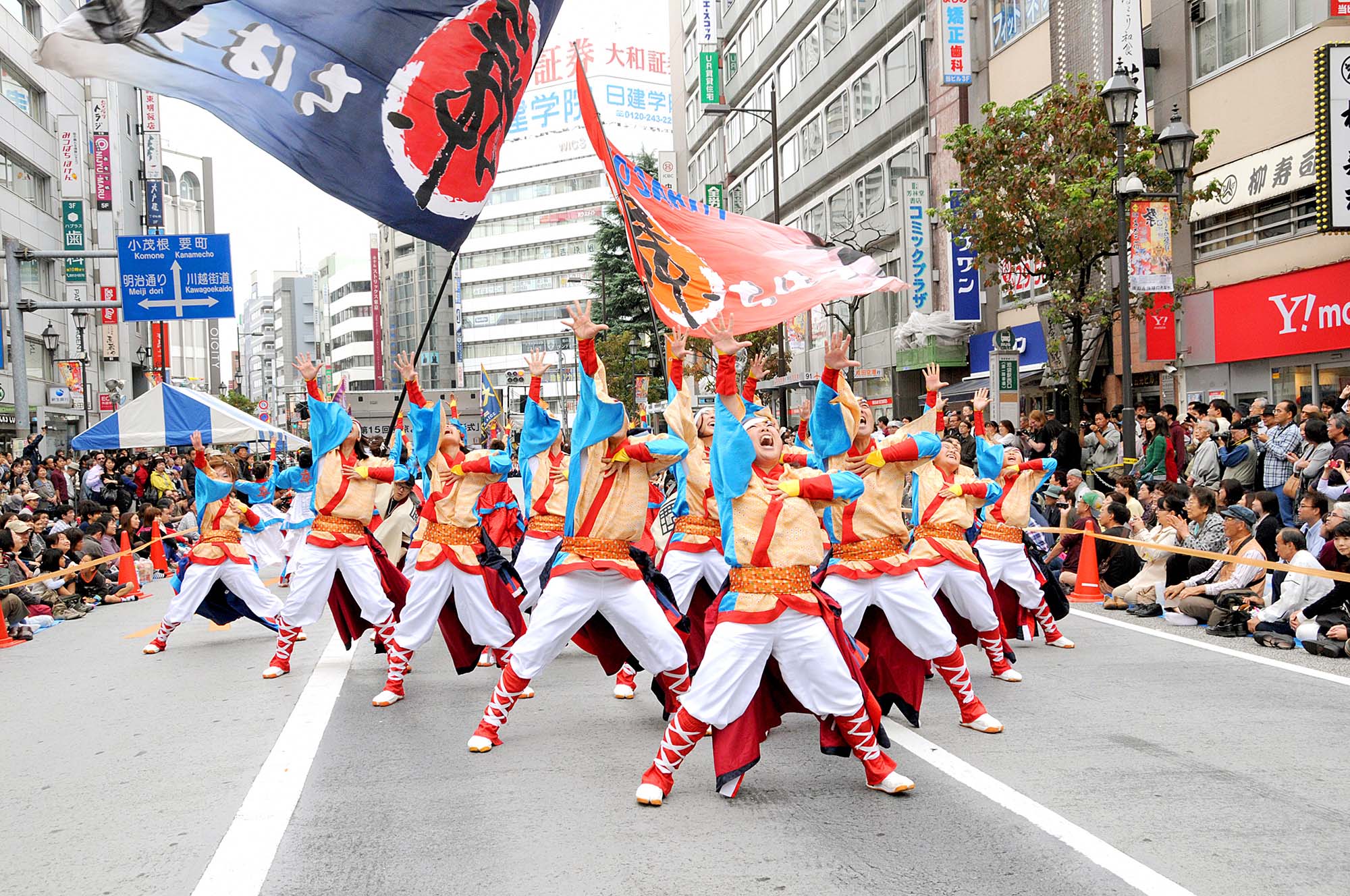 "Tokyo Yosakoi Contest" will be held on the 8th. 110 teams to showcase creative performances!
---
---
The second half of the 'Fukuro Festival' will be held on Saturday October 7 and Sunday 8th. The main venue is around Ikebukuro station's west exit. The Fukuro Festival, celebrating the 50th anniversary this year, is the largest event in the district. It is held 4 days every year in late September and early October.
"Festival of Dance" on 7th is full of music and dance events.
In the "18th Tokyo Yosakoi Contest" on October 8, the festival shows the greatest excitement.
The number of participating teams has increased year by year, and 110 teams will participate this year. Teams are from various places among Hokkaido and Kochi Prefecture.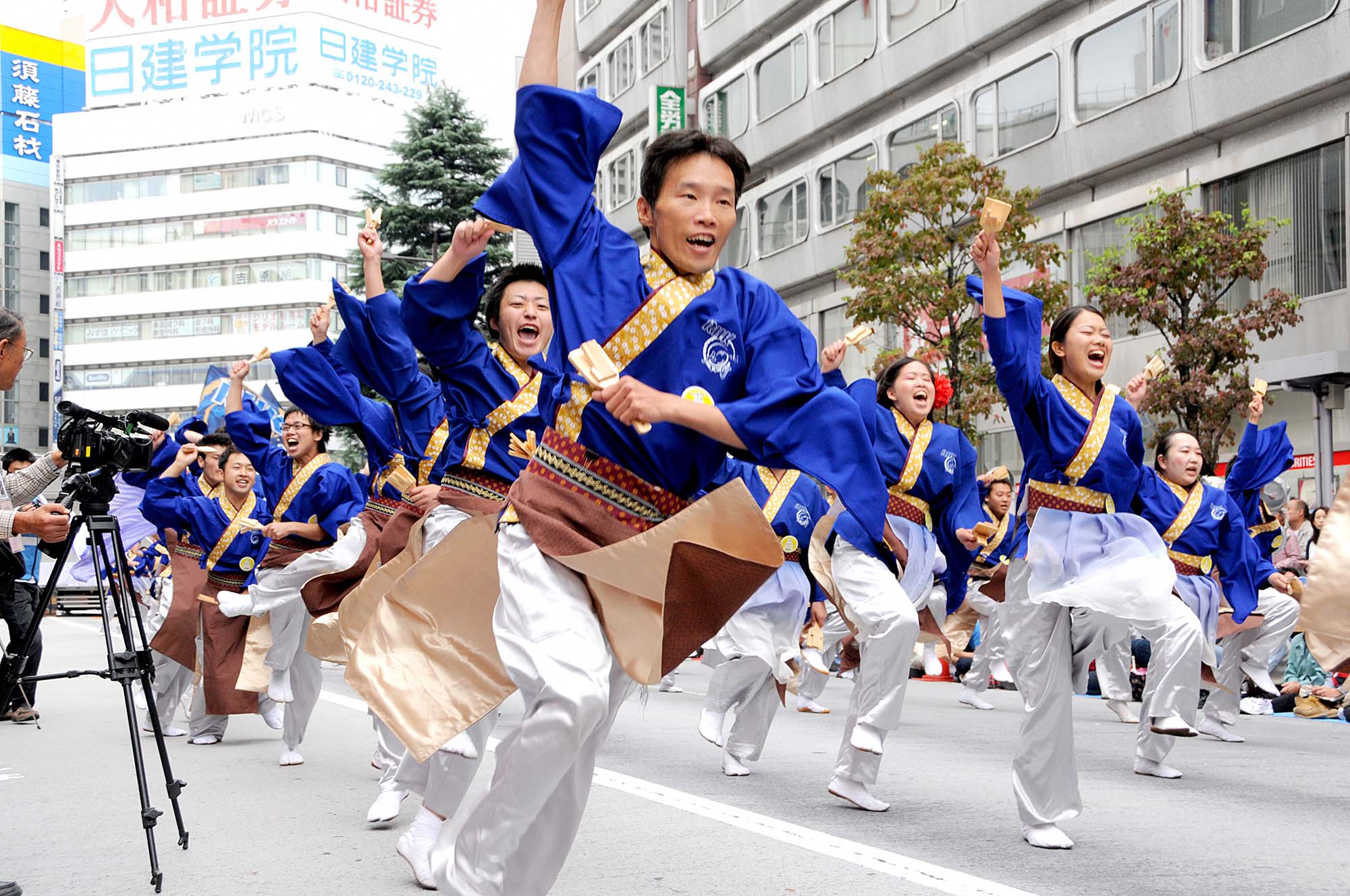 The contest begins at 11:00 am at the Ikebukuro Nishiguchi Station Ekimae-hiroba (Station Plaza) venue and Ikebukuro Nishiguchi Park venue. Schedule depends on venues. The awards ceremony will take place at the Azalea Street venue from 6.30 pm. A grand prize will be announced around 7:50 pm.
Date and Time
Saturday, October 7 – Sunday 8
* Time varies depending on the venue.
(Toshima-ku Friendship City Tourism and Goods Exhibition will be held during 11: 00-20: 00. Closes at 19: 00 on the 8th.)
Venues
Ikebukuro Nishiguchi Park (Nishi-ikebukuro 1-8-26, Tokyo-to) and more.
Organizer
Fukuro Festival Council (Official website in Japanese:  https://www.yosakoitokyo.gr.jp/)