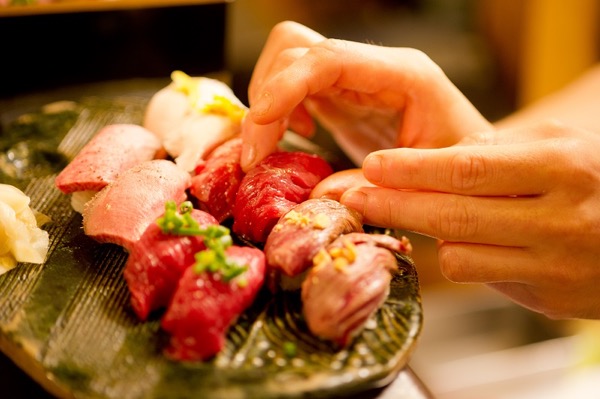 "March limited" lean one piece service! Drinks of draft beer, high balls 190 yen to drink! !
Garden Co., Ltd. will report the opening of "Ikebukuro east exit meat sushi", which is the 38th store in Ikebukuro, on March 19th (Monday). In celebration of this opening in Ikebukuro, we will offer a limited campaign to everyone in the store in March. Meat sushi combined with Japanese traditional sushi culture and horse meat culture was born in Ebisu Yokocho in May 2010, and this year is the ninth year. As a meat sushi specialty shop, we also actively opened stores in the Kansai, Tohoku and Kyushu districts as well as the Kanto region, and we have 38 stores at this "Ikebukuro east exit meat sushi". In Ikebukuro, on February 26, "Ikebukuro Nishiguchi Meat SUSHI" opened in the west entrance of Ikebukuro and opened this store will be the opening of the 2nd Ikebukuro store.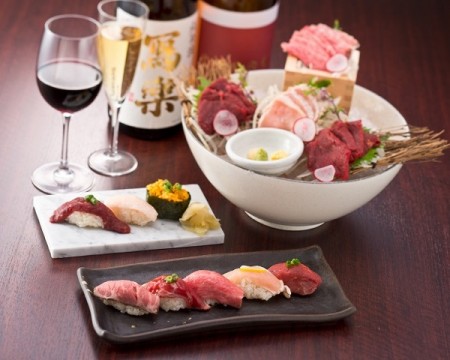 "Ikebukuro east exit meat sushi" located 3 minutes on foot from JR Ikebukuro station east exit. We have plenty of sushi meat of meat, we prepare sour, shochu, sake, wine to match meat dishes, we are waiting for everyone's visit from the bottom of my heart. <Open memorial! ! > For a limited time period from March 19 (Monday) to March 31 (Saturday), red meat consistent service for one person! ! Even if you drink how many cups of highball or draft beer, serve at 190 yen (tax included) per cup! Meat sushi bargain sale only for the opening month! Please do not miss this opportunity!
---
---
More than 30 kinds of all kinds of meat sushi such as horse, cow, pig, chicken etc are prepared!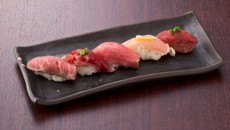 A meat sushi specialty shop "meat sushi" which has more than 30 types of neta in various parts such as horses, cows, pigs and chicken. Low-fat, low-calorie, high-protein horse meat is healthy and beautiful, and you can also recommend women with confidence. Please enjoy the difference in taste and texture by each part.
"Sashitoro" which is a famous item of meat sushi uses luxury of domestic beef ribs luxuriously, and eating response is excellent too! ! Simple flavoring only with rock salt and black pepper spreads the mushroom and the original meat that you put in your mouth. Also worth seeing is the performance that finishes at a stroke in front of you! Not only sushi material but also meat delicacy products unique to meat sushi are prepared. How about with a special "salt ginger sour" packed with ginger full of rice and sake selected wine-selection sushi and excellent wine with wine.
Every chance! One drink at Omikuji service! !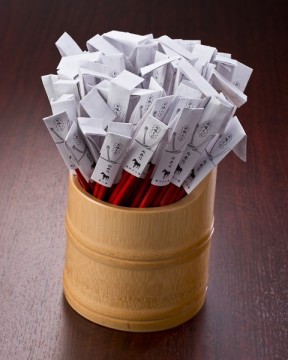 Meat sushi will make luck with the Omikuku on chopsticks every time you visit. In Ikebukuro east exit it is the change of subject every month from the moon to the day, when you win the hit, I will give a drink for a drink! Such a day … … even if you draw a misfortune, do not get down! <Store overview> Store name: Ikebukuro east exit meat sushi Open day: March 19 (Monday) Opening hours: 17: 00 ~ 5: 4/7/7/7 : -6922 Number of seats: 70 seats eating log: https://tabelog.com/tokyo/A1305/A130501/13218861/ Instagram: https://www.instagram.com/ikebukurohigashinikuzushi/ Facebook: https: //www.facebook. com / ikebukuro.nikuzushi /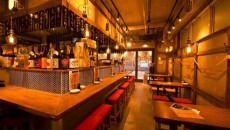 <About Garden Co., Ltd.> We repeated "corporate reconstruction" and "business revitalization" by М & A, we have succeeded in revitalizing the company of 10 companies since its inception and making it into a group company. Meat SUSHI / Yokohama family ramen "Ichikata House" / Tokyo Tonteki / Mr. Yamashita Mori udon / others, ramen several / Hawaiian Dining Restaurant / Bowl / Sushi Rice / Steaker / Izakaya / Baluchi. (As of the end of January 2018/202 stores) We will be happy to manage customers through our business.