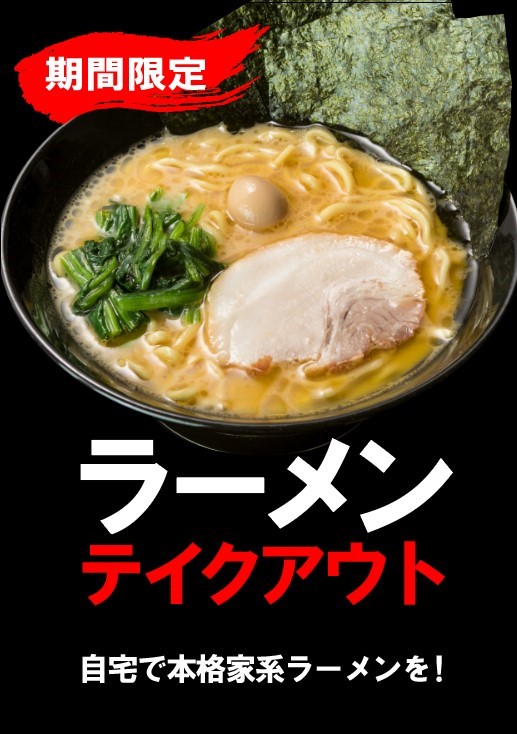 Easy, authentic ramen at home!
The demand for take-out is increasing due to requests to refrain from going out such as temporary school closures and work-at-home measures, so take-out sales at 40 stores will be available in April 2020 so that you can easily enjoy authentic family ramen in various situations such as at home. It started from the 1st.
Given the growing demand for take-out, Gift Co., Ltd. started take-out sales at 40 stores from April 1, 2020 so that you can easily enjoy ramen in various situations such as at home.
---
---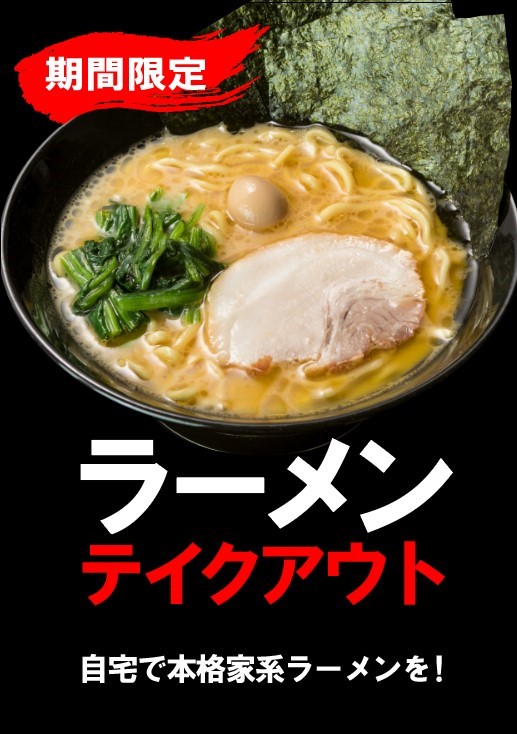 ■ How to order
① Please tell the store staff, "Take out!"
(2) Please select the product from the takeout-only menu table and purchase the meal ticket at the ticket vending machine.
③ Please give the meal ticket to the store staff.
④ As soon as the product is completed, it will be handed over in a take-out exclusive container.
■ Take-out sales hours
You can use it at the business hours of each store.
■ Menu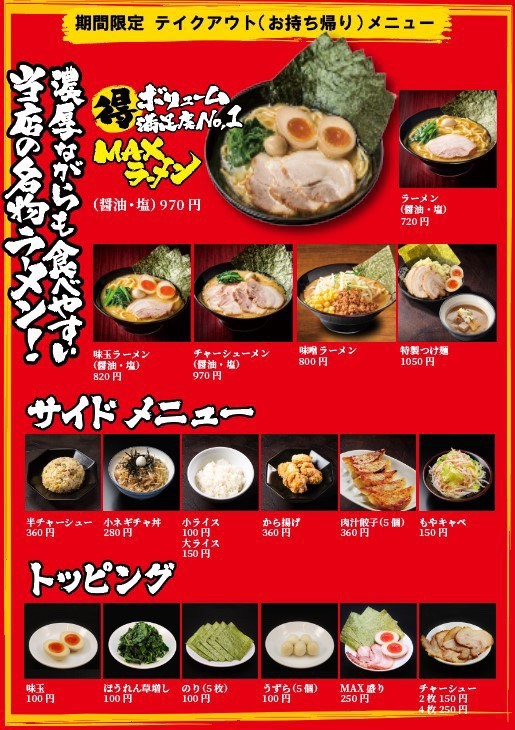 * Some of the products may not be available at some stores.
■ Sales price
It will be the same price as the meal at the store.
* The difference in consumption tax due to the reduced tax rate will be used as the container fee for take-out products.
■ Stores to start selling ( https://www.eak-ramen.jp/shop )
Machida Shoten Main Store
Machida store 33
Machida Shoten Max
Yoyogi Shoten
Yoyogi Shoten 2nd Store
Ikebukuro store
Ikebukuro store second store
Machida store Shibuya store
Ogikubo store
Akitsu store
Machiya store
Nerima Shoten
Kanamachi store
Shakujii store
Kumegawa store
Machida store Naruse store
Yotsuya store
Machida store Musashimurayama store
Machida store Tanashi store
Machida store Higashimurayama store
Machida store Mitaka store
Tsunashima Shoten
Machida store Yokohama station square store
Odawara Shoten Max
Sagamihara store
Oi Shoten Max
Miyamae store
Machida store Kamomiya store
Machida store Shiroyama store
Machida store Totsuka Harajuku store
Machida store Nakamachidai store
Machida store Hadano store
Machida Shoten Yamagiwa
Machida store Musashikosugi store
Machida store Fujisawa Shonandai store
Machida store Iruma store
Machida store Tokorozawa store
Machida store Urawa store
Machida store Soka store
Iwatsuki store
* We will gradually expand the number of stores we can handle.