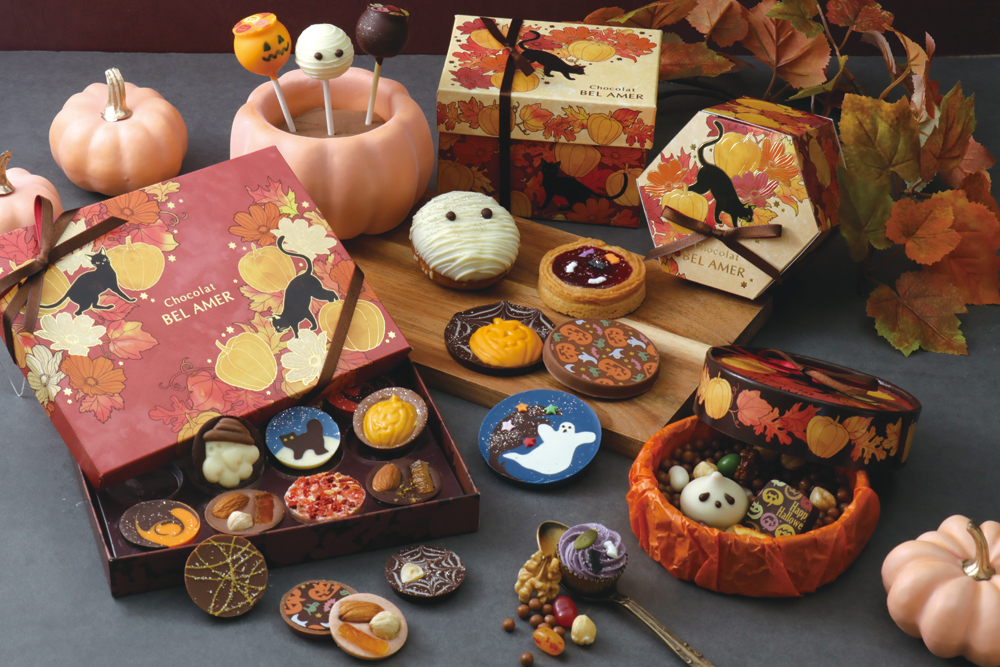 It will be on sale at Bell Amer stores nationwide from September 9, 2020!
"Belle Amer", a chocolate specialty store from Japan that expresses the changing seasons with chocolate, will start a collection with the theme of Halloween, a big autumn event. We have prepared a lineup that will make you feel happy, such as chocolates and baked sweets for a limited time with motifs such as ghosts and pumpkins.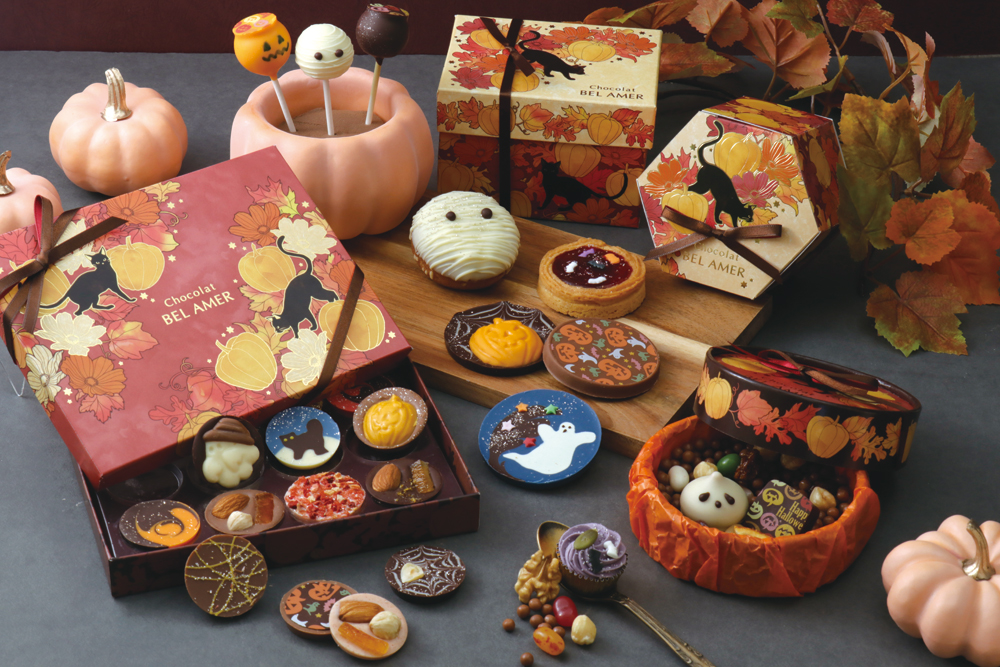 The theme of Bel Amer's Halloween collection is "Halloween sweets that adults can enjoy."
How about a souvenir or gift for a Halloween party, or a gift for your children or friends?
Please also pay attention to the original Halloween limited package that will make you feel excited!
New 2020, Jack O Lantern and Mummy are cute lollipop gifts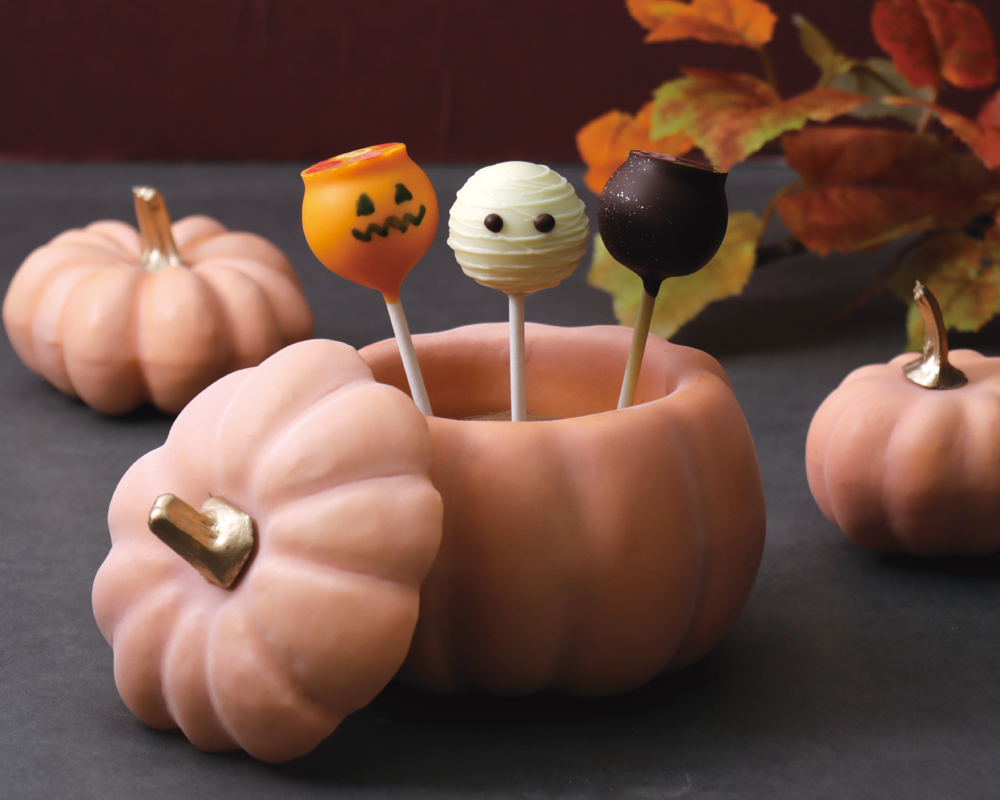 We have prepared a gift set of "Lollipop Chocolat" containing 3 kinds of pumpkin, mummy and bitter almond.
By combining ingredients such as pumpkin powder, black tea, and almond praline with chocolate, the taste is finished with a sense of the season.
One of the charms of mummies and pumpkins is the vivid contrast with the chocolate inside.
Please enjoy sharing it with your family and friends.
---
---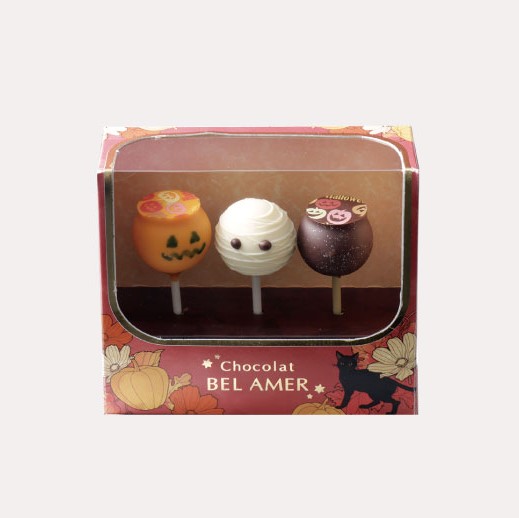 Halloween lollipop gift
Tax-included 1,080 yen (main unit price 1,000 yen)
12 flavors with Halloween-only flavors, Minimandian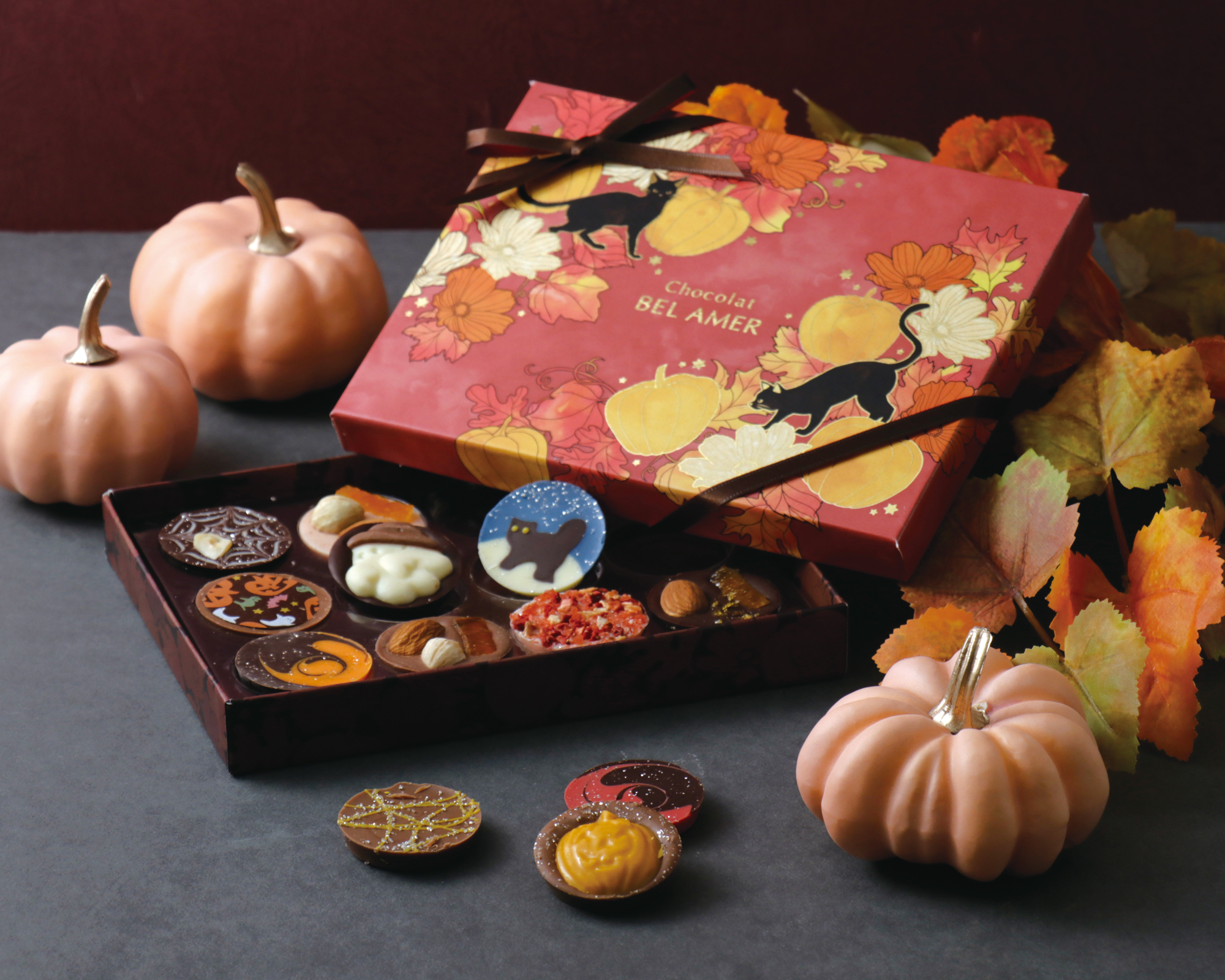 A Halloween-only "Mini Mandian" where you can enjoy a combination of various ingredients and chocolate.
You can enjoy a variety of flavors with a total of 12 types of assortments, including a cute limited-edition chocolate.
"Mini Mandian Bitter Mango" is a combination of bitter chocolate, orange peel and mango granules, and has a mini-sized yet authentic taste.
Milk chocolate "Anana Lacte" with a refreshing pineapple flavor, "Obake" that combines the scent of wine and bitter chocolate, "Spider web" that accents bitter chocolate with rock salt, etc., of course, it looks cute and is also suitable for adults We have prepared chocolates that you can enjoy.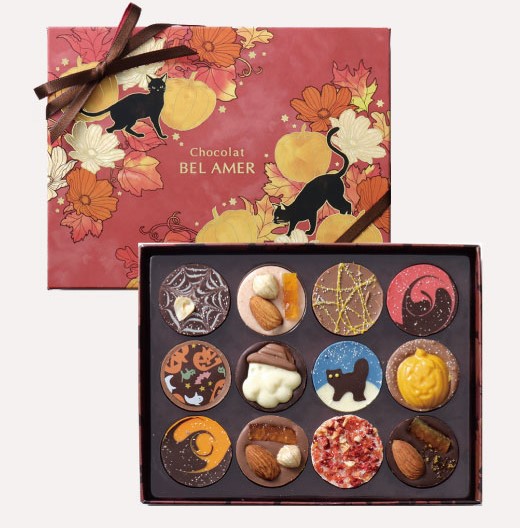 Halloween minimandian
Tax-included 1,944 yen (main unit price 1,800 yen)
A Halloween chocolate box unique to Bel Amer, where cute chocolates add to the atmosphere of Halloween.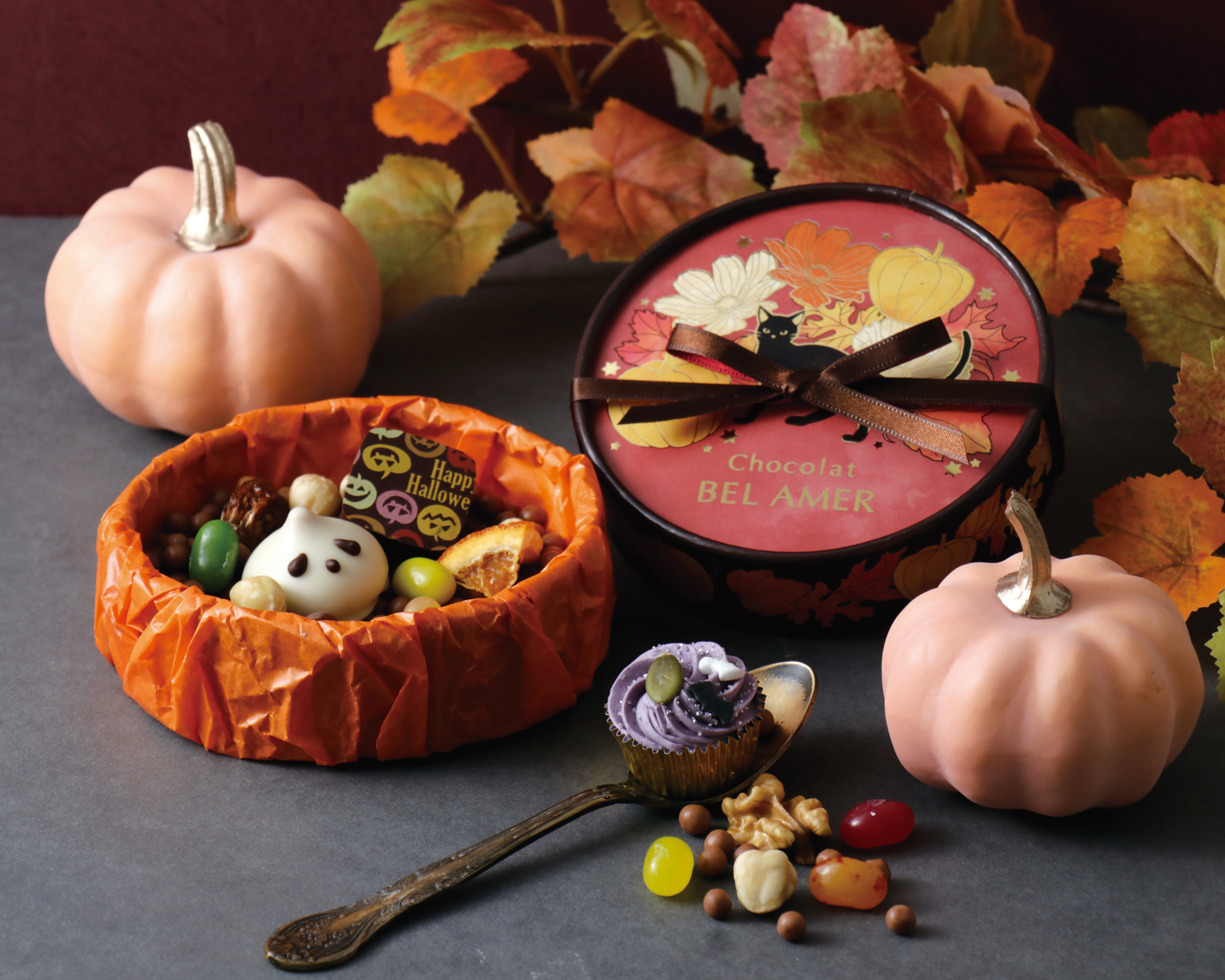 A lively chocolate box where you can see the ghost's bonbon chocolate when you open the lid.
"Temiltille" made into two layers with tea-flavored milk chocolate and blueberry-flavored white chocolate, condensed milk and coffee-flavored white chocolate mousse "condensed milk cafe" with the image of a ghost, and honey-filled blonde ganache "pumpkin" using pumpkin paste. Assorted 3 types of "honey" bonbon chocolate, chocolate with puffs, jelly beans, nuts and dried fruits, etc., to make a gift that you can enjoy the flavor and texture of the ingredients.
The round box has a gorgeous and fun design that looks like a Halloween decoration.
Halloween chocolate box
Tax-included 1,512 yen (main unit price 1,400 yen)
An assortment where you can enjoy both chocolate and baked goods. Two types of Halloween gifts that are also recommended as souvenirs and gifts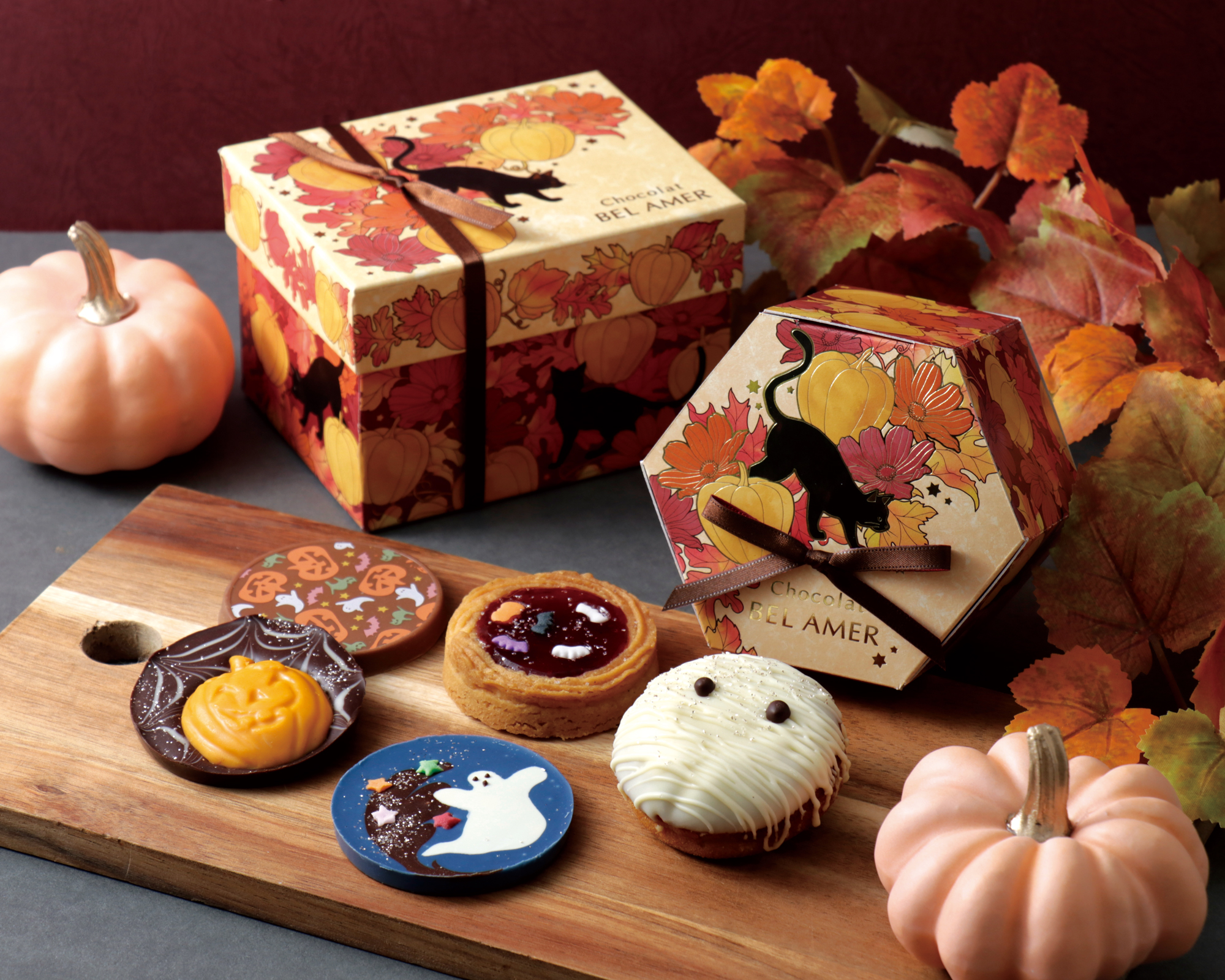 An assortment of baked sweets and pallet chocolates with lively Halloween motifs such as pumpkins, ghosts, and mummies.
For mummy-shaped baked goods, pumpkin paste was used for the cake dough and chocolate chips were mixed.
It is a seasonal dish that you can enjoy the harmony of chocolate and pumpkin.
Bel Amer's standard products such as pare chocolate and fruit cookies are also finished with ghosts and bats for Halloween.
For the pare chocolate, we used corn flakes and pumpkin seed oil with a crispy texture, and devised the texture and taste.
The box with ribbon is perfect for gifts and souvenirs.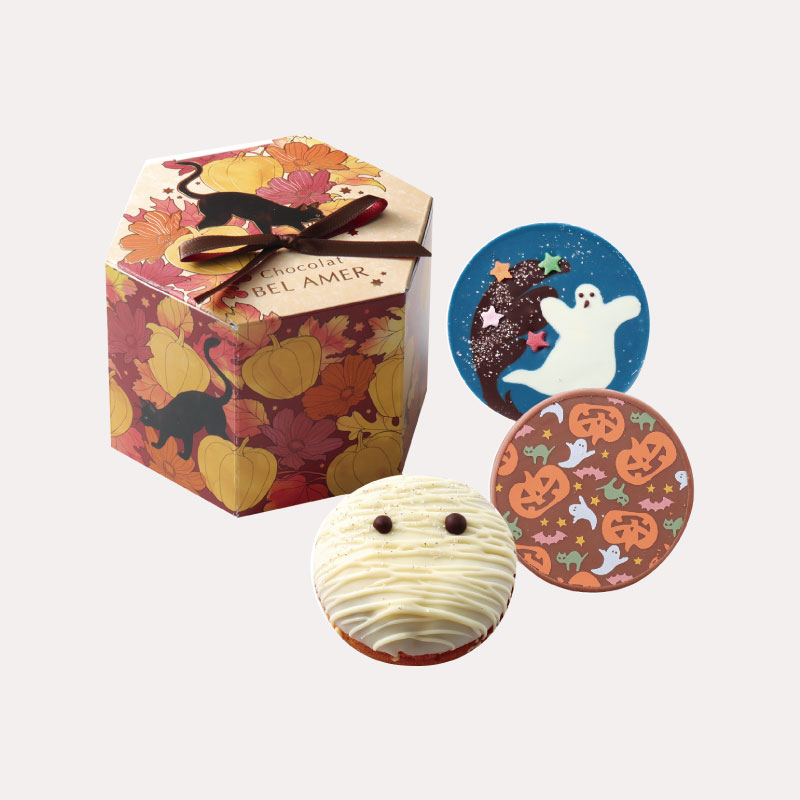 Halloween petit gift
Tax-included 1,080 yen (main unit price 1,000 yen)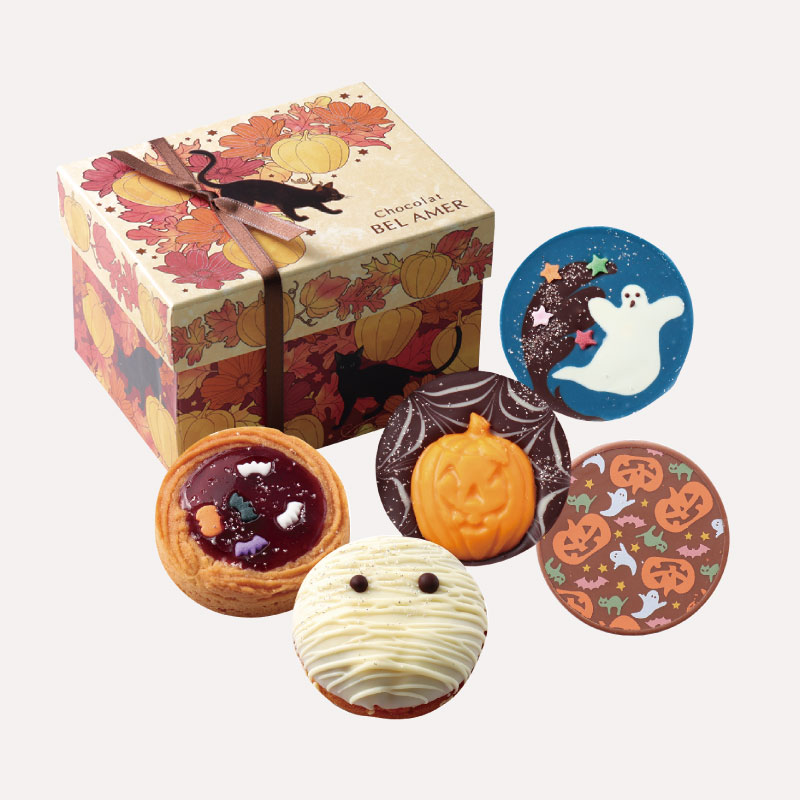 Halloween gift box
Tax-included 1,944 yen (main unit price 1,800 yen)
Enjoy a wonderful Halloween with the Halloween collection created by a chocolate specialty store.
Happy Halloween!
Chocolat BEL AMER
The aim of Bell Amer is "chocolate that suits Japan".
The aroma, melting in the mouth, and richness are the "life" of chocolate.
Atelier specializing in chocolate, where humidity and temperature are strictly controlled, each one is carefully handmade.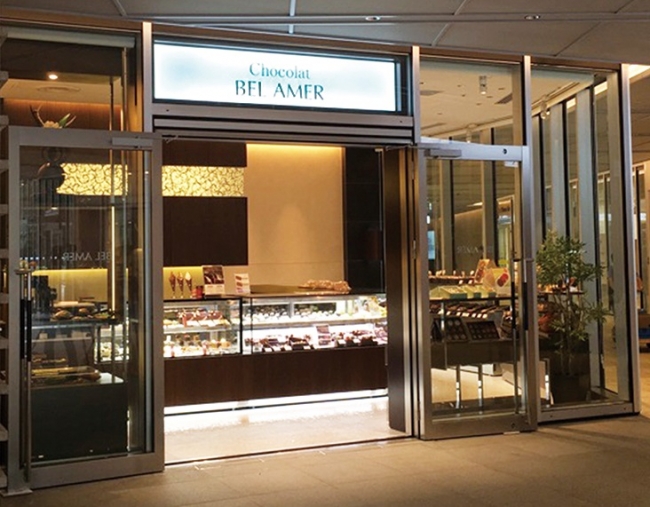 ◇ Store ◇
Kioimachi store, Isetan Shinjuku store, Isetan Tachikawa store, Ginza Mitsukoshi store, Nihonbashi Mitsukoshi main store, Shibuya Tokyu Toyoko store, Futako Tamagawa Tokyu food show store, Daimaru Tokyo store, Shizuoka Isetan store, Matsuzakaya Nagoya store, JR Kyoto Isetan store, Hankyu Umeda Main Store, Isetan Fukuoka Main Store, Seibu Ikebukuro Main Store, Sogo Yokohama Store, Nagoya Mitsukoshi Sakae Store, Kugahara Factory Shop
◇ Media ◇
HP: https://www.belamer.jp
Instagram: https://www.instagram.com/belamer_official/
Twitter: https://twitter.com/BelamerOfficial