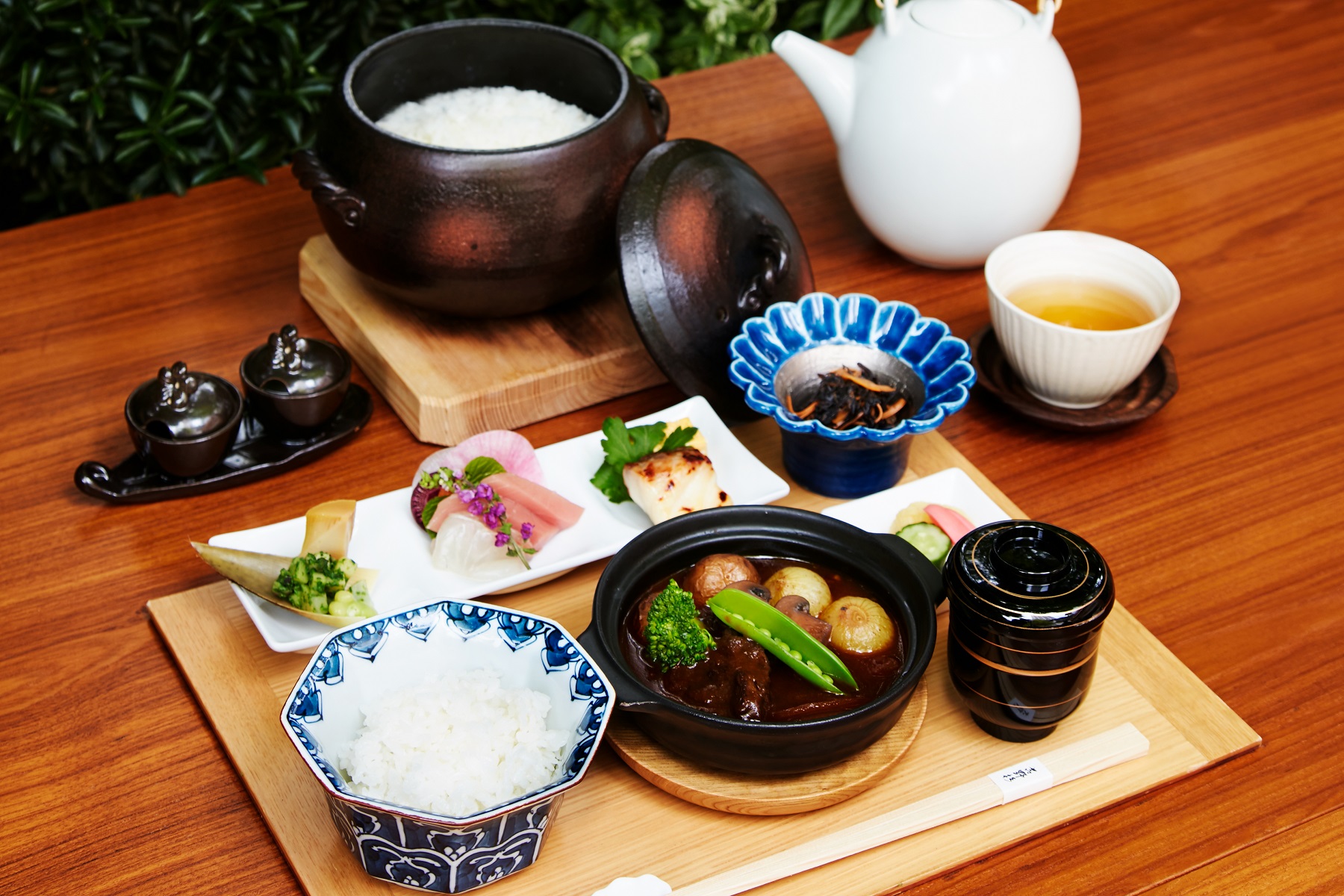 Private rooms of various sizes are available. You can use it according to your needs such as family, business, meetings, entertainment, etc. in a space that avoids the "three crowds" of peace of mind.
Riviera Co., Ltd. uses fresh seasonal ingredients sent directly from Ehime at the Japanese restaurant "Cha-ryo Riviera no Niwa", which is located in Riviera Tokyo, which celebrates the 70th anniversary of the opening of the restaurant "Yuunkaku". We will hold the "Ehime" Fair.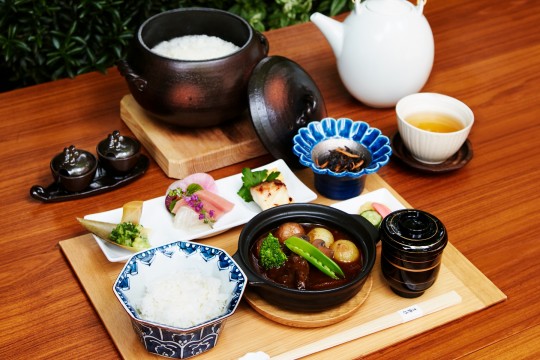 Event HP: https://www.riviera.co.jp/restaurant/tokyo/event/ehime2020
■ Background and commitment
"Riviera Tokyo", which celebrated its 70th anniversary from the restaurant "Hakuunkaku", introduced the culture and history of 47 prefectures nationwide through the 35 long-run food events "Seasonal Tsukushi" that started in 1980. It was.
Since the days when it was difficult to send food directly from the production area, the Riviera has established a system to send ingredients directly from producers nationwide in fields, ranches, and fishing ports. By visiting each region, which is the theme of "seasonal food," every year, the connection with producers deepens and expands, and Ehime Prefecture has certified us as the "Embassy of Ehime Foods" in 2010. I did.
Producers nationwide have been seriously affected by the impact of the new corona this year, and shipments of ingredients to Tokyo are also declining. In Ehime Prefecture, the number of tourists, including the Seto Inland Sea, has dropped sharply, and demand for specialty products has been sluggish. Therefore, the "Ehime no Meal" response "Hima" project was launched in Ehime Prefecture as an initiative to revitalize the local economy and promote the consumption of ingredients.
---
---
"Riviera Tokyo", the "Embassy of Ehime Food", has decided to hold "Ehime / Food Response" Hime "Fair" at "Cha-ryo Riviera Garden" as a way to sympathize with and support the project. It was.
■ Outline of "Ehime / Food Response" Ehime "Fair"
The "Ehime / Food Response" Ehime "Fair" will be held from October 15th (Thursday) to November 30th (Monday).
Ehime Prefecture, which is blessed with the abundant nature of the Shikoku Mountains, where the Seto Inland Sea, Uwakai, and Mt. Ishizuchi, the highest peak in western Japan, are connected, is known for its many high-quality ingredients. The Seto Inland Sea is attractive for its abundant seafood, which is called a natural cage, and sea bream, conger eels, and blackberry eels are landed. One of the attractions is the wide variety of fresh vegetables that are cultivated by taking advantage of the different characteristics of each region's climate and climate.
In addition, citrus fruits, which have been bathed in the sunlight and the sea breeze of Setouchi, boast the highest yield in Japan for 46 consecutive years. We will deliver a special kaiseki meal that is carefully prepared one by one by the traditional Japanese technique, using ingredients carefully selected by Okano, the chef of the Riviera.
The venue, "Cha-ryo Riviera Garden," is a BGM with the sound of leaves of trees and the sound of waterfalls, and you can spend your time feeling "a resort standing in an urban forest" with open seats that avoid denseness. Private rooms are also available as a dining place for anniversaries such as Shichigosan prayers and longevity celebrations, as well as for business and meetings. Please enjoy Ehime gourmet as if you were traveling while thinking of the rich nature of Ehime.
■ Overview
Name: Ehime / Food Response "Ehime" Fair
Period: October 15th (Thursday) to November 30th (Monday), 2020
Regular holiday: Tuesday / Wednesday
Business hours: [Lunch] 11: 30-15: 00 (14: 00L.O.)
[Dinner] 17: 00-21: 00 (19: 30L.O.)
Amount: [Lunch] 3,200 yen (excluding tax)
[Dinner] Short course 5,000 yen / Course 7,000 yen (tax and service charge not included)
[Option] Uwajima mandarin oranges, sea bream chazuke 800 yen
Private room charge: 5,000 yen ~
Reservation: 03-3981-3231
Business location: Garden of the teahouse Riviera
5-9-5 Nishiikebukuro, Toshima-ku, Tokyo Riviera Tokyo
Access: JR Yamanote Line / Saikyo Line / Takasaki Line, Utsunomiya Line, Seibu Ikebukuro Line, Tobu Tojo Line,
1 minute walk from Exit C3 of Ikebukuro Station on the Tokyo Metro Fukutoshin Line, Marunouchi Line, and Yurakucho Line
■ Ingredients used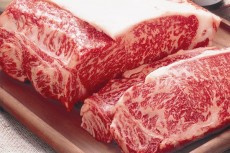 ・ Iyo beef
Since healthy and well-developed cows are finished under "fine breeding and management" that emphasizes meat quality, the meat quality is bright and bright, and the texture and texture are also excellent. Because the meat retains water well, you can enjoy its soft texture and melty texture.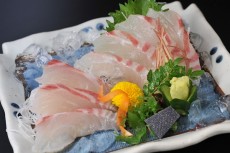 ・ Tangerine bream
By feeding the feed mixed with citrus peel, the fishy odor of fish is suppressed by the effect of "limonene", and a slightly refreshing citrus taste and aroma. In addition, the antioxidant "polyphenol" component contained in the citrus peel prevents discoloration of the body and maintains a bright red color.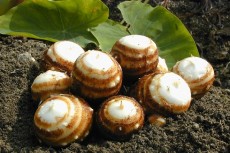 ・ Taro Iyo Bijin
Branded taro made only in Ehime prefecture, which has been cultivating taro for 400 years. The wish is that "I want you to eat white and round taro born in Ehime and be beautiful from inside your body." As the name suggests, it is fair and smooth, with a tenacious and rich sweetness. "Imotaki", which originated from the custom of praying for a good harvest that year, is held in various riverbeds in the fall.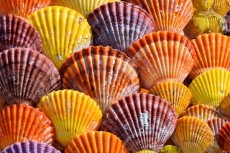 ・ Blackberry Lily
The colorful and colorful shells are all natural colors. Also known as Chotaro shellfish or patter shellfish, it is a bivalve that is one size smaller than a scallop shell. The taste is sweet and rich, and the aroma of the sea is tightly packed.
In addition to this, we also offer dishes using various Ehime prefecture ingredients such as Jakoten on a daily basis.
■ Tea dormitory Riviera garden
A Japanese restaurant based on the concept of "retro-modern Japanese" of "Riviera Tokyo", which celebrates the 70th anniversary of the opening of the restaurant "Hakuunkaku" in front of Rikkyo University at the west exit of Ikebukuro.
In order to enjoy the fruitful Japanese season surrounded by the sea and mountains, we value the seafood that is particular about the production area, pesticide-free vegetables grown in our own vegetable garden, and the materials that are sent directly from the producer, and the sound of the waterfall. , The sound of the leaves of the trees, and the chirping of birds are the BGM's natural space, offering seasonal Japanese food. "Clay pot rice", which is popular with customers, is carefully cooked with particular attention to the brand of rice.
Official site: https://www.riviera.co.jp/restaurant/tokyo/index.html
"Garden of the Tea House Riviera" Video: https://vimeo.com/457618098/e984639234
TEL: 03-3981-3231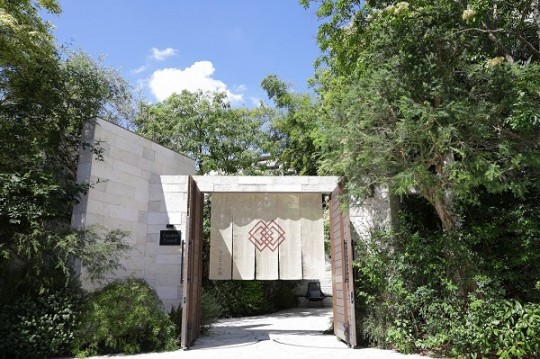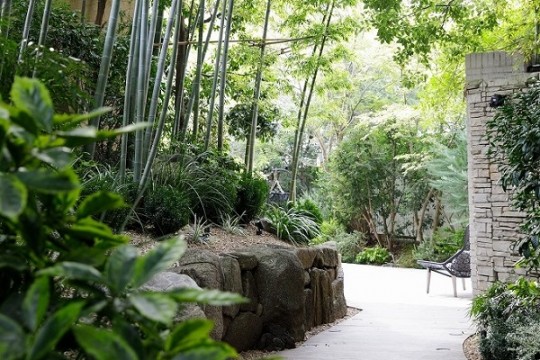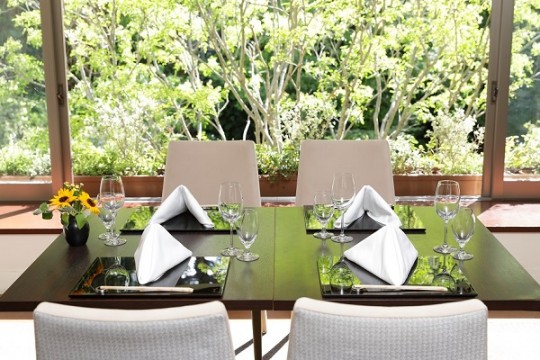 ■ About Corona Measures on Riviera Tokyo
Countermeasure video: https://www.youtube.com/watch?v=Ada6msuFXg0&feature=emb_title
■ Riviera Tokyo
A 1-minute walk from Exit C3 of the West Passage of "Ikebukuro Station", which is a terminal station, in front of Rikkyo University. Opened in 1950, it continued to provide a place for people to gather with the hospitality and traditional taste that continued from its predecessor restaurant, Hakuunkaku, and celebrated its 70th anniversary in 2020. 70 years old, on the 1st basement floor and 3rd floor of the wooden building, there are 3 large banquets (170㎡ or more), 3 medium banquets (70㎡ or more), 5 private rooms, a garden with a waterfall and a restaurant. Yes, it has a good reputation for various purposes such as banquets, entertainment, dinners, exhibitions, weddings, and jazz live performances.
Official site: https://www.riviera.co.jp/banquet/
Riviera Tokyo Instagram: https://www.instagram.com/riviera_tokyo/
Riviera Tokyo Facebook: https://www.facebook.com/rivieratokyo/
Location: 5-9-5 Nishiikebukuro, Toshima-ku, Tokyo
TEL: 03-3981-3231