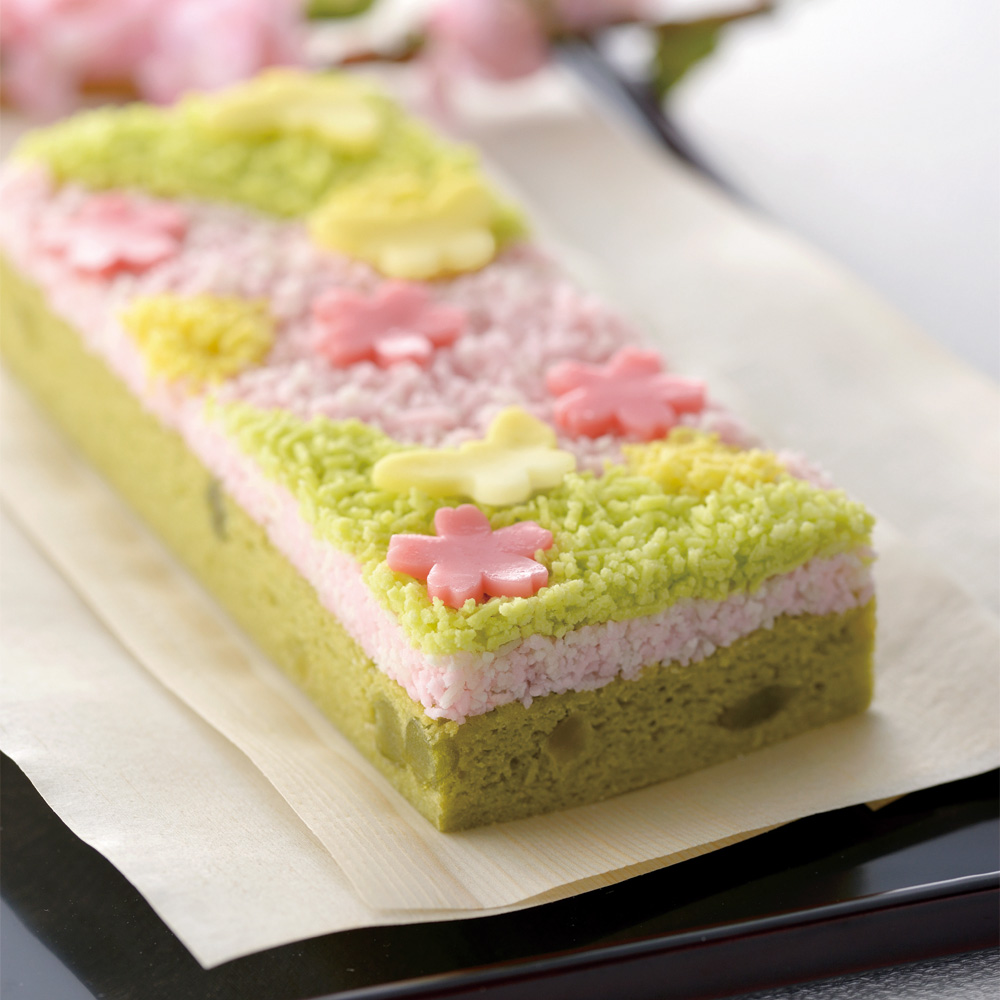 Spring-only sweets such as Sakura's Mont Blanc and macaroons
Venue: Seibu Food Museum B1F Sweets & Gifts Japanese and Western confectionery section
Session: From now on until April 6th (Tuesday)
The "Sakura Festival" is being held at the Ikebukuro main store. We are developing a lot of spring-like sweets such as fresh cakes with cherry blossom motifs, chocolates, and Japanese sweets. This spring, when you refrain from going out, we recommend "cherry blossom viewing at home". Sakura sweets will make you feel like cherry blossom viewing. Also, if you can order products online, you can receive them at home delivery or at Seven-Eleven stores near your home, which is convenient.
・Sakura sweets
(Product example) The sales period varies depending on the product.
Sweets with a cherry blossom motif, including cakes that will make you happy at the spring celebration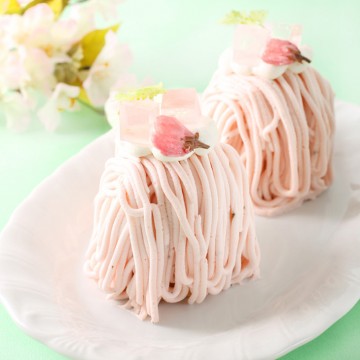 Antenor / Sakura Mont Blanc (1 piece) 594 yen
Sakura bean paste cream was layered on Dacquoise, strawberry confiture, and cream to decorate the cherry jelly.
Sold until mid-April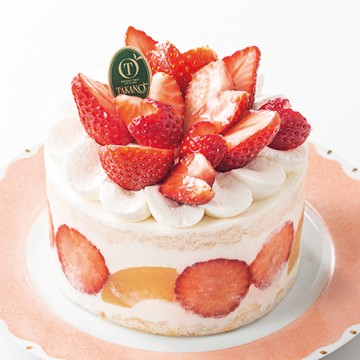 Shinjuku Takano / DECO Sakura (1 unit) 3,024 yen
A seasonal decoration cake made by sandwiching strawberry and peach pickled in syrup with a sponge flavored with cherry blossoms.
Sold until April 18th
---
---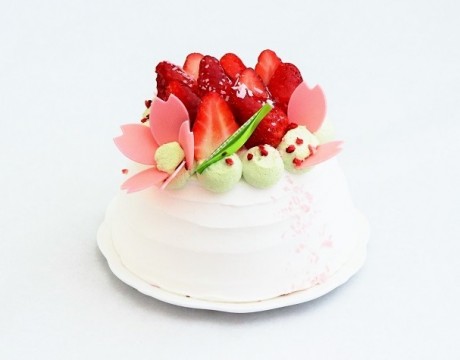 Boulmish / Cherry blooming cherry mousse (1 unit) 2,916 yen
A cherry mousse decorated with cute cherry blossom chocolate and cream.
Sold until March 31st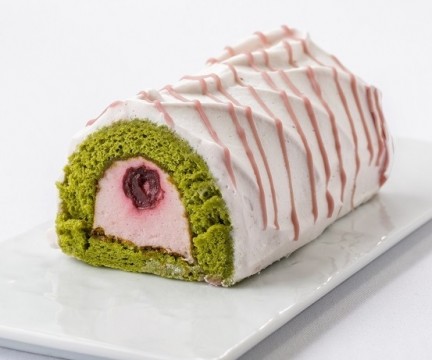 Tops / Sakura cheesecake (1 piece) 1,188 yen
We added the flavor of matcha to the scent of cherry blossoms to create a cheesecake that feels like spring.
Sold until April 11th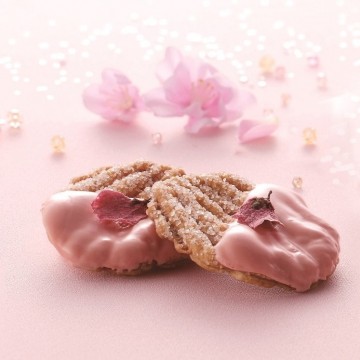 ROKUMEIKAN / Sakura leaf pie (1 box, 5 sheets) 756 yen
A cherry blossom petal pie baked with mellow fermented butter, sprinkled with slightly fragrant cherry leaves.
Sold until early April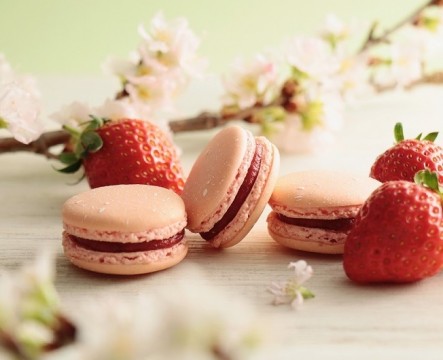 Sebastian Buyer / Macaron (1 box, 12 pieces) 2,808 yen
The spring-only "Sakura Phrase" is a sweet and sour confiture that uses strawberries and cherry leaves.
Ends as soon as it runs out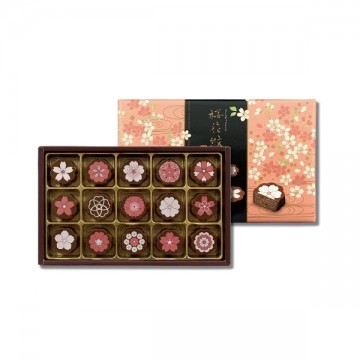 Mont Loire / Sakura Flower Crest (1 box, 15 pieces) 1,080 yen
A nutty chocolate with hazelnut-flavored paste-like chocolate (Gianduja) in milk chocolate. Cherry blossom crests line up splendidly like cherry blossoms in full bloom.
Ends as soon as it runs out
・ The standard sweets are also limited editions that use cherry blossoms to color the spring.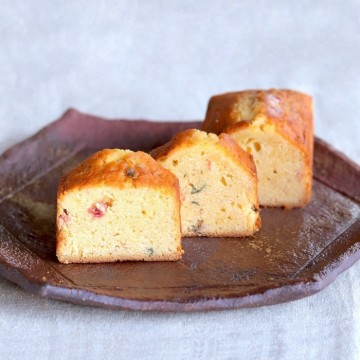 Adachi Otoemon / Cherry pound cake (1 bottle) 2,160 yen
This is a spring-only limited edition product that combines salted domestic cherry blossoms and chopped cherry blossom leaves with a pound cake full of butter.
Sold until the end of March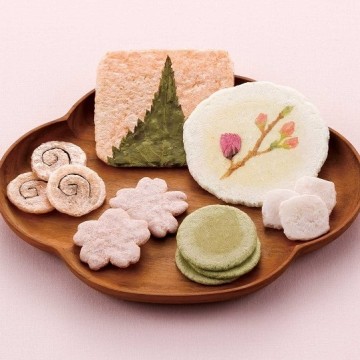 Katsura Shindo / Sakura News (8 bags) 1,728 yen
"Sakura no Tale" to enjoy the changing appearance.
Cherry blossoms beginning to bloom x 3 bags
Cherry blossoms in full bloom (2 cherry-shaped shrimp crackers, 3 cherry blossom leaf swirls, 3 light-flavored pine-style (red), 3 matcha shrimp crackers) x 2 bags
Cherry blossom feast x 3 bags
Ends as soon as it runs out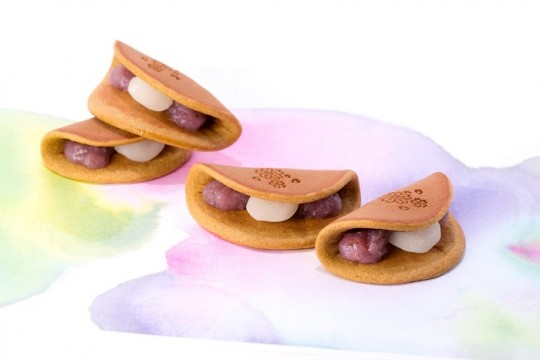 Kurofune / Sakura Dorayaki (1 piece) 270 yen
A fragrant grilled white bean paste with chopped cherry leaves and soft fertilizer wrapped in a chewy dough.
Sold until early April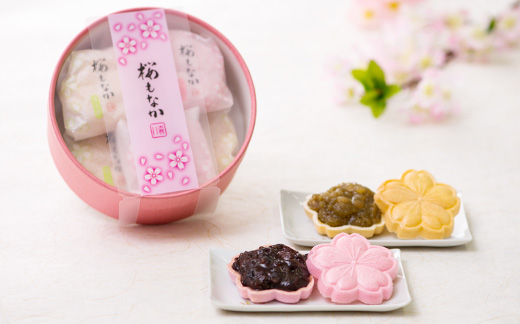 Moriyachi / Sakura Monaka (1 box, 6 pieces) 1,210 yen
Black Ogura Azuki (cherry-colored skin) In addition to the flavor of domestic Dainagon azuki beans, the scent of cherry leaves prepared in the skin is an accent.
Kusa Ogura bean paste (burnt skin) Spring wormwood is cooked in the bean paste of domestic white azuki beans to create a rich fragrance.
Scheduled to be sold until mid-April
・ "Sakura Sweets" that can be ordered online
Order at Seibu / Sogo's shopping site "e. Department store". You can pick it up at your home or at a nearby 7-Eleven store.
■ Shipping and handling
・ Delivery fee (home delivery fee) 440 yen nationwide * Free for a total amount of 5,000 yen or more
・ Fee Seven-Eleven is free of charge * Total order amount is 300 yen or more * Cold storage products are 220 yen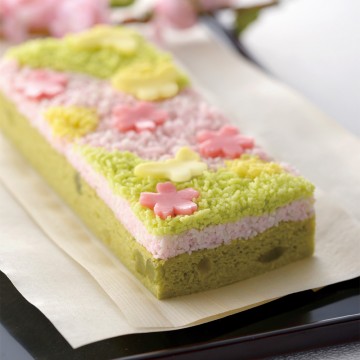 Kasho Seikanin / Spring in full bloom (small) 1,728 yen
On the floating island of matcha with warbler beans, we put a slightly cherry-flavored kimi-shigure on it and treated the flowers and butterflies that bloom in Haruno. Sold until early April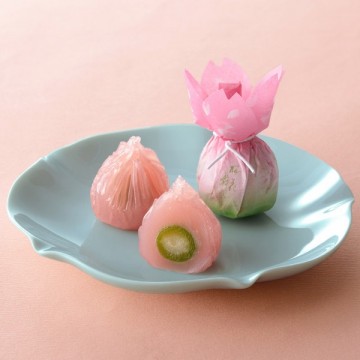 Kasho Seikanin / Sakurahana Maifu (1 box, 12 pieces) 3,564 yen
I wrapped a whole young peach fruit and green peach in a light crimson, chewy peach-flavored yokan. It is a Japanese sweet that is finished in the shape of a pretty cherry blossom.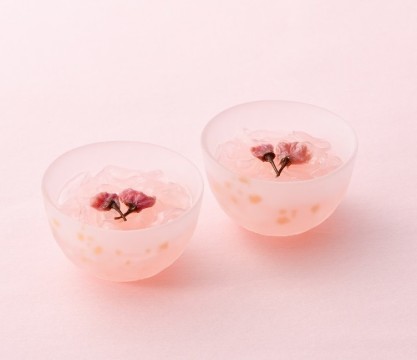 Tawaraya Yoshitomi / Sakura Kuzukiri (2 bottles) 1,080 yen
A seasonal Kuzukiri with cherry blossoms that has a smooth texture with a slight scent of cherry blossoms.
Sold until early April
Iori Sasaya / Sakura Iori (1 box, 6 pieces) 1,404 yen
A seasonal Momoyama bun wrapped in cherry-flavored red bean paste.
Sold until early April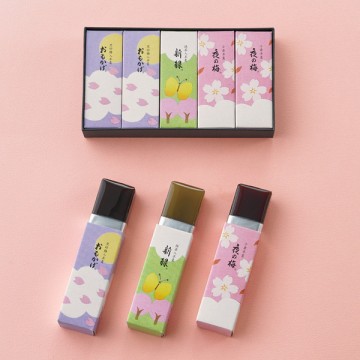 Toraya / Spring Package Small Yokan (1 box, 5 pieces) 1,620 yen
"Plum at night" depicts cherry blossoms, "Omokage" depicts the petals of cherry blossoms flying at night, and "Fresh green" depicts the distant view of cherry blossoms and butterflies.
Sold until early April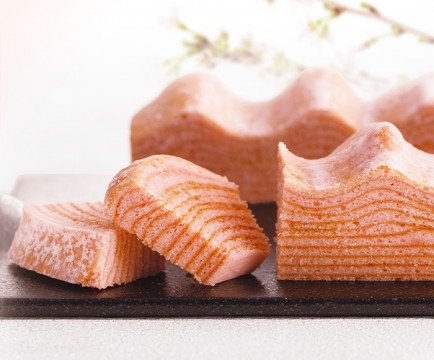 Nenrinya / Sakura no Kuni Mount Balm (1 piece) 756 yen * Orders can be made for 3 or more pieces.
Baumkuchen in the beautiful spring mountains, moisturized with the elegant scent of cherry blossoms. The skin is crispy and the inside is moist and aged.
Sold until mid-April
Seibu Ikebukuro Main Store
Address: 1-28-1, Minamiikebukuro, Toshima-ku, Tokyo 171-8569
Phone number: 03-3981-0111 (main representative)
Business hours: 10: 00-21: 00 * Sundays and public holidays-20: 00 (irregular holidays)
Please refer to here for changes in business hours and measures to prevent the spread of new coronavirus infection.
Homepage: https://www.sogo-seibu.jp/ikebukuro/