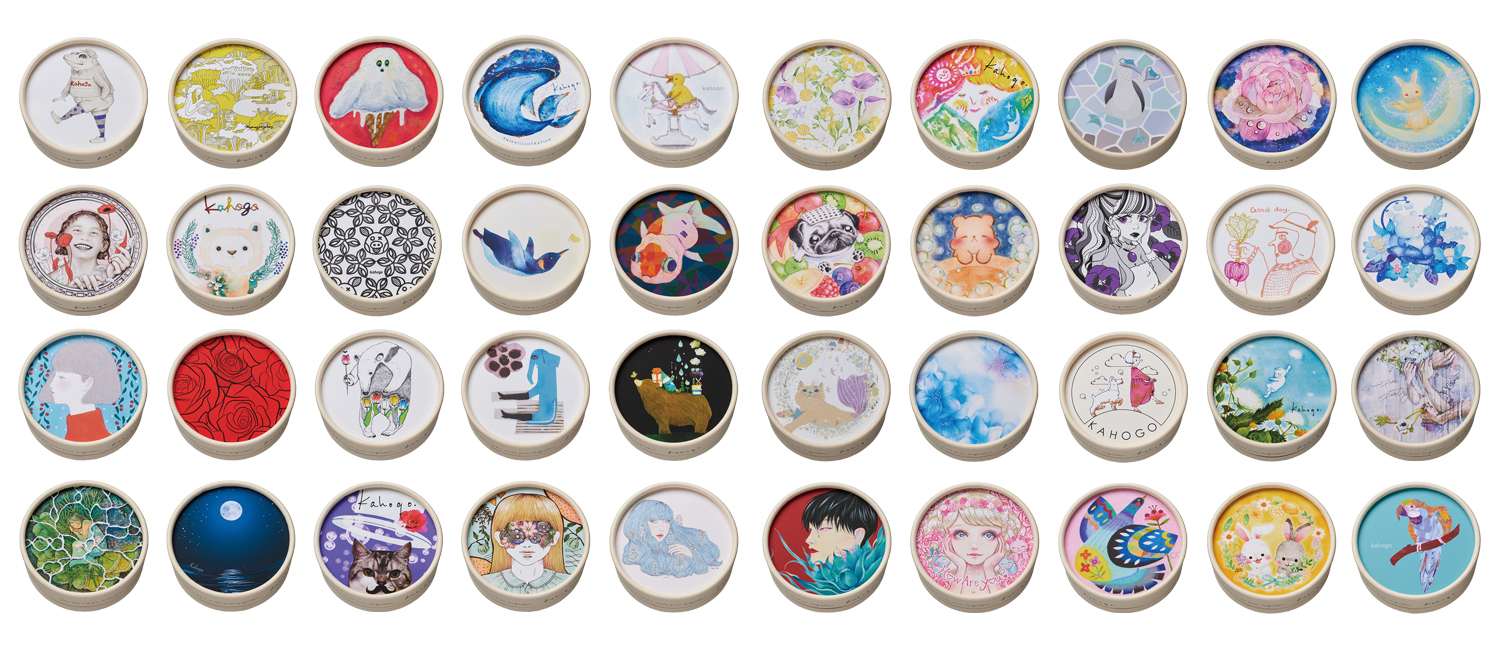 "Event Space NEWS" at Seibu Ikebukuro Main Store, "Proposing New Things"
■ Title: kahogo soap 5th pop-up shop
■ Session: June 25th (Friday) -July 12th (Monday), 2021
■ Venue: Seibu Ikebukuro Main Store 4th floor (Central A7) = Event Space NEWS
■ Products: 80 kinds of 5th creator works recruited and commercialized in April 2021, 4 kinds limited to Seibu Ikebukuro Main Store NEWS
■ Price: (80g / piece) 1,980 yen including tax
NEWS Merchandiser Rumi Matano
The world of creators spreads out on a small package with a diameter of 7 cm, and if you put it in an optional frame, it becomes a mini art. The frame-kneading soap produced by skilled craftsmen is mild and gentle to use, and I also use it habitually. Following the popularity of the 4th pop-up shop held in December last year, the 5th will also be featured in NEWS. In addition to 80 new works, 4 types of works by illustrators Kaori Fujii and Mayuko Sase, who are related to NEWS, will be planned and sold exclusively for NEWS.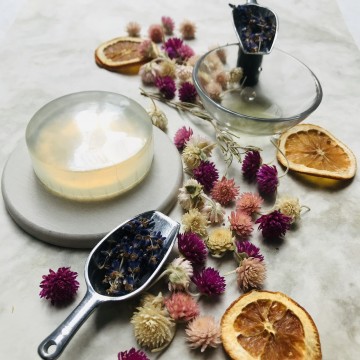 What is Kahogo Soap?
Borgo Trade Co., Ltd., which plans and sells cosmetics, will provide the soap package (top surface) as a canvas and widely introduce the commercialized package including the creator's profile in 2019. A project that started in June of the year. Widely solicited applications from the official website, and released the first 20 works, the second 40 works, the third 80 works, and the fourth 80 works. The 5th 80 works will be on sale from June 25, 2021.
The soap inside is a transparent soap that has been aged after being repeatedly dried and hand-polished for 90 days. Each one is carefully overprotected by craftsmen. Fine foam like whipped cream and plant-derived ingredients soften the irritation to the skin and moisturize the skin.
---
---
<All ingredients>
Ishiken base, water, sucrose, glycerin, ethanol, sorbitol, lauramidpropyl betaine, olive fruit oil, lavender oil, rosemary leaf extract, lemon peel oil, sodium hyaluronate, water-soluble collagen, arnica flower extract, Roman chamomile flower Extract, Odori Kosou Flower Extract, Dutch Garashi Leaf / Stem Extract, Gobo Root Extract, Peel Leaf / Stem Extract, Garlic Root Extract, Lemon Peel Extract, Argania Spinosa Nuclear Oil, HEDTA-3Na, BG, Phenoxyethanol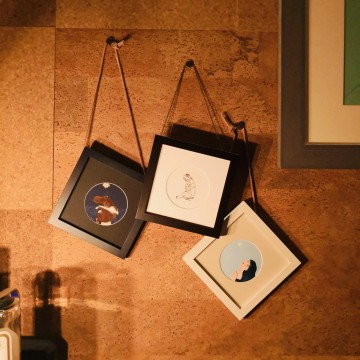 A special frame for decorating and enjoying your kahogo package art
■ Color: You can choose the combination of frame and mount.
All 5 colors of frame Red / Dark brown / Dark blue / White / Wood grain
Matte (mounting paper) All 4 colors White / Off-white / Gray / Black
■ 1540 yen including tax * This product does not include kahogo soap.
Expanded product example
・ Mayuko Sase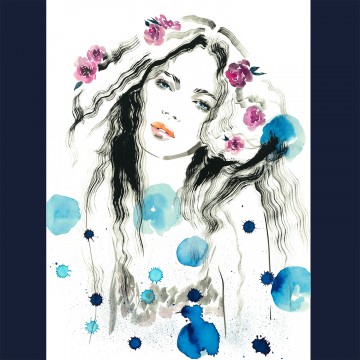 After majoring in Japanese painting at Tama Art University, he is active as a freelance illustrator. In addition to work such as magazines, advertisements, CD jacket artwork and collaboration with apparel brands, he holds regular exhibitions.
A solo exhibition will be held at NEWS in mid-August this year.
Official HP https://www.mayukosase.com/
Instagram account https://www.instagram.com/mayukosase/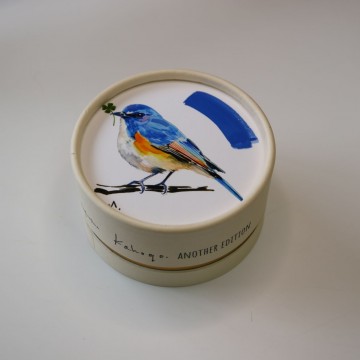 ◆ Blue Bird (Seibu Ikebukuro Main Store NEWS Limited)
(Writer's comment) I drew a happy blue bird that fits in my palm.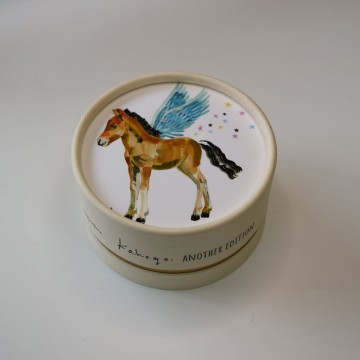 ◆ My foal (Seibu Ikebukuro main store NEWS limited)
(Writer's comment) A small foal that slowly runs through the edge of a shallow dream.
・ Kaori Fujii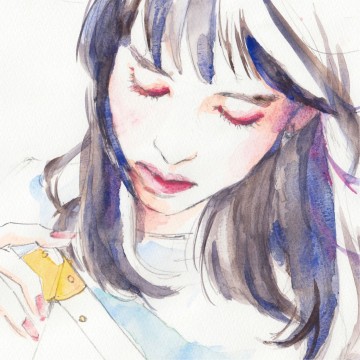 Active as a freelance graphic designer / illustrator. Produces advertising designs, illustrations, goods and LINE Creators Kisekae. In graphic design, he works as Kaori Fujii under the name of "Kou Kobo", and in illustration, he works as kaorinko.
At this pop-up shop, original goods designed by Mr. Fujii, such as mobile drink holders, will be on sale.
Official HP http://kaorinko.com/
Instagram account https://www.instagram.com/kaorinko._/?hl=ja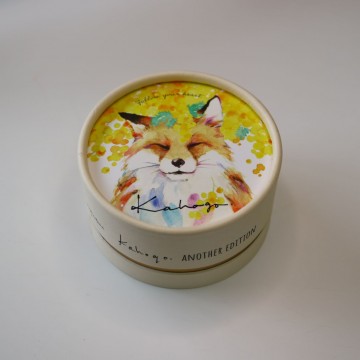 ◆ Mimosa-covered fox (Seibu Ikebukuro main store NEWS limited)
(Writer's comment) Mimosa's bright yellow that makes you feel good just by looking at it. I hope that you will feel relaxed like this fox by washing away your daily fatigue while being wrapped in the gentle foam of kahogo soap.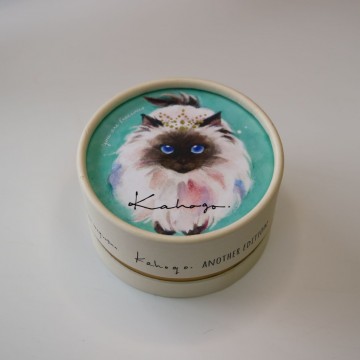 ◆ Queen Cat (Seibu Ikebukuro Main Store NEWS Limited)
(Writer's comment) A cat looking up with an elegant and calm gaze with plenty of elegance. "Don't rush" "You're nice as it is" Every time I wash it with kahogo soap, which is carefully handmade over time, I feel calm.
Kaori Fujii original goods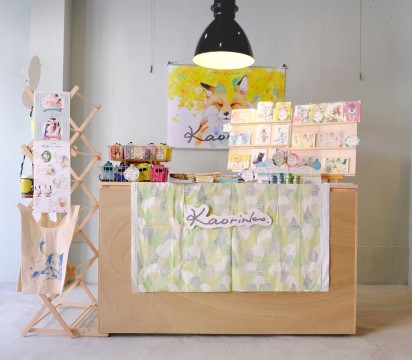 ◆ Kaorinko × Motte
Drink holder Motte
(Silver glitter) Tax-included 2,750 yen (Original illustration / rabbit) Tax-included 3,850 yen
The size adjustment system (patent pending) is compatible with almost all cups. Even if you change the size, the position of the handle does not shift, so the balance is not lost and you can carry it stably. The original illustration version has a water repellent treatment on the surface.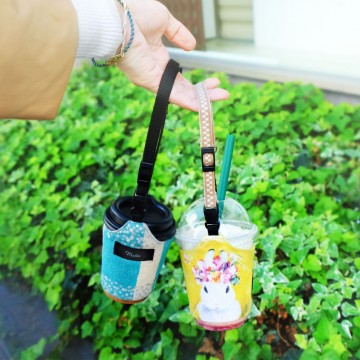 ◆ Kaorinko Deployment items
Postcards (11 types) tax-included 220 yen, transparent stickers (2 types) tax-included 550 yen, can badges (13 types) tax-included 330 yen, masking tape (2 types) tax-included 660 yen, cotton Marche eco bag (3 types) Species) 2,530 yen including tax, smartphone case (4 types) 3,850 yen including tax, etc.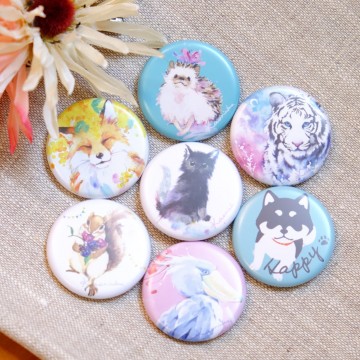 * Business hours are subject to change to prevent the spread of new coronavirus infection. In addition, various events and services may be canceled or postponed, product arrival delays or sales cancellations, and price changes may occur. Please note.
* Please cooperate with the staggered visit.
Seibu Ikebukuro Main Store
Address: 1-28-1, Minamiikebukuro, Toshima-ku, Tokyo 171-8569
Phone number: 03-3981-0111 (main representative)
Business hours: 10: 00-21: 00 * Sundays and public holidays-20: 00 (irregular holidays)
* Please check the latest business hours below. → https://www.sogo-seibu.jp/ikebukuro/topics/page/rinjikyugyo2004.html
Homepage: https://www.sogo-seibu.jp/ikebukuro/