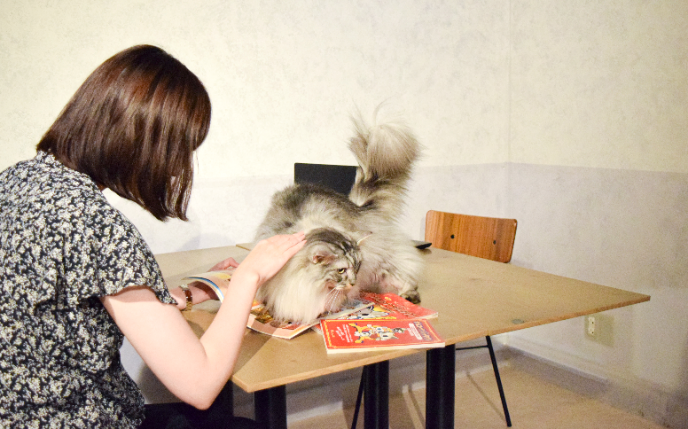 The indoor theme park "NAMJATOWN" (Ikebukuro, Tokyo) operated by BANDAI NAMCO Amusement Co., Ltd. is the world's best workplace as a new usage plan for the cat contact park "Nyanja Town" in the park ?! "Nya The "Working Plan" will start on October 25, 2021 (Monday).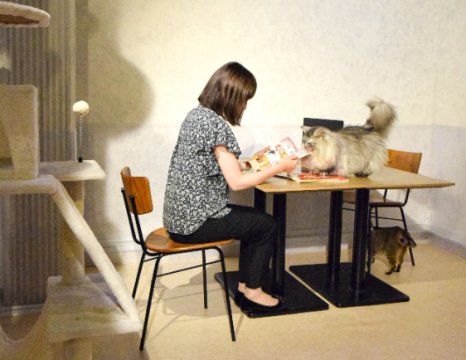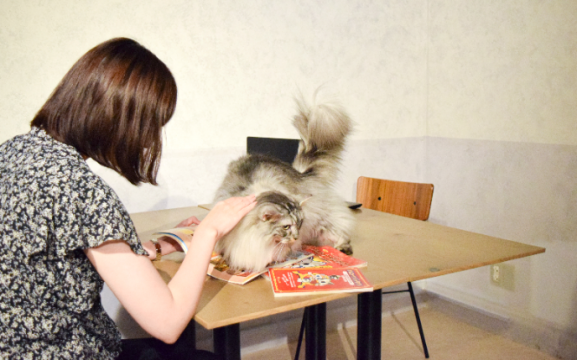 ---
---
"NamjatoWN" is a coined word created by "NAMJATOWN" and is a proposal for a new way of working that combines Nyan (cat) + work (work) + vacation (vacation). The work style of leaving the usual workplace and doing remote work while spending vacations at sightseeing spots is called "wortation", but "worcation" is a combination of this and the environment where cats are present.
You may be able to experience that longing cat, such as "cats interfere with computer work" and "cats come to your lap and work does not go well" that appear in drama scenes and SNS. I can't help but lose the charm of cats and get the best job in the world ?!
Customers are free to use it not only as a workplace, but also for reading, writing letters, writing blog articles, and relaxing.
■ How to use
1. Please purchase advance tickets with a specified date and time from the smartphone website. https://r.funity.jp/nyamjatown
2. Please bring your smartphone with the advance ticket to Nyanja Town on the relevant date and time of the advance ticket.
3. Present the advance ticket displayed on the screen of your smartphone to the staff. We will guide you to the reserved seat.
■ Outline of "Worcation Plan"
Fee: 2,500 yen for 2 hours * NAMJATOWN admission fee will be charged separately.
Tickets: Tickets will be sold from October 23 (Sat) 10:00 to October 25 (Mon) to November 30 (Tue). After that, on the 1st of every month, the next month's worth will be sold.
* This plan is for one person only. (Not available to those under 12 years old)
* A desk, chair, and power supply are available, but there is no private room environment or WiFi environment.
* We are not responsible for any damage to your computer caused by cats, damage or dirt on your belongings, or information leakage.
* You cannot extend the usage time, use it in combination with other services, or bring in food or drink other than PET bottles.
* If you are worried about cat allergies, please use it under the guidance of a doctor.
Nyanja Town Latest News
https://bandainamco-am.co.jp/tp/namja/NEWS/info/20210901.html
* Information on news releases is current as of the time of announcement. The contents may be changed or canceled without prior notice after the announcement. * All prices include tax.
※The image is an image.
<Past related articles>
You can jump out of the game and enjoy making your own real picture book! "Fishing Spirits Zukazukazukan! Daisakusen" Starts at "Nanja Town" from September 16th (Thursday)!
"2.5-dimensional" stage / musical information transmission base is born in Ikebukuro "2.5-dimensional showcase" opens in Nanja Town on Wednesday, July 21
Introducing a newly drawn illustration of Sumijiro and Mameko playing with cats! "Kimetsu no Yaiba x Nanja Town-Gentle Days with Cats-" will be held from February 5th (Friday)
The band members have become "cats"! ?? "Argonavis from BanG Dream! AAside in Nanjatown-Aru Gonyabisu to BanFesu!-" Starts from October 9th (Friday)!