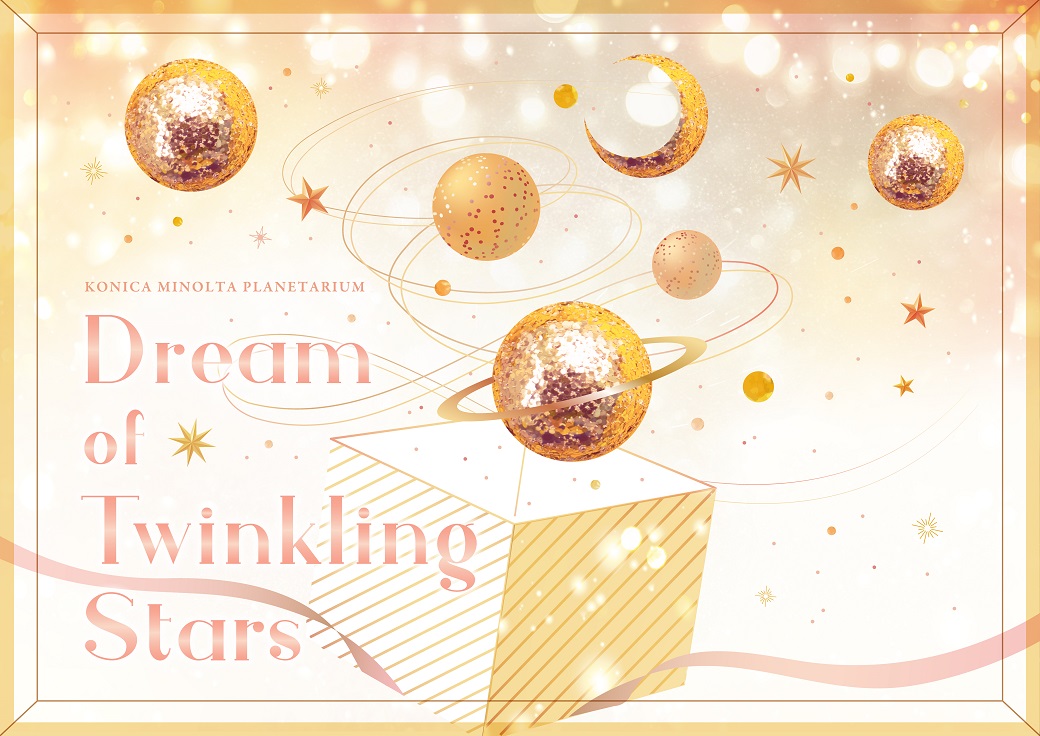 At Konica Minolta Planetaria TOKYO, Konica Minolta Planetaria Manten in Sunshine City, and Konica Minolta Planetaria Sky in Tokyo Sky Tree Town (R), we hope that this Christmas will be a shining dreamlike time. We will carry out a special project entitled "Dream of Twinkling Stars".
We will hold a welcome video projection and a gift campaign that will make your home time sparkle so that you can enjoy the feeling of illumination.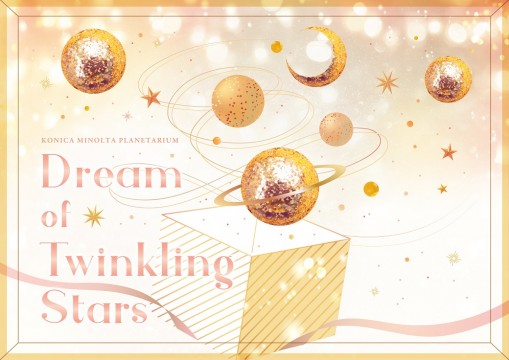 ★ "Illumination Welcome Dome" surrounded by starry sky and glittering light ★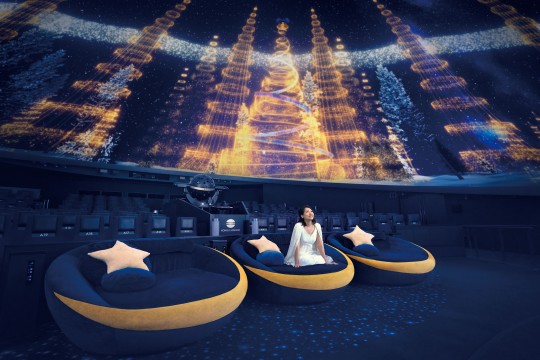 A welcome video will be projected at the time of admission until you enjoy the main story.
You can enjoy fantastic illuminations under the myriad of glittering stars.
Why don't you spend a brilliant Christmas at the planetarium?
---
---
How to enjoy "Illumination Welcome Dome"
If you enter the planetarium dome after purchasing the ticket for the target work, you can enjoy the "Illumination Welcome Dome" until the work is screened. Please enter as soon as possible after opening.
It is recommended to take a photo or lie down on a premium seat or reclining seat.
[Opening period] November 1st (Monday) -December 25th (Saturday)
* Please check the event information on the official website for the target works.
* A ticket for the screening work is required to enter (appreciate) the Illuminations Welcome Dome.
★ Manten (Ikebukuro) / Sky Christmas gift campaign ★
In Manten (Ikebukuro) and Tenku, a winter campaign will be held by lottery from those who have watched the work, and will be presented with an "original diamond necklace" and a "starry sky set with sparkling home time" containing hand cream and original blended aromas. It will be held.
[Holding period] November 1st (Monday) -December 25th (Saturday)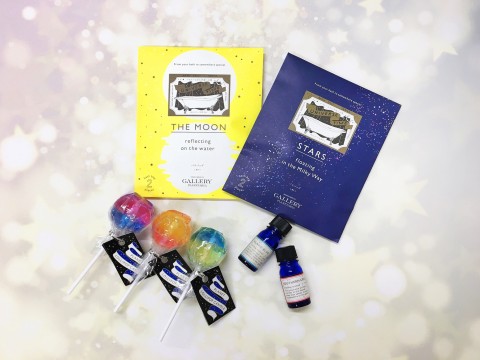 ★ Planetaria TOKYO 3rd Anniversary Gift Campaign ★
At Planetaria TOKYO, which is celebrating its 3rd anniversary since its opening, with gratitude, we will present popular products sold at Gallery Planetaria to one person (one group) every day from among the customers who visited the museum. We will hold a campaign. Luxury gifts are also available during the Christmas period (Friday, December 24th to Saturday, December 25th). Please look forward to the presents that change every day of the week.
[Holding period] November 10th (Wednesday) -January 30th (Sunday)
Details of "Dream of Twinkling Stars"
https://planetarium.konicaminolta.jp/event/xmas2021
[Regarding measures to prevent the spread of new coronavirus infection]
Planetary TOKYO Konica Minolta Planetarium Co., Ltd. is operated, planetarium sky (Ikebukuro), Puranetariu-time sky is, subjected to a new type of coronavirus infection expansion prevention measures, it is open. Please check the URL below for the measures to prevent the spread of infection.
URL: https://planetarium.konicaminolta.jp/event/covid19/
◆ Konica Minolta Planetaria TOKYO Overview ◆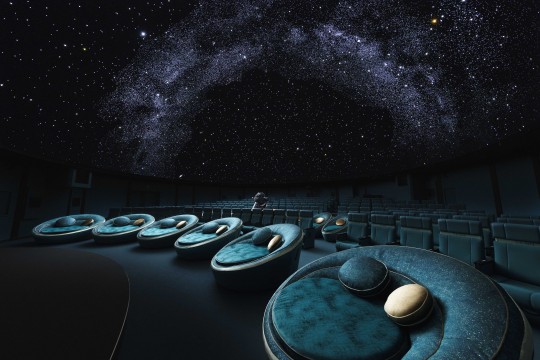 ■ Name Konica Minolta Planetaria TOKYO
■ Location 2-5-1 Yurakucho, Chiyoda-ku, Tokyo Yurakucho Marion 9th floor
■ Business days No regular holidays (closed during the work replacement period)
■ Business hours 10: 30-22: 00 (Last reception is 21:00)
* Open until 22:30 on weekends and holidays only. (Last reception is 21:30)
* Please check the website for details.
https://planetarium.konicaminolta.jp/planetariatokyo/
◆ Konica Minolta Planetarium Manten (Ikebukuro) Overview ◆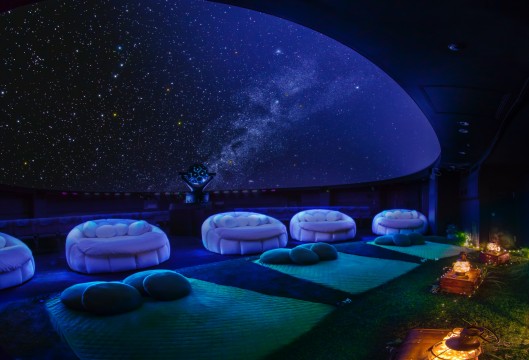 ■ Name Konica Minolta Planetarium Manten in Sunshine City
■ Location 3-1-3 Higashiikebukuro, Toshima-ku, Tokyo Sunshine City World Import Mart Building Rooftop
■ Business days No regular holidays (closed during the work replacement period)
■ Business hours 10:00 to 21:00
* Please check the website for details.
https://planetarium.konicaminolta.jp/manten/
◆ Konica Minolta Planetarium Sky Overview ◆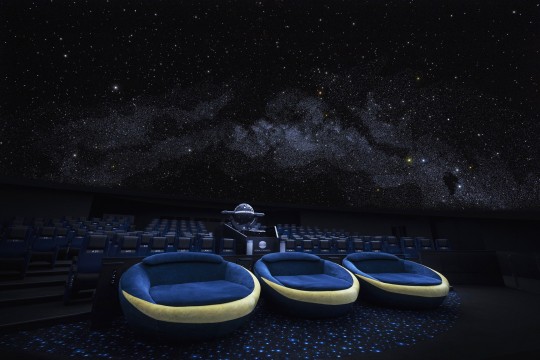 ■ Name Konica Minolta Planetarium Sky in Tokyo Sky Tree Town (R)
■ Location 1-1-2 Oshiage, Sumida-ku, Tokyo
7th floor of Tokyo Skytree Town East Yard
■ Business days No regular holidays (closed during the work replacement period)
■ Business hours 10:00 to 21:00
* Please check the website for details.
https://planetarium.konicaminolta.jp/tenku/
<Past related articles>
"Aurora Night" healed by the aurora and the starry sky Planetarium "Starry Globe" traveling around the world Screening at the planetarium "Manten" from January 29, 2021
Sukima Switch x Planetarium The long-awaited second edition is born "Future Flower of the Starry Sky (Miraika of Hoshizora) music by Sukima Switch" Flowering at the planetarium "Manten" from November 30, 2018 (Friday)
Where are you going for summer vacation? Introducing Konica Minolta Planetarium / VR facilities that can be enjoyed on both hot and rainy days [Summer only] Special screening & discount campaign started