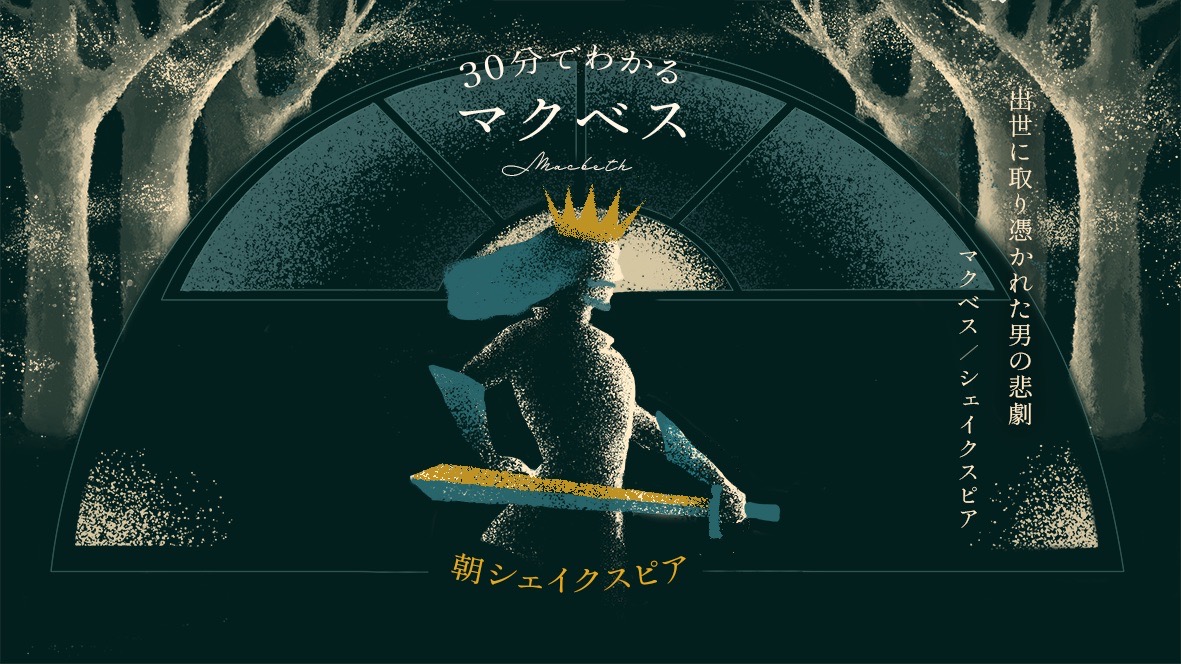 In January 2022, the collaboration project "Morning Shakespeare" with "Morning Pro" will start at the LIVE entertainment building "Mixalive TOKYO" (Higashiikebukuro, Toshima-ku, Tokyo). With Shakespeare actor Yamato Kawauchi as the lead actor, "Macbeth in 30 Minutes" will be performed at Hall Mixa or Live Cafe Mixa.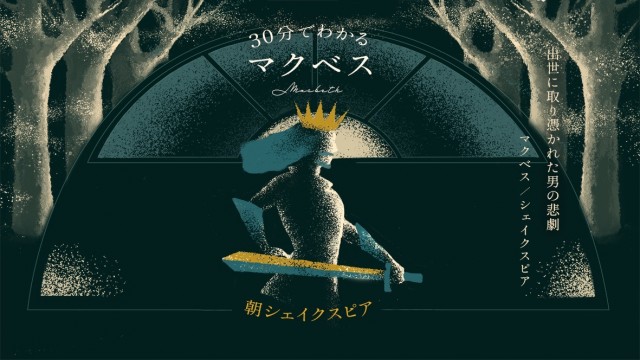 <Plan outline>
Shakespeare is performed in 30 minutes. From January 2022, "Morning Shakespeare", a series of Shakespeare works performed in 30 minutes in the morning time, will be performed at Mixalive TOKYO.
This project is a joint project between Kodansha and Morning Production, which produces "Morning Drama," which is known as a short story cafe drama that is performed in the morning. The first work is "Macbeth". While going out at night is decreasing due to the influence of the coronavirus and "shifting in the morning", we produced Shakespeare for the first time in the industry so that many people can enjoy Shakespeare's work, which has a little hurdle when looking closely. To do.
The lead role will be Yamato Kawauchi, who is active not only as a Shakespeare actor but also in various fields, such as the Shakespeare series "All's Well That End" and the NODA / MAP extra performance "THE BEE". In addition, Takaya Okamoto, who is known for the recitation drama "Eraser in my head" and the music recitation drama "Heaven's Record-Aozora Hen-", will challenge Shakespeare's work for the first time. .. Please look forward to the world view of Shakespeare created by the two of you, who will be your first tag team.
<What is "Morning Shakespeare">
Even for those who have never seen theater, we aim to easily enjoy Shakespeare's work, which we know the name but feel a little hurdle, as high-quality adult content that will refresh you every day. The performance comes with food and drink, and you can enjoy it as if you were watching a play while you were having breakfast. We will continue to perform new Shakespeare works on a long run, providing a place where you can enjoy theatrical works on a daily basis.
<Outline of performance>
Title: "Morning Shakespeare ~ Macbeth in 30 minutes"
Performance: "Macbeth" by William Shakespeare
Screenplay / Direction: Takaya Okamoto (Okamoto Takaya)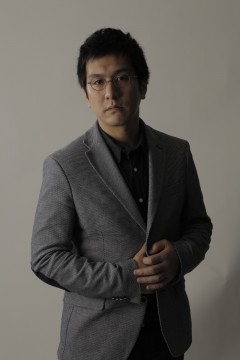 Playwright / director.
Major theatrical works include the recitation drama "Eraser in my head", "Heaven's Record Aozora Hen", "WELL-The view from the bottom of the well", and "Darkness Secros".
He has written many works such as the movie "Lingering Spirits", the drama "Hatachi to Itsupiki", and the novel "I found a destined person".
---
---
cast:
Yamato Kawachi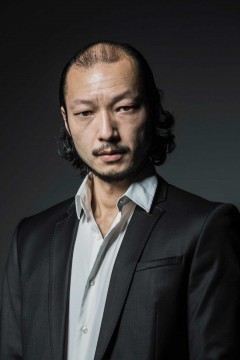 Born in Yamaguchi Prefecture. Since 2004, he has been the core of the "Noh Theater Shakespeare Series" in Niigata. After leaving the group, he moved to Tokyo and launched "G. Garage ///" in 2013, and also directed it.
Major performances "Verona's Two Gentlemen" (directed by Yukio Ninagawa), "Spring Awakening" (directed by Akira Shirai), "Henry VIII" (directed by Kotaro Yoshida), "Dam Waiter" (directed by Yu Osawa), " "Kimiko Mutomo" (directed by Kenji Higashi), "Akaoni" "THE BEE" (directed by Hideki Noda)
Maimi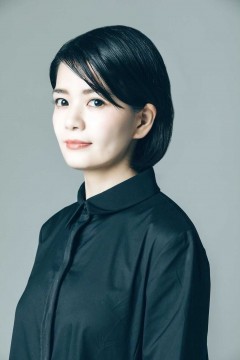 In 2011, he took the first stage of Shakespeare at the Haiyuza Theater. After that, he launched a theater company and starred in many roles until the dissolution in 2020. "Hamlet" "Macbeth" "Richard III" "Henry VI" "Julius Caesar" etc./Directed by Kotaro Yoshida "Timon of Athens", many NHK radio dramas, directed by Kichitaro Negishi "Yukio Mishima Modern Noh Plays Sotoba Komachi" Appeared in "HIKARI" directed by Aki Kondo.
Miho Imamura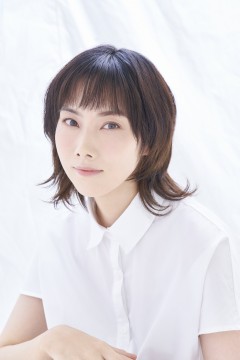 On the stage, he will take the first stage in the live spectacle "NARUTO" (white role).
Recent major appearances include the stage "Psychic Detective Yakumo Judgment Tower" (role of Hanae Koike), "Bungo Stray Dogs" (role of Akiko Yosano), "Twelve Wars" (role of Envy), and "Rainbow Parakeet" (role of Nanairo Inko). Yosano Akiko), "The Ancient Magus' Bride" (Silky) and many more.
In January 2022, the movie "Bungo Stray Dogs BEAST" is coming up.
Akari Saitou (Akari Saitou)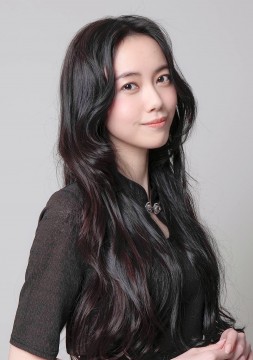 Born in 1995. Departure from Tokyo.
Appeared in movies and dramas centered on the stage with elegant looks and wild acting. Joined the 2017 theater company Kaki Eater. Also active as an MC / reporter on TV and web programs. His major appearances in recent years include the stage "In the womb", "Fortinbras", "Nyctalopia", "Bungo Stray Dogs", and TBS "King's Brunch" regular reporter (2015-2021). The movie "Bungo Stray Dogs BEAST" will be released in January 2022.
Hiroyuki Sase (Hiroyuki Sase)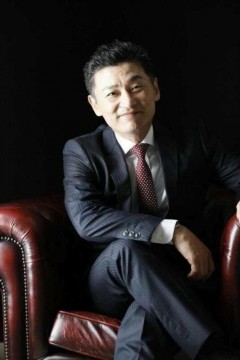 Born in Gunma prefecture in 1971. Toho Gakuen University.
After working at Shakespeare Theater, he has been active as an actor and voice actor. In addition to many Shakespeare works in the morning drama Nishi-Shinjuku "Love Rotation" and the morning drama Ginza "Asahi Wish", he has appeared in theatrical company chocolate cake and theatrical company time production. The footage includes "Aibo 15 Final", the role of Hirochika Kuze in the taiga drama "Reach Beyond the Blue Sky", Takaya Okamoto, director of the movies "second" and "yellow", and Keisuke Sakuma, director of "Funny".
Akinori Suzuki (Suzuki Akinori)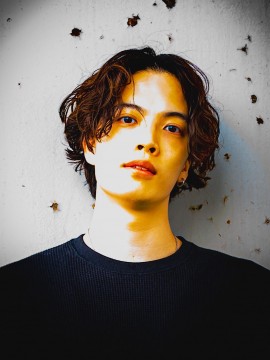 Born in Dusseldorf, Germany.
As a teenager, he has appeared in numerous concerts, music videos, and musicals such as Southern All Stars and Yumi Matsutoya.
On the other hand, he also serves as a steel model for Leslie Kee and Mika Ninagawa.
In 2009, he studied under the late Yukio Ninagawa and became an actor.
Since then, he has been active as a core member of the theater group "Saitama Next Theater" that he presides over.
Until now, he has been active on many stages in Japan and overseas, centering on Shakespeare plays.
Sohei Shimada (Shimada Junpei)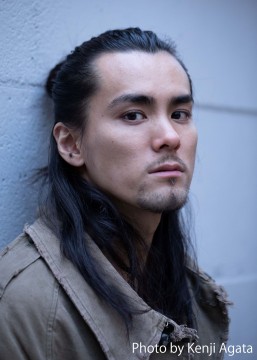 Born in Saitama prefecture. Activities centered on the stage. While working as an actor, he encounters physical expression. Since 2017, after studying abroad on the street, on stage, and in Israel alone, he pursues theatrical performance, butoh, and contemporary physical expression. His appearances include Theater Cocoon "Metropolis", "People's Enemy", Superendroller "hammer & hummingbird", Kakushinhan "Winter Story", Nissay Theater "Arashi no Yoruni", and other stage performances.
Satoshi Reno (Satoshi Reno)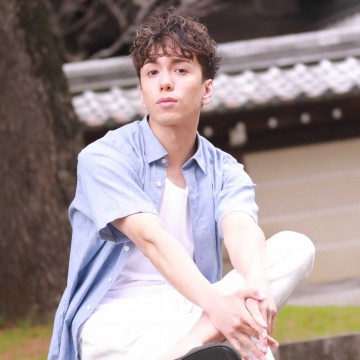 Vice-chairman of the genius theater company Bakabakka. Japanese-French half.
After starting his career as a model, he has been active in many fields as an actor. Not only stage and video works, but also radio MC, major theme park MC, and brand production.
Yuta Moriya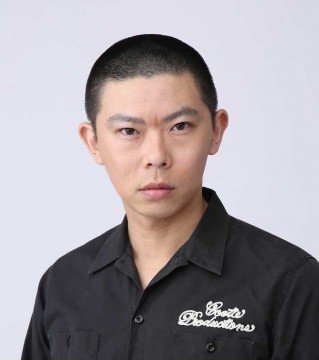 After retiring from the Maritime Self-Defense Force, while studying the play while experiencing movie production, in 2006 he was selected from 100 people in the leading role audition of the short film "My Neighbors" directed by Hiroya Taka.
Since then, he has appeared in many of the director's works. While continuing to appear in movies and theatrical performances, he is expanding the range of roles.
Participated in workshops by directors Tetsuo Shinohara, Go Riju, Tatsuoki Hosono, etc.
In 2015, he played the leading role in CX "Rapid! The Great Incident of the Century III" and "Tsuyama 30 Murders" and attracted attention.
Ryuichi Nomura (Ryuichi Nomura)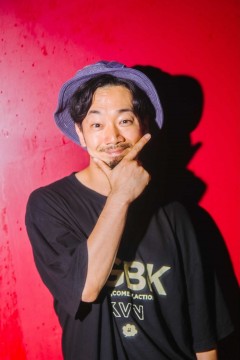 Belongs to the genius theater company Bakabakka, presides over the morning production
Born May 13, 1985. In 2009, entered the Theater Research Institute attached to Bungakuza as a 49th gen member. In 2012, he became a member of the genius theater company Bakabakka, which is presided over by Subaru Kimura. Participated in the inauguration of the morning drama Marunouchi as an original member from May 2013. Currently, he is appointed as the presiding officer of the morning drama. It is expanding mainly in Tokyo. In addition, there are many other external appearances such as "War of the Roses" (Kakushinhan) and "Lost Child" (produced by the theater company).
From October 2020, the genius theater company Bakabakka's crown program "Bakarada Familia! ] Began broadcasting from CS Nittele Plus. In addition, the YouTube channel "Bakabakka TV" has more than 35,000 registered users, and is widely used regardless of genre.
Performance schedule: January 2022 ~ (End date undecided, details will be announced at a later date)
Venue: Mixalive TOKYO "Hall Mixa" or "Live Cafe Mixa"
1-14-3 Higashiikebukuro, Toshima-ku, Tokyo
https://mixalive.jp/
* The performance location varies depending on the performance date.
<What is morning production>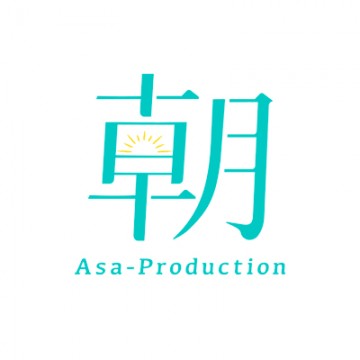 Morning production is a theater production that started as "Morning Theater Nishi-Shinjuku" launched by Ryuichi Nomura in September 2014. Based on the idea that "I want you to experience theater more closely and not as a special experience, but as a part of your daily life," we will continue to perform a short story of about 45 minutes in the morning in a non-theater space. In 2015, Takaya Okamoto's work "Centrifugal Force of Love" started, and in 2017, "Rotating Love" also started. A total of 260 performances and more than 8,500 people were mobilized. At the club in Ginza, "Asahi Wish" was performed, which attracted a lot of attention in the industry.
<What is Mixalive TOKYO>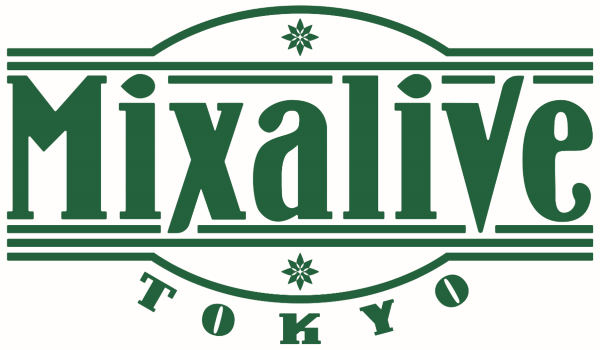 "Mixalive TOKYO" is a LIVE entertainment complex that was born along Sunshine 60 Street at the east exit of Ikebukuro Station.
Various entertainment companies such as Kodansha, TV TOKYO, King Record, Bushiroad, Nelke Planning, etc. will gather and send a wide variety of LIVE entertainment to the world from 6 halls such as stage, live music, talk show, event, live cafe. In collaboration with Softbank, all floors have been converted to 5G, and it has started in earnest as a "hybrid theater" that transmits real and remote LIVE entertainment.
Official site: http://asa-production.jp/shakespeare/
Official Twitter: @ 30m_Shakespeare
Inquiries about the performance: info@asa-production.jp
Inquiries about the theater: https://mixalive.jp/
Organizer: "Macbeth in 30 minutes in the morning Shakespeare" production committee