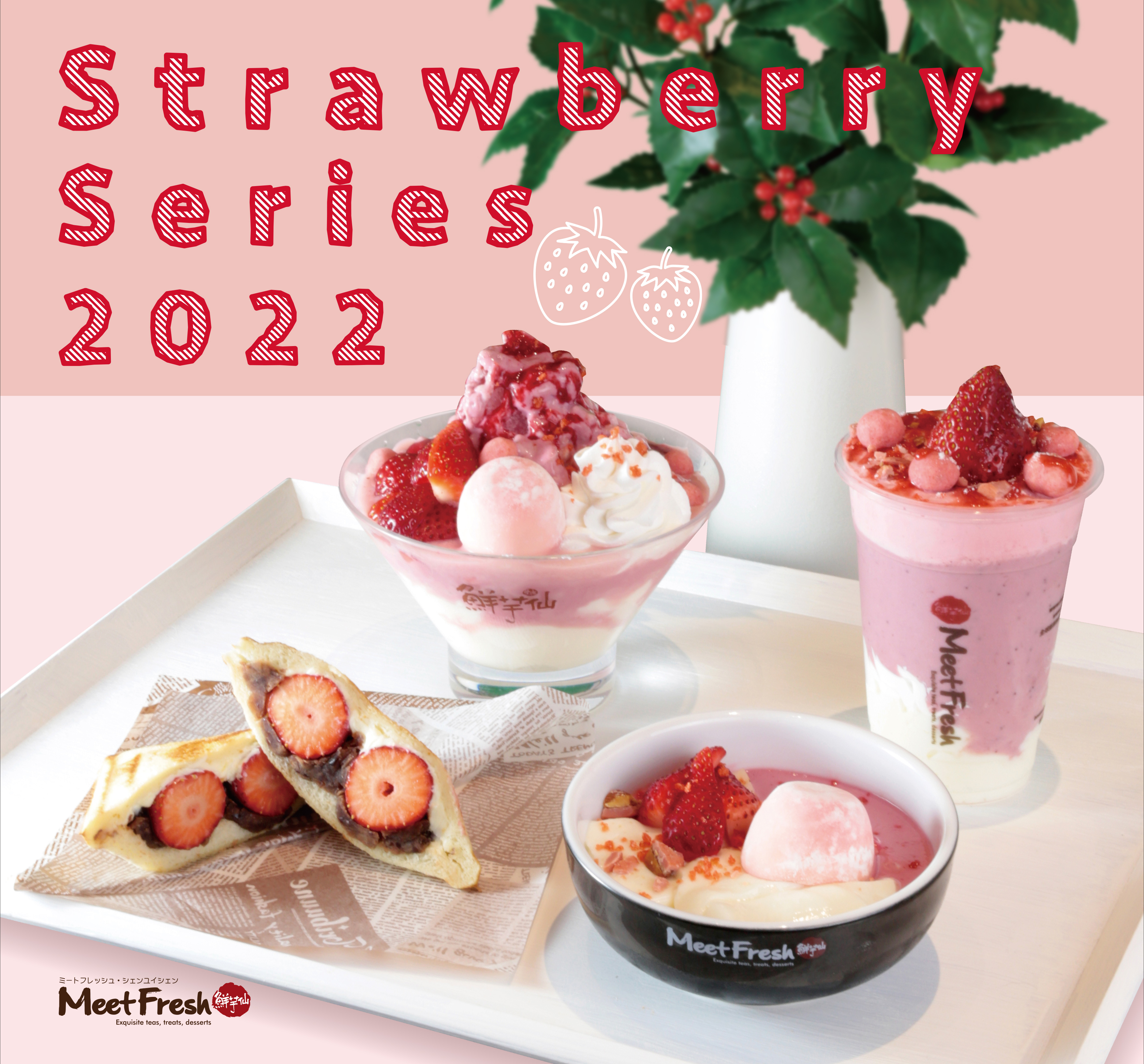 -The city is full of Xmas! Colorful City Ikebukuro ♪ All stores will release new products limited to Japan to commemorate the opening! ~
MeetFresh Fresh Ikebutsu, a Taiwanese sweets store that has opened 800 stores around the world, mainly in Asian countries, will announce "MeetFresh Fresh Ikebutsu" on December 10, 2021. Esola Ikebukuro store "will open.
Ikebukuro, which is counted as one of the three major sub-centers, has one of the largest number of passengers in the world when using railways, and is a cityscape of the city center terminal that continues to develop and evolve remarkably as a base for business and culture. Esola Ikebukuro, which is directly connected to the Ikebukuro Station concourse, has excellent convenience and is a sophisticated environment with an open-air theater open space in front of the West Exit Park and the Tokyo Metropolitan Theater, which is a base for creating and transmitting culture. Surrounded by. "MeetFresh Fresh Imosen Esola Ikebukuro Store" will open in the glass-enclosed 1st floor store overlooking them.
Please take this opportunity to enjoy the gem that feels Taiwan in the store where the calm space is mixed in contrast to the seats with a feeling of liberation. You can also use it for takeout.
In addition, we will offer a special menu price limited to the Esola Ikebukuro store as a pre-opening campaign for 3 days on December 10, 11 and 12.
[New store information]
Store name: MeetFresh Fresh Imosen Esola Ikebukuro store
Location: 1-12-1 Nishiikebukuro, Toshima-ku, Tokyo 171-0021 Esola Ikebukuro 1F
Business hours: 10: 00-21: 00
* Business hours may change depending on the season.
▼ Official website: http://www.meetfresh-tokyo.jp/
【Japan limited! New product release]
MeetFresh Fresh potato sen Esola New product "Strawberry Series 2022" limited to Japan to be released all at once to commemorate the opening of the Ikebukuro store
This season you can feel the cold and tense air.
That is why you may come across the scenery and tastes of the four seasons of Japan and feel the benefits of them again.
This year again, the cute "strawberry" that has grown bright red is here!
Compote sauce with plenty of strawberries is prepared as the axis of taste, and the fluffy texture of cream and sweet and sour strawberries are placed on the gentle taste of almond tofu and shaved ice. A classic ice cream! The mochi-mochi "Yukimi Daifuku" is on board, and it's lively and warm, whether you look at it or eat it.
In addition, we also have "Strawberry Azuki Hot Sandwich" that fills your stomach.
If you add the crispy texture of toast to the well-known stable combination, you will feel better!
How about a set with a drink at lunch time?
[Product introduction] (partial)
<Limited to Japan! New product>
~ Strawberry Series 2022 ~
■ Strawberry almond tofu + Yukimi Daifuku 825 yen
■ Strawberry almond tofu shaved ice (M) + Yukimi Daifuku 990 yen
■ Strawberry almond tofu milk 803 yen
■ Strawberry red bean hot sandwich 495 yen
<Standard menu>
・ Imoen series (No. 2, No. 3, No. 4) L size 880 yen M size 550 yen
・ Sengusa series (No. 2, No. 3, No. 4) L size 880 yen M size 550 yen
・ Douhua series (No. 2, No. 3, No. 4) L size 770 yen M size 495 yen
・ Sengusa original L size 935 yen M size 605 yen
・ Brown sugar tapioca milk 715 yen
・ Grass jelly milk tea 715 yen
・ Wax gourd milk tea 550 yen
・ Dai milk tea 550 yen, etc.
(* All prices include tax)
■ About "Meet Fresh Shen Yui Shen"
Traditional sweets that incorporate abundant natural materials such as "Imoen," "Douhua," and "Grass Jelly," which are made by two gentle and gentle sisters and brothers who were born and raised in a farm in Taichung, Taiwan. The royal road Taiwanese sweets, which have continued to stick to "handmade", have gained a reputation and have grown into a brand with more than 800 stores around the world. In Taiwan, it has been loved by a wide range of people from small children to the elderly, and now MeetFresh fresh potatoes are beginning to spread all over the world beyond national borders. In Japan, the first store was opened in Akabane, Kita-ku, Tokyo in April 2017. To date, we have opened 7 stores, and in order to continue to preserve the fusion of Taiwan's traditional taste and innovative texture, we face the ingredients seriously every day and convey the techniques of our sisters and sisters who are particular about handmade and the taste of their hometown.
The colorful and chewy dumplings "Imoen" using sweet potatoes and taro balls, "Chinese mesona" made from Taiwanese herbs, and "Douhua", a smooth soybean blessing, are all low. It is a healthy sweet that makes women happy with its calories.
[Store overview]
1. Akabane Main Store
Location: 2-21-2 Akabane, Kita-ku, Tokyo 115-0045 SD.Building 1F
2. Akabane BIVIO store
Location: 1-6-1 Akabanenishi, Kita-ku, Tokyo 115-0055 Pal Road II BIVIO 1F
3. Marui Kichijoji store
Location: Marui Kichijoji Store 1F, 1-7-1 Kichijoji Minamicho, Musashino City, Tokyo 180-0003
4. Yokohama Chinatown store
Location: Tokunaga Building 1F, 82 Yamashita-cho, Naka-ku, Yokohama-shi, Kanagawa 231-0023
5. Urawa Parco store
Location: Urawa Parco B1F, 11-1 Higashitakasago, Urawa-ku, Saitama-shi, Saitama 330-0055
6. Marronnier Gate Ginza 2 stores
Location: Marronnier Gate Ginza 2 B2F, 3-2-1 Ginza, Chuo-ku, Tokyo 104-0061
7. Ariake Garden store
Location: Ariake Garden 5F, 2-1-8 Ariake, Koto-ku, Tokyo 135-0063
8. Saitama Shintoshin store
Location: 4263-1 Kishiki-cho, Omiya-ku, Saitama-shi, Saitama 330-9559 Cocoon City Cocoon 2 1F
▼ Official website: http://www.meetfresh-tokyo.jp/
[Interview report] Happiness for both firm and smooth⁉ Love at first sight with the pudding of "In love with pudding"
Cheese and honey sweets specialty store "Cheese and honey" will open in Esola Ikebukuro from March 29, 2019 (Friday)
"Coffee Meets Books" New format "Books and Coffee Fukurosho Chabo" will open in Esola Ikebukuro on June 30th!