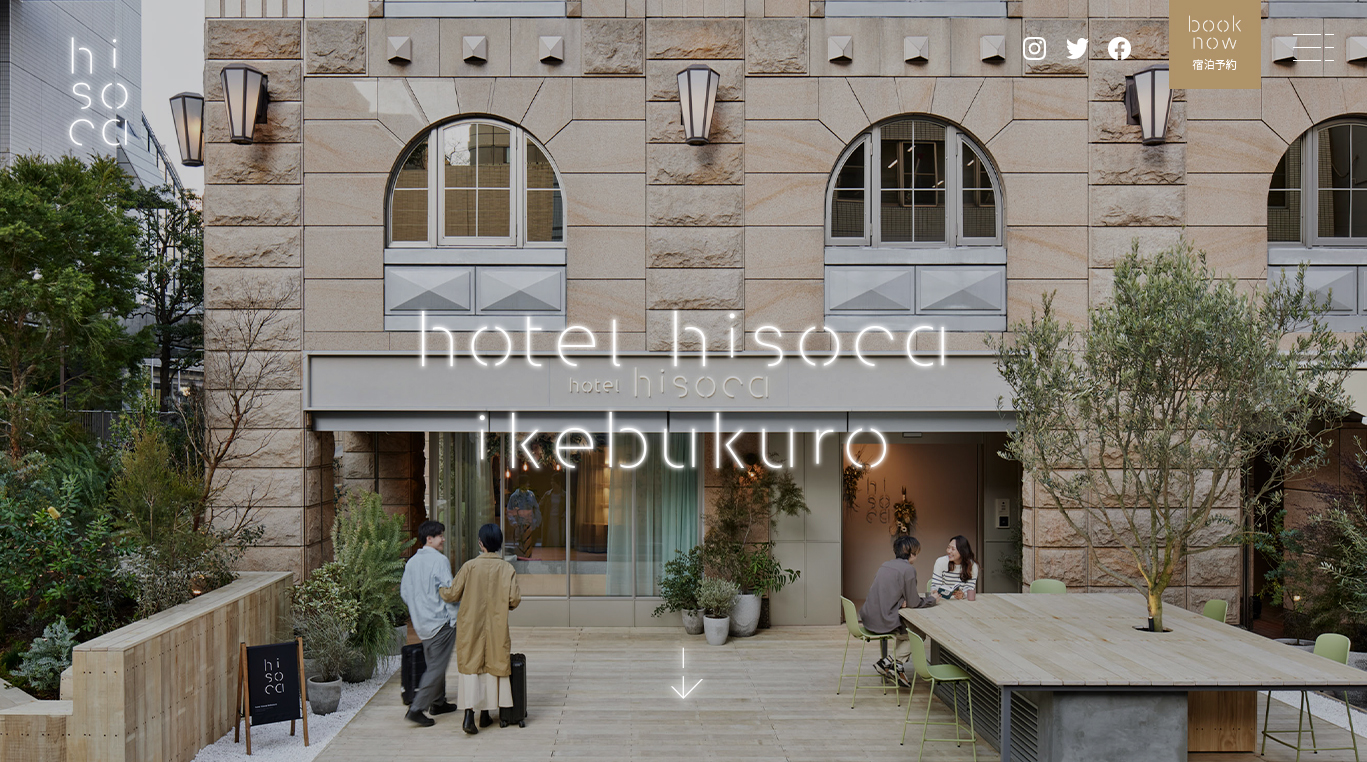 All rooms are equipped with a large bath and a private sauna, providing an optimal environment for a wake-up stay.
Hotel hisoca ikebukuro (Hotel Hisoca Ikebukuro, hereinafter referred to as "hotel hisoca") will open on March 1st (Tuesday), a 2-minute walk from Ikebukuro Station (Toshima-ku, Tokyo).
Today, we have renewed the official website so that you can see the photos of the guest rooms and the inside of the building. In addition, accommodation reservations will start from March 1st to June.
Official homepage: https://hotelhisoca.com/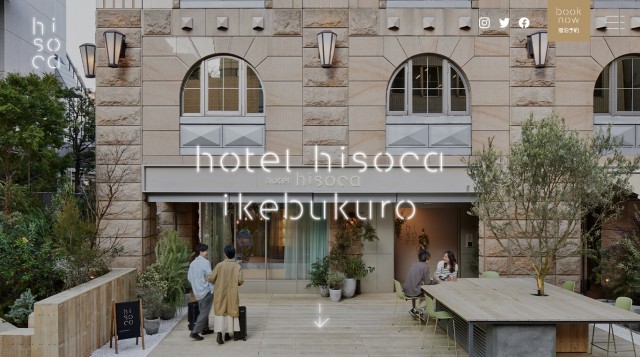 hotel hisoca is a design hotel with a large bath in all rooms and a private room with a sauna (dry or mist sauna), and the concept is "a place where you can feel at ease and feel at home." The simple design of the guest rooms (32 rooms in total, average area of 37 square meters) based on dusty colors is designed to be easy to use for groups and families.
---
---
We have prepared facilities, amenities, and services that pursue the comfort of staying in the guest room, assuming that it is used by people who place importance on getting enough rest both physically and mentally while traveling. From check-in to check-out, it is the best environment to enjoy "Okomori Stay" where you can relax in your room and heal your daily fatigue, and "Staying Girls' Association" in a private space different from everyday life. It has become.
[How to enjoy your stay at h otel hisoca ]
・Meals and cafe time to enjoy in the room with family and friends
At hotel hisoca, each guest room has a dining table for you to enjoy your meal. You can procure depachika gourmet food from Tobu Department Stores and Seibu Department Stores within walking distance and bring it into your room to enjoy your meal.
You can also make the tabletop gorgeous by using the tableware and glasses for serving that are rented out in the shared lounge.
In addition, breakfast is delivered to the room at the designated time, so you can spend the morning time while relaxing in the room.
For breakfast, we will serve soup in collaboration with the popular French restaurant "Cheval de Hyotan" in Nishiikebukuro (Michelin Guide Tokyo Bib Gourmand).
(Left) Eating and drinking in the guest room, (Right) Breakfast content
・Bath time that you want to spend at least 40 minutes per person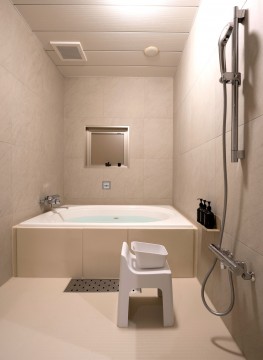 The most distinctive feature of the guest rooms of hotel hisoca is the size of the bathroom space. In addition to the large bath, a dry sauna or mist sauna is installed in all rooms. You can enjoy a bubble bath by using the blower bath function (air bubble generation) together with bath soap, or you can spend time on skin care slowly by using bath salts.
Another way to enjoy bath time is to bring in a Bluetooth speaker for the bathroom that is rented out at the front desk and listen to your favorite music and hum.
When staying with multiple people at hotel hisoca, we recommend that you adjust the time so that you can secure enough bath time for the number of people.
・ Your own " Totonoe " time in a private sauna
hotel hisoca has a dry sauna booth in 11 of the 32 rooms and a mist sauna booth in 21 rooms. All dry sauna booths are compatible with self-leil, which is popular with sauna lovers.
In the suite room (1 room), we have installed a dry sauna that can accommodate up to 2 people, and outdoor baths and chairs for outdoor air baths, creating the best environment for enjoying a private sauna.
In addition, we also offer ice to enjoy cold water bathing between saunas, sauna drinks, and rental service of sauna hats and sauna ponchos as an option, so that you can enjoy the "taste" time in each customer's style. can do.
・ Healing time to enjoy the scent of aroma while listening to soothing music
At hotel hisoca, all guest rooms are equipped with Bluetooth speakers. An aroma diffuser is also permanently installed, and three types of scents are available. You can also bring in your favorite aroma oil and use it.
Hotel hisoca recommends that guests spend their time enjoying music with a hint of aroma in the slightly dim lighting of the guest rooms. You can spend the night in a surprisingly peaceful way.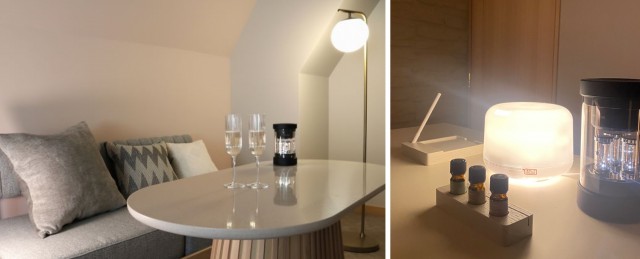 【Equipment outline】
Facility name: hotel hisoca ikebukuro
Address: 1-10-4 Nishiikebukuro, Toshima-ku, Tokyo
Transportation: 2 minutes walk from Ikebukuro Station on the JR, Tokyo Metro Yurakucho Line, and Tobu Tojo Line
Ikebukuro Station on the Tokyo Metro Marunouchi Line, Fukutoshin Line, and Seibu Ikebukuro Line is also available.
Facilities: 32 7-story guest rooms (all rooms with large bath and sauna), cafeteria, parking lot, guest room area (minimum 33.3 square meters, maximum 52.1 square meters)
[Inquiries to the operating company]
For various inquiries to the hotel management company (Yasuda Co., Ltd.), please contact us through the contact column at the bottom of the hotel official website.
https://hotelhisoca.com/