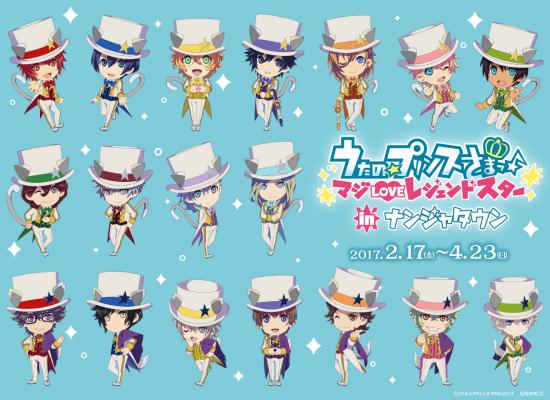 Theme parks operated by Namco Ltd. "namja town" (Ikebukuro, Tokyo) is television "UTA no Prince customers.! I really LOVE legend Star" themed events "UTA no Prince customers.! I really LOVE legends star in Ninja town" held.
Animated "UTA no Prince customer was!" and collaboration for the 4th time this event, every time little popular events exclusive new Cat ears character Idol [STARISH","QUARTET NIGHT' plus, 'HE ★ VENS' debut from this. Celebrating 20 years of Ninja town costumes, toy and gift appeared in a total of 18 people were. Game stalls is an event where you can enjoy, to enjoy the world of work in collaboration with dessert & hood motif or two idols and photocell.
---
Event outline
☆ Collaboration menu (21 shapes)
Dessert & food with their idol is here!
☆ stall game "legend star changeover" and "I really LOVE ghost leg.
All introduced two original giveaway will be game stalls. Your guys!
☆ original toy sale
Can't get here only to sell!
☆ events limited photocell machine
In the idle event limited frame of your favorite photo!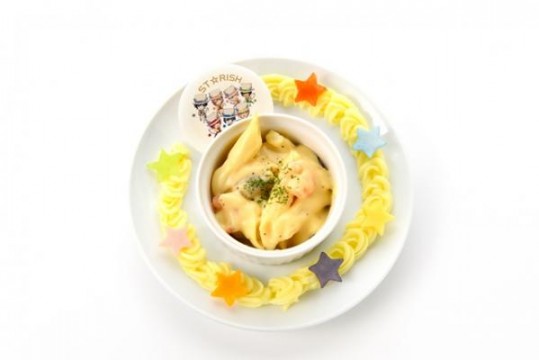 2/17 (Friday)-participation events prior to sale 2/26 (Sunday) period is likely to be busy "event ticket with admission ticket" holders only. Event entry ticket with admission ticket for the inform namja town website (http://www.namco.co.jp/tp/namja/).
* 1/24 (Tuesday) 11:00 pre-order started. If you are applying multiple Lottery sales.
© UTA ☆ PRI-LS PROJECT © 2017 NAMCO All rights reserved.
* Products, prizes, Rewards number so please note when sold out.
* Image is an image.
* All prices are tax included.
* News release information is present. After the announcement subject to changes.
---