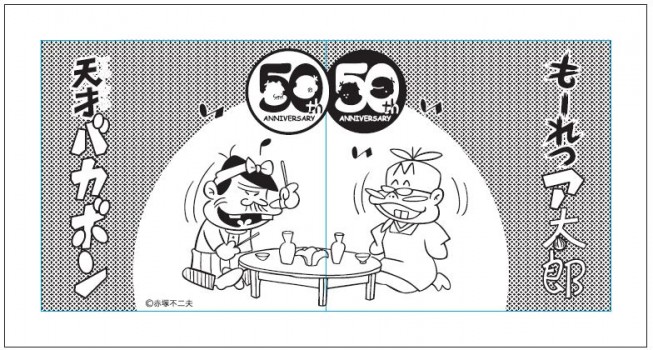 © Akatsuka Fujio husband / Fujio
"I (heart) LOVE SAKE sake maniac Expo held in Osaka and Umeda loft very popular for an extended period, for the first time landed in Tokyo. Added 13 new label designed by creators of the total 30 people, "one cup Ozeki", Ikebukuro Parco Museum (Tokyo, Toshima-Ku) in.
"I (heart) LOVE SAKE sake maniac Expo in Tokyo.
http://www.Parco-art.com/Web/Museum/exhibition.php?ID=1053
-About one "the creators ' design Cup
Realized that dream by creators active in "one cup Ozeki" anytime, anywhere to easily enjoy Japanese sake and a variety of fields to 30 people of collaboration. Innovative label design by the creator said, look, fun, drink, prepared delicious one cup sumo wrestler. You can BBQ your favorite design to each scene.
Also, join the new creators of the 13 names. Mixing in the Osaka design also available. A special, can be expected to find a new one "the creators ' design Cup and has.
< Participating creators (30 / 50 alphabetical order alphabetical):
Fujio Akatsuka Fujio (cartoonist), although made Yuri mosquito (comedians), and Umezu and (cartoonist), even the wanori Yuki (cartoonist / Illustrator), Ebisu performance yield (cartoonist), keeda Oikawa (artist and Illustrator), Yusuke omae (NOTAM / Designer), groovisions (Designer), Shimoda Masakatsu (painter), JUN OSON (Illustrator), yutanpo Shirane (Illustrator), Takei Chika (Illustrator), Noritake (Illustrator), East Hanna ( Artist), Fukuda, Toshiyuki moriya (Illustrator), endeavor (graphic designer), wataboku (digital artist)
* Participating creators from Tokyo
Moyoco anno (cartoonist), wisut ponnimit (cartoonist), UNO Asia Akira (Illustrator), shiriagari Kotobuki (manga artist), Hiroko Takahashi (artist), Tomoyuki Tanaka [FPM] (DJ / producer) and Theseus Chan (Creative Director), surprising Lin LAN (artist), Maya Hanai (artist), Hiro Sugiyama (artist / art director) and Yamaguchi Harumi (Illustrator), Laswell Hosoki (manga artist), DJ RUBY / rubyin ( DJ truck manufacturer)
-And "I (heart) LOVE SAKE sake maniac Expo Tokyo,
Rice wine in recent years, showing the excitement at home and abroad. So rice wine boom behind "Genki-allure of sake to the younger generation" to "draw out the potentials have sake" such as intended.
Are held in sake to capture and play materials, producing sake FanFic as an "interesting phenomenon-culture" in a variety of ways to make it, we'll find new charm of sake and value an attempt.
Corner where you will find touch exhibits first launched in 1964, the first drank one cup of sake trivia and other information gathering, displaying "Sake Pedia (sake pedia)" is.
---
-Upcoming "I (heart) LOVE SAKE sake maniac Expo in Tokyo.
Title: I (heart) LOVE SAKE sake maniac Expo Tokyo
Date: 2/10/2017 (Friday) ~ 3/5/2017 (Sunday) * 2/15 (Wednesday) closed
Opening hours: 10:00-21:00 (closed the final day 18:00. Admission until 30 minutes before closing)
Place: PARCO MUSEUM Parco Museum (Ikebukuro Parco building 7F)
171-0022 Tokyo, Toshima-Ku, South pond bag 1-28-2
Contact: 03-5391-8686
http://www.Parco-art.com
Admission fee: 500 yen, students: 400 Yen / elementary school students and younger free
(For more information please check on our website. )
Sponsored by: Parco
---