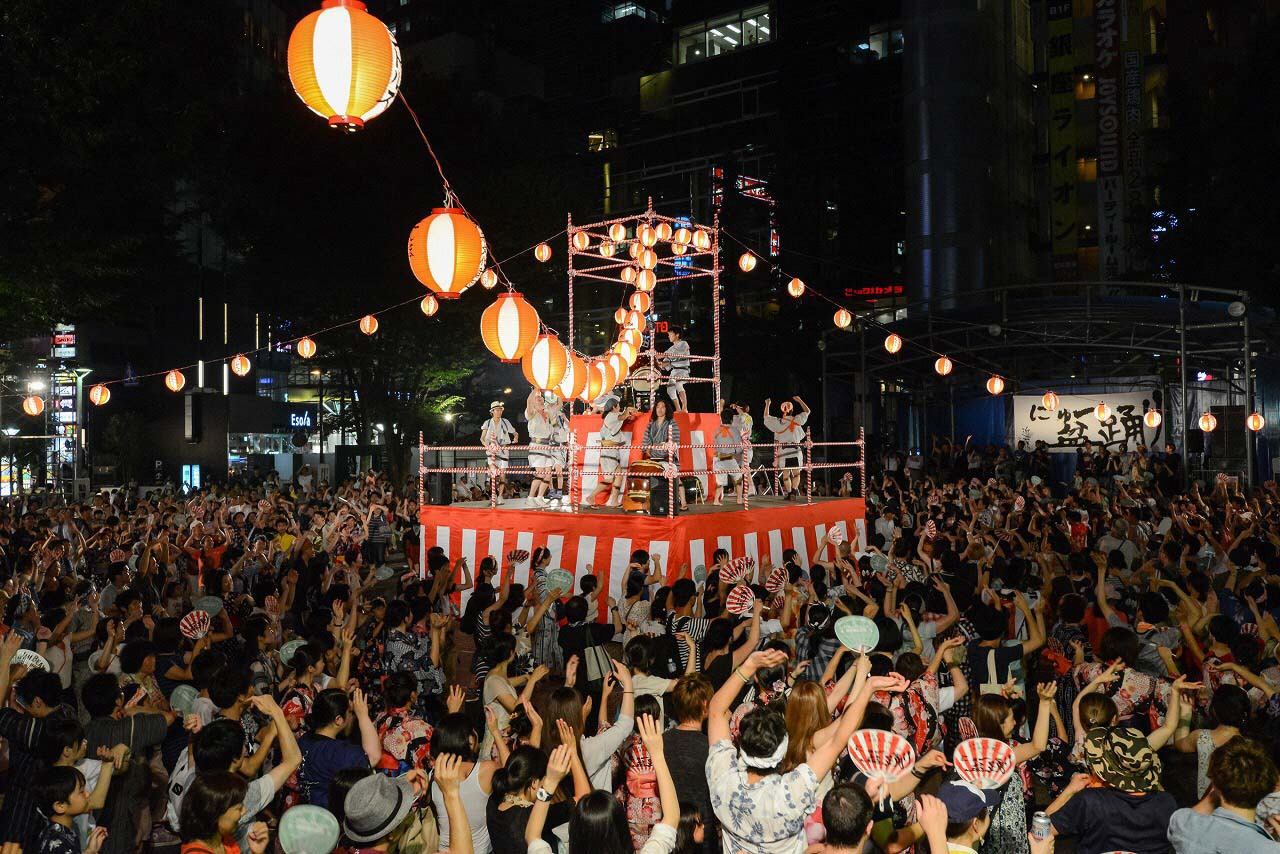 Join Ryohei Kondo at Ikebukuro Nishiguchi Park to liven up summer in Ikebukuro!
---
---
'New Bon Dance' will be held at Ikebukuro Nishiguchi Park from 17:30 on Saturday July 15th and Sunday 16th. The annual event of summer where men and women of all ages gather to dances and laugh will celebrate the 10th anniversary this year.
'New Bon Dance' is an original Bon Dance created by popular choreographer and dancer Ryohei Kondo (resident in the district) for Toshima Ward. Male-only dance company "Condors" led by Mr. Kondo comes to the city of Ikebukuro this year. 'New Bon Dance' is full of unique features of Condors that makes children and adults laughing. Anyone can jump in without registrations.
This time, which celebrates the 10th anniversary, the event will also incorporate dance from China and South Korea to boost the momentum trying to held an East Asian cultural city event as an international art culture city.
The organizer said "'New Bon Dance' is a festival where everyone can laugh and enjoy together regardless of age and nationality. We are waiting at Ikebukuro Nishiguchi Park for the 10th anniversary this year." Also posters say "let's dance together" written in English, Chinese, Korean, Vietnamese, Nepali, Myanmar and so on.
Organizer: Auru Supotto 'Public Interest Foundation Corporation and Future Culture Foundation) / Toshima-ku
Place: Ikebukuro Nishiguchi Park 1-8-26 Nishi Ikebukuro, Toshima-ku
---