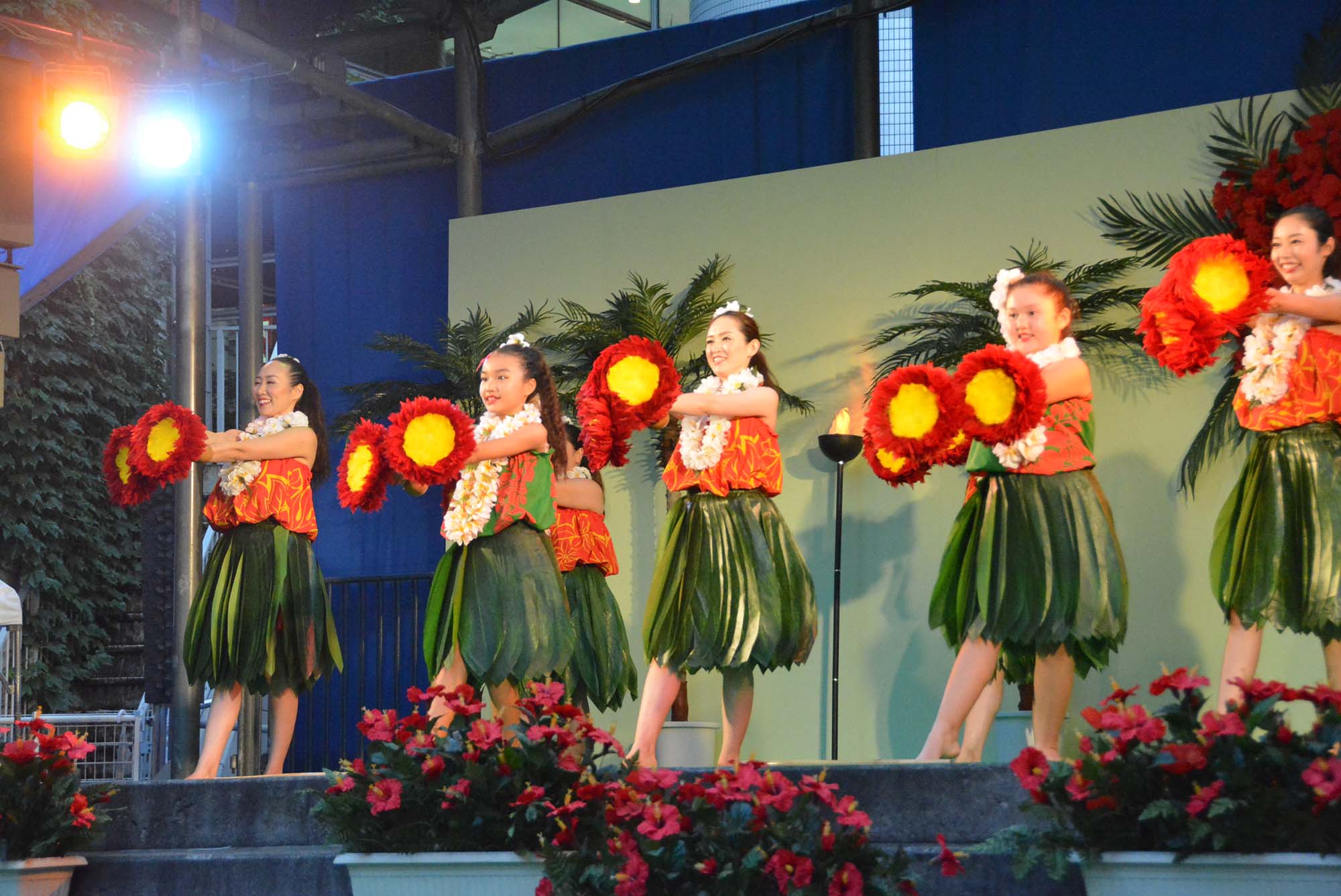 "Tokyo Hula Festa in Ikebukuro 2017" will be held from January 21st (Friday) to 23rd (Sunday) this month at a total of 6 venues around Ikebukuro station such as Ikebukuro Nishiguchi Park.
In the evening of Friday the 21st (Friday), Ms Kapiolani Hao, a popular lecturer of Hula invited from Hawaii, will present a special performance at the main venue, Ikebukuro Nishiguchi Park.
---
---
On the Sunday 22nd, you can enjoy a variety of hula stages at 6 stages in the east and west of Ikebukuro station, including the main venue.
Local goods market will open in Ikebukuro Nishiguchi Park and Higashi Ikebukuro Central Park. Shops will be run by the ward office and tourism association from exchange cities etc. At Ikebukuro Nishiguchi Park, stores of Hawaiian miscellaneous goods will show up too.
* Pre-event: July 21 (Friday) From 12 o'clock to 20 o'clock
Venue: Ikebukuro Nishiguchi Park
* Main Festival: July 22 (Saturday), 23 (Sunday)
Venue: Ikebukuro West Exit Park, Ikebukuro Station West Exit Square Plaza, Tobu Department Store 8F Rooftop Sky Deck Square, Sunshine City B1 Fountain Plaza, Toshima Ward Office Center Square and Higashi Ikebukuro Central Park
[Note] Time varies depending on venues. For venue schedules, please refer to Toshima Ward Tourism Association website (http://www.kanko-toshima.jp/)
---