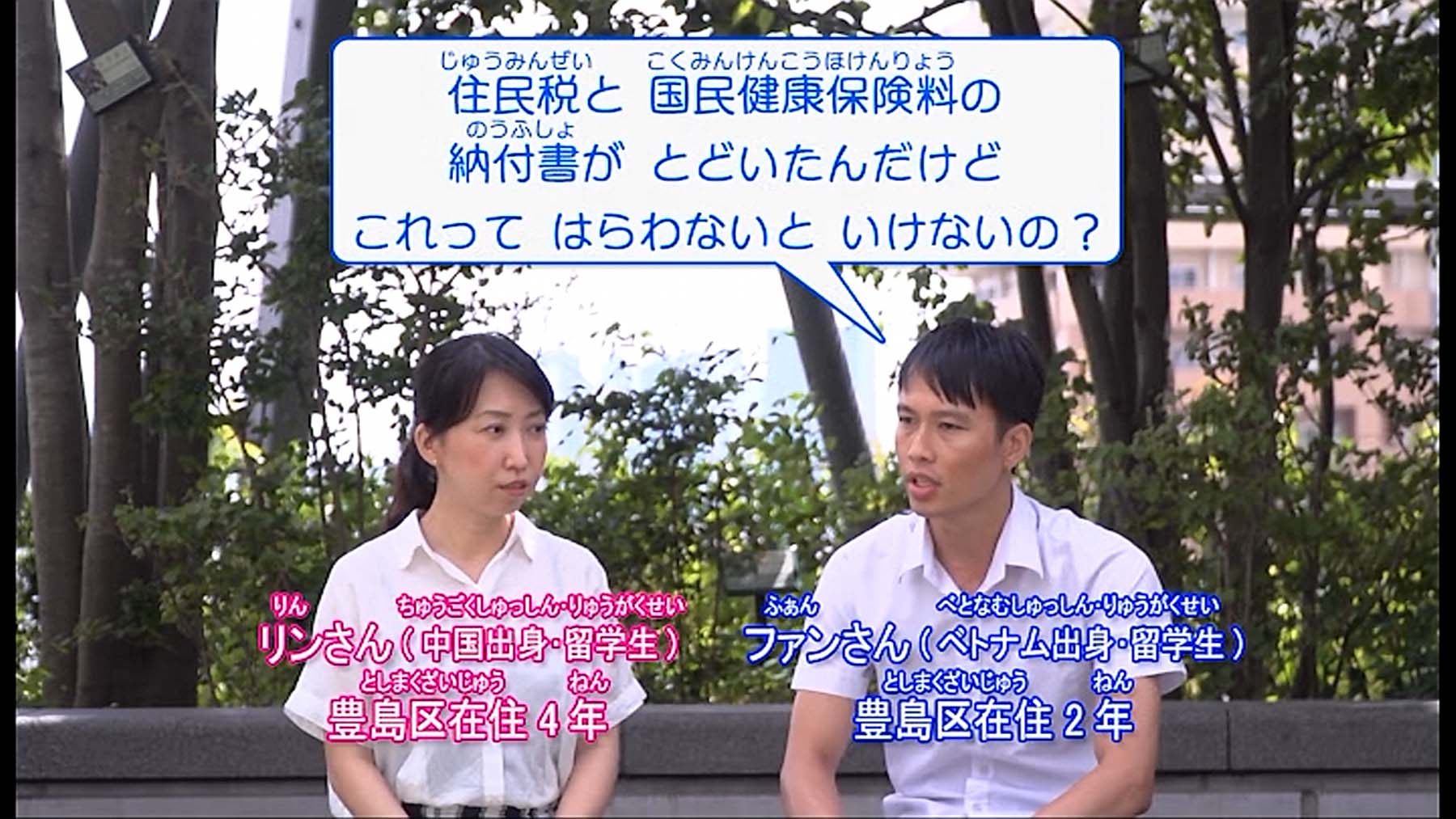 ~ A commentary on easy-to-understand explanations of 10 things that foreign students want to know ~
In Toshima Ward, the proportion of foreign residents exceeds 10%, among them Vietnamese, Nepalese and Myanmar are the mother tongue, and the number of residents who can not fully understand only by Japanese is rapidly increasing. Ward established the Committee for Establishing Toshima Ward Multicultural Conviviality Basic Policy formulated by experts and citizens in 2017 and examined efforts that diverse citizens such as foreign nationals coexist as members of the community , We are planning to formulate basic policy during this fiscal year.
In this committee, as an issue of the ward, foreign residents who arrived in Japan have been told that it is difficult to understand various information only in ordinary Japanese. Therefore, this time, for international students who account for nearly half of foreign residents, we decided to deliver video information in seven languages ​​which is useful for starting life in Toshima Ward.
---
---
The main feature of this video is that hearing was conducted with international students in the district, and international students actually took up the theme "Actually wanting to know" and "What I wanted to know before coming to Japan". From the matters concerning administrations such as "Tax · Health Insurance" and "Medical · Health", 10 subjects such as information on "living expenses" and "Japanese Learning and Exchange" so far not taken up by the administration so much, in a conversational form It is comfortable to explain. Also, under the cooperation of the vocational vocational school, it is another feature that foreign students living in the district are appearing. The Waseda Bunka Vocational College (Takada 2-6-7 Toshima-ku) who cooperated this time is also cooperating in the cultural exchange project with the local residents at "local Hiroba" which is the base of community exchanges.
This video is distributed on YouTube etc. You can also access from the ward homepage. In order to distribute the Internet, I also hope that those who are planning to study abroad to view it as advance information. In addition, we will distribute DVDs free of charge to Japanese language schools and others in the district, and city officials will take a business trip lecture.
On Friday, November 2nd, we will hold the first business trip at Waseda Bunka Vocational College. On the day, staff of the National Health Insurance Section and Tax Division accompany you and answer directly to the concerns and questions of international students.
In the future, we are also studying family movie production, and we will promote information dissemination in multiple languages ​​so that foreign residents can live in Toshima Ward with peace of mind.
· 10 themes: Tax · Health Insurance, Medical · Health, Estimation of Living Expenses, Toilet, Garbage, Traffic, Disaster Preparedness, Consultation Window, Japanese Language Learning and Exchange, Enjoying Toshima Ward
· Playing time: about 1 minute each theme
· Supported languages: Subtitles and narration of 7 languages ​​(simple Japanese, English, Chinese, Vietnamese, Nepalese, Korean, Myanmar)
URL: http://www.city.toshima.lg.jp/417/jp/movie.html
First business trip lecture
Friday, November 2 13: 10 ~ 14: 40 (planned) It is held at Waseda Bunrika College (2-6-7 Takada, Toshima-ku)
Inquiry Planning Division Multicultural Coexistence Promotion Office Telephone: 03-4566-2534