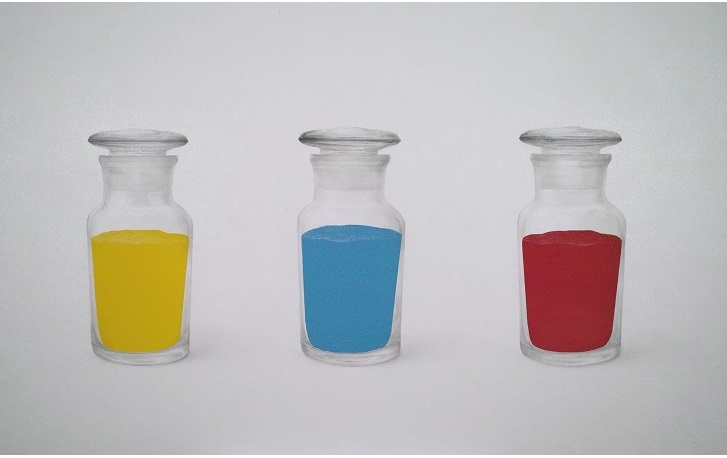 ■ Period: June 12th (Wed)-18th (Tue) 2019 ■ Venue: Seibu Ikebukuro Main Store 6F Seibu Art Forum ※ On the final day, only the venue will be closed at 4 pm. This is a new work by seven English students who studied Japanese painting at Aichi Prefectural Art University and exhibited at the hospital exhibition. All of them are writers who have been attracting attention in various fields. We will display works that reflect their individuality, such as historical paintings, animal paintings, and landscape paintings. The younger the inexperienced, the more you are full of spirit and rebellion. I have made it "Aoiikai" from the wish that I want to be a long-lived writer without forgetting my feelings for this time forever. It is an exhibition by artists who graduated from Aichi Prefectural Art University. Please take a look. Nippon Art Institute coterie / director Matsumura Koji ● Exhibitors (in the order of the syllabary syllabary · honorific title abbreviation) Kawamoto Mari, Kishimoto Hiroki, Nanzato Kota, Fujishiro Masahiro, Fujishiro Masaharu, Serizawa Yuko, Yamaguchi Takashi 【Exhibition Works】 Fujishiro Masaharu " Pigment # 10 " This work depicts the beauty of the rock paint itself, which the author has been working on since last year. Working from the front on the color of the rock paint, I am drawing myself.
---
---
– Masaharu Fujishiro profile] 1983 years Inten's first winners of the Spring 2006 Born in Aichi Prefecture, Inten's first winning 2007 Aichi Prefectural University of Fine Arts and Music, Graduate School of Japanese painting major completion in 2008 the same University training course completion current: Japanese art Institute Institute friend Banno Satoshi Kei is "eight boats fly" brilliant tactics and tragic works was last asked many gave birth subject to Minamoto no Yoshitsune legends. In the battle of Dannoura, we are drawing ships flying one after another to the enthusiasm of the enemy general Notomori and Hira Kiyomori.
[Shanno Tomohiro profile] Born in Aichi Prefecture in 1975. Graduated from Aichi Prefectural University of Art Graduate School of Fine Art in 2003. First Prize at the 2004 Academy Exhibition First Prize at the Spring Academy Exhibition First Prize at the 2017 Academy Exhibition Encouragement Prize Present: Nippon Art Institute Aichi Prefectural Art proven Mari Kawamoto at the University Associate Professor Mari Kawamoto "fragrance" friendly colors and reliable technology is now attention of writers that has gained popularity in many parts of the solo and Art Fair. The screen composition is reminiscent of a Kyoto painting platform in which Japanese mediro and sparrows are placed in Taisan Boku, and produces works of high quality.
[Makoto Kawamoto profile] Born in Aichi Prefecture in 1990. First choice in spring of spring 2013, first choice in hospital, graduated from Aichi Prefectural University of Art in Japanese Painting, graduated. Kasahara Award 2016 Graduated from the same university graduate course, copied from university. 2016 Inten Award-Tenshin Memorial Ibaraki Award current: Japanese art Institute Institute friend, Aichi Prefectural University of Fine Arts and Music part-time lecturer Takashi Yamaguchi "summer how" the author draws a landscape of Europe, has gained popularity. The published work is Hohenzoller Castle in Germany. A Gothic spire is floating in the sky looking up as a silhouette. It is a work with a sense of weight, using gold leaf as a matiere.
[Akira Yamaguchi profile] Born in Aichi Prefecture in 1982. Graduated from Aichi Prefectural University of Art and Design majoring in Japanese painting in 2006. The first prize in the spring of the Academy of Spring in 2006, the first prize in the Academy of Contemporary Art. Currently: Japanese Art Academy Tomoe Seibu Ikebukuro Address: 171-8569 Toshima Ward, Tokyo Minami Ikebukuro 1-28-1 Phone number: 03-3981-0111 (Large Representative) Operating hours: 10:00 to 21:00 * Sun, holidays are 20:00 (fixed holidays) Home page: https: / / www.sogo-seibu.jp/ikebukuro/
---