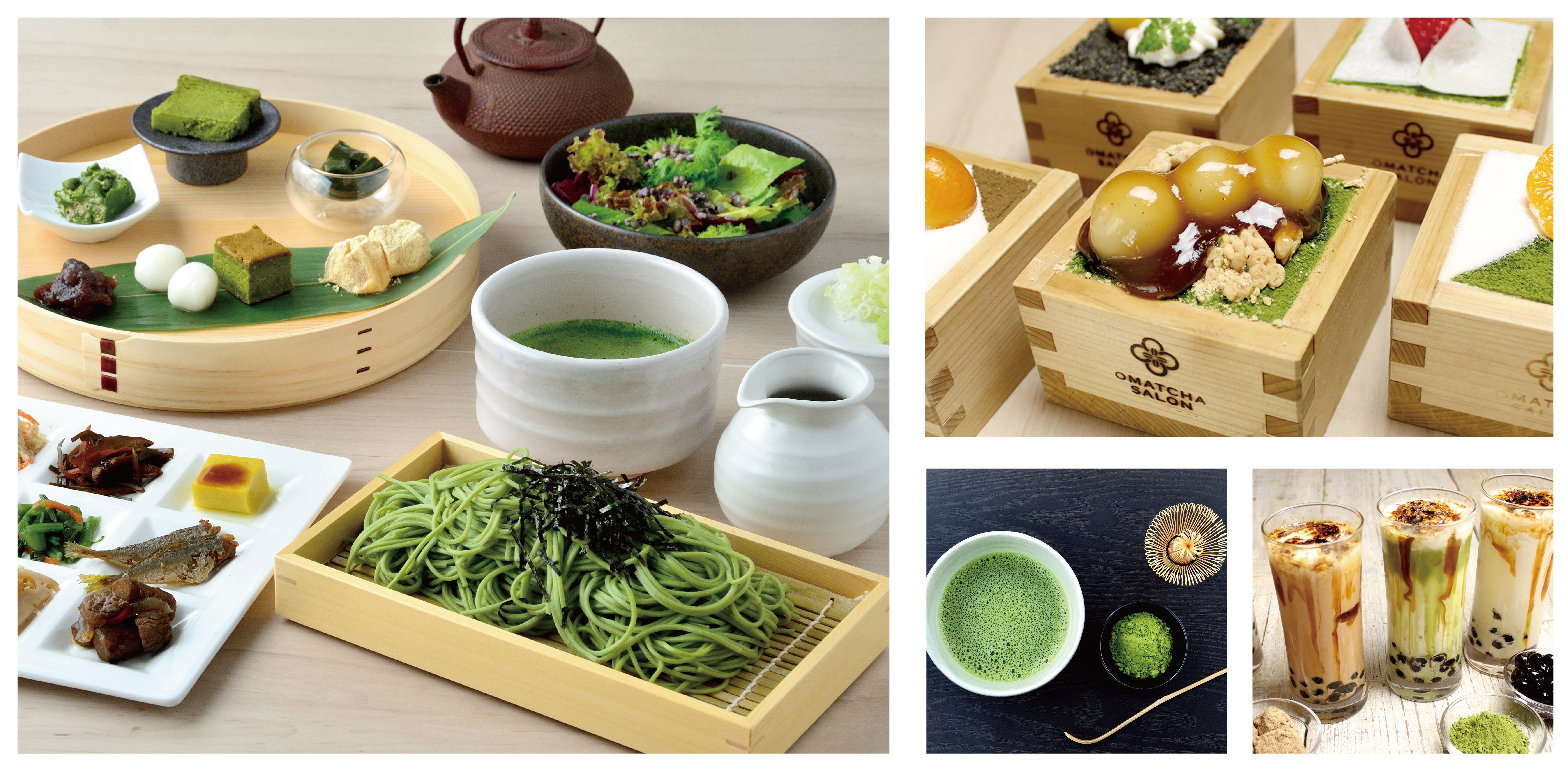 Founded in the first year of Bunkyu, using matcha tea from Kyoto Uji's well-established tea restaurant "Kitagawa Hanbei store"
Ikebukuro PARCO is based on the concept of "attractive", "offer", "eat" and "design from a space to a dish" of Matcha, which is one of Japan's proud traditions, and was founded in the beginning of the Bunyu first year, Kyoto Uji's long-established tea Uji Matcha specialty store "OMATCHA SALON Ikebukuro PARCO" using Uji matcha tea which has been handed down the wholesale store "Kitagawa Hanbeiman Store" will open on the 20th floor of the main restaurant floor on Thursday, June 20.
---
---
■ In addition to "Uji Matcha Soba Seiro" where three new works also appear, Ikebukuro store limited sweets!
The specialty of Uji Matcha Soba is 14 kinds in all. The new work to be unveiled with the opening is a collaboration between curry and Uji Matcha Soba that everyone loves! You can also enjoy stone-baked curry risotto with a Japanese-style soup stock in the bowl "Cheese curry with custard" and vegetables and cereals that are considered to have high detoxification effect and nutritive value, and the appearance is vivid. "The hot soba egg and thick cream sauce and fragrant bacon are excellent in compatibility" Thick of bacon sliced carbonara "will appear.
The most popular sweets menu used all five types, including "Mitarashi dumpling and Uji green tea raw tiramisu" and "Ichigo Daikoku raw tiramisu", using green tea and mascarpone from Kitagawa Hanbei store as well as raw tapioca. Full lineup including drink menu. Ikebukuro PARCO store-limited menu "burned brown sugar shaved ice" (photograph left) is also available.
Furthermore, in the wagon "CHA-SHITSU" with a tea kettle placed in front of the entrance of the store, you can see how the selected green tea is turned on.
[Store details]
■ Store name: OMATCHA SALON Ikebukuro PARCO (Omashcha salon Ikebukuroparuko)
Location: Ikebukuro PARCO Main Building 8F
■ Phone number: 03-5927-1133
■ The number of seats: 43 seats
■ Price range: Lunch / dinner 780 yen …
■ Open hours: 11: 00-23: 00 (LO food 22:00 / drink 22:30)
---