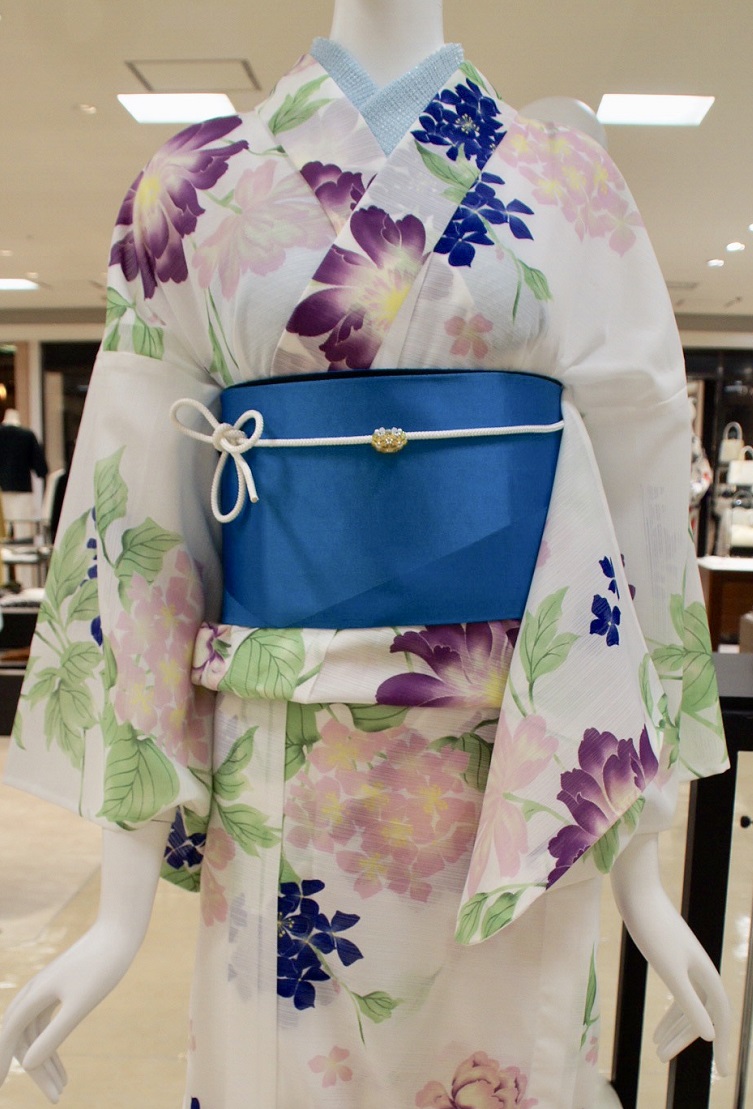 Tobu Department Store Ikebukuro Main Store 1st floor, 4th floor
At the end of April, the Tobu Department Store Ikebukuro Main Store, on the 4th floor , launched Yukata at the end of April. We have developed about 500 yukatas, accessories such as bands, clogs and hair accessories. We will continue to increase the number of products in the suburbs of Tokyo as there will be more fireworks festivals and festivals starting in July.
How to weave A refreshing sense of transparency in cotton candy and cotton red plum blossoms!
■ Weave is excellent at weave with sense of cotton candy . Price range 32,400 yen ~ 41,040 yen (tax-included) ■ It is characteristic that we weave in cotton red plum lattice form, and it is comfortable to wear off. Price range 32,400 yen ~ 37,800 yen (tax included)
Size expansion Expand the number of expansions of S size and tall size by about 1.5 times!
Available in S size approx. 15 type and tall size approx. 20 type . (As of June 20) The expansion of the S-size has made it possible to propose products not only for short customers, but also for primary school and junior high school students in the growth period, which had previously been difficult to purchase in our store. In addition, the expansion of tall size has increased the number of products for tall customers.
Accessories Development You can enjoy yukata fashion!
In recent years, customers who enjoy coordination in a kimono style, such as putting on a semi-collar on a yukata or putting on a obi strap or obi ornament, are increasing.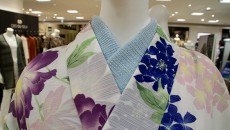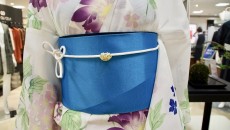 ★ Bonus special offer ★ One dressing ticket service that can be used from the time of purchase to the end of September. You can use it for your favorite day such as fireworks display and festivals!
---