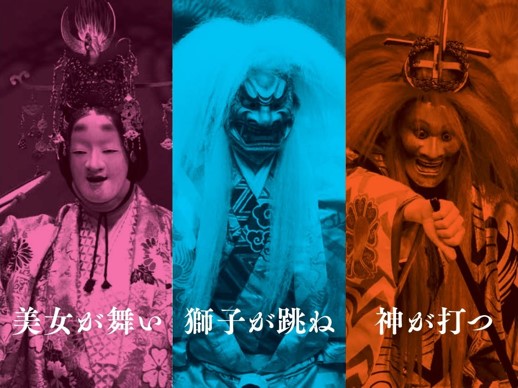 [East Asian Cultural City 2019 Toshima Festival / Entertainment Division Special Project]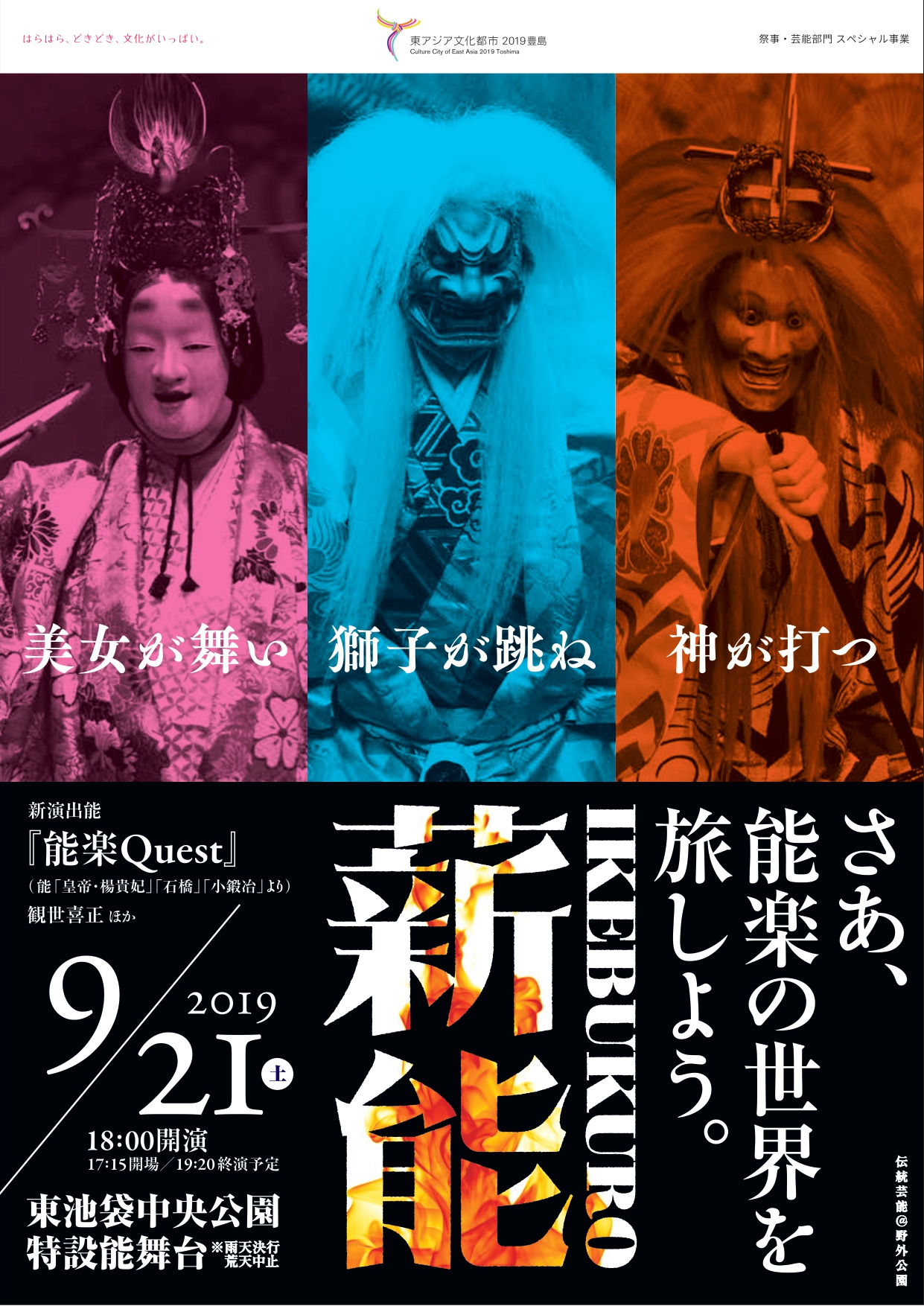 As a host city of East Asia cultural city in 2019, Toshima Ward conducts various cultural projects throughout the city. From 18:00 on September 21 (Saturday), we will hold a festival / entertainment department special business in the Higashi Ikebukuro Chuo Park. Performs a new directing Noh "Quest Noku" which has been tailored to the attractions in a variety of omnibus manners by Kansei Ryukaku Kokura and Kisei Kansei. If you feel that traditional arts are "high hurdle" or "I want to see it but it's difficult, …", it is a content that you would like to see. In addition, we introduced the "No-Sap" system where you can see the commentary of the performance in line with the performance. Anyone can use it with your smartphone and tablet. In addition to Japanese, English, Chinese and Korean are also supported, and it is a performance where you can enjoy Noh music to foreigners as well as Noh music fans.
---
---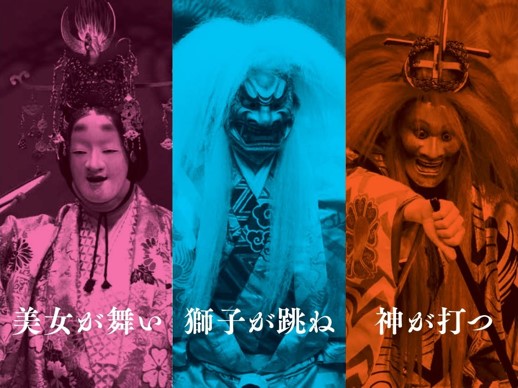 -Kimase Yoshimasa (Noh Kan Kan Kan Shi Shi Method) Message In "IKEBUKURO Denno", we aim to have a performance called "Noh / Quest" to let more people know about the fun of classical culture. A classic of Noh's classic, featuring an omnibus Noh at a time in Singapore and "Re: Quest" performed last year at Kagurasaka no Yarai Nohgakudo, with the motif of Xi'an (old Chang'an) as an East Asian cultural city. , "Matsumushi" "Small blacksmith" "Emperor" "」 "" Ishibashi "and so on scattered all over the place, tailored to the new work Noh continued to highlight in the omnibus format. Performance information September 21 (Saturday) IKEBUKURO Denno [Date / time] September 21 2019 (Saturday) 18 o'clock Opening [Venue] Higashi-Ikebukuro Chuo Park Special Noh Stage (3-1-6, Higashi-Ikebukuro, Toshima Ward) ※ Rainy weather, stormy weather Canceled [Admission fee] 2,000 yen (block designation, free seat with reference number) [Contents] New director Noh "Nori Quest" (from Noh "Emperor Tatsumi Takagi" "Ishibashi" "Small Blacksmith") [Actor] Kansei Yoshimasa, Mori Tsuneyoshi, Nomura Akirato, etc. [Ticket Release Date] July 20 (Sat) 10-Ticket Release [Ticket Handling] Toshima Ticket Center ※ Telephone from 10 to 17 o'clock / Window from 10 to 19 o'clock (Closed) [Online] https://www.toshima-mirai.or.jp/ [Phone] 03-5391-0516 [Window] 4-5-2 Higashi-Ikebukuro Toshima Ward Rise Arena Building 3F (Tokyo Metro Yurakucho Line) "Higashi-Ikebukuro Station" directly connected to Exits 6 and 7), Ticket Pia, Tokyo Art Festival Ticket Center, Tokyo Art Theater Box Office Handling. ※ The handling start date is different. [Organizer] Agency for Cultural Affairs / Independent Administrative Agency Japan Art and Culture Promotion Organization / Toshima Ward / Public Interest Foundation Toshima Future Culture Foundation / East Asian Cultural City 2019 Toshima Executive Committee / Tokyo Art Festival Executive Committee

[Inquiries about Performances] Toshima Foundation for Future Culture Foundation Tel: 03-3590-7118 FAX: 03-3984-0865
"East Asian cultural city" With the agreement of the Japan, China, and Korea Ministerial Meetings, we select a city that aims to be developed by cultural arts in Japan, China, and Korea, and in that city, we will select contemporary cities And traditional cultures, and various cultural and artistic events related to a variety of life cultures. In this way, we aim to promote the formation of mutual understanding and solidarity within East Asia, and to strengthen the ability to disseminate the diverse cultures of East Asia.