◆ Date: August 28 (Wednesday)-September 5 (Thursday) ◆ Venue: 7th floor = Event venue ◆ Opening hours: 10:00 am-9:00 pm ◆ Admission fee: Adults / 700 yen, University / High School Students / 500 yen * Free for junior high school students and younger
Introducing about 150 items from top quilter patchwork quilts to unique embroidery and race artists. Of particular note is the exhibition of "My Life – Meg" from Momoki Miura's quilt collection "Bouquet du temps". After appreciating the work, experience needlework at the workshop. You will enjoy "Needlework" with content that suits the level from beginner to intermediate level.
Quilts Quilts   A popular quilter quilt
The main work of this exhibition, "Patchwork Quilt", will feature a "Monde" theme by 30 top quilters active on the front lines. <Exhibitors> Yuriko Arioka, Yoko Ueda, Emiko, Toda, Robe, Kayo Enza, Eiko Okano, Yoko Okamoto, Yoshiko Katagiri, Misako Kamogawa, Noriko Kito, Shizuko Kurobane, Keiko Kado, Sanae Kono, Suzuko Kozeki, Yasuko Saito, Tomoko Saito, Michiko Sonobe, Noriko Tada, Kayoko Tonegawa, Nakazawa Felisa, Fumiko Nakayama, Tomoko Hayashi, Maeda Meg, Noriko Sakurai, Yoneko Maruya, Momoko Miura, Keiko Miyauchi, Machiko Miyatani, Mieko Fukayama, Sachiko Sasawa (Alphabetical order) [Example]
---
---
■ Kilt Japan Contest 2018 Winning Works The works that won the top prize at the 2nd Quilt Japan Contest, a quilt magazine "Quilt Japan" contest, will be displayed.
■ Special Exhibit: Celebration for the New Era Introducing traditional lucky charms created by various needlework at the beginning of a new era.
Stitch embroidery & race race   A colorful world of needlework  
A world of unique works by popular embroidery and race artists. [Embroidery] Kozue Yazawa, iron happa, China Chimoto Matsumoto, Misaki Nagayoshi
[Race] Midori Miwaura, Tralalala. Yuki Osaka
Tradition needlework to play
[Needlework rooted in life / Sashiko / Kogin-sashi] sachikogin, YUKO, Tomoko Ueki, Kumiko Kamada, Kumiko Yoshida Introducing a world of traditional techniques arranged in a contemporary style with the works of several popular artists.
[Connector] Rika Sakaguchi Quilt Japan serial project. We will exhibit Rika Sakaguchi's works and needlework tools that restore antique quilts and bring new life to life.
Held daily workshops for beginners!
The workshop is held every day with contents by level, from beginner to intermediate. If you are new to handicrafts or children who come to the store during the summer vacation, you can feel free to participate. ■ Venue: Workshop Corner in Quilt Market ■ Date: August 28 (Wednesday) to September 5 (Thursday) ■ Participation method: Reception at the venue during the reception hours * The reception will end at 2pm on the last day [ [Example] <Everyday> ・ Animal bonbon made with wool acrane (beginner level, about 1 hour) ¥ 1,016 10:00 am to 7:00 pm (reception is closed) ・ LED Garland (beginner level ・ about 1 hour) 2,160 yen From 10:00 a.m. to 7:00 p.m. (the reception is closed) <Beginner's class> ・ Tilda Bird Ornament (approx. 1 hour) ¥ 1,620 August 28 (Wednesday) and 29 (Thursday) 10:00 a.m. to 3:00 p.m. ) ・ Sashiko coaster (approx. 1 hour 30 minutes) 918 yen Wednesday, September 4 10:00 am to 3:00 pm (registration closed) <Intermediate course> ・ Flower brooch made with felt (approx. 2 hours) ¥ 1,512 August 30 Sunday (Friday) 10:00 am-3:00 pm (Registration closed)-Knobwork plate (about 2 hours) 1,620 yen, September 2 (Monday), 3 days (Tuesday) 10:00 am to 5:00 pm (reception end) <Night Market & Present> night for the best deals!   ■ Date: August 28 (Wednesday) -September 4 (Wednesday) evening, we offer special gifts and limited items for customers who come. ★ Discount ① ★ During the exhibition period, a major (1.5m, 1 point) will be given to the first 50 people who enter the venue after 6pm. ★ Discount ② ★ During the exhibition period, limited items will be sold at all quilt market stores from 6pm to closing time.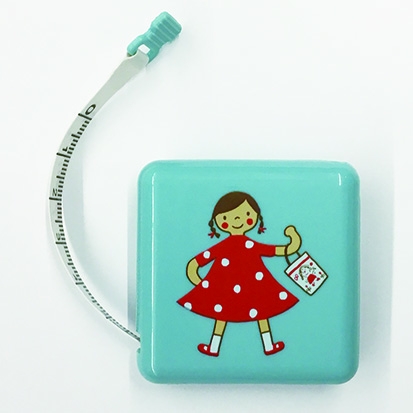 «Simultaneous» Quilt Market At the popular quilt market every time, more than 30 popular shops gathered from all over Japan. Various handicraft materials such as the quilt kit of the longed-for quilter are available. [Stores] AKEMI SHIBATA Akemi Shibata, Atelier Shimano, Atelier * Note, Wisteria, Kumiko Rui, Kumiko Minami, Quilted Silk, Quilt Studio Oui, Quilt Room Kunin Kuniko Miyamoto, Here Howanwan , Cotton Shop Hama, Cotton House ARIOKA, Furusaki Ozaki Michiko Ozaki, Thirty's Feedsack & Collectibles, Sashiko Used Cloth Creation Studio, Sakumon, December House Dyeing Store, Joan Maruya Yonago, Selfish.M, Yuko Hamada's Quilt Pot, Ducklin, Decorarre decorare, Noriko Nishimoto Cloth Art, Cloth Friends, House of Beth, Patchwork Quilt Studio Ashiya, Happy Quilt Hiromi Yokota, Bee'S Chat Seijo, FARM TOWN, BLEU CURACAO FRANCE, Poco A Poco, Miu Mint Aloha, Mix Jam by Kayo Enza, Yubinukido, Race Lantern Planning, Nippon Vogue [open] Outline] ◆ Title: 2019 My Needlework Exhibition ◆ Date: August 28 (Wednesday) to September 5 (Thursday) ◆ Venue: Seibu Ikebukuro Main Store 7F = Exhibition Hall ◆ Opening hours: 10am-9pm * September 1st (Sunday) until 8:00 pm, last day September 5th (Thursday) at 4:00 pm * Admission is 30 minutes before closing each day ◆ Admission fee: Adult / 700 yen , University / High School Students / 500 yen * Free for junior high school students and younger ◆ Total number of exhibitions: about 150 Seibu Ikebukuro head office … Address: 1-28-1 Minamiikebukuro, Toshima-ku, Tokyo 171-885 Phone number: 03-3981-0111 (Main Representative) Business hours: 10: 00-21: 00 * Sundays and holidays are -20: 00 (regular holidays) Website: https://www.sogo-seibu.jp/ikebukuro/ Facebook: https: // www.facebook.com/seibuikebukuro.official Twitter: https://twitter.com/seibu_ike LINE: @ seibu-ikebukuro
---