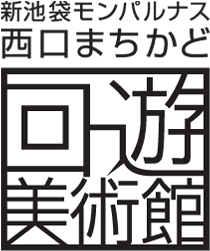 A walk through the city connecting the arts
-11th annual "new Ikebukuro Montparnasse West machi-KADO migration Museum" exhibition-
From the 5/19 6/1 will be held new Ikebukuro Montparnasse West machi-KADO migration Museum.
Art events, meet a fresh surprise and welcome visitors in the landscape across town to one Museum "where the City Museum is the familiar concept is different from the usual two weeks. More than 60 venues dotted around the station, Department stores, shopping, residential, theaters, schools, parks, such as 'Community'.
Last year was the artist group C-DEPOT produced by "Ikebukuro art Gaza ring." Artists this year are chosen by the public, "PLAY" theme at each venue near Ikebukuro station exhibitions and performances to show off. Particular attention is the "PLAY×KOKESHI". "Kokeshi"dolls of Miyagi Prefecture was the reconstruction the art works appeared. 13-metre giant balloon Kokeshi "Hanako" comes to the Tokyo Art Theatre, as well in the shop of the Miyagi Prefecture Miyagi Furusato Plaza (1-2-2 Higashi-Ikebukuro-bag) do Kokeshi art charity sale as well as.
The Gallery district, is Kaname-Cho, shiinamachi, mejiro, had plans of their own in each area, such as the map production, more suggests a fascinating excursion into the city.
♦ exhibition period
5/19/2016 (Thu) ~ 6/1 (Wed)
---
♦ Exhibition event
Play×Kokeshi "kokeshi art collection '
8 inch wood Kokeshi is art!
Iino Yumi, Inada Takashi Inoue on Keiko Uchida with Oishi hemp Mao kanemaru Haruka Kanamaru, children Kanayama Hiroki kaneoya Atsushi spicy Yu of Kikuchi Akira students Kitajima Isamu, kuroishi Chie child Konishi Makiko Kobayashi momoyo Komatsu SAE fruit Phil y. Quaternary Sakurai result praying child Sugiyama Jig juliaM shiratani Takuma to Kawasaki Ryo Daisuke spur good will papers submitted Asuka submitted Mt. Gen toyosawa MISA Nakajima ayami nagatomi Yuka child Hamada 1000 spring hikaritakeuci BlockingWood hoshikawa Asuka moat from Daisuke, Ltd., Matsushita Dai Ichi Morita eyes Yazawa Hideki yasuoka nitrous Orchid Hatta mountain fields and Riyo other
Re: 5/19 (Thursday)-6/1 (Wednesday)
11:00 – 21:00 (WACCA Ikebukuro) 11:00 – 20:00 (Miyagi folk with Plaza).
Location: WACCA Ikebukuro / Miyagi Furusato Plaza
* Art charity sales and the sales will be donated to reconstruction all costs except. * This more Miyagi poppy seeds of Kokeshi dolls painting workshops, inviting craftsman. Held 5 / 29 (Sunday). For more information from the official site is www.c-depot.org/artgathering/
WACCA-Ikebukuro Toshima-Ku, Higashi-Ikebukuro 1-8-1 03 – 6907 – 2853
1-2 bags Higashi-Ikebukuro Toshima-Ku, Miyagi Furusato Plaza-2 03 – 5956 – 3511
---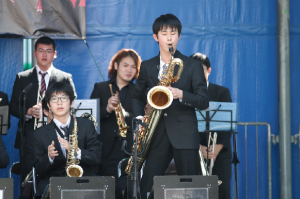 IKEBUKURO JAZZ FESTIVAL 2016
Ikebukuro West Gate Park main hall, at the corner stage Ikebukuro West exit, such as jazz, Funk, pop music and recreation.
Re: 5/21 (Saturday), 22, (Sunday) * time varies depending on venue.
Venue: Marui Ikebukuro-Nishiguchi station, Ikebukuro, Ikebukuro West Gate Park venue, from Ikebukuro Park and the Tower of grandia, Plaza Park, Tobu department store 8F rooftop sky deck Plaza, metropolitanplazaville floor free passage, lumine Ikebukuro 8F I Keres garden, rådhusplassen, Tokyo art theater, Music Studio, Forte art play shop / 10 11 venue
For more information visit HP. www.ikebukurojazz.com/
---
See here for other events. ↓
Migration Museum website:http://www.kaiyu-art.net/
Ikebukuro art Gaza ring HP:
http://www.c-Depot.org/artgathering/exhibition2016