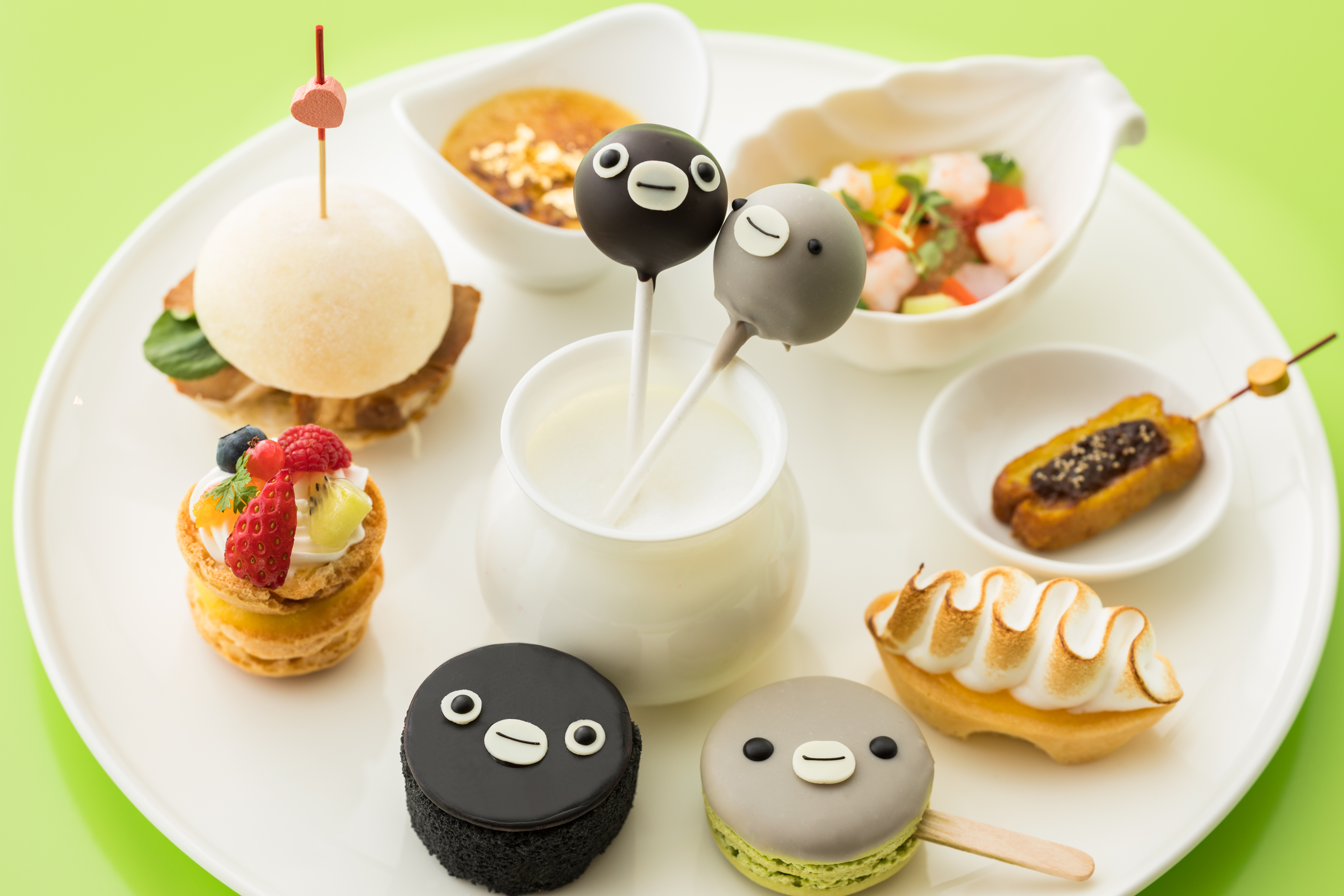 April 1 (Wed)-June 30 (Tue)
At Hotel Metropolitan (1-6-1 Nishi-Ikebukuro, Toshima-ku, General Manager Susumu Sato), "Suica's Penguin Afternoon Tea" will be held at 1F All Day Dining "Cross Dine" for 20 meals a day on weekdays only. "Suica's Penguin" sweets have been very well received for their Christmas cakes and sweets buffet. After a special project for the 35th anniversary of the opening of Hotel Metropolitan, afternoon tea will be available for a limited time. The main is "Suica's penguin plate". Suica penguin mousse served with child penguin salted caramel ice cream. For sweets, macaron of "Penguin of child" and cream roll of Hojicha of "Penguin of Suica", and cute bonbon chocolate of "Penguin of Suica" and "Penguin of child" also appeared for the first time. It will be a 35th anniversary limited menu, so please enjoy it at this opportunity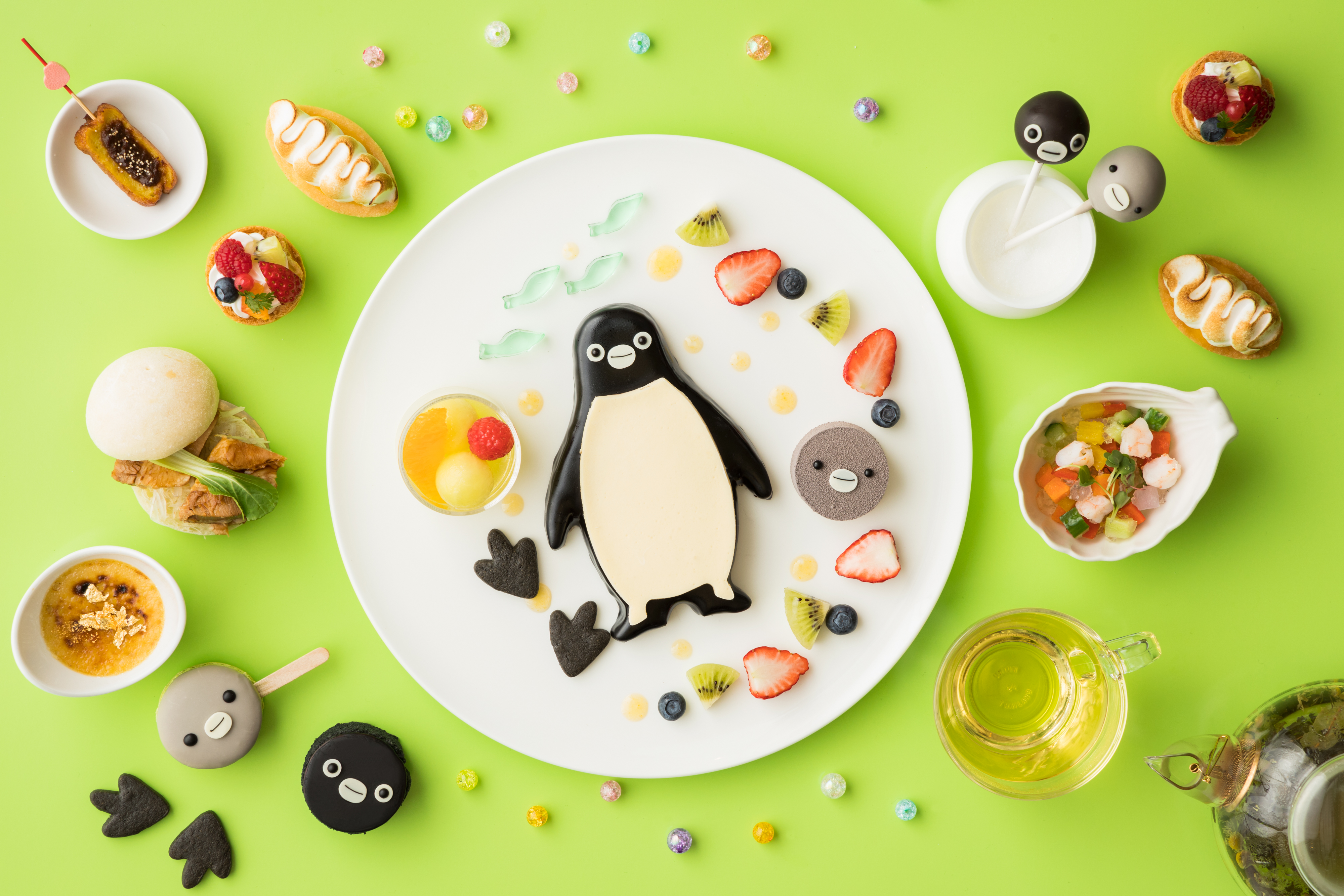 🄫CS / JR East Japan / D
[Venue] Hotel Metropolitan 1F All Day Dining "Cross Dine"
[Holding period] Weekdays from Wednesday, April 1 to Tuesday, June 30 (exclusion day 4/27, 28, 30, 5/1) ※ Reservation required until two days ago
[Hours] 2:00 p.m.-6:00 p.m.
[Fee] 4,500 yen / 5,000 yen (with sparkling wine toast)
* A service charge (10%) will be charged separately to the above tax-included rate.
---
---
【menu】
・ Main Suites Suica Penguin Plate
(Suica penguin citrus almond milk mousse, child penguin salted caramel ice, melon jelly, etc.)
・ 5 kinds of small confectionery (Suica penguin roasted tea roll cake / child penguin matcha macaron / Suica penguin & child penguin bonbon chocolate / seasonal fruit pannier, lemon pie etc.)
・ 4 types of savory (foie gras flan / colored vegetable jelly / white rolled burger / millet glue miso cheese stick etc.)
・ Drinks (Coffee / tea / herbal tea drinks are available as free flow)
[Reservation] HP 03-3980-1111 (representative)
* Cancellation charges (100%) will be charged for cancellations made on or before the day of use.
※The photograph is an image.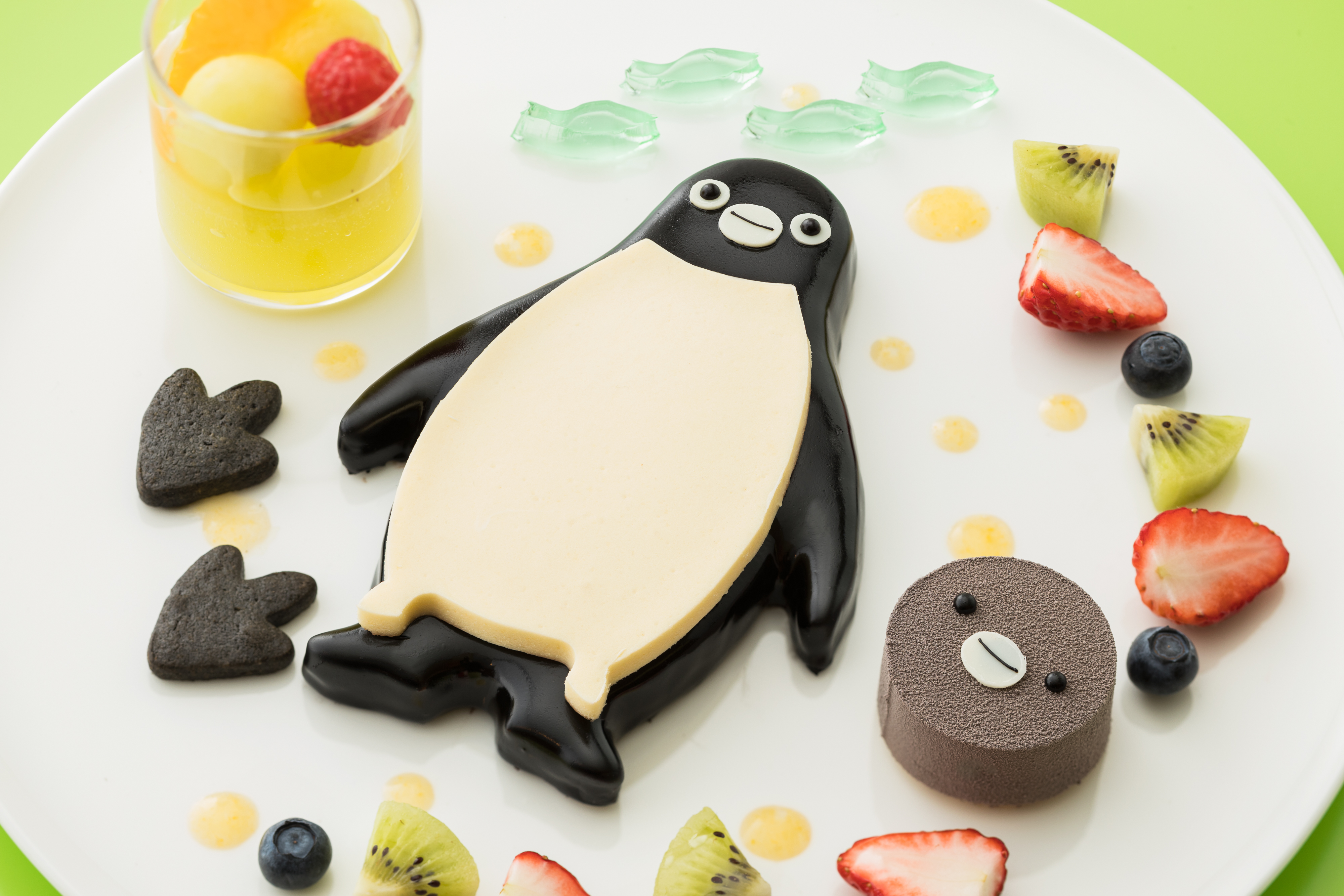 🄫CS / JR East Japan / D
Main sweets "Suica's penguin plate"
Around the Suica penguin and the gray penguin, a cool mint jelly fish and penguin footprints created a fun early summer view of the world.
Suica's penguin mousse is layered with lime and mascarpone bavarois, almond milk mousse, chocolate puff, lemon confiture, etc., so you can enjoy the refreshing citrus taste and feel the difference in texture. You. The penguin next to it is salted caramel ice cream. The fragrance of the hazelnut caramelized inside is exquisite. In addition, melon jelly is a dish that uses fragrant melon juice and seasonal fruits.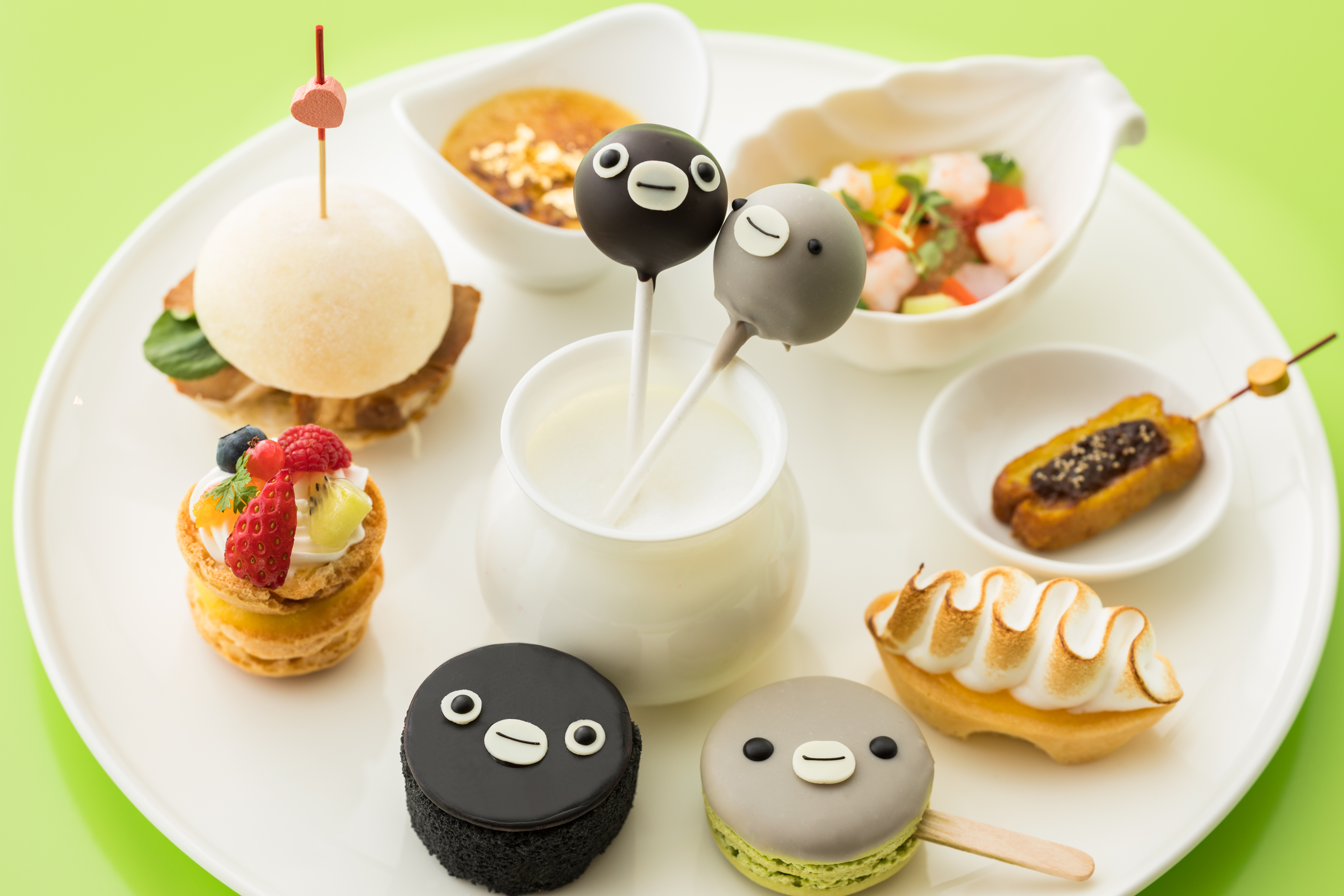 🄫CS / JR East Japan / D
Sweets: 5 types
Suica's penguin sweets first appeared in three types of "Suica's penguin roasted tea roll cake", "child penguin's matcha macaroon", "Suica's penguin & child penguin's bonbon chocolate" and hotel-made "seasonal fruit pannier", lemon "Lemon pie" with impressive acidity is available.
Savory: 4 species
We have prepared foie gras with luxurious flan, salad with colorful vegetables in a jelly style, white rolled burger burgers, and miso cheese sticks with millet.
* Depending on the weather and purchase situation, the type and menu contents may be changed without notice. Please note.
* When using the image of Suica's penguin cake, please include © CS / JR East Japan / D in the image or at the end of the sentence. Suica is a registered trademark of JR East.