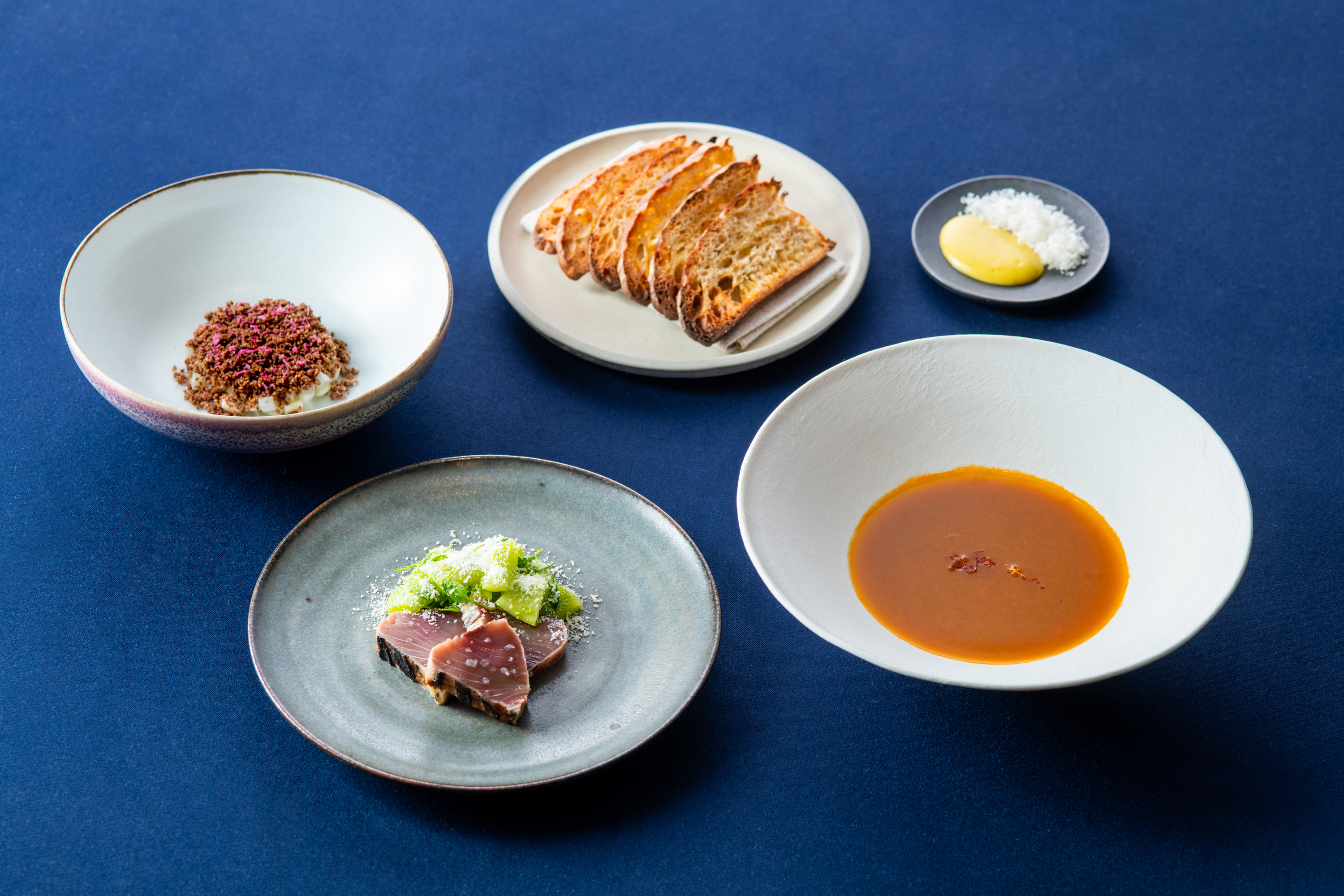 Experience the quality of the restaurant even at home by delivering the staff directly. You can enjoy a meal filled with the feelings of the shop with your loved ones.
Hwyl Co., Ltd., which operates the French restaurant abysse, launched "abysse at home" on April 9, 2020 for a limited time. abysse / Soup de Poisson, famous as a specialty when Abyss opened, is back for a limited time! We offer by delivery & takeout. Experience a special and luxurious time at home.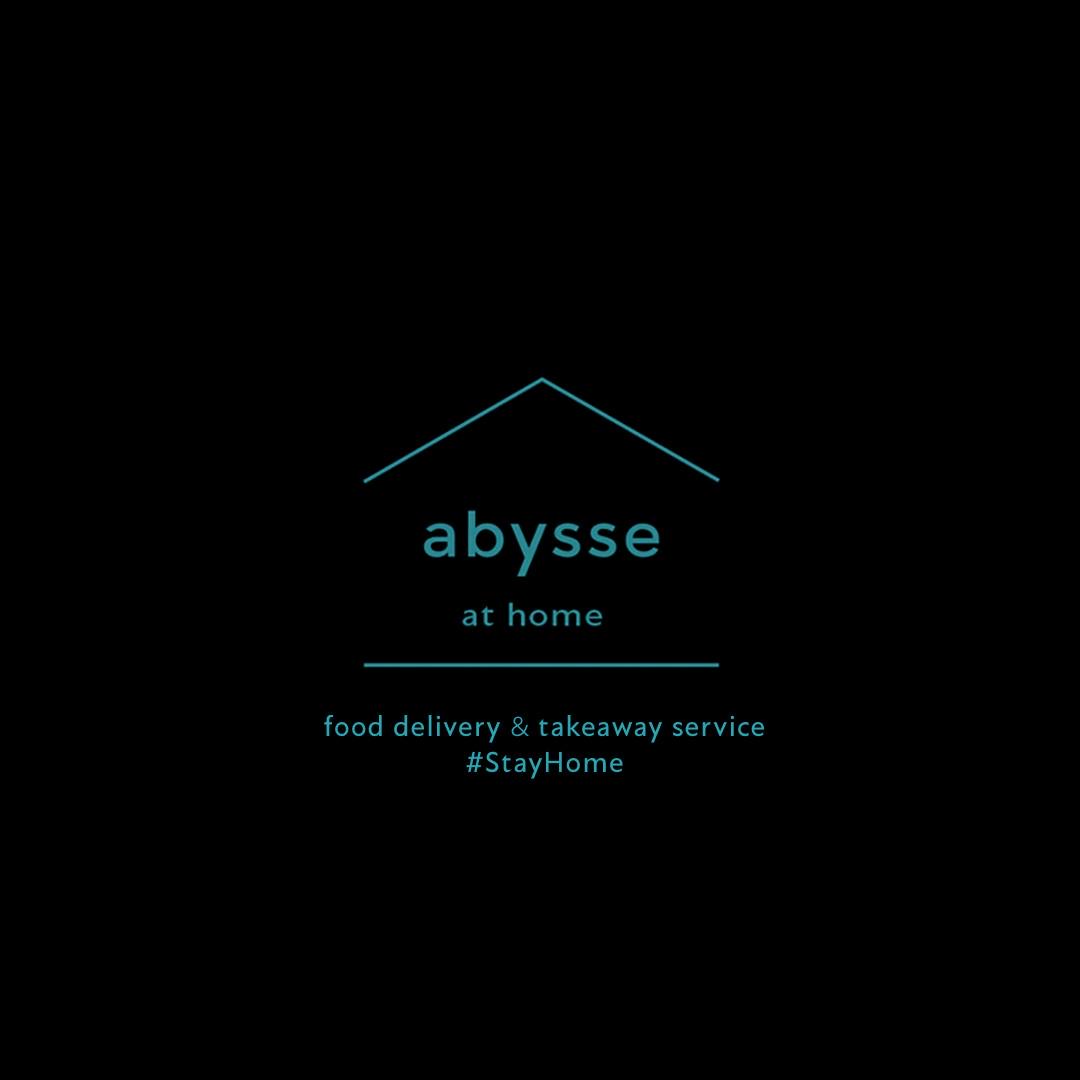 Message

Owner Chef Kotaro Meguro
"I want you to eat abysse dishes at home, and if you can create a little fun and smiles for everyone. That's why abysse at home started. Abysse at home dishes are our own. We want to bring you the same experience as the restaurant, such as safe and good food, solid food descriptions, etc. Soup de Poisson, abysse specialty We are preparing fresh dishes that can feel the season, mainly.
Product Summary

menu

Soup de Poisson set (1 serving)

5,000 yen-
---
---
[Content]
Soup de Poisson
Aioli (garlic and potato dip)
Parmesan cheese
Roasted bread
2 appetizers with seasonal seafood
Example)
・ Haruko bream and lactic acid fermented white asparagus tartar Cherry blossom scent
・ First bonito kiwi fruit salad with a savory grille only ⠀ ⠀
* The contents of the appetizer will change depending on the season.
* Soup de Poisson will be delivered in a vacuum pack.
Please warm and enjoy at home. ⠀
There is also a drink menu. Please tell us when ordering.
Please contact the store directly for other menus and the latest delivery & takeout menus. ⠀
* A separate 8% consumption tax will be charged. (Within reduced tax rate) ⠀
⠀
【business hours】
am11: 00 ~ pm20: 30 (lo pm20: 00) ⠀
Regular holiday: Wednesday
【period】
Thursday, April 9-※ Please confirm directly with store during conduct period.
⠀
[Reservation method]
We accept orders by phone or email.
tel: 03-6804-3846
mail: information@abysse.jp
* You can order by phone or e-mail even on the day.
For reservations by e-mail, we request the following.
·name
·phone number
・ Date
・ Address of delivery address (in case of delivery)
・ Product type and quantity
・ Allergy ア レ ル ギ ー
⠀
【Take-out】
* You can also visit the store and place an order directly. In that case, it may take a little time. ⠀
* Payment can be made by cash or credit card. ⠀
【delivery】
* Delivery fee will be charged ¥ 1,500- (tax included) separately.
* Available for groups of 2 or more.
* From Daikanyama Station or Ebisu Station, it will be accepted within about 30 minutes one way. (Mainly around Meguro, Minato, Shinagawa, Setagaya, Suginami, Nakano and Shinjuku, adjacent to Shibuya, Chuo, around Ginza / Tokyo Station, Chiyoda, Toshima around Ikebukuro / Mejiro, Please contact us for other surrounding areas.
* Payment is by cash only.
* If you need a receipt, please tell us in advance.
* Delivery orders on the day may take some time.
Store overview
Abyss aims to create dishes that express the unique sensibilities of unprecedented expression, focusing on the richness and richness of seafood that Japan is proud of around the world, with the best seasonal ingredients. The four distinctive seasons of Japan create a very beautiful look on the sea and forests, and bring about various changes.

I am thinking of transmitting the deep flavor of the blessings of the sea and the forest in the form of an abysse expression while snuggling up to such four seasons.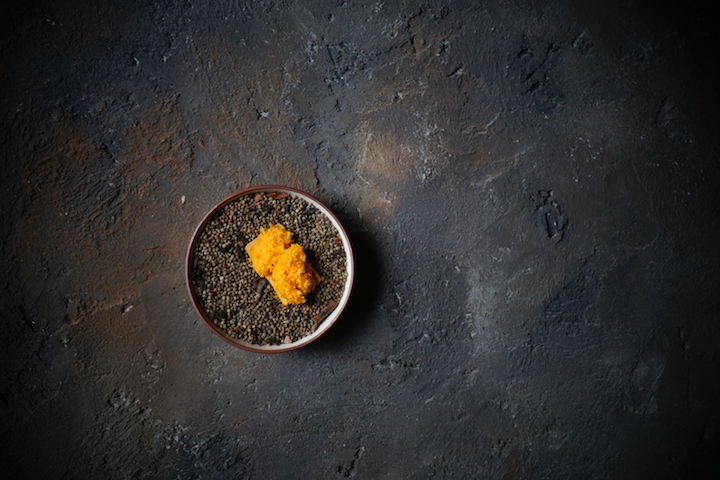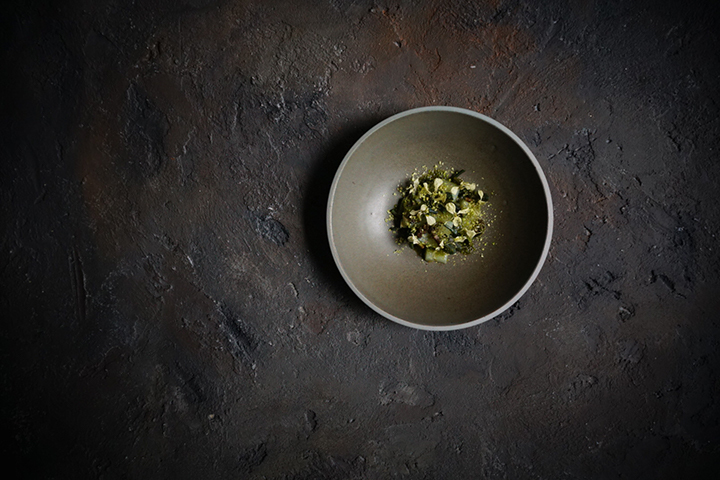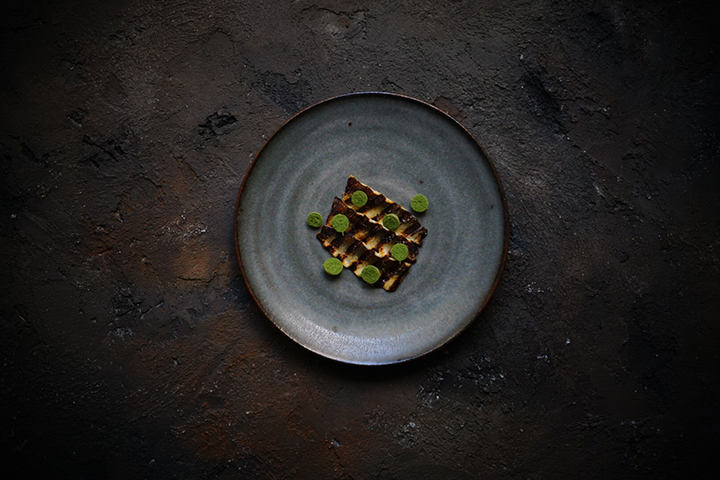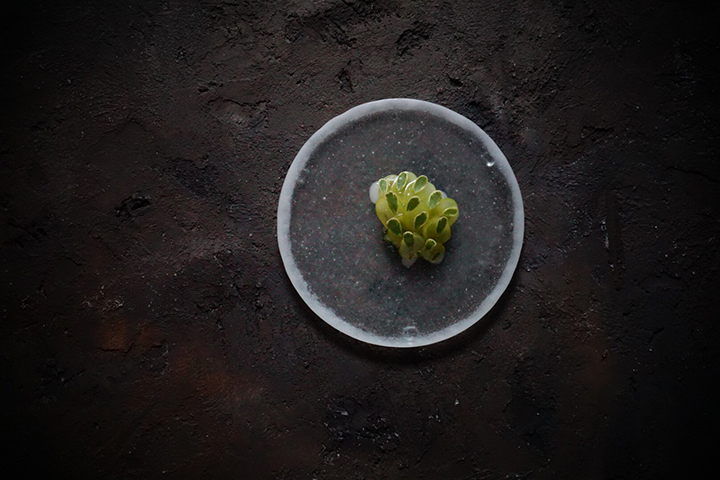 【Street address】
〒150-0021
1-30-12 ebisuhills 1f, Ebisu Nishi, Shibuya-ku, Tokyo
tel: 03-6804-3846
mail: information@abysse.jp
【business hours】
Dinner: 18: 00-20: 30 (lo)
Lunch: 12: 00-13: 00 (lo)
Regular holiday: Wednesday
* 4/2 (Thu)-Normal business is closed temporarily.
* Please check the store website for the latest information.
Website: https://abysse.jp/
Instagram: https://www.instagram.com/abysserestaurant/
Chef profile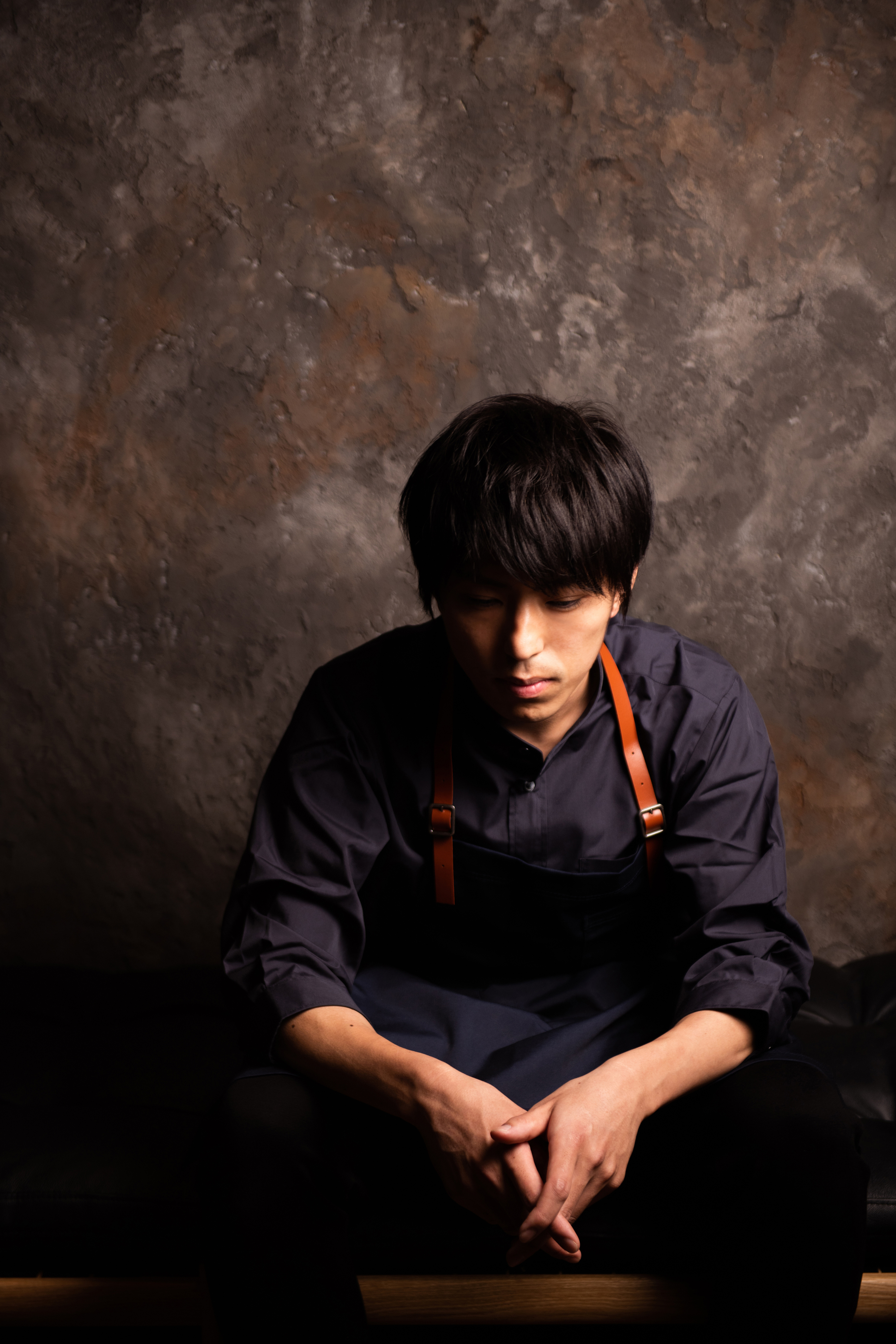 Kotaro MEGURO
1985 Born in Kanagawa Prefecture.
After graduating from the cooking school, he trained at several restaurants in Tokyo and went to France.
Worked for one year at Le Petit Nice Passedat (***).
After returning to Japan, she went through Cante Sans (***) and opened abysse in Minami-Aoyama in 2015.
2019 Relocated abysse to Daikanyama.
Received one Michelin star for five consecutive years since 2016.
Selected as Chef of Dining out Aomori in 2019.
2020 World 50 best restaurant discovery.