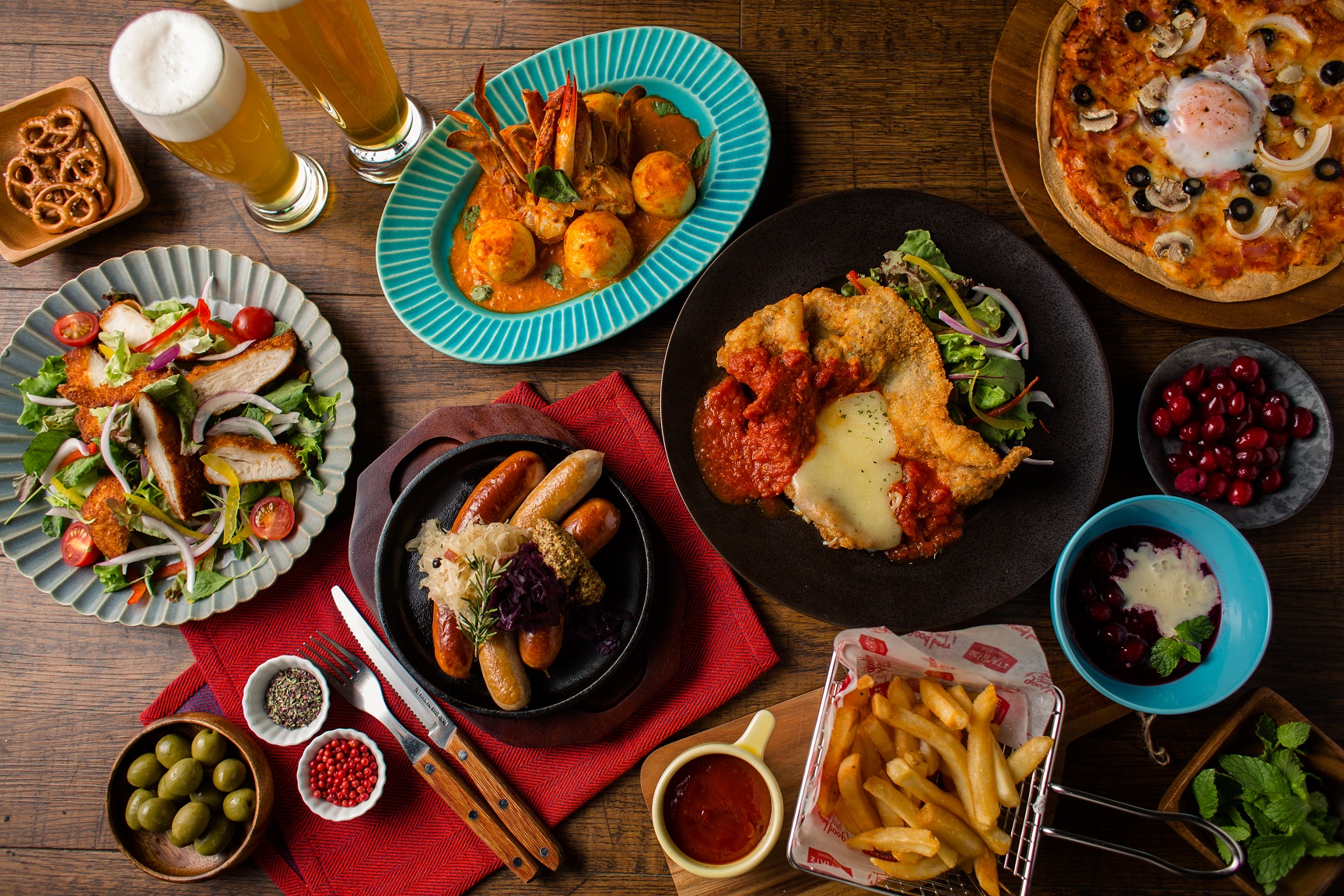 Authentic modern German food at the office or home #Schumatz at home
SCHMATZ, a modern German food and craft German beer, was closed all the time, but we have restarted the operation one after another with thorough measures to prevent the spread of infection. Will be resumed.

At the same time, we have started delivery via the online delivery service Uber Eats.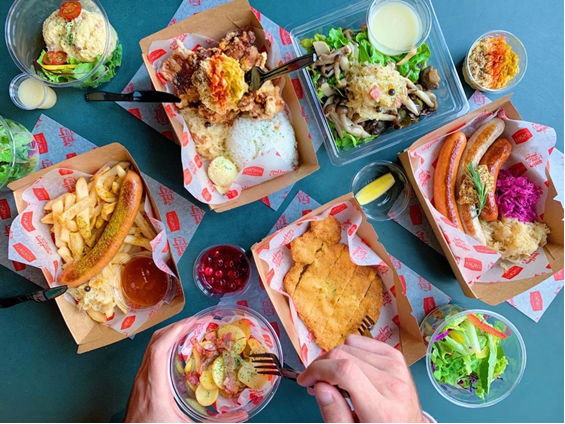 You can enjoy freshly prepared modern German dishes at your home or office.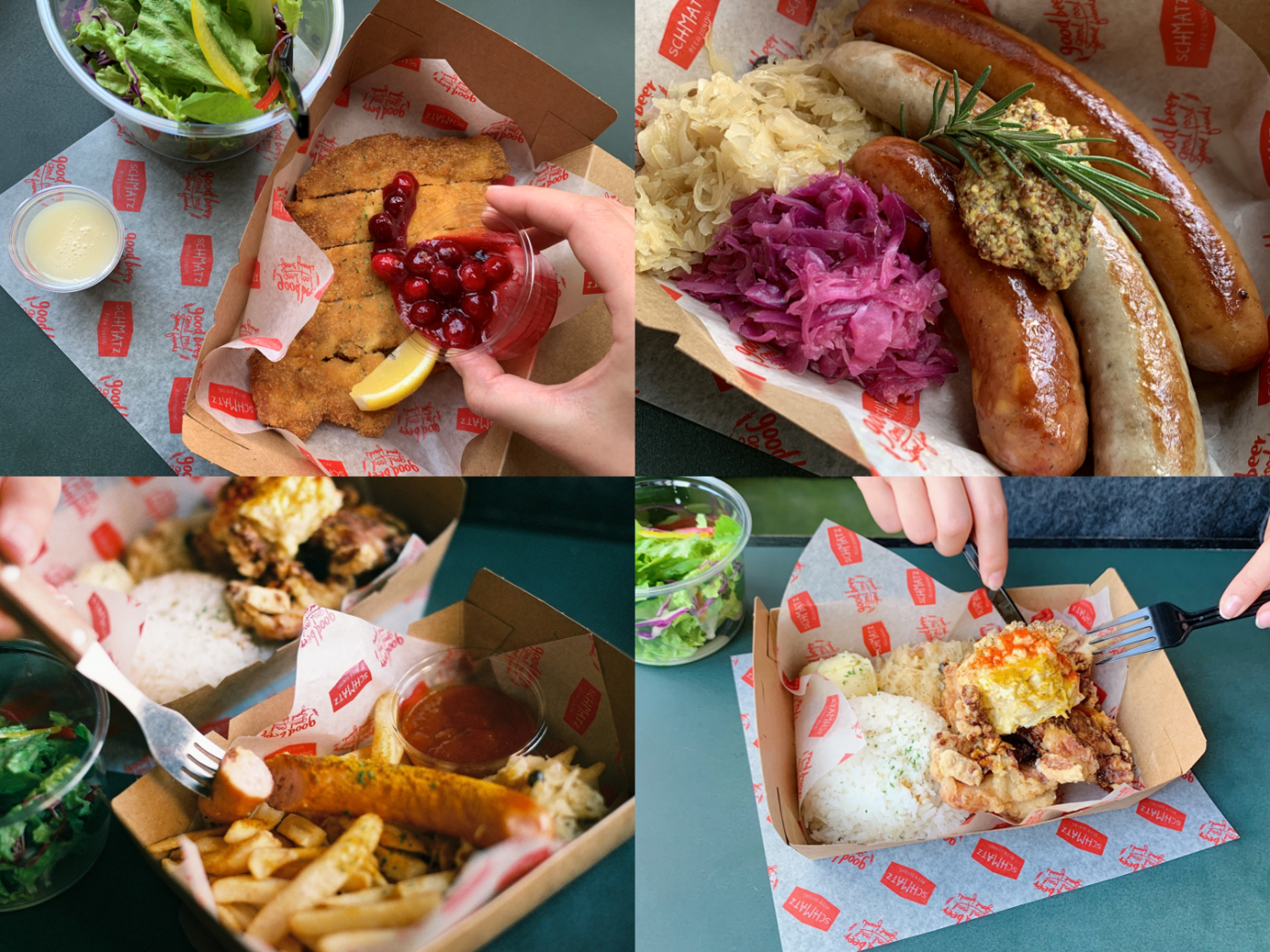 ---
---
△ Upper left in the photo: Classic Schnitzel (1,480 yen including tax)
△Upper right photo: Assorted authentic German sausages (3 types for 2,280 yen, 5 types for 3,680 yen including tax)
△ Bottom left of the photo: Berlin's specialty Curry Wurst (1,280 yen including tax, with potatoes)
△Bottom right: Fried beef chicken lunch (1,100 yen including tax, sold at some stores)
U ber E ats (Ubaitsu) sale details
Member registration to Uber Eats is required.
Delivery is possible within a radius of 3 kilometers of each store.
Since the delivery work is outsourced to Uber Eats, the delivery time of Uber Eats may have ended even during the opening hours of the Schmazz store.
The Schmatz online shop sells its proud craft beer and popular goods at the store. There is no doubt that home drinking will be upgraded! Please use it. https://schmatz.shop/ja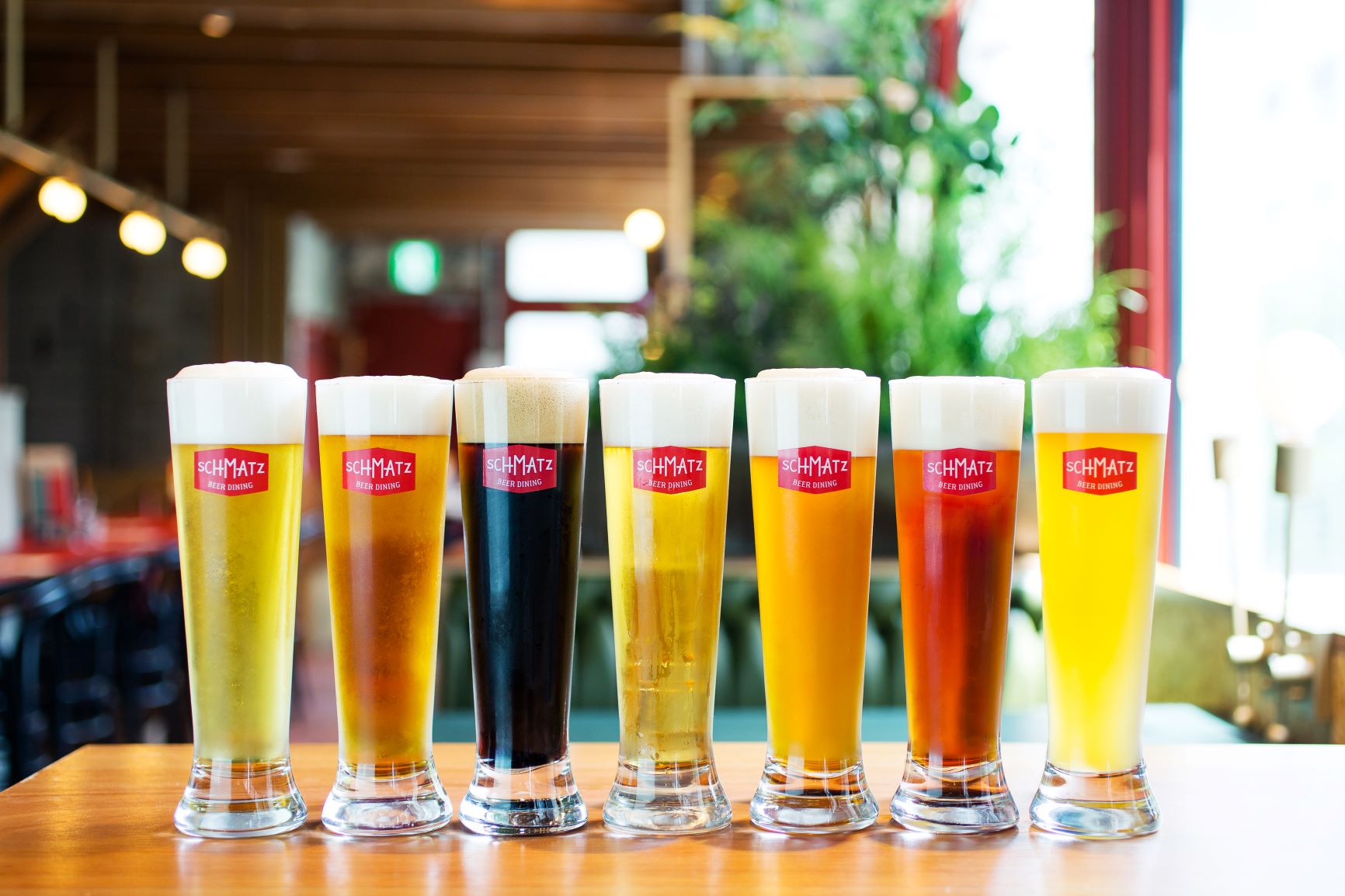 German raw material x German traditional method x dare to brew in Japan = Schmatz "Craft German beer"
Beer is fresh! The Schmatz craft beer is brewed in Japan in order to provide fresher, while sticking to the German ingredients using the authentic German method.
Except for water, it is a full-scale craft German beer that uses German malt, hops, and yeast, so please take this opportunity to experience authentic German beer.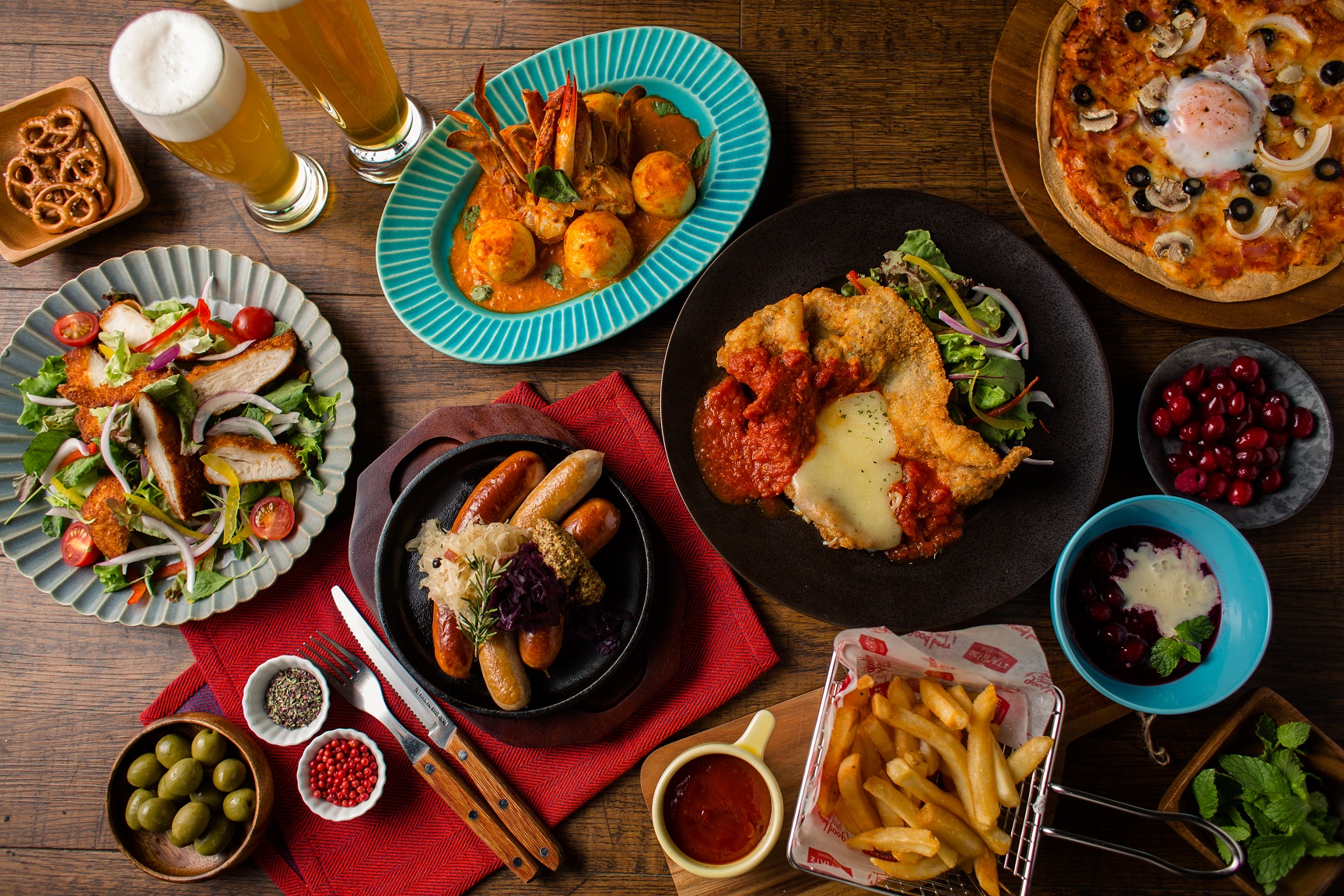 German classic × Modern German food × Japanese classic Otsumami's German style = Schumatz's food
We recommend German sausages such as cheese and garlic, and Schnitzel Parmigiana (1380 yen), which is a German pork cutlet "Schnitzel" topped with thick cheese and tomato sauce. The popular menu in the Hall of Fame is the classic snacks, "garlic cheese edamame" (500 yen) with edamame arranged in a German style, and "German tartar fried" (680 yen) with the tartar sauce kneaded with sauerkraut.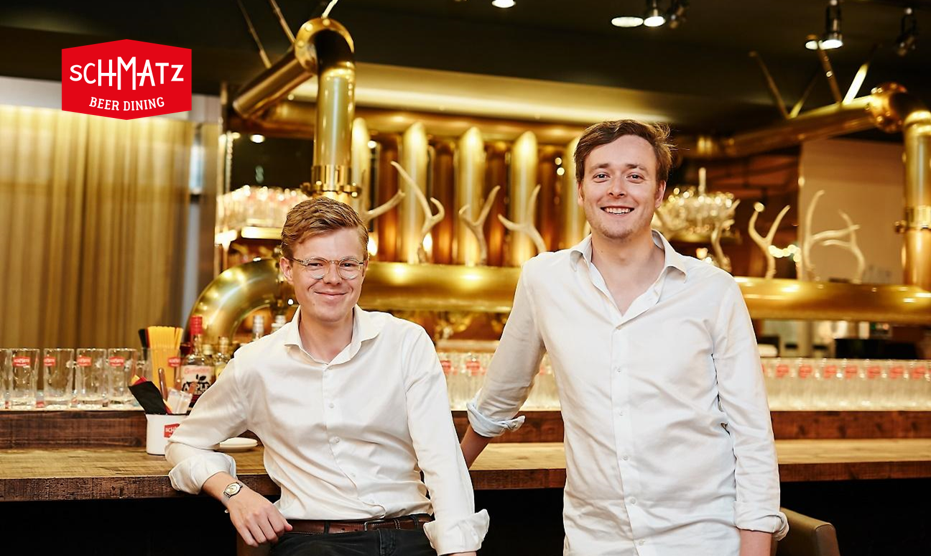 What is SCHMATZ?  
SCHMATZ is a brand that was founded by the founders Christopher Ax and Mark Rutten, who started a food truck that sells German beer and sausages. In 2015, we opened a long-awaited beer dining where you can enjoy modern German cuisine and authentic craft German beer brewed in Japan using authentic German methods and ingredients. The new concept of "modern German cuisine" has become popular with word of mouth, and we currently have 30 stores in the Tokyo metropolitan area and Nagoya.
Store development https://www.schmatz.jp/locations :
<Schumatz Beer Dining> Akasaka Store / Ark Hills Store / Kanda Store / Kawasaki Store / Kichijoji Store / Q Plaza Ikebukuro Store / Ginza Corridor Store / Gotanda Store / Shibuya Jinnan Store / Shinjuku 3-Chome Store / Musubutamachi Store / Nakameguro Store Store / Nihonbashi Takashimaya SC store / Musashikosugi store / Yurakucho store / LUMINE Ikebukuro store / Nagoya JR Central Towers store / Shonandai store / Shibuya PARCO store / Ginza Shochiku Square store / Kyobashi store "Schumatz Beer Stand'' Tokyo Dome City store / Wing Takanawa Store / Perrier Kaihin Makuhari Store / Minamimachida Granberry Park Store / Otemachi Place Store / Marui Family Mizoguchi Store / Haneda Airport Terminal 2 《Schumatz Bakery & Beer》 Shimokitazawa Store / Shinagawa Port South Store