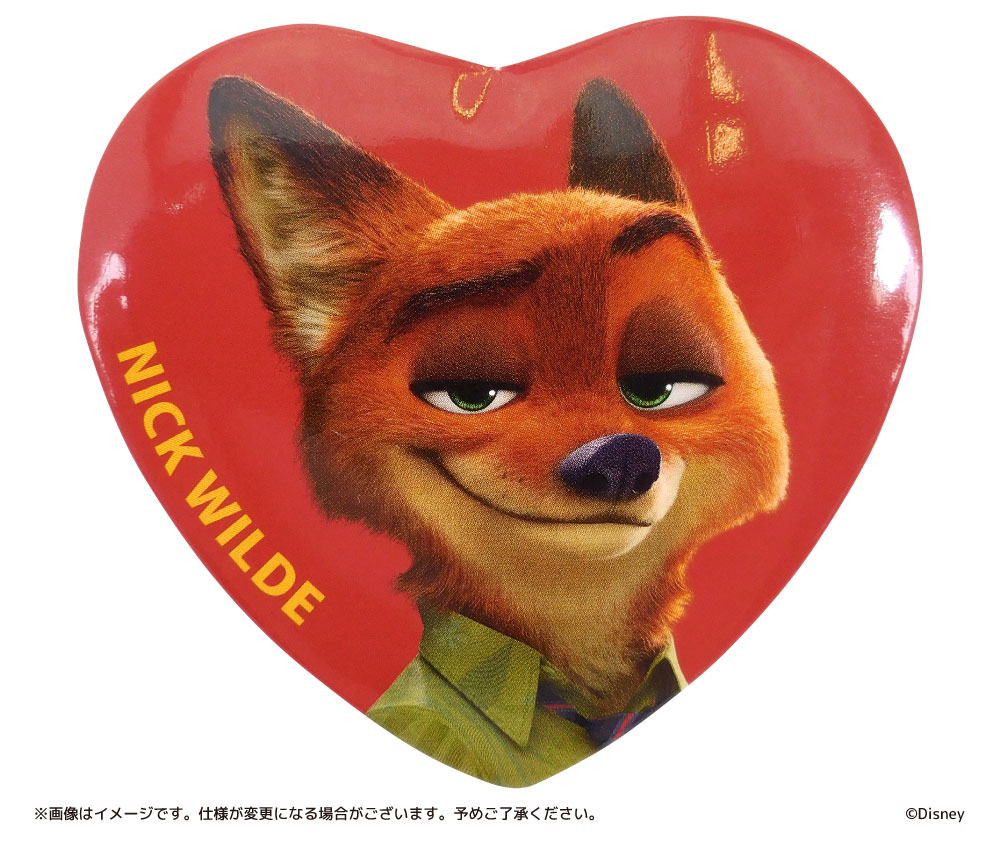 ~Nick came back with all the new products to meet everyone's expectations! !! ~
Kiddy Land Co., Ltd. will release new products of Kiddy Land's original design "Zootopia" from Saturday, June 27, 2020 at 10 locations across Disney Avenue and 19 stores at Kiddy Land, for a total of 29 stores.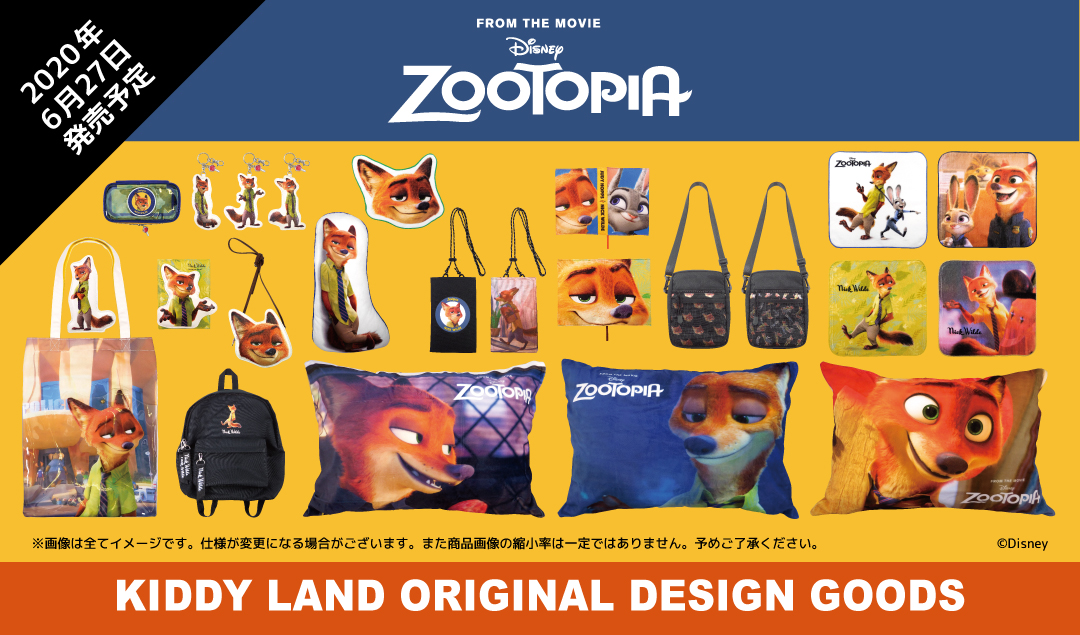 Nick's product, a good man from "Z-topia", which was sold out as soon as it was released in November of last year, is back again. All products are new products and new specifications, so it is a product that customers who like Nick who could not buy last time or customers who bought last time but who still lack Nick are happy.
Especially the die-cut cushion, which is the first appearance item, and the pillow cover with Nick's face printed on it, are likely to come out in a dream.
Unlike the last time, the purchase privilege is also a heart-shaped can badge.
■Detailed URL: https://www.kiddyland.co.jp/event/zootopia2020/
《"Zootopia" Kiddy Land original new product store》 Total 29 stores

"Disney Avenue":
Harajuku store, Osaka Umeda store, Tokyo station store, Kichijoji store, LaLaport Fujimi store, LaLaport Shonan Hiratsuka store, LaLaport EXPOCITY store, Kobe store, Piole Himeji store, Amu Plaza Oita store
"Kideyland":
Ikebukuro Sunshine City Store, Utsunomiya Store, Shinkoshigaya Store, Saitama Hanyu Store, Urawa Misono Store, Kohoku New Town Store, Futako Tamagawa Store, Kiddie Land/Snoopy Town Mini Musashikosugi Store, Numazu Store, Kamiodai Store, Otaka Store, Kyoto Shijo Kawaramachi store, Dainichi store, Sannomiya store, Takamatsu store, Hiroshima Fuchu store, Fukuoka Parco store, Kagoshima store, Honami store
Purchase privilege
---
---
Customers who purchase Disney products including "Zootopia" products at ¥1,000 or more including tax at Kiddie Land stores from June 27th (Saturday) will receive a "Zootopia" tin badge (not for sale).
※It will end as soon as it is gone.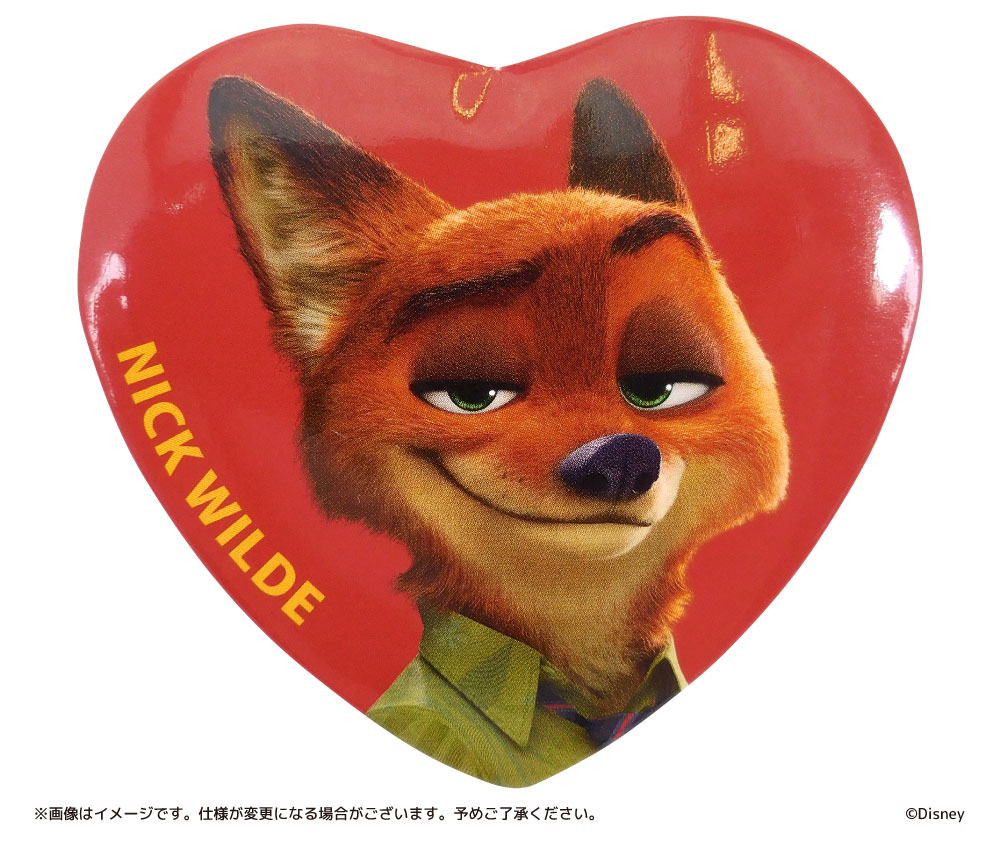 Original design products
One person in charge! !!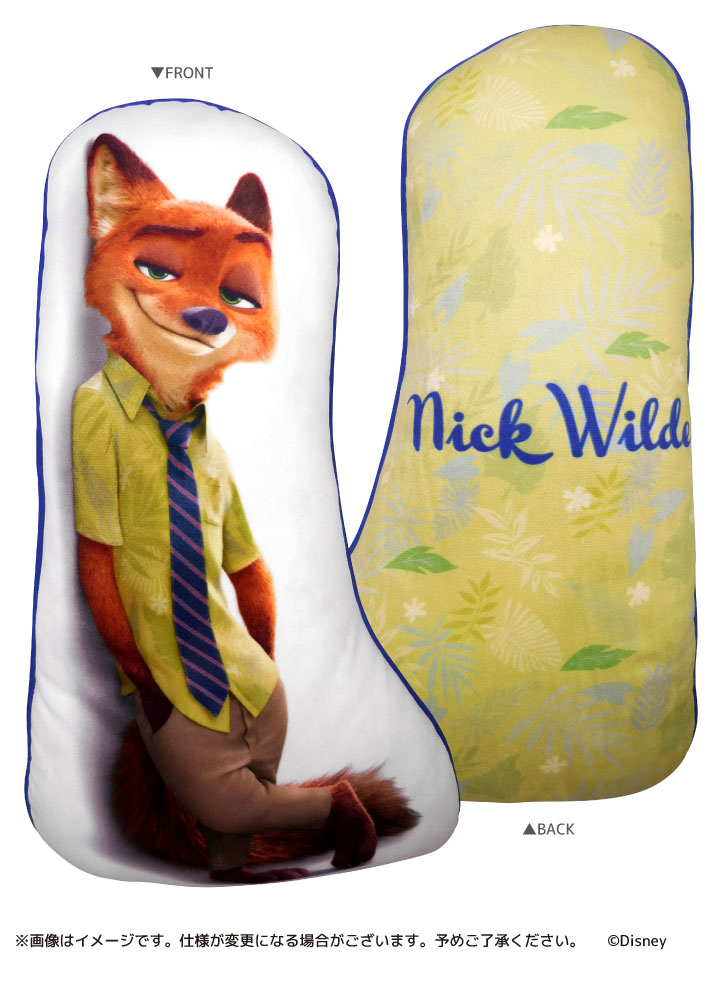 ○Die-cut cushion 2,000 yen (tax excluded)
Size: about W200 x H450mm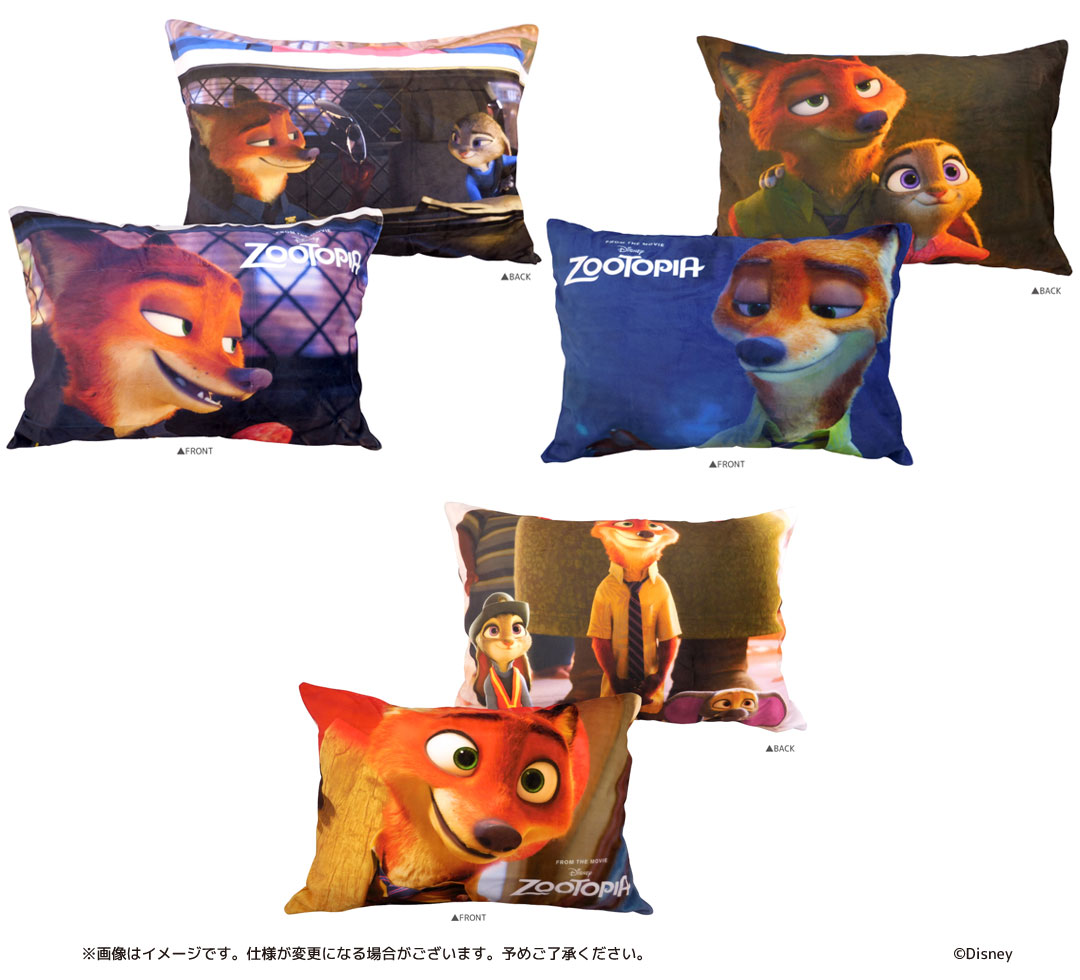 〇 3 pillow covers for each 2,000 yen (excluding tax)
Size: about W630 x H430mm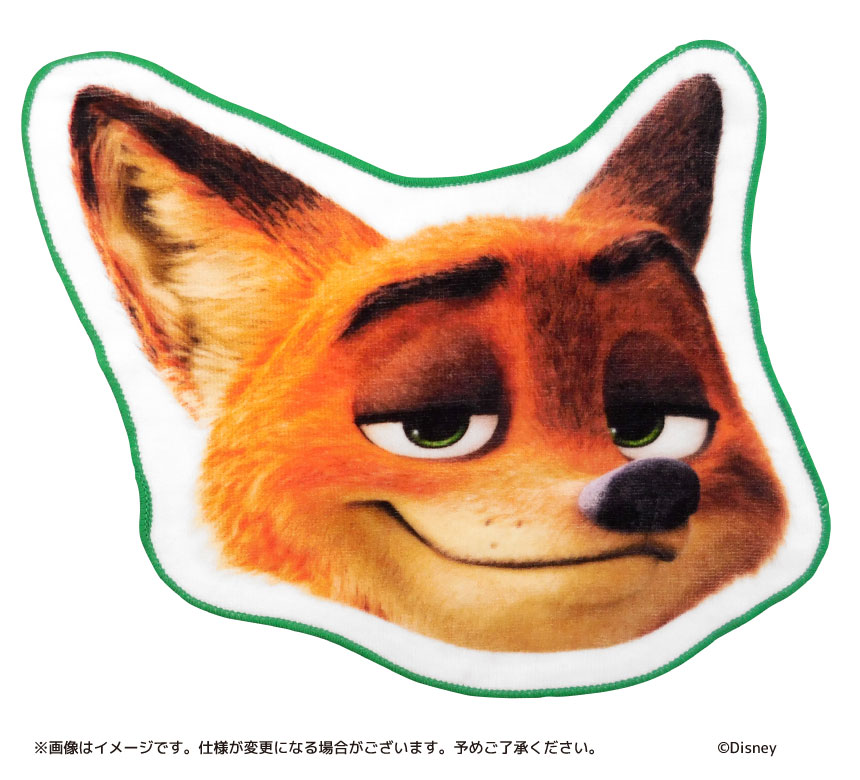 ○Die-cut towel 700 yen (excluding tax)
Size: about W238 x H230mm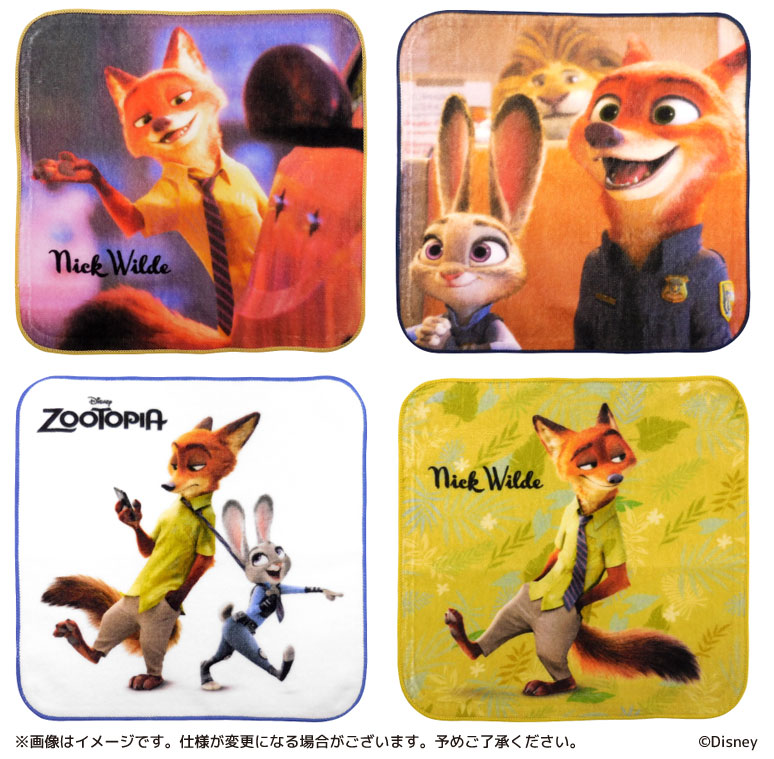 〇 4 kinds of mini towel 600 yen each (excluding tax)
Size: about W255 x H255mm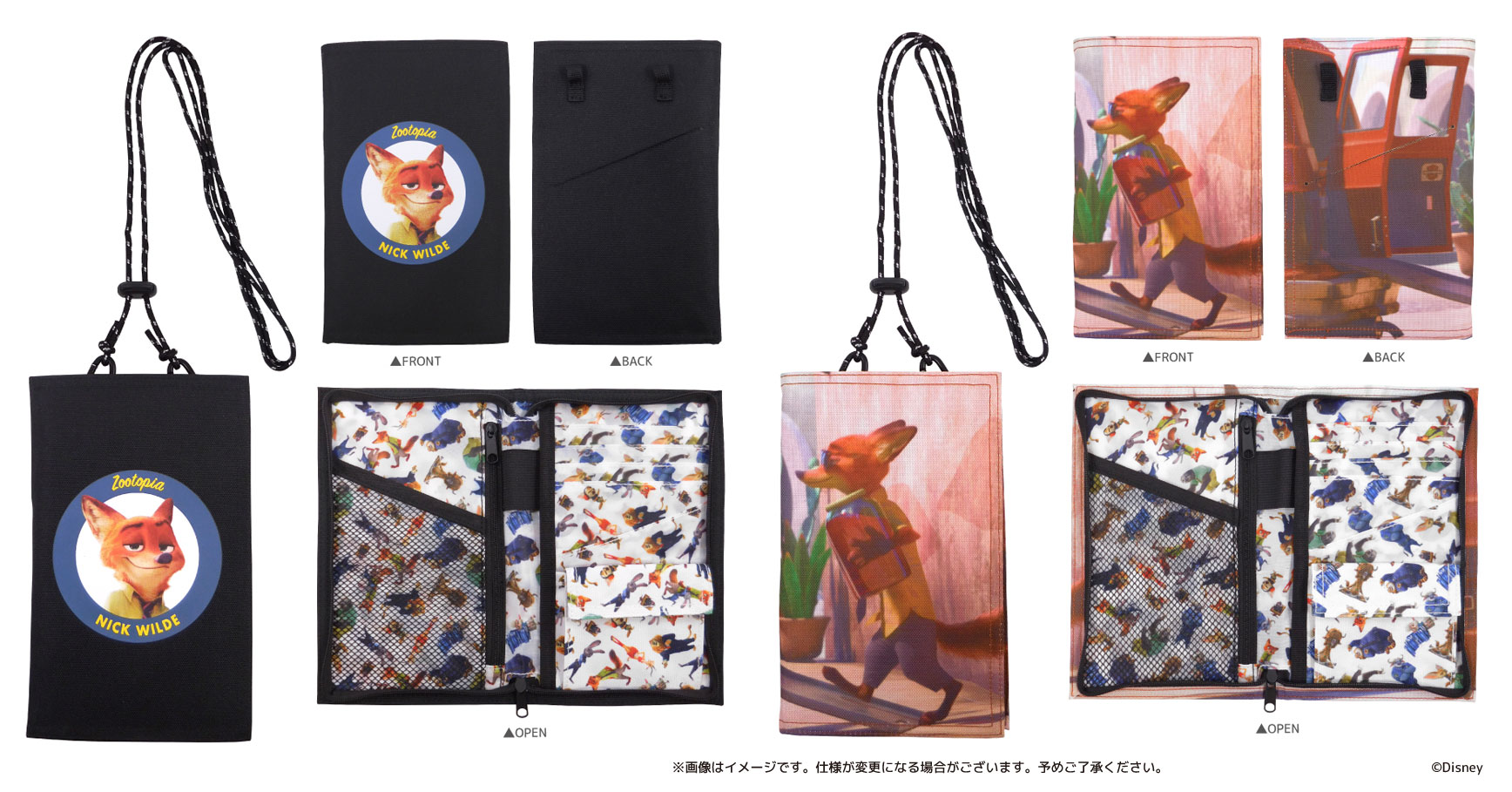 〇Two types of travel wallets 2,000 yen each (excluding tax)
Size: About W120 x H200 x D20mm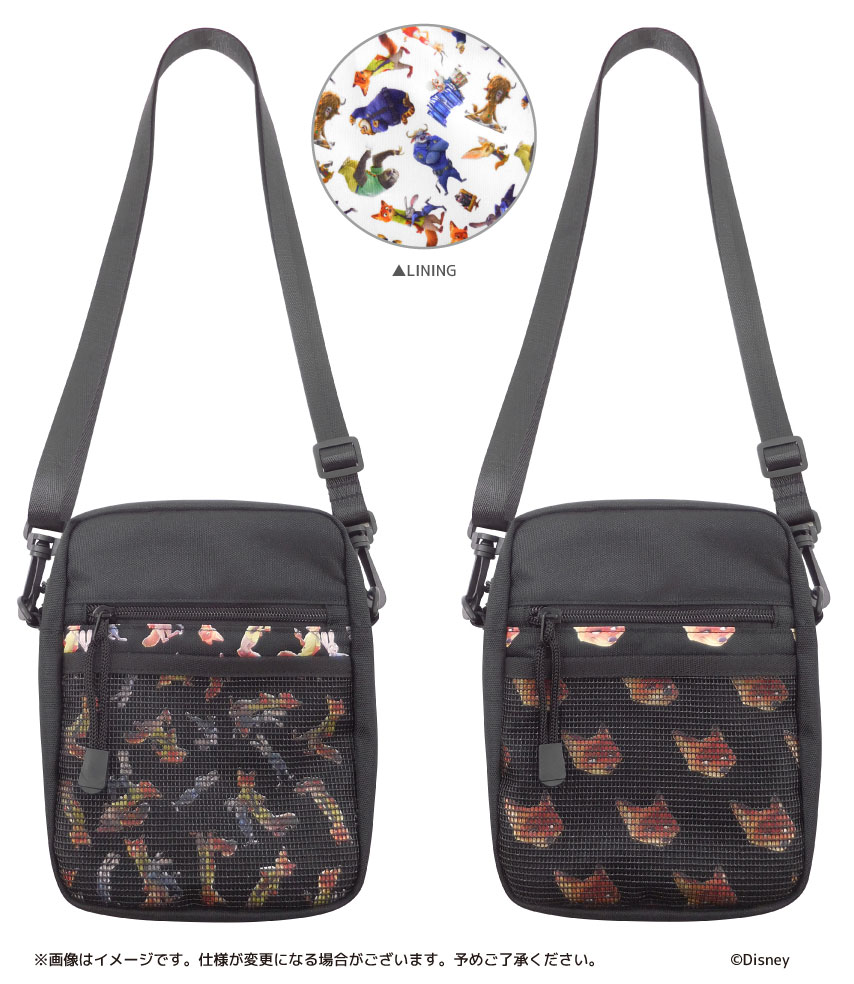 ○ 2 types of shoulder bags for each 2,800 yen (excluding tax)
Size: About W160 x H210 x D75mm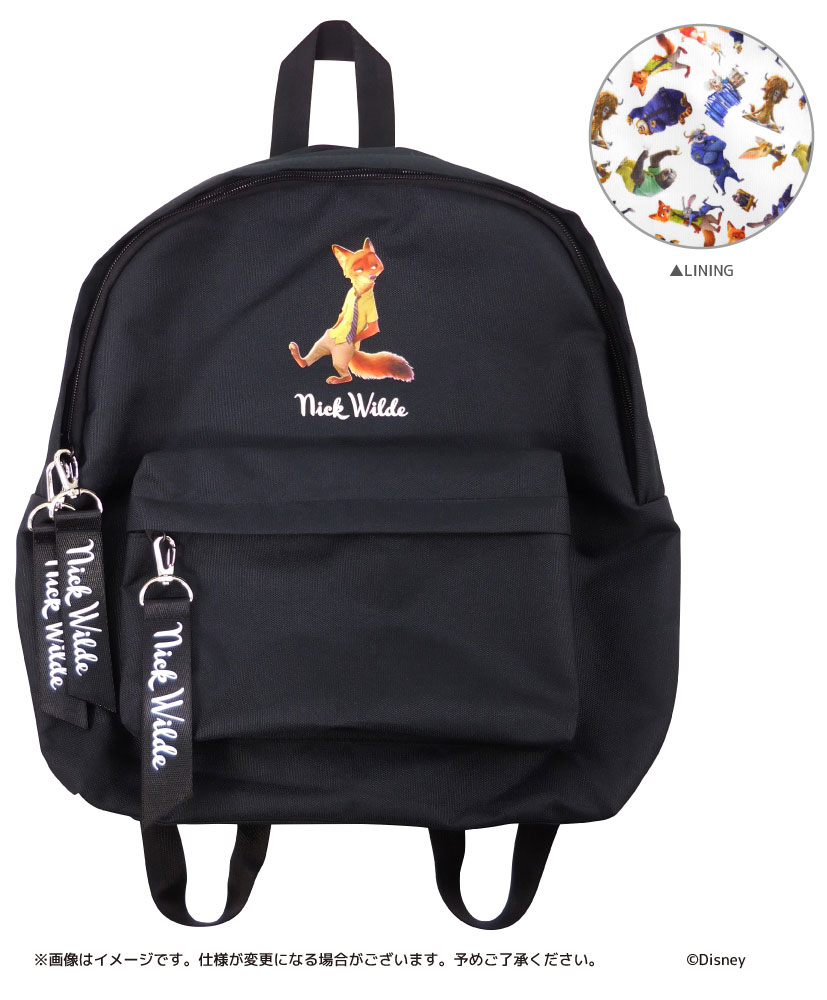 ○ Day pack 3,300 yen (tax excluded)
Size: About W280 x H390 x D135mm

Charm from carrot to meat ball ice cream! !!
〇 3 types of lip pouch for each 1,600 yen (tax excluded)
Size: About H143 / Pouch part: About W40 x H100 x D30mm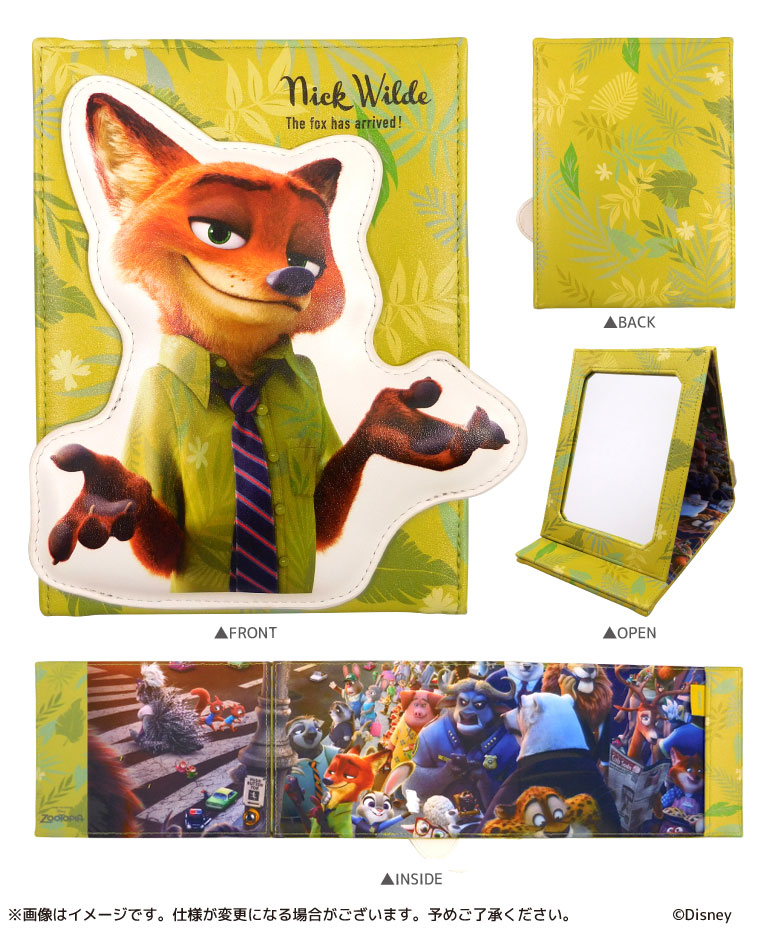 〇Fabric mirror 2,000 yen (excluding tax)
Size: About W155 x H185 x D30mm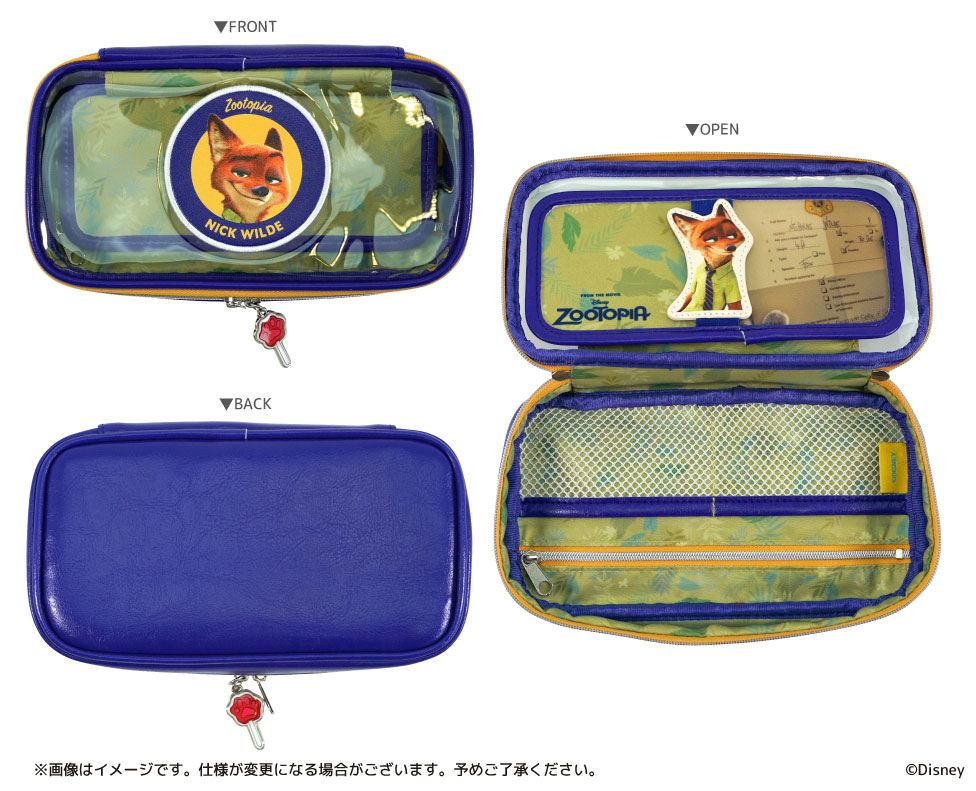 * Multi-case 2,300 yen (tax excluded)
Size: About W200 x H110 x D40mm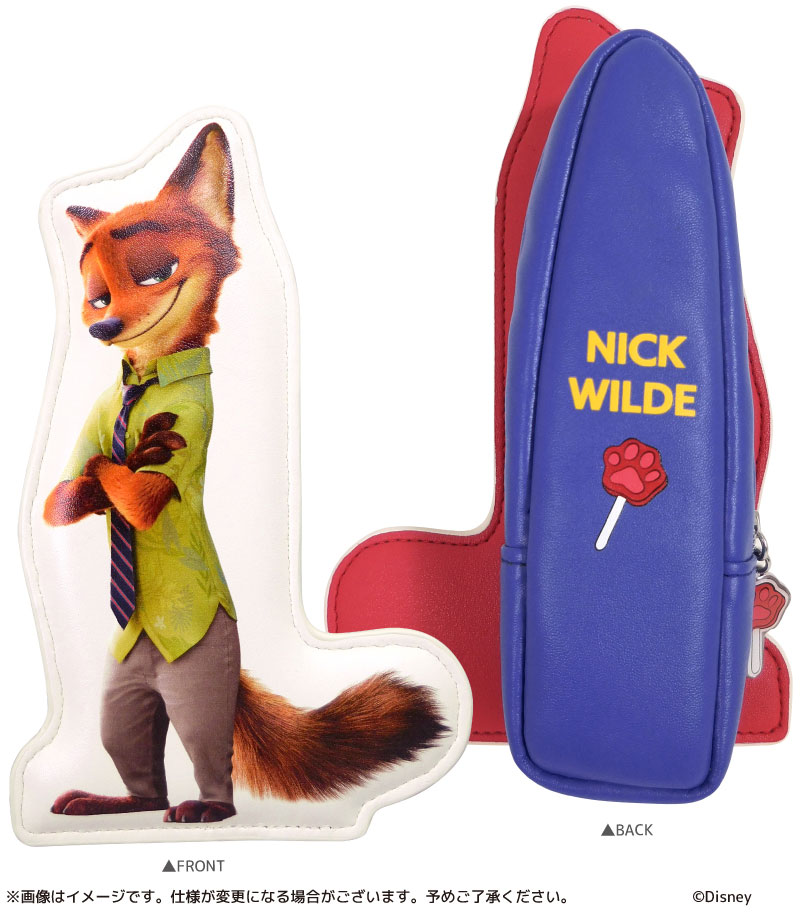 * Die-cut pouch 2,700 yen (tax excluded)
Size: about W125 x H193mm
Pouch part: About W54 × H165 × D40mm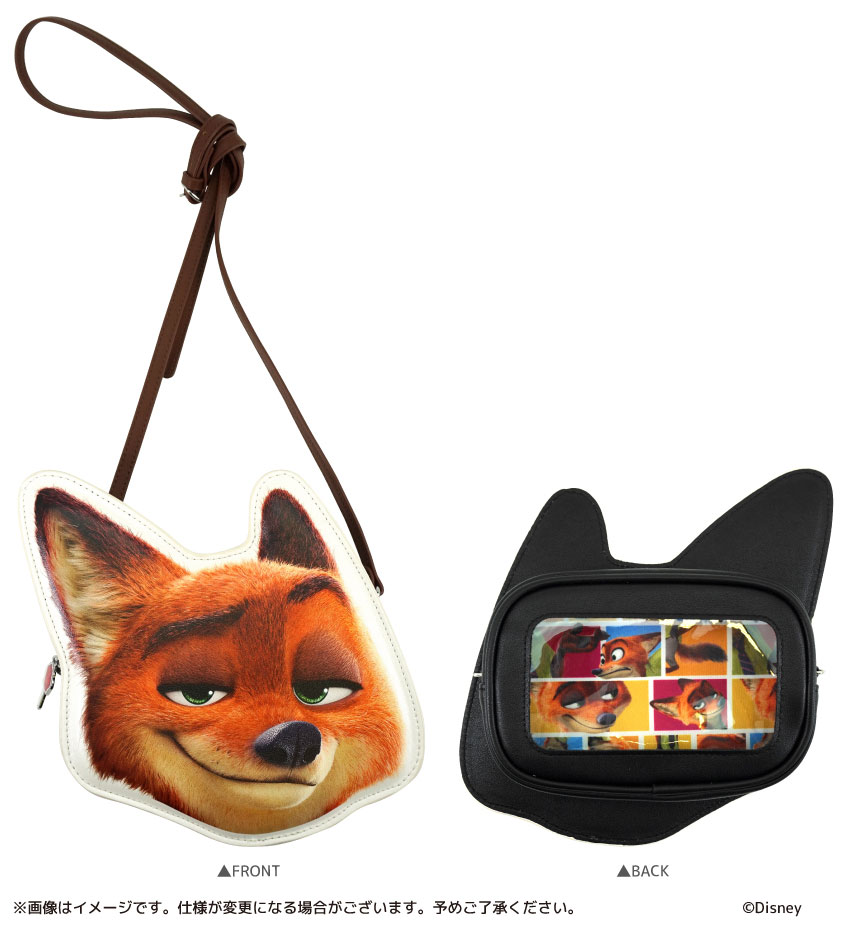 ○ Pochette 2,800 yen (tax excluded)
Size: Pouch part About W165 x H110 x D40mm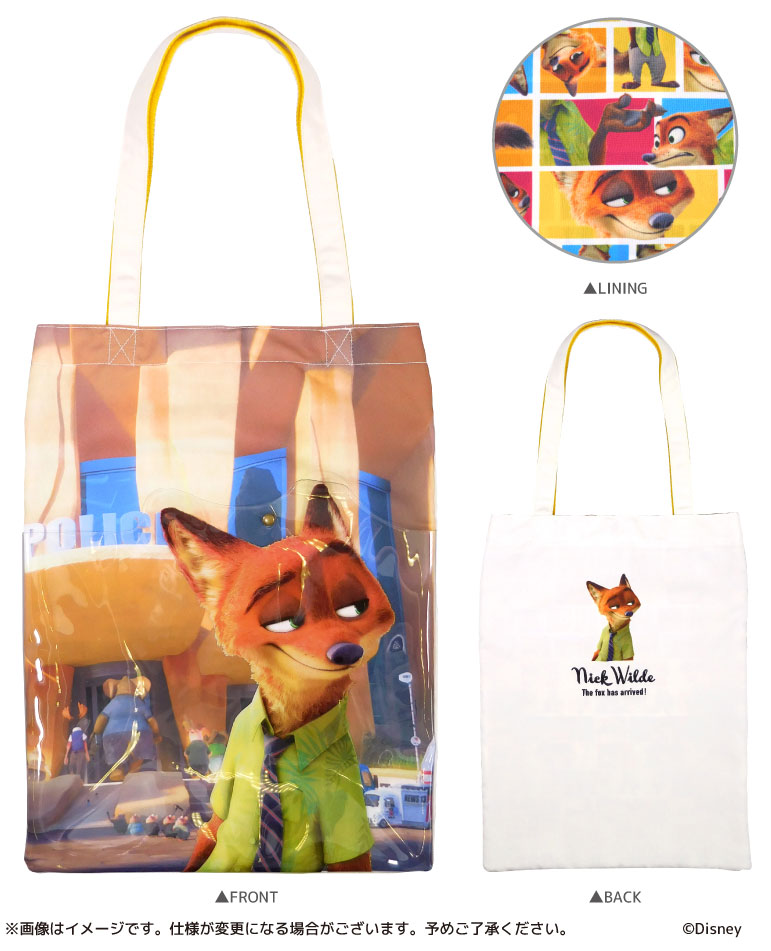 * Tote bag 3,500 yen (tax excluded)
Size: about W350 x H457mm
Disney Avenue only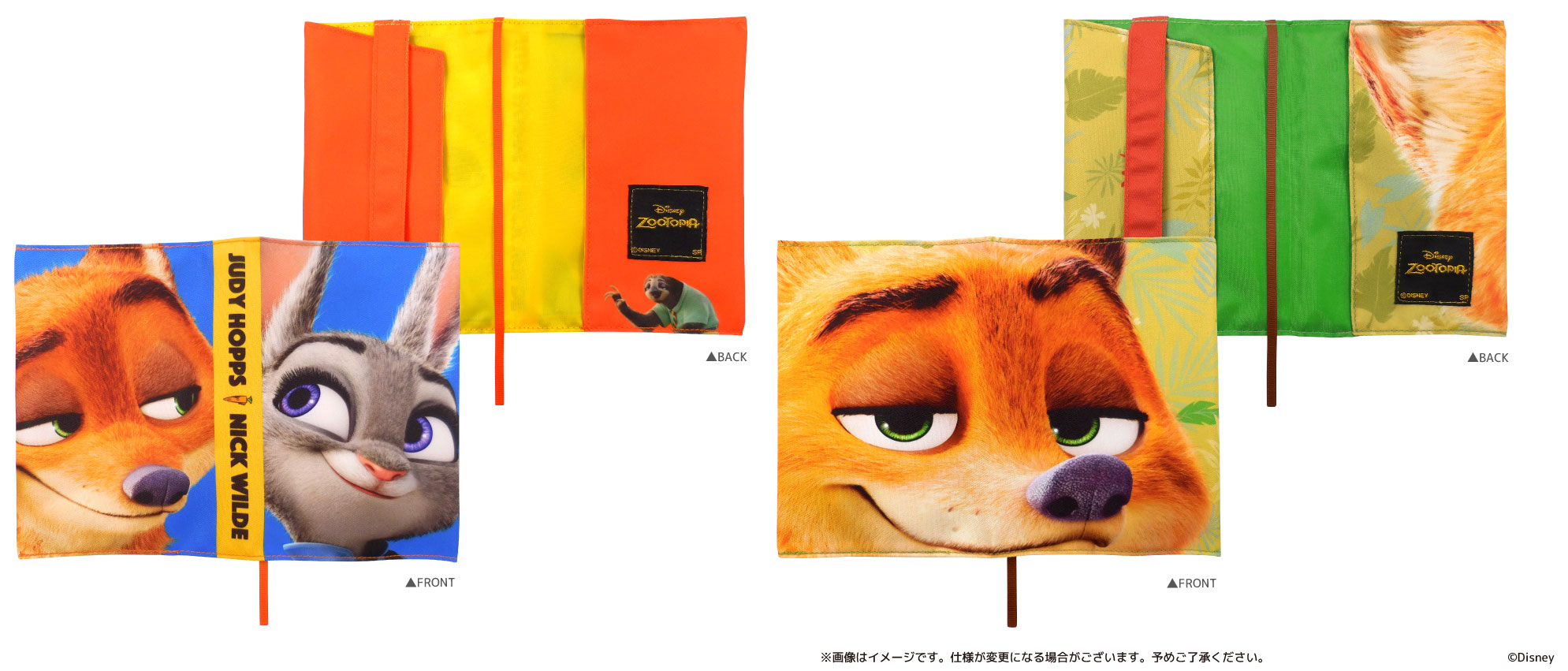 〇 2 types of book covers for each 1,000 yen (tax excluded)
Size: about W240 x H170mm
[Copyright notation]
© Disney