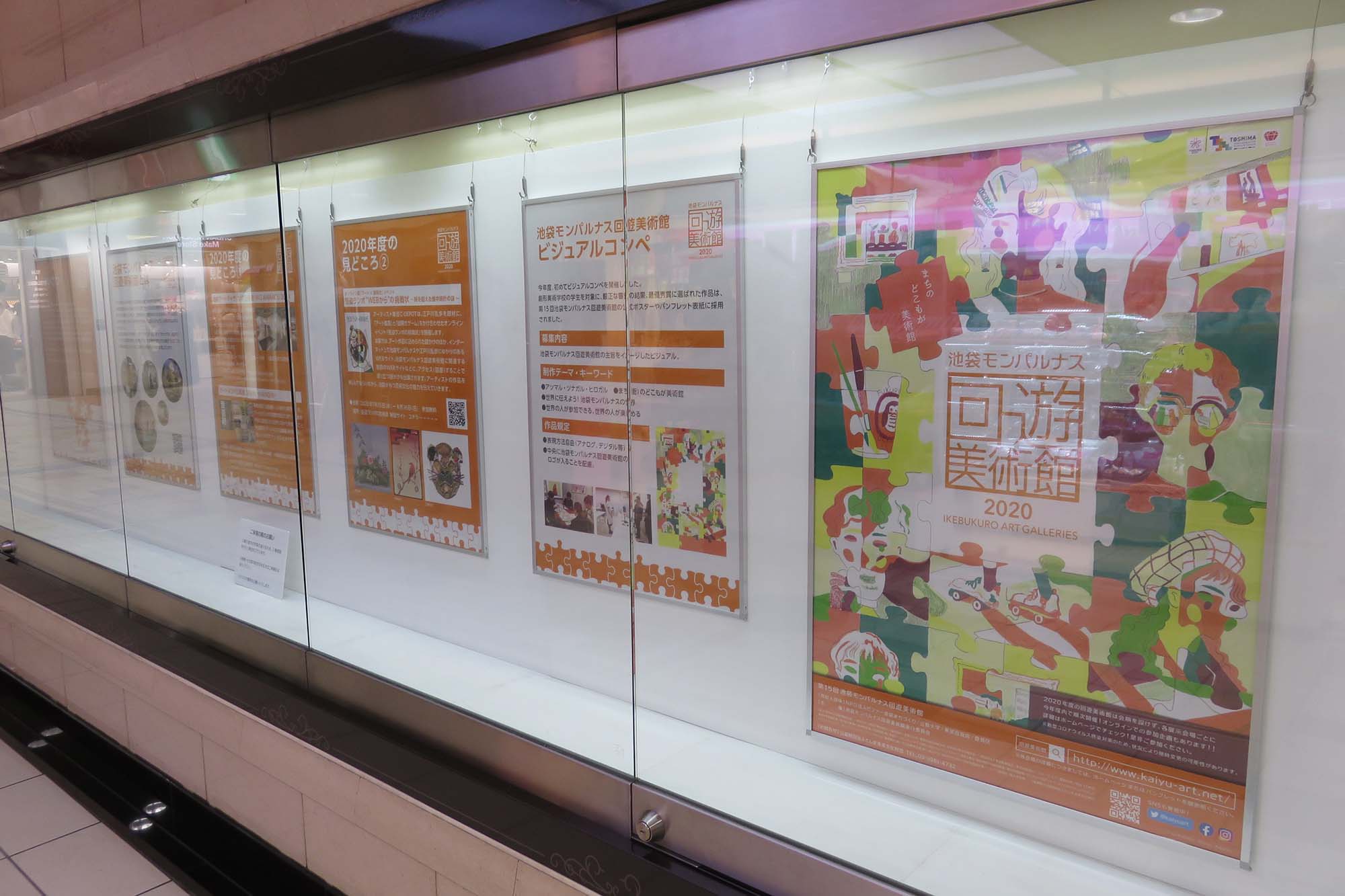 Ikebukuro Montparnasse Excursion Museum celebrates its 15th anniversary this year.
Every year in May, with the cooperation of Tokyo Metropolitan Theatre, Tobu Department Store, Rikkyo University, store show windows in malls, galleries in the streets, etc., each time more than 60 exhibition venues are filled with passionate artists. We have enjoyed the "town walk" in the area around Ikebukuro, which is rich in changing art and scenery.
In order to prevent the spread of new coronavirus infections this year, we have postponed the opening in May, and from July onwards, we plan to hold planned exhibitions at each venue sequentially from this summer without limiting the exhibition period from summer to winter.
In addition to regular venue exhibitions, we will carry out new initiatives such as online Web exhibitions and events.
---
---
This exhibition will showcase the highlights of this year, the works adopted at the "Ikebukuro Montparnasse Museum of Art Visual Competition" that was held for the first time, and the past main visuals.
Please enjoy "New Ikebukuro Montparnasse" again this year.
[Event Summary]
Date and time: Until Thursday, July 30, 2nd year From 6 am to 11 pm
Place: Echika Ikebukuro Gallery (Tokyo Metro Ikebukuro Station premises)
Organizer: Toshima Foundation for Future Culture
background:
From the 1930s to the 1940s (from the end of the Taisho era to the end of World War II), there were many atelier villages (houses with ateliers) around the west side of Ikebukuro, and many artists were active. The artist's enthusiasm has come to be called "Ikebukuro Montparnasse" after the place name of Montparnasse, the art center of southern Paris.
Ikebukuro cherishes and raises people with aspirations, and that is how the city grew. The Ikebukuro Montparnasse Excursion Museum holds an exhibition of the whole area every year, with the concept of "everywhere in the city is a museum", inheriting the spirit of Ikebukuro Montparnasse.
Cooperation: Ikebukuro Montparnasse Excursion Museum Executive Committee
Inquiries Toshima Future Culture Foundation Activity Support Group
Person in charge: Okura/Izumigawa Telephone: 03-3981-4732