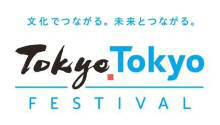 We would like to inform you that the Tokyo Arts Festival Executive Committee has decided to hold the "Tokyo Arts Festival 2020" mainly in the Ikebukuro area of Toshima Ward from September 30 to November 29, 2020.
Due to the global epidemic of new coronavirus infectious diseases, it is required to coexist with infectious diseases both in Japan and overseas.
At this year's Tokyo Arts Festival, we will not only aim to hold infections in a safe and secure manner in cooperation with the various parties concerned, but also to propose new ways of performing arts in the future. We are considering the form.
Details of the program and other businesses will be announced in due course.
Overview of Tokyo Arts Festival 2020
Name: Tokyo Arts Festival 2020
Date: September 30 (Wednesday) to November 29 (Sunday) 2020 (Reiwa 2)
Venue: Tokyo Performing Arts Center, Auruspot (Toshima City Performing Arts Exchange Center),
Tokyo Building Brillia HALL (Toshima City Arts and Culture Theater),
GLOBAL RING THEATER (Ikebukuro Nishiguchi Park Outdoor Theater) and other areas around Ikebukuro
Sponsor: Tokyo Arts Festival Executive Committee
[Toshima City, Toshima Future Culture Foundation, Festival/Tokyo Executive Committee,
Tokyo Metropolitan Foundation for History and Culture (Tokyo Metropolitan Theater, Arts Council Tokyo)]
■ About Tokyo Arts Festival
---
---
The Tokyo Arts Festival has been held since 2016, and is an urban arts festival that aims to connect with the world through the diverse and deep art culture of Tokyo. Since 2018, Satoshi Miyagi (Director/SPAC-Artistic Director of the Shizuoka Performing Arts Center), who has been appointed as the general director, and the director (planning team) of each business are collaborating.
▼ Tokyo Art Festival 2019 official website *The Tokyo Art Festival 2020 website is currently under preparation.
https://tokyo-festival.jp/2019/
■ List of official SNS accounts
Facebook: https://www.facebook.com/tokyofestivalsince2016/
Twitter: https://twitter.com/tokyo_festival
Instagram: https://www.instagram.com/tokyo_festival/
■Satoshi Miyagi, Director of Tokyo Arts Festival
"Look out the window now" What is the charm of Tokyo? After all, I would say that it is diversity.
Various people come. You can know various "others". Everybody has a place to live.
Now is the time to regain this charm.
Let the spirit go out freely. "Diversity" and "quarantine" will surely be compatible!
■ Comments from the Tokyo Arts Festival Planning Team
Toward the "Tokyo Arts Festival 2020"
The Tokyo Performing Arts Festival decided that this year's festival will be held because it is necessary to have an international performing arts festival in order to prevent Tokyo from closing various circuits.
We will propose a new way of performing arts from here, while confronting the big challenge of "meeting people while minimizing risk".
Until now, as the world's largest economy city, various people have gathered in the developed city function and have accepted various values. Performing arts and theaters have also played a part in the appeal of the city as a place for everyone, with various people gathering in the various programs.
However, what is now a common attraction of Tokyo is how to be able to work with Corona after Corona, whether it is work, school, entertainment, or art. I am.
Now, neither the town nor people can lose them.
We decided to hold the Tokyo Arts Festival in 2020 in order to continue to play a part in the appeal of Tokyo as a place for diverse people to continue performing arts. When holding the event, after thoroughly implementing measures to prevent the spread of infectious diseases, both creators and spectators will verify the future of performing arts in terms of safety and impact on the work, and we will do this without fear of change. We will do our best to make the performing arts more open.
Please look forward to it.
Tokyo Arts Festival Planning Team
*Contents are subject to change without notice. Please note.
[Inquiries regarding this matter]
Tokyo Arts Festival Executive Committee Secretariat: Iwabuchi, Noda
Phone: 050-1746-0996 (Weekdays 10:00-18:00)
E-mail: press@tokyo-festival.jp