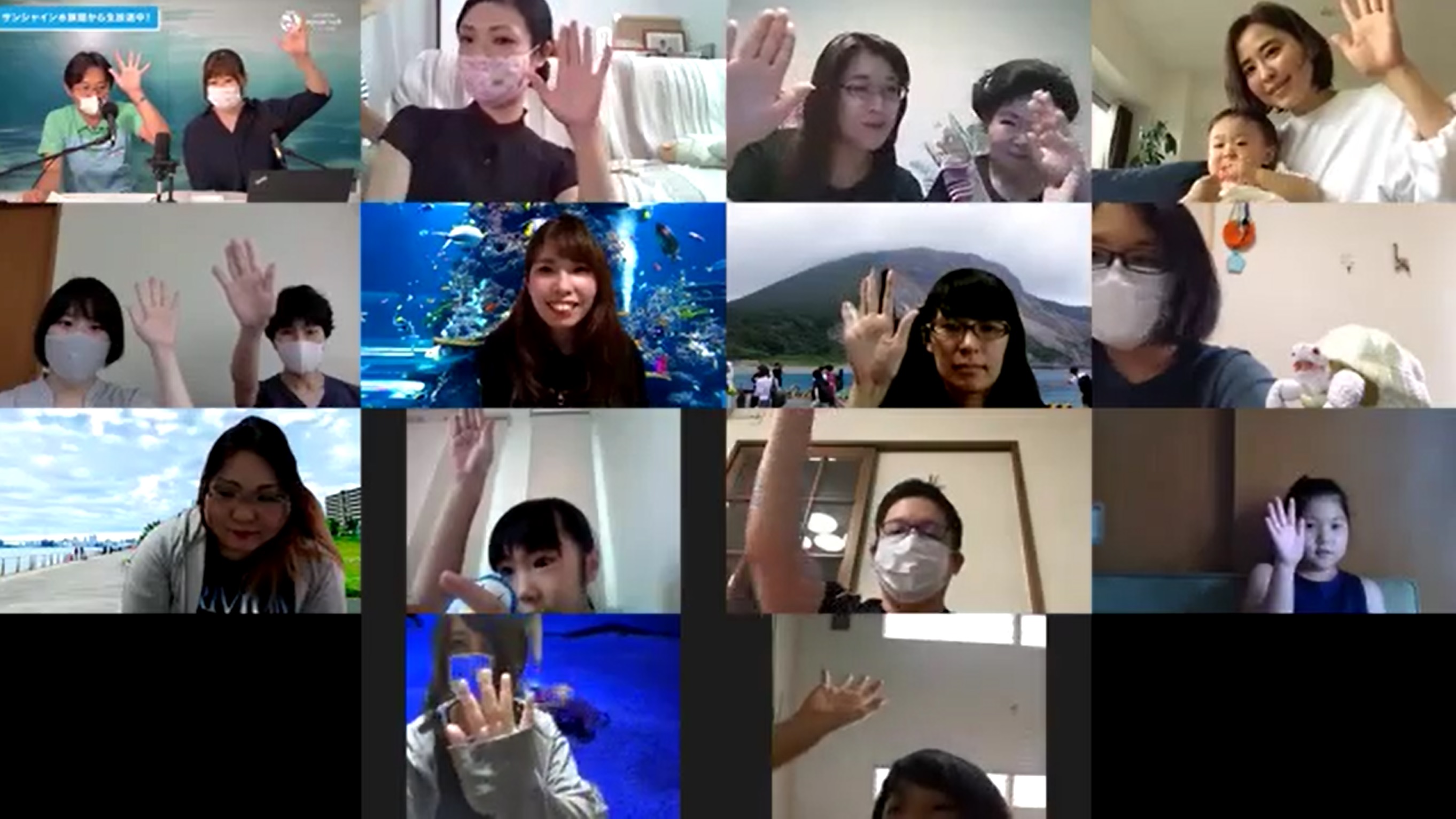 First: Saturday, September 12-Thursday, November 5 URL:
At the Sunshine Aquarium (Tokyo, Ikebukuro, Director: Katsushi Maruyama), new online creatures are available for those who cannot easily visit the aquarium due to coronal evil and those who want to feel deeper and closer to sea creatures. We will start a project where you can feel the charm of and enjoy.

*This release PDF can be downloaded from here → https://prtimes.jp/a/?f=d20364-20200831-7078.pdf
As the first step, an online project will be held in conjunction with the "More ♡ Sexful Exhibition" at the Sunshine Aquarium, which will be open during the night from September 12th (Sat) to November 5th (Thu) . The breeding staff has introduced the "digital bag binding" that introduces a collection of original videos and images focusing on the mating/copulation behavior of the creatures and the genitals, as well as the surprising trivia about the "sexuality" of the creatures that you cannot usually hear. We will carry out a live distribution "Sexful talk online" , which introduces fun while taking into consideration quizzes .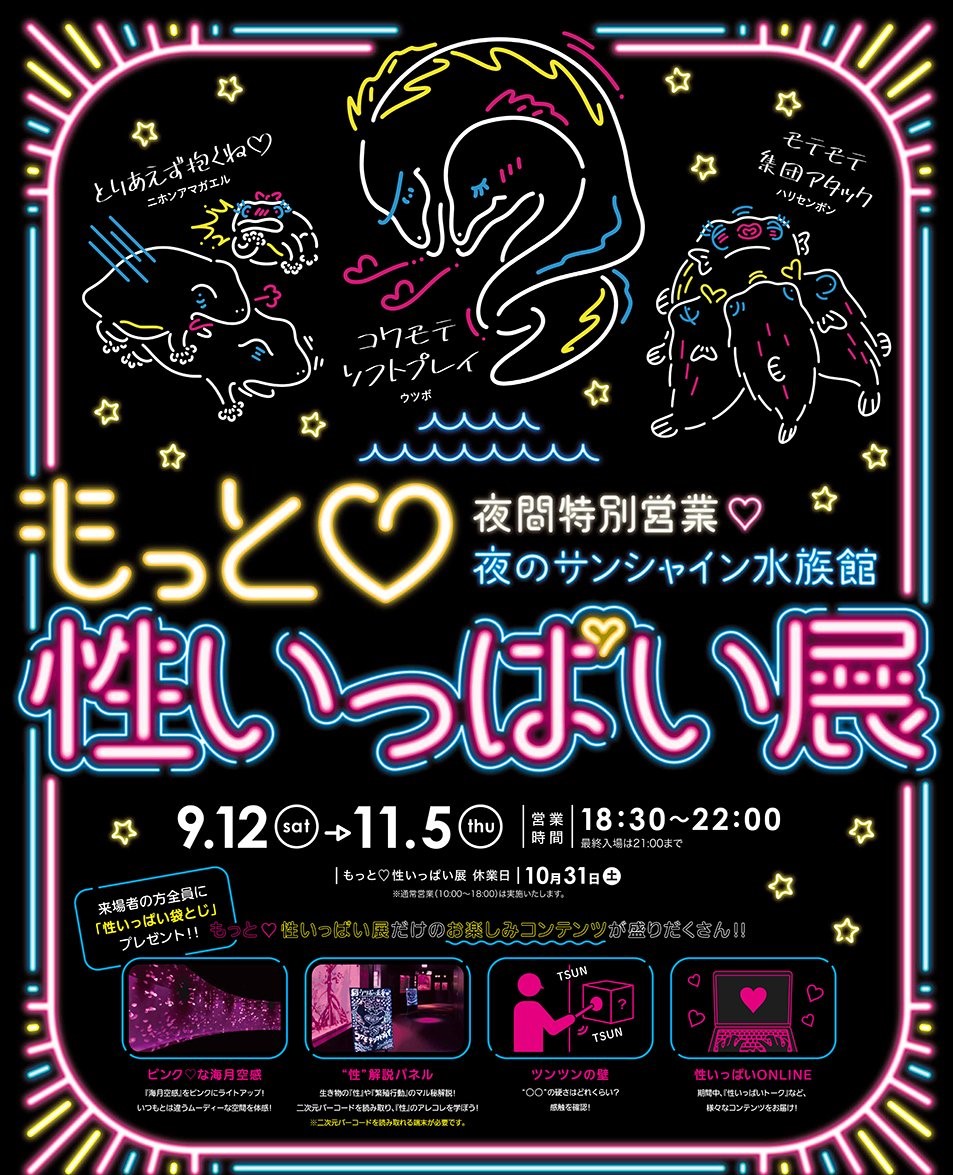 ---
---
It is also a content that can be enjoyed by customers who cannot visit the aquarium directly. Please enjoy the new Sunshine Aquarium initiative.
Aquarium overview to enjoy online
■ The first step ■ "Sunshine Aquarium at the Night" Exhibition
① Digital bag binding
Contents: Introducing a collection of original videos and images focusing on the mating and mating behavior of creatures that are hard to see and the genitals.
Period: September 12 (Sat) 18:30 to November 5 (Thurs) 23:59
Price: 200 yen (viewable for a certain period)

​
② Sexful talk online
Description: An online talk event in which the breeding staff introduced happily, including quizzes, about the surprising trivia related to the "sexuality" of creatures, which are rarely heard.
Date: September 13 (Sun), 21 (Mon), October 10 (Sat), November 3 (Tue, public holiday) 21:00-21:45 (planned) each day
Money amount: 1,000 yen each time
* In addition, we plan to hold "Special talk online" with special guests

Details will be announced on the ♡ Full of nature exhibition HP (
https://sunshinecity.jp/file/aquarium/sexy/
).
■ Future development ■
At Sunshine Aquarium, we plan to enhance the online events that are planned in conjunction with various initiatives that will be carried out in the future, and that more people can enjoy and enjoy the charm of living things at home.

■What is "more ♡ more exhibition" at the Sunshine Aquarium at night?
Unlike the healing space in the daytime, it transforms into a mature atmosphere at night. This is a special exhibition where you can experience the attractiveness of the diverse "sex" of living things with your five senses, "touching" and "sniffing" yourself. This year's popular event will be held with more power.
*All images are images. *All prices include tax.