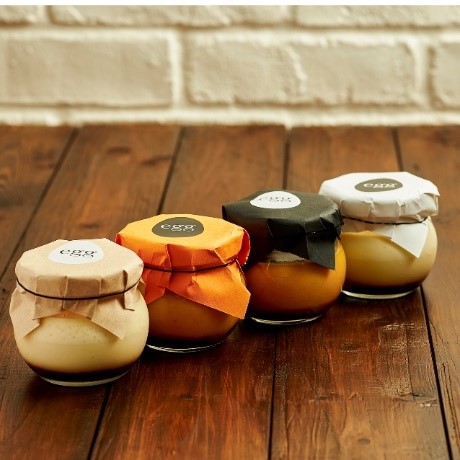 "Egg Tokyo" (hereinafter referred to as "egg") operated by Pronto Corporation and developed by Pasture Management Inc. is a popular dessert egg pudding NEW for a limited time from Saturday, October 24th to Saturday, October 31st. We sell flavors. (*)
---
---
The fertilized eggs of the carefully selected eggs ≪Hayashina Churaru Farm≫ used in eggs have a light taste, but also have the flavor and aroma of eggs, and you can feel the original taste of the ingredients in any cooking method. I can. The immovable and popular egg pudding is a dessert where you can enjoy the deliciousness of eggs.
By combining such pudding with "domestic pumpkin" paste, we have created a pumpkin pudding that allows you to fully enjoy the taste of autumn. Making the best use of the original sweetness of vegetables, it is a rich and satisfying dish that makes you feel as if you are eating freshly puffed pumpkin. Excellent compatibility with bitter caramel! It is a dessert where you can enjoy the deliciousness of seasonal vegetables.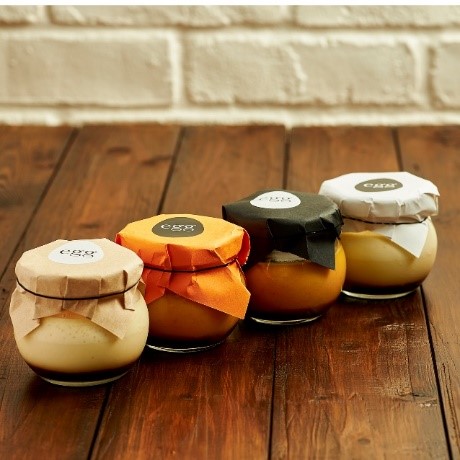 [TAKE OUT]
This time, I finished it in a pop package with Halloween specifications. Available for a limited time and in limited quantities from Saturday, October 24th to the day of Halloween. The chef's special "egg pudding-pumpkin-" can only be eaten at this time. Please enjoy it together with the original flavor "egg pudding".
(*) Details about pumpkin order
Egg pudding ~ pumpkin ~ accepts advance reservations by phone.
Please contact the following phone number up to 5 per person at least 3 days before receipt.
In addition, please tell us (name, contact information, date of receipt, quantity) by telephone. Personal information will be used only for the same reservation.
・ "Egg Tokyo"
■ Store name "egg Tokyo"
■ Location 1-18-1, Higashiikebukuro, Toshima-ku, Tokyo
Hareza Ikebukuro (Hareza Tower)
■ Phone number 03-5957-7115
■ Store size 58 seats
■ Business hours 10: 00-22: 00 (LO21: 00)
■ Regular holidays Open daily (according to the building regulations)
https://www.eggrestaurant.tokyo/
In addition, we will continue to take measures to prevent the spread of new coronavirus infection, such as wearing masks, enforcing hand washing, disinfecting alcohol in the store, and installing alcohol disinfectant, in accordance with the guidelines of Tokyo.