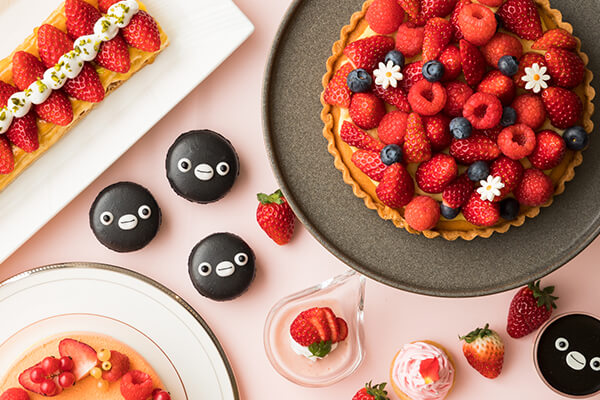 Sweets buffet full of strawberries
Hotel Metropolitan (1-6-1 Nishiikebukuro, Toshima-ku) will hold a strawberry-themed sweets buffet, which was very popular last year as a special spring event, at the banquet hall. This time, avoid the crowds and limit the number of people, and enjoy about 20 kinds of hotel-made sweets as much as you like in the spacious seats.
■ Venue: Banquet hall 4F Sakura
■ Period: March 20, 2021 (Sat / holiday)
March 21 (Sun)
Saturday, April 3
April 4th (Sun)
April 5 (Monday)
■ Time: 12: 30p.m. ~ / 3: 30p.m. ~ (100 minutes each for 2 parts)
■ Fee: Adults ¥ 5,500 Elementary school students ¥ 3,000 4-6 years old ¥ 1,300
■ Reservation: From 12:00 p.m. On Monday, March 1st
---
---
Start accepting reservations on the Internet
https://ikebukuro.metropolitan.jp/banquet/plan/plan/strawberry_sweets_buffet_2021.html
■ Inquiries: 03-3980-7601 (direct) 10:00 p.m. ~ 6: 00 p.m.
* Since this phone number is a dedicated line for this event, it will be open from 12:00 p.m. Only on March 1 (Monday), the reservation start date.
* Reservations can only be made online.
* The above charges include consumption tax and service charge (10%).
* Cancellation fee (100%) from 3 days before the date of use * One-item sweets are not included in the price for 4 to 6 years old. If you wish, we will charge the fee for elementary school students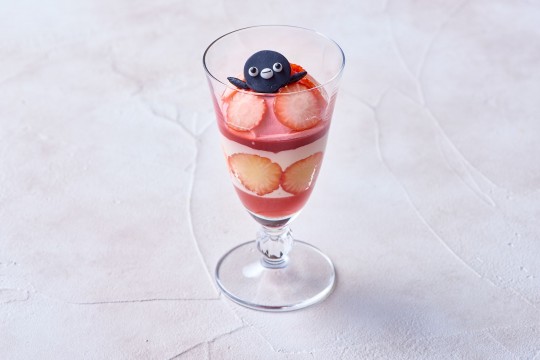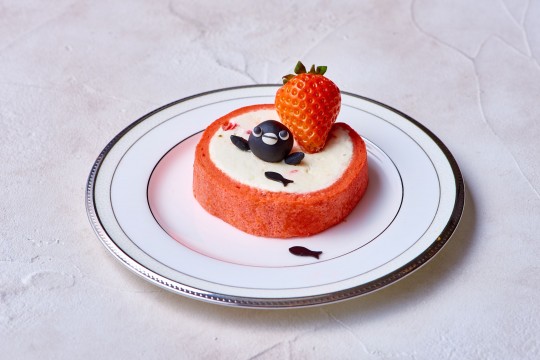 One sweet per person
[March Suica's Penguin Strawberry Parfait]
A cute mini-pafe with 4 layers of strawberry mousse, raspberry sauce, mascarpone and strawberry jelly.
[April Suica's Penguin Roll Cake]
A roll cake using original fresh cream with a modest sweetness but richness wrapped in a strawberry-flavored sponge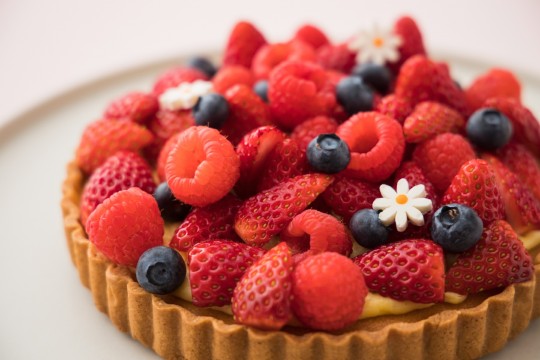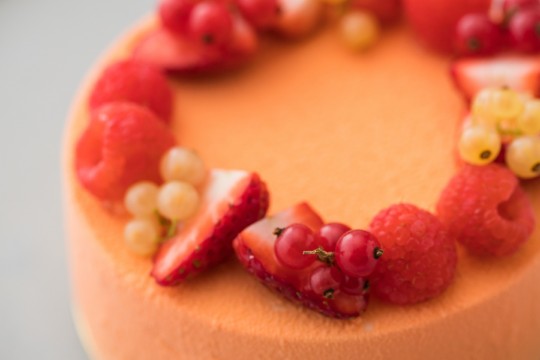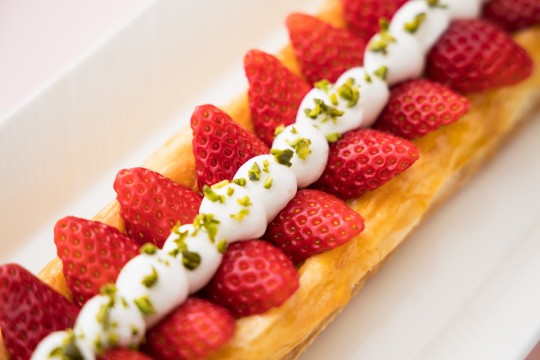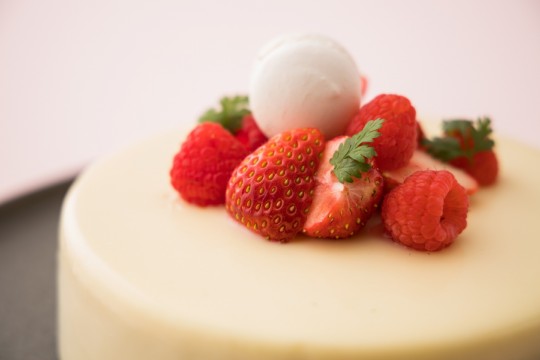 ■ Approximately 20 kinds of desserts using plenty of seasonal strawberries
You can enjoy about 20 kinds of hotel-made sweets such as popular tart with plenty of strawberries, cream cheesecake using strawberry jelly and yuzu, and strawberry alumet with crispy pie.
We also offer the popular series Suica's Penguin Macaron and Suica's Penguin Pudding with a limited taste.
Suica's Penguin Macaron offers a new taste with refreshing strawberries and chocolate ganache. In addition, Suica's penguin pudding will feature a gentle sweet strawberry apricot kernel.
One of the attractions is that you can enjoy Suica's penguin sweets, which are not usually sold at cake shops.
Menu example
Cranberry and lime jelly, decopon and strawberry jelly, strawberry gratin, strawberry alumet, strawberry and vanilla marble ice cream, strawberry meringue lollipop, etc.
■ A variety of light meals
In addition to sweets, we also offer light meals such as sandwiches, soups, and salads. Please enjoy it together with the sweets.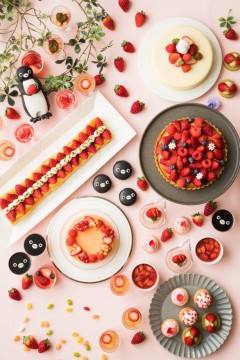 ▶ Please wear a mask and gloves when cooking.
▶ The buffet board is equipped with a droplet infection prevention shield.
▶ Spoons and tongs for buffet dishes are replaced with new ones every 15 minutes.
▶ Alcohol disinfection is regularly performed for items that are shared, such as juice dispensers.
▶ Service staff will wear masks, and cooking staff will wear face shields.
▶ The staff will arrange the line depending on the situation such as the area around the buffet board and the congestion at the time of checkout. Please note that you may have to wait.
▶ By reducing the number of tables and seats, we will avoid close and crowded seats and secure seat spacing in consideration of social distance.