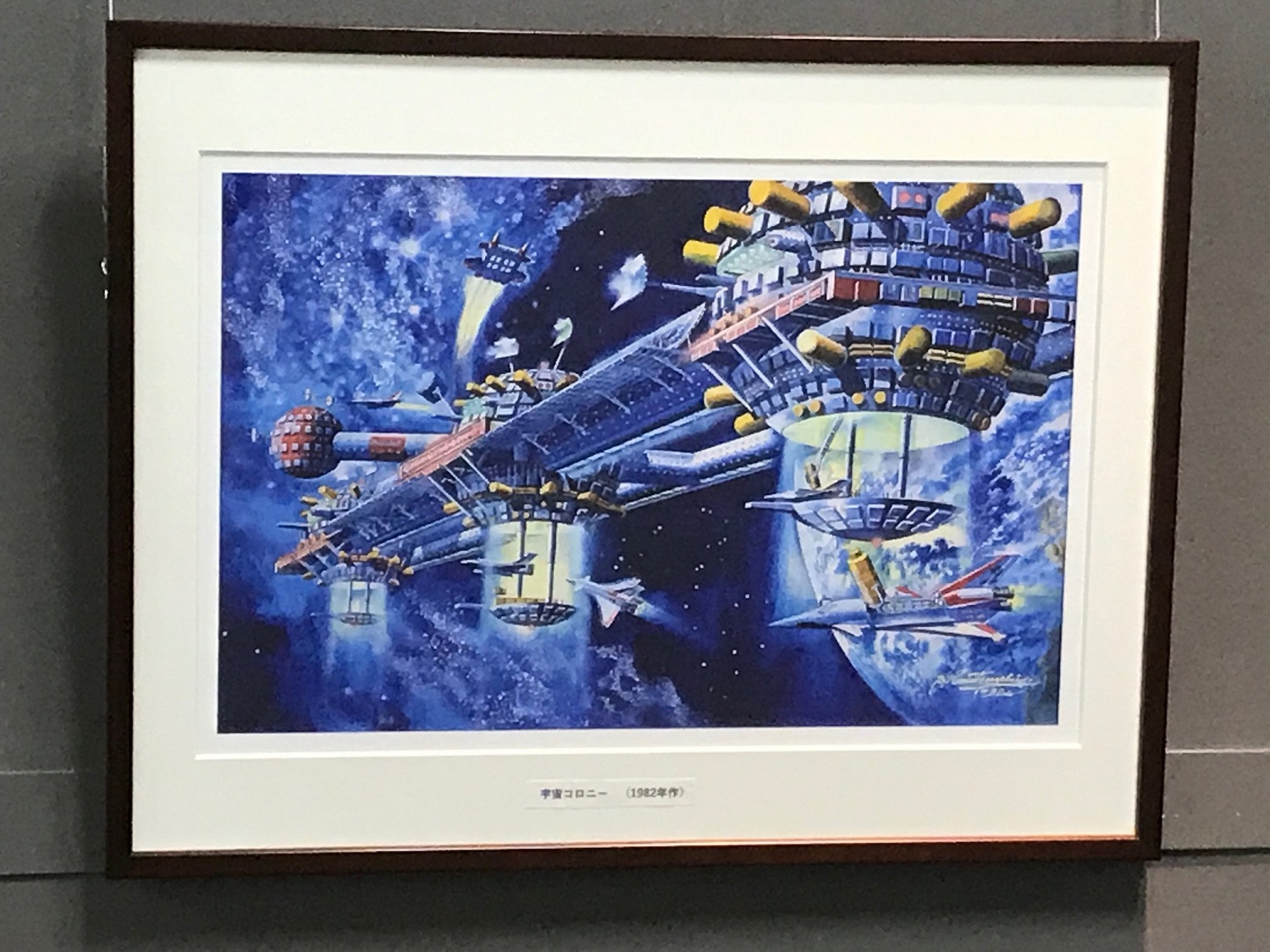 "Picture story", the predecessor of manga, ignited the boom Appreciated at the ward office
In the corridor on the 4th floor of the main government building of Toshima Ward Office, we are holding the "Government Building Whole Museum" Reproduction Original Painting Exhibition of Shigeru Komatsuzaki, a Painter of Different Ability "".
Shigeru Komatsuzaki is a writer associated with Toshima Ward who lived in Komagome from July 1948 to March 1951, the beginning of the picture story (*) boom. Komagome also drew Komagome's masterpieces "Earth SOS" and "Ohiraharaji". Living in Komagome was a lively one, living with my family and disciples.
---
---
After making his debut as an illustrator, he became popular among children as a picture story writer. The boom continued for about 10 years, and in the 1955's, popularity gradually shifted to manga. The boys who later became "manga artists" had a great admiration for Komatsuzaki's work as a reader, and Fujiko FujioⒶ and Shotaro Ishinomori were also readers of Komatsuzaki.
In this exhibition, 26 high-definition reproduction original drawings are exhibited, centering on Senki and SF, which are synonymous with Komatsuzaki. In addition, during the period, postcards of "Space Colony" (see the example of works exhibited below) will be distributed free of charge on the 4th floor of the main government building of the ward office (first 300 people).
Komatsuzaki has created works of various genres for each era, and has been enthusiastic and entertaining. Please see the imaginative illustrations that gave dreams to the children at that time while feeling the charm of the work and the timeliness of the time.
* Emonogatari: A novel or picture-story show that has a large amount of illustrations and is transplanted as a book. It became popular among children in the 1945's.
■ Session Reiwa January 30th (Sat) -February 25th (Thursday)
Opening hours: Government building opening hours (8:30 to 17:15)
■ Location Toshima Ward Office Main Government Building 4th Floor Corridor
■ Exhibition contents (26 works, 2 introduction panels)
(1) Space Fantasy 9 points
(2) 3 trips to the United States
(3) 14 points of war memorials
(4) Introduction of the author and introduction of the connection with Toshima Ward 2 points
Contact
Culture and Tourism Division Tokiwa-so Manga Museum Group 03-5992-7018