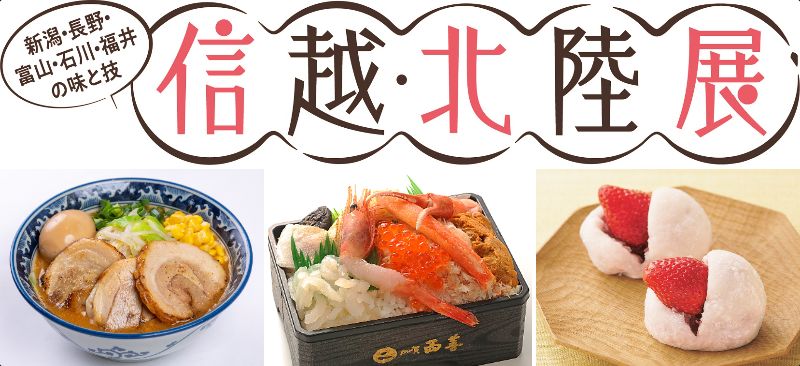 You can enjoy the feeling of traveling in 5 prefectures while staying in Ikebukuro! Pay attention to the Tobu limited collaboration menu!
Tobu Department Store Ikebukuro Main Store will hold " Niigata / Nagano / Toyama / Ishikawa / Fukui no Taste and Technology Shinetsu / Hokuriku Exhibition " from March 25th (Thursday) to 30th (Tuesday) at the exhibition hall on the 8th floor. Available at 62 food stores and 21 craft stores filled with seafood and mountain food from 5 prefectures.
In this event, we want customers who cannot easily go on a trip due to the corona virus to enjoy the feeling of traveling, and we want to support the producers by purchasing it.
This time, we will collect special products from 5 prefectures and more prefectures than usual, and you can enjoy local flavors such as collaboration menus unique to this event, spring-only products, bento boxes, side dishes, and sweets.

■ This is the first special project! Tobu limited curry ramen of curry shop and ramen shop!
This is a Tobu-only curry ramen that was realized by the person in charge of event planning who wanted to create a collaboration menu from the products of "Shinetsu" and "Hokuriku" for the customers who visited. We combined Miso, a special product of Shinshu, with Kanazawa curry, which is a local food of Ishikawa prefecture.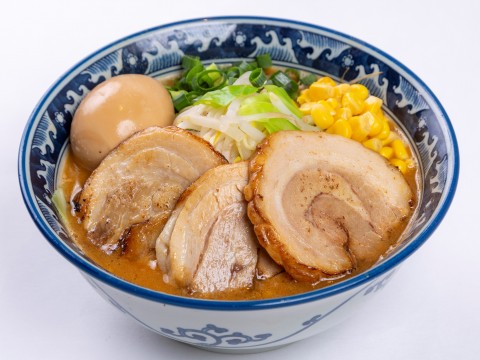 Nagano Prefecture [Mensho Sakura] x Ishikawa Prefecture [Kanazawa Gold Curry Main Store]
Special rich miso curry noodles 1,150 yen (one cup) / restaurant
---
---
A special collaboration menu using Kanazawa's gold curry roux based on Anyoji miso! Anyoji Miso uses soybeans from the Saku City area of Nagano Prefecture.
★ Tobu Limited Edition ★ First store opening
■ Unique to this time of year! Spring limited "Sakura" motif!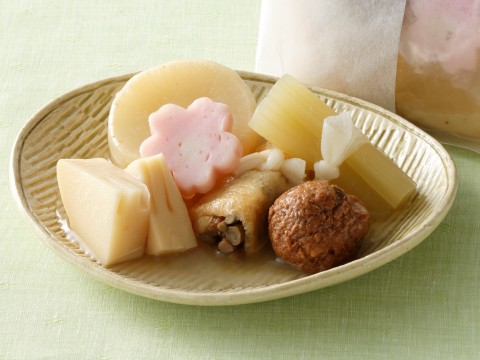 Ishikawa Prefecture [Kanazawa Oden Akadama Main Store]
Kanazawa Spring Oden 901 yen
(Bamboo shoots, butterbur, radish, Shinoda rolls, meat dumplings, cherry kamaboko each 1, soup stock 150 ml)
A limited edition product that feels like spring with bamboo shoots and butterbur, which are spring ingredients, and kamaboko with a cherry blossom shape.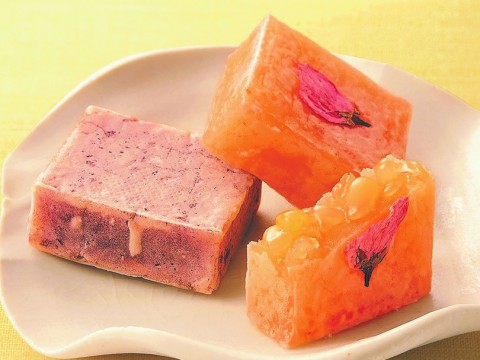 Ishikawa Prefecture [Kintsuba Nakataya]
(Right) Kintsuba Sakura 638 yen (3 pieces)
(Left) Kintsuba 897 yen (5 pieces)
Kintsuba is packed with special ingredients such as the degree of bean paste that is moisturized with the slightly thinly baked skin and the salt that brings out the sweetness. The slightly fragrant Sakura flavor is a spring-only product.
■ Use seasonal strawberries!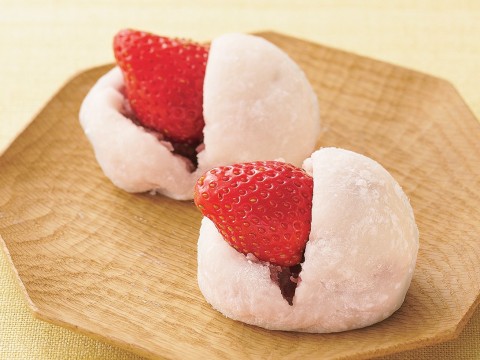 Niigata Prefecture [Sweet priest Hairi]
Echigohime Strawberry Daifuku 346 yen (1 piece)
Uses "Echigohime", which is characterized by its large size, strong sweetness, and soft flesh. The soft rice cakes made from Niigata rice and the sweet bean paste enhance the sweetness of Echigohime.
■ Enjoy at home! Seafood bento and pressed sushi filled with Hokuriku seafood!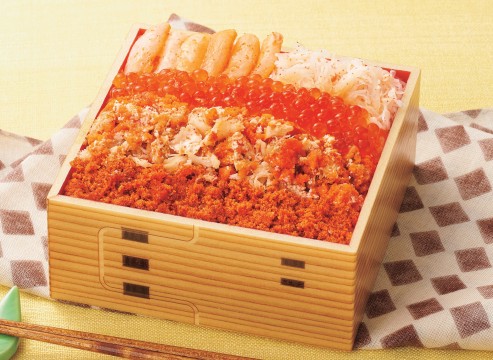 Fukui Prefecture [Ichinomatsu]
Seiko Crab Fishing Fire Sushi 1,890 yen (1 fold)
A gorgeous seafood bento that uses plenty of snow crab females, seiko crab inner and outer children, and how much more.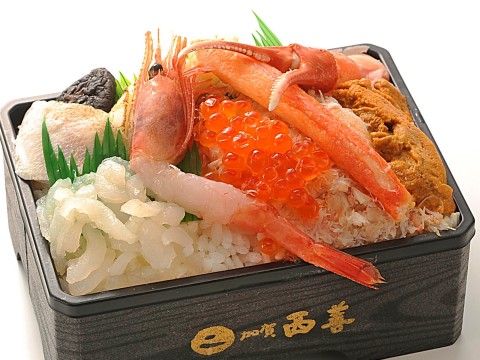 Ishikawa Prefecture [Kaga Nishizen]
Hyakumangoku Komori Bento with white shrimp and nodoguro 1,951 yen (1 fold)
A luxurious seafood bento where you can enjoy white shrimp from Toyama prefecture, popular throated seaperch, and crabs.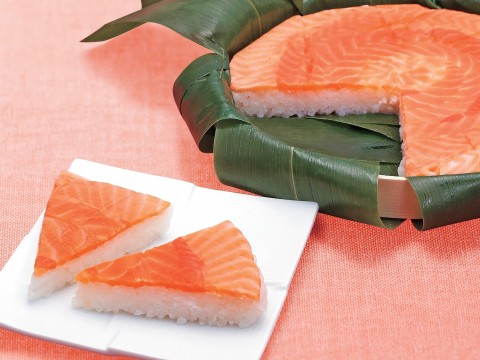 Toyama Prefecture [Maruryuan]
Masuzushi 1,601 yen (1 fold)
A store specializing in pressed sushi, including Masuzushi. A soft, juicy and slightly sweet sushi.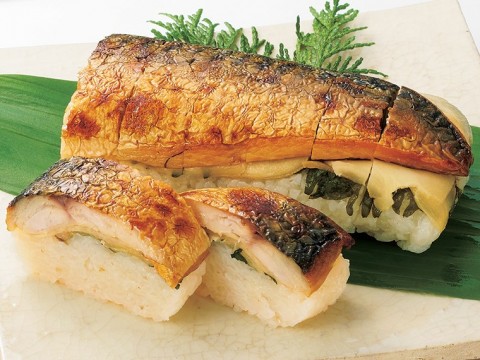 Fukui Prefecture [Wakahiro]
Grilled mackerel sushi 1,188 yen (8 pieces per bottle)
Wakahiro's "Yakisaba sushi" was born with the hint of Wakasa Obama's food culture "Hamayaki mackerel". The thick mackerel with plenty of fat and the plump and sweet Koshihikari from Fukui Prefecture go great together.
■ Enjoy the feeling of a petite trip at a restaurant / eat-in!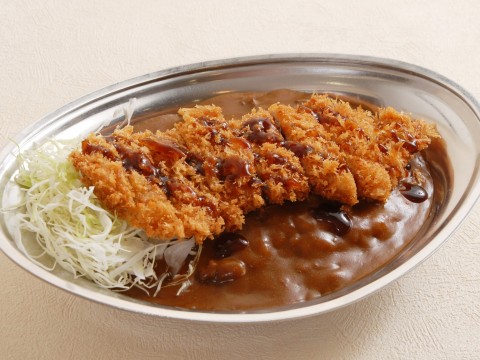 Ishikawa Prefecture [Kanazawa Gold Curry Main Store]
Aged Noto pork cutlet curry 968 yen (one cup) / restaurant
A volumey curry made from Gorojima Kintoki, a Kaga vegetable, with a rich curry that has a natural thickness and a slight sweetness, and a pork cutlet from Noto.
★ First store opening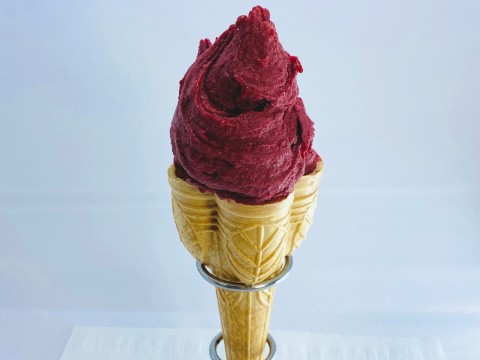 Ishikawa Prefecture [Malga Gelato]
Noto Blueberry and Ruby Roman 501 yen (1 bottle) / Eat-in
A collaboration between blueberries from Noto and berries using the ruby roman of high-class grapes. Flavors that are particular about local ingredients.
★ Limited quantity ★ First exhibition
■ Rare in the local area! Nodoguro no Tataki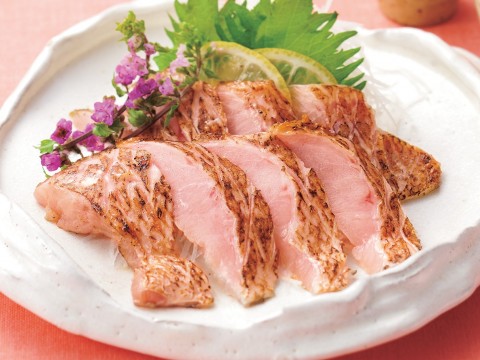 Ishikawa Prefecture [Ishio Shioya]
Nodoguro Tataki 3,240 yen (per 100g)
A limited edition product that is carefully roasted using Noto's fried beach salt to confine the flavor of the salt. It is a gem that rarely appears in stores even in the local area.
★ Limited quantity
Tobu Online Shopping offers about 70 types so that you can enjoy the "Shinetsu / Hokuriku Exhibition" even at home.
Click here for Tobu online shopping ⇒
https://www.tobu-online.jp/
<Overview>
Title: "Taste and Techniques of Niigata, Nagano, Toyama, Ishikawa, Fukui Shinetsu, Hokuriku Exhibition"
Location: Tobu Department Store Ikebukuro Main Store 8th Floor Exhibition Hall
Period: March 25th (Thursday) to 30th (Tuesday), 2021
Business hours: 10:30 am to 7:00 pm
* The last order for restaurants and eat-ins is 30 minutes before closing.
Stores: 83 stores (9 stores opened for the first time)
* Please see the website for corona countermeasures.
* Business hours, event details, and stores may change due to various reasons.
* Prices shown are "including consumption tax". In the case of eating at the eating and drinking space in the store (restaurant / eat-in), the price will be "consumption tax rate 10%".