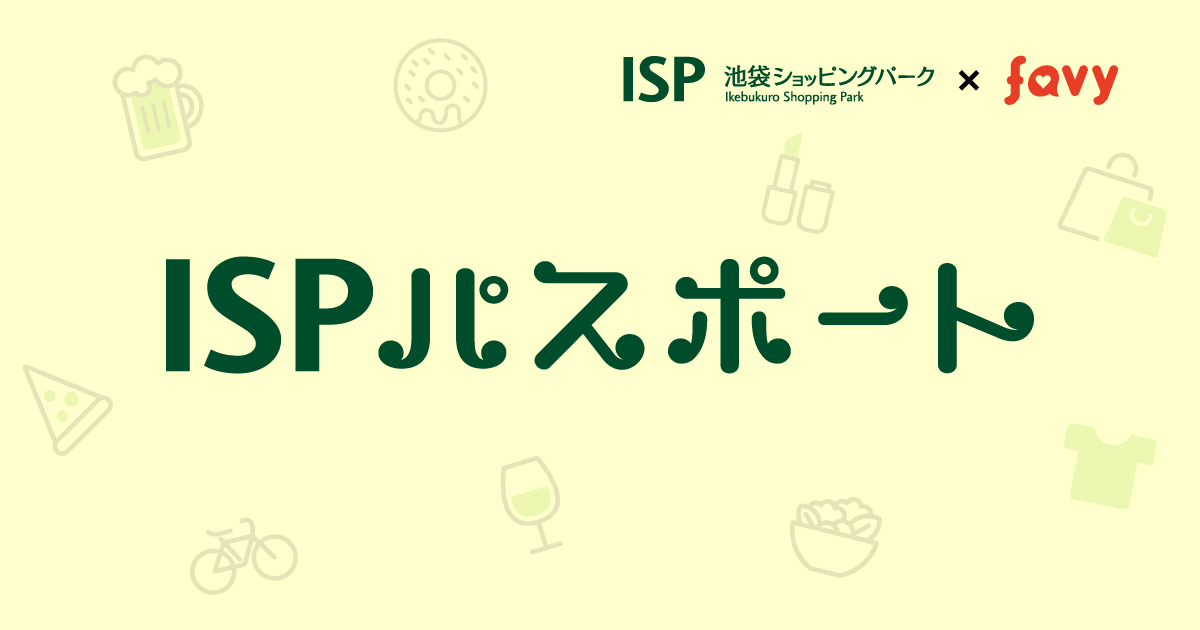 Favy Co., Ltd., a comprehensive food marketing company, will start selling the subscription service "ISP Passport" from March 31, 2021 (Wednesday) at the target stores of "Ikebukuro Shopping Park" operated by Ikebukuro Shopping Park Co., Ltd. I will inform you of that.
"ISP Passport" is a subscription service that allows you to receive various benefits such as "10% off" and "100 yen discount" for each visit for 500 yen (tax included) per month.
In addition, if you purchase by the end of June, we will also carry out a campaign where the first month purchase will be half price.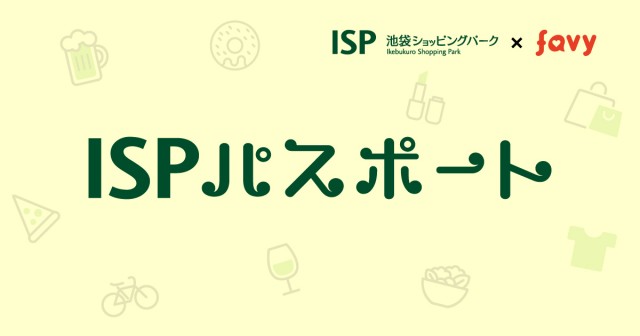 ■ Implementation background
At Ikebukuro Shopping Park, we carried out a major renovation of the food department last year and promoted the creation of stores that can be used daily by local customers and visitors.
Furthermore, in order to boost the excitement of Ikebukuro Shopping Park, this subscription service aims to create opportunities for stores to open in Ikebukuro Shopping Park (acquire new customers) and increase the frequency of visits by existing customers.
Until now, favy has provided many subscription services for restaurants, but this service is targeted at retail stores. By cooperating in attracting customers at various stores, the aim is to increase the attractiveness of the service and activate mutual use of the stores.
---
---
This service is a mechanism that is completed online, and it is possible to grasp the number of members, the number of times of use, the churn rate, etc. with data. At the same time, we will also aim to convert store sales promotion measures to DX.
■ What is an "ISP passport"?
If you show your "ISP passport" at the listed stores using your smartphone, you can receive various benefits for each store.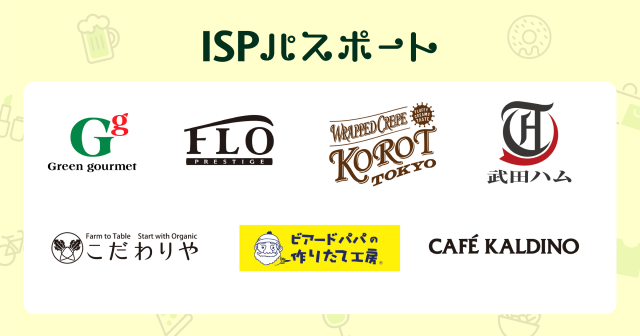 Started at 7 food stores.
You can enjoy various benefits such as "10% off" and "100 yen discount" depending on the usage scene.
* The number of stores will be gradually expanded.
■ "ISP Passport" service overview
1. Service name
ISP passport
Click here to purchase: https://www.favy.jp/plans/1682
2. Plan contents
With the purchase of "ISP Passport" for 500 yen (tax included) per month, you can get "10% off" or "100 yen discount" every time you visit the target stores in Ikebukuro Shopping Park up to 5 times a day (only once at each store). You can receive various benefits such as ".
* To purchase "ISP Passport", you need to register your credit card with "favy subscription".
3. Price
Monthly 500 yen (tax included) → First month limited 250 yen (tax included)
* The first half price campaign is until June 30, 2021 (Wednesday).
4. Target facilities
Ikebukuro Shopping Park (Location: 1-29-1, Minamiikebukuro, Toshima-ku, Tokyo)
5. Service start
Available sequentially from Wednesday, March 31, 2021
6. Target stores / privilege details
■ Green gourmet
Benefits: 5% OFF (some items excluded)
Terms of use: Those who purchase 1,000 yen or more including tax
■ Flo Prestige
Benefits: 100 yen discount (some items excluded)
Terms of use: Those who purchase 500 yen or more including tax
■ Commitment
Benefits: 10% OFF (some items excluded)
Terms of use: Those who purchase over 3,000 yen including tax
■ Takeda Ham
Benefits: 10% off handmade loin ham tax-included 1,620 yen
■ Beard Daddy
Benefits: 100 yen discount (some items excluded)
Terms of use: Those who purchase 800 yen or more including tax
■ Wrapped Crepe Corot
Benefits: 1,000 yen including tax for 5 crepes of your choice (1 type each) (some items excluded)
■ Cafe Caldino
Benefits: 10% off bread in the showcase (some items excluded)
Terms of use: Those who purchase 1,000 yen or more including tax (takeout only)
* The maximum number of times you can use it per day is 5 times. (One time at each store)
* Please note that the terms of use vary from store to store.
7. How to use
① Purchase an "ISP passport" at the target store or website ( https://www.favy.jp/plans/1682)
② Present your membership card at the store
③ Receive benefits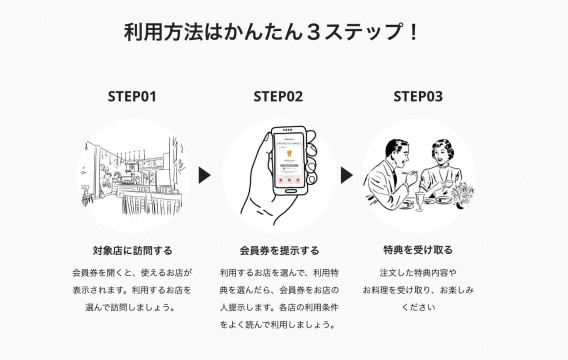 【Company Profile】
Company name: favy Co., Ltd.
Location: Shinjuku Tatsumi Building 7F, 6-16-6 Nishi-Shinjuku, Shinjuku-ku, Tokyo 160-0023
Business: Marketing support and restaurant management specializing in the restaurant market
http://www.favy.co.jp/
Company name: Ikebukuro Shopping Park Co., Ltd.
Location: 1-29-1, Minamiikebukuro, Toshima-ku, Tokyo 171-8532
Business content:
Management of public underground parking lots and shopping centers and incidental businesses
■ Tenant business (about 60 tenants)
■ Parking lot business (capacity: 171 cars)
http://web-isp.co.jp/