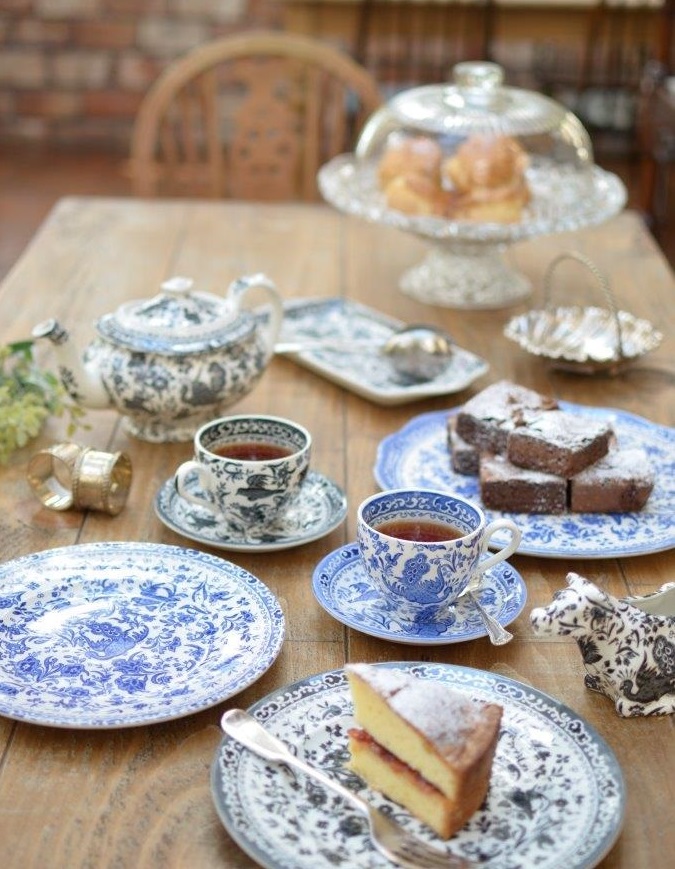 Tea time to enjoy with warm floral patterns and vintage elegantly designed cups and saucers that feel the beginning of spring
■ Session: April 7, 2021 (Wednesday) -April 27, 2021 (Tuesday)
■ Venue: Seibu Ikebukuro Main Store 4th Floor Event Space NEWS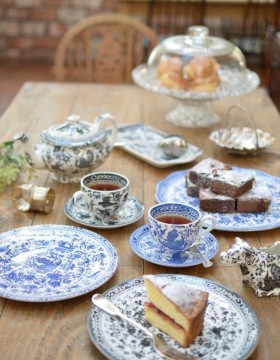 ---
---
At the event space NEWS, we will propose special goods and hints that will enrich your daily life from "Pounding English Tea Time". From the British vintage and antique miscellaneous goods specialty store "Sakura Manor House", including the British tableware brand Burleigh with a history of more than 170 years, a vintage trio of cups & saucers and plates, afternoon We have selected items that you want to give to your new life, such as tea stands.
★ What is event space NEWS?
It is an event space that "proposes new things and things". We will introduce various products for each floor according to one theme.
[Burleigh Blue Calico] Pottery brand loved by Prince Charles of England
Burgess & Leigh (Burleigh for short) was founded in 1851 in Stoke-on-Trent, England, and has maintained the same manufacturing method for 170 years. Because of the painting method of attaching a sticker called copper plate transfer, each pattern, color tone, and condition has its own individuality, and it is full of warmth and kindness not found in industrial products.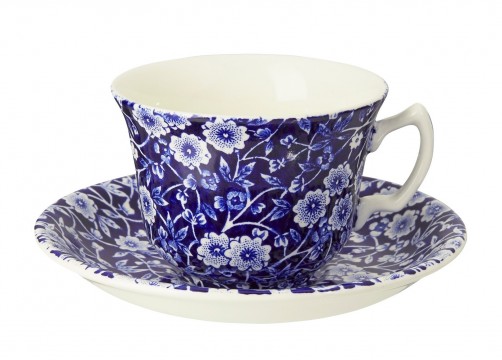 ■ Blue Calico Cup & Saucer
One of Burleigh's representative designs, the image of Purnas (a type of cherry blossom) that fell on the ice. It is a warm floral pattern that makes you feel the beginning of spring after a long winter. * Dishwasher and microwave can be used
[Size] Cup: Approximately caliber 9 x major axis 11 x height 6.5 cm Saucer: Approximately diameter 14.5 x height 2.5 cm Capacity: 220 ml 5,500 yen
[British miscellaneous goods] Vintage trio / Winstan Raycat
At "Sakura Manor House", British antiques and British miscellaneous goods purchased by the owner are lined up. The "Vintage Trio" and "Winstan Raycat" have caught the hearts of NEWS staff. The "vintage trio" is an old-fashioned and elegant design that is not made in modern times.
■ Vintage trio
At the afternoon tea, we will choose the pattern according to the guest and provide hospitality.
Tea cup + saucer + cake plate (3-piece set) from 4,950 yen
■ Winstan Raycat
A cat figure by British potter Jenny Winstanley. Captivated by the mysterious glass eyes that follow the movement of people. From 9,350 yen
[Darumein marmalade] enjoy with such as tea and scones
A traditional marmalade using recipes inherited from the 17th century in the Hazel family mansion "Dalmaine" in the Lake District of England.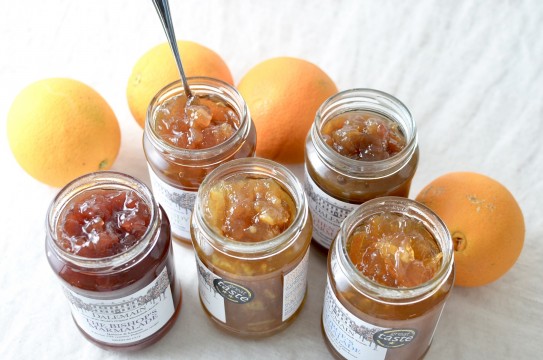 All 5 types (Jane's Marmalade / George's Marmalade / Bishop Marmalade / Kitchen Garden Marmalade / Apple Brandy Marmalade) Capacity: 340g ¥ 1,728 each
Seibu Ikebukuro Main Store
Address: 1-28-1, Minamiikebukuro, Toshima-ku, Tokyo 171-8569
Phone number: 03-3981-0111 (main representative)
Business hours: 10: 00-21: 00 * Sundays and public holidays-20: 00 (irregular holidays)
Homepage: https://www.sogo-seibu.jp/ikebukuro/
~ Seibu Ikebukuro Main Store ~ About measures for infection prevention Seibu and Sogo stores are taking the following measures to prevent the spread of new coronavirus infection.
1) We carry out regular cleaning and disinfection of customer facilities.
2) Alcohol-based disinfectants that can be used by customers are installed at various locations throughout the store, such as at the entrances and exits of each store.
3) Some customer services have been discontinued.
4) Large-scale events and events have been cancelled.
5) In principle, sales staff wear masks.
6) We thoroughly manage the health of our employees.
7) We take thorough measures against droplet infection, such as installing vinyl sheets at centralized cashier counters and wearing face shields.
8) We have secured a social distance.
-Request to customers-
1) Please come to the store wearing a mask.
2) Please cooperate in ensuring social distance.
3) Please refrain from visiting the store if you are not feeling well or have a fever.
We apologize for any inconvenience caused and appreciate your understanding.