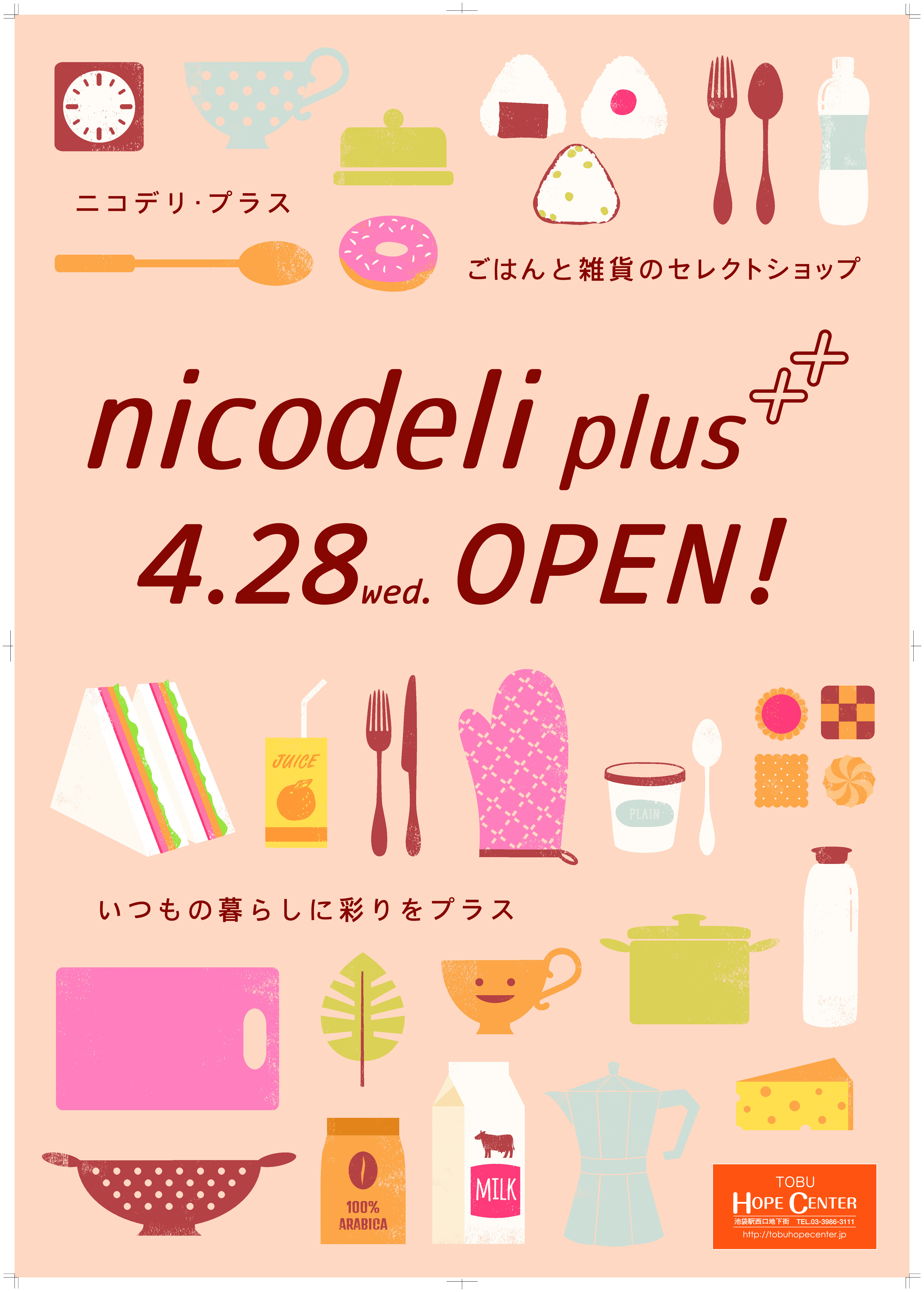 Tobu Department Store Co., Ltd. will open a new shop "nicodeli plus" for the first time in the underground shopping district "Tobu Hope Center" at the west exit of Ikebukuro Station.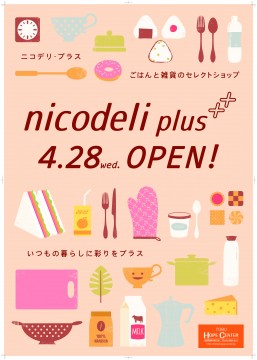 Nicodeli Plus is an item-combined daily shop that supports women who enjoy their daily lives positively in Jenaka + Jechika (close to home), as the time spent in the "local" is increasing due to changes in lifestyle. It was planned by employees in their 20s and 30s who work at the Tobu Department Store Ikebukuro Main Store, and was born as a self-editing project that challenges everything from product selection to operation.
---
---
The "Tobu Hope Center" faces the transfer passages of each railway at Ikebukuro Station, and is in a highly convenient location that is directly connected to the front of the West Exit Station. We would like to invite people who want to easily complete their shopping in one stop, such as those who work at home or in the office, those who change trains or those with children, near Ikebukuro.
We have a lineup of easy-to-use ready-to-eat meals / individual meals and sweets that are in high demand, miscellaneous goods that make Jenaka fun, and seasonal miscellaneous goods that can be used for walking and shopping in Jechika.
<Nicodeli plus shop concept>
It is a select shop with playful miscellaneous goods and gifts that "make every day smile" rice + (plus) sweets and Jenaka + Jechika life a little warm and a little cute + (plus).
It is a self-service shop where you can freely choose what you like in one stop.
■ <Product composition>
・ Lunch boxes, side dishes, and sweets (Japanese and Western confectionery) that you can enjoy right after you take them home
We have collected easy and healthy lunch boxes, delicatessen, bread, and fashionable sweets selected by department store deli staff and Japanese and Western confectionery staff.
・ Fashionable Jenaka miscellaneous goods, relaxing goods, kitchen utensils that add color to your life
You can enjoy choosing colorful and convenient goods and fashionable kitchen accessories for both gifts and personal use.
・ One-mile fashion miscellaneous goods that can be used for going out in Yetika + Petit gifts for middica (close) people
Colors and patterns that make you feel good are the key items that make going out to your neighborhood fun. Unisex gifts for close friends can be used together.
■ <Project staff>
The young staff of Tobu Department Store will take the lead in everything from shop concept planning to interior image determination, product selection, and operation, and will respond to customers' daily requests and inquiries in detail. As for the uniforms of the sales staff, the staff discusses "a fresh style that renews the image of department store employees!" And welcomes you with a Garson-style apron + newsboy cap.
nicodeli plus Overview
Open: Wednesday, April 28, 2021
Location: Tobu Hope Center South Zone
Store area: Approximately 35 tsubo
Business hours: 10: 00-21: 00
(According to Tobu Hope Center business hours)
Overview of Tobu Hope Center
Location: 1-1-30 Nishiikebukuro, Toshima-ku, Tokyo
Operating company: Tobu Department Store Co., Ltd.
Commercial facility: Approximately 4,200 m2, 43 stores
(8 food and drink, 25 product sales, 10 service related)
Business hours: 10:00 to 21:00 * Open until 19:00 for the time being.
(Some stores are different)
Homepage URL: http://tobuhopecenter.jp/