Co., Ltd. loft of household goods specialty stores for a period of up to 2021 July 1 (Thursday) good Ri September 30 (Thursday), to recover the plastics, including the writing instrument of the package, a program to recycle "Getting Started, as collection sites store the pen recycling ", will trial developed by the loft seven stores of stationery goods sales field.
---
---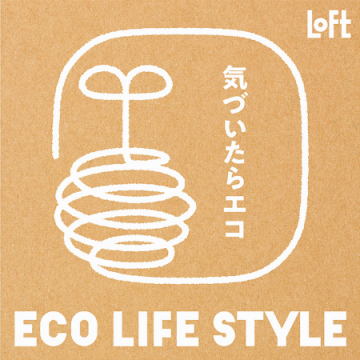 This "Getting Started, pen recycling of" recovery program, Pilot Corporation and Terra cycle Japan Limited Liability Company, is a program to tackle the Tokyo suburbs about 30 companies of stationery dealer.
Loft Co., Ltd. aims to be a production company that proposes lifestyles through miscellaneous goods while feeling the atmosphere of the times and cutting out the atmosphere of the times, based on the concept of "time vessel" since the establishment of Shibuya Loft in 1987. Loft, centered on Ginza Loft, which opened as a next-generation flagship store in 2017, offers products and plans from various angles based on the global issue of "sustainability." In addition, from the standpoint of selling miscellaneous goods as a living business, we are implementing initiatives as a base for "collecting used kitchen sponges" and "collecting cosmetic containers" as actions aimed at realizing a "let's start from what we can do" recycling society. doing. This time, Pilot Corporation has expanded its bases to 30 external dealers and is conducting a trial development of the stationery package collection program "Getting Started, Pen Recycling," which has been implemented in-house since April 2020. , Loft Co., Ltd. will participate as a collection base.
< Overview of " Let's get started, pen recycling" collection and recycling program>
Period Between: 2021 July 1 (Thursday) September 30 (Thursday)
Reliance Point: Russia shift seven stores stationery goods department
Ginza, Shibuya, Ikebukuro, Futakotamagawa, Marunouchi, Oimachi, Takadanobaba
Collection target : Used pens and other plastic writing tools , correction tapes , and other plastic packages
* We will collect it regardless of the store or brand you purchased it from.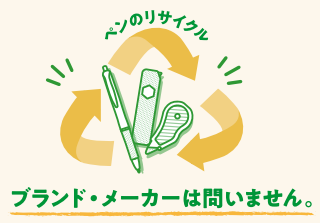 <About terra cycle>
Since its founding in 2001, it has been an environmental social enterprise that creates innovative solutions to waste problems under the mission of "throw away the concept of throwing away", and currently has a recycling business in more than 20 countries.