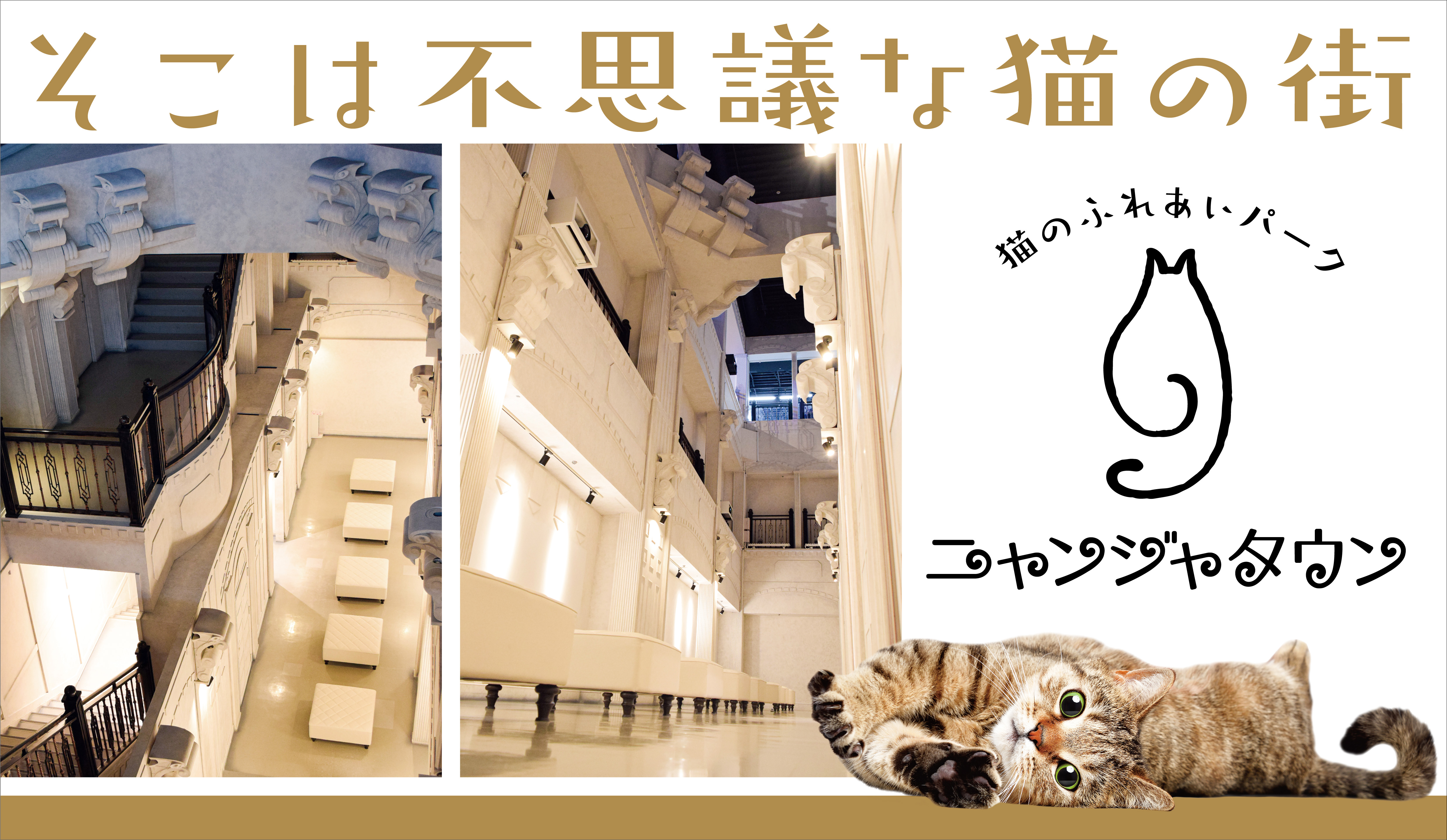 "NAMJATOWN" (Ikebukuro, Tokyo) operated by BANDAI NAMCO Amusement Co., Ltd. will open a cat contact park "Nyanja Town" on October 1, 2021 (Friday).
"Nekobukuro" (operated by P2 & Associates Co., Ltd.) is a contact facility based on the concept of "a mysterious cat town" that has been open in Ikebukuro for 21 years. I was looking for a place to move my cat due to the closure of the parent facility.
"NAMJATOWN" is located in Sunshine City, which is adjacent to "Nekobukuro". Cats are the symbol character of the park, and it is customary to attach cat ears to the characters even in collaborations such as animation.
As "NAMJATOWN" agrees with and is ready to accept the idea of "Nekobukuro" that is close to the cat, the cat has moved. The operation will continue to be outsourced to P2 & Associates Co., Ltd., and the approximately 30 cats living in "Nekobukuro" will be reborn as the cat contact park "Nyanja Town".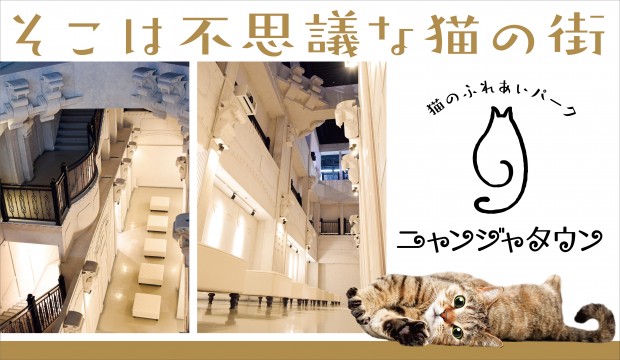 "Nyanja Town" is a space where we humans can visit the "Cat Town" where about 30 unique cats live and experience the cat society.
---
---
You can take a leisurely look at the cats, interact with them, find your favorite cat and take a picture, and at snack time, you will be able to give a snack sold in "Nyanja Town". is. Let's take a look at our wonderful relationship with cats from Nyanja Town.
NAMJATOWN Official Website: "NAMJATOWN" Latest Information
https://bandainamco-am.co.jp/tp/namja/NEWS/info/20210901.html
What is "Nyanja Town" ?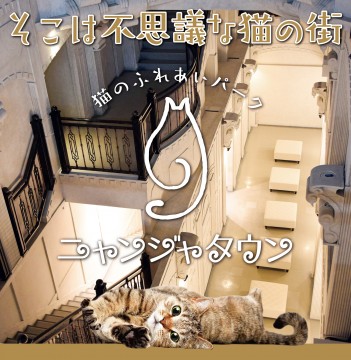 If you go down the secret stairs somewhere in NAMJATOWN, you will find a mysterious cat town called "Nyanja Town". Unique cats live in their own way every day.

However, their "cat society" living in this city is very complicated. First, walk around the city and see the cats in the immediate vicinity. There may be hidden hints for getting better, such as their habits and how to spend time with us.

After that, if you actually touch it, you will have more time with the cat. Let's take a look at such a wonderful relationship between cats and us from this place.
《Campaign to commemorate the opening of "Nyanja Town"》
◆ Free campaign for companions
One companion can use it free of charge for each person. <Campaign period: Until October 15, 2021 (Friday)>
* Cannot be combined with other services or discounts.
<< "Nyanja Town" regular service >>
◆ Nyan this day service
On the days with 2 "2nd, 12th, 22nd", the ticket is usually 800 yen, but you can purchase it for 700 yen.
◆ Happy10 service
If you collect 10 used tickets, you can use it once for free.
* Limited to tickets within the past 6 months.
◆ Birthday service
Birthday guests can use it once free of charge.
* Please bring something that can be proved.
Overview of "Nyanja Town"
[name]
NAMJATOWN * "NAMJATOWN" is a new block in NAMJATOWN Park.
[location]
〒170-0013
3 1-3 Higashiikebukuro, Toshima-ku, Tokyo Sunshine City World Import Mart Bldg. 2F NAMJATOWN
[Open date]]
Open at 11:00 am on Friday, October 1, 2021
[business hours]
Weekdays 11: 00-20: 00
Saturdays, Sundays, and holidays 10: 00-20: 00
* Last admission 19:00
[Regular holiday]
Irregular holidays * Same as NAMJATOWN's regular holidays.
[price]
800 yen per hour
* A separate NAMJATOWN admission fee (adults 13 years old and over 800 yen / children 4-12 years old 500 yen) will be charged.
* Persons under 12 years old must be accompanied by a guardian over 18 years old. Children under 3 years old are free of charge.
[Official site]
Scheduled to be released in late September.
[the latest news]
https://bandainamco-am.co.jp/tp/namja/NEWS/info/20210901.html
[Official Twitter]
https://twitter.com/nyamjatown876
* Please refrain from hugging cats, making loud calls, and shooting with flash. You cannot bring in snacks or food or drink.
* News release information is current as of the date of the announcement. The contents may be changed or canceled without prior notice after the announcement.
* All prices include tax.
※The image is an image.
In addition, our facilities, including the store, are taking measures against various new coronavirus infectious diseases.
Please see the homepage for details.
https://bandainamco-am.co.jp/company/NEWS/important/notice_AmusementSpot_cv19.html
<Past related articles>
"2.5-dimensional" stage / musical information transmission base is born in Ikebukuro "2.5-dimensional showcase" opens in Nanja Town on Wednesday, July 21
Introducing a newly drawn illustration of Sumijiro and Mameko playing with cats! "Kimetsu no Yaiba x Nanja Town-Gentle Days with Cats-" will be held from February 5th (Friday)
The band members have become "cats"! ?? "Argonavis from BanG Dream! AAside in Nanjatown-Aru Gonyabisu to BanFesu!-" Starts from October 9th (Friday)!