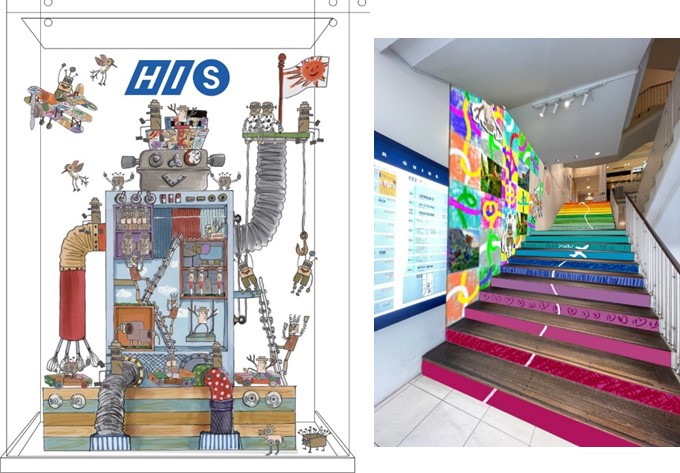 [Ikebukuro Parco]
Nitobe Bunka Elementary School We are planning a travel-themed art exhibition at Ikebukuro Parco and HIS with 60 children.
Companies and creators from different industries who sympathize with the educational policy of Nitobe Bunka Elementary School, which focuses on challenging real social issues and working to foster "Happiness Creator", express a fantasy trip with children on the theme of travel. To do.
---
---
The theme is "Have a nice trip! Hello new world!" Now that we can't go on a trip as we wish, we propose a new trip that draws with the fresh image of children.
We use waste materials that are discarded for some of the works.
In the new journey, we will bring out the free imagination of children and contribute to the creation of bonds between people and society from the borderless perspective of the freedom that arises from them.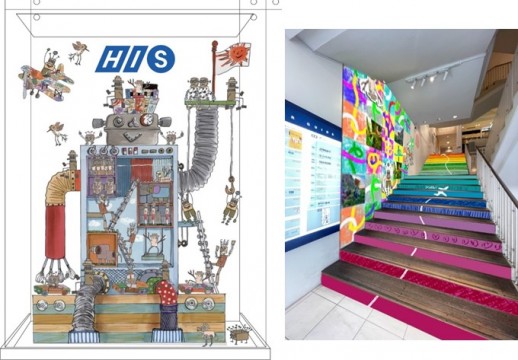 ・ Outline of the event
Exhibition period: From October 9, 2021 to any time-scheduled for late December
Location: HIS The ROOM of journey IKEBUKURO (Ikebukuro Parco Main Building M2 floor, Ikebukuro Parco Meiji-dori show window, Meiji-dori entrance stairs)
Planning: Rotating Design Research Department (Parco Space Systems Co., Ltd.)
・ Efforts
[Nitobe Bunka Gakuen]
We are taking on the challenge of developing Happiness creators by considering both cross-curricular learning activities and challenges to real social issues.
[HIS]
The ROOM of journey IKEBUKURO Sales Office
"The beginning of the trip starts here"
Read a travel book over a cup of coffee.
Our "partners" who have traveled around the world will help you on your journey.
[Ikebukuro Parco]
We want to create a new era together with the next generation by connecting diverse personalities and values, driven by individual imagination and passion.
Cut the world with your sensibilities.
[Parco Space Systems]
Rotating Design Research Department
While going around between people, things, and things
I am researching communication design that will lead to the future.