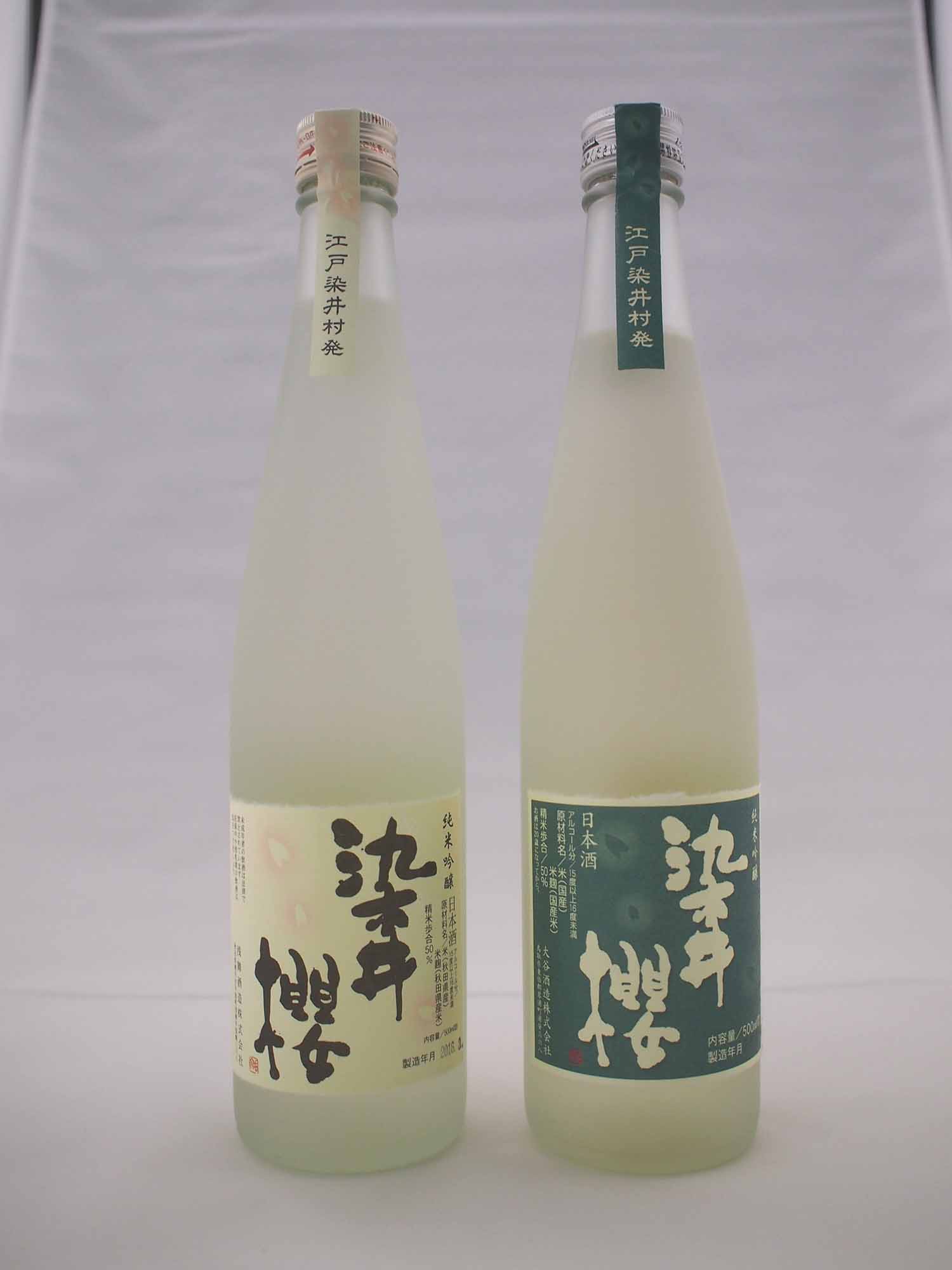 Born in Komagome, Toshima-ku, sales reservations for Junmai Ginjo Sake "Somei Sakura" will begin on 2/1 (Tuesday).
It will be on sale on March 21st, the day of the spring equinox, which has become familiar every year.
Junmai Ginjo Sake "Somei Sakura", which is celebrating its 21st year this year, aims to promote the local town centered on the Komagome / Somei Ginza shopping district in Toshima Ward, which is the "birthplace of Yoshino cherry blossoms" that represents Japanese cherry blossoms. It is a sake that was born in 2002 as a Japanese sake. Over the past 21 years, we have sold more than 110,000 units in total, and with each year's sales, it has become widespread as a regional brand of Komagome, and has been well received by many customers. In addition to the usual light turbid type and refreshing dry type (500 ml each), we also have a Yoshino cherry sake set that is only available until February 28th.
In addition, the same as last year, the Junmai Sake (300 ml) made by Saitama Asahara Sake Brewery was combined with the 300-set limited zodiac glass set. The sake used for this Somei Sakura brand is made from pure rice sake, which is made only from rice and jiuqu, and you can fully enjoy the aroma and umami of the original sake. Why don't you enjoy the spring season this year with 3 different types of Yoshino cherry trees? The image of sake may change!
Sale: Reiwa February 1, 4th-Reservation starts
Reservation method: Refer to HP https://www.kiwa-kk.com/someizakura/
・ Contents of the items for sale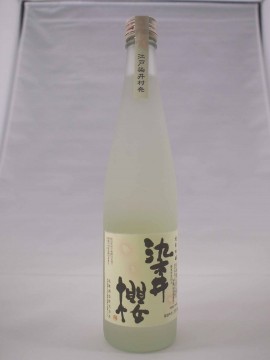 ● Junmai Ginjo "Somei Sakura" Light nigiri type Akita / Asamai Sake Brewery 500ml 1,250 yen (excluding tax)
This sake is "Original Yoshino Cherry". The image of cherry blossom petals is expressed with pure rice sake made only from rice, jiuqu and water. Very fruity and faintly hazy shades make you feel the scent of spring.
Raw rice / Akari Hoshi Rice polishing rate 50%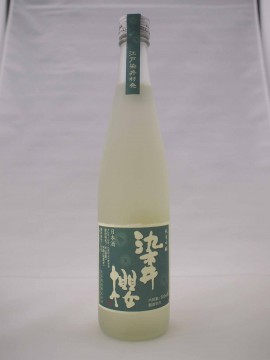 ● Junmai Ginjo "Somei Sakura" Refreshing dry type Tottori / Otani Shuzo 500ml 1,250 yen (excluding tax)
When you put it in your mouth, the refreshing taste spreads. Of course, you can enjoy it at room temperature as it is, but if you add it with kanzake, it will have a more hidden taste.
Raw rice / Yamada Nishiki / Gohyakumangoku Rice polishing rate 50%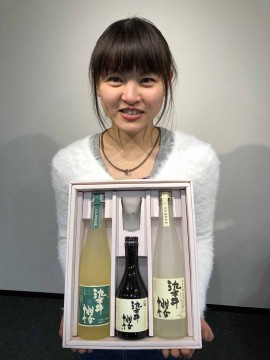 ● Limited! Yoshino cherry tree set of 3
(1 bottle each of the above + 70% polished rice 300ml 1 bottle of pure rice wine and 1 zodiac glass) 3,800 yen (excluding tax)
Limited sale of 300 pairs. As with last year, the glass that designed this year's zodiac and this limited sake are a set of 70% polished pure rice sake made by Saitama and Asahara Sake Brewery using local rice suitable for sake brewing. This limited sake has become very popular every year, and this set has become the most popular product of the year. It is a perfect set for gifts.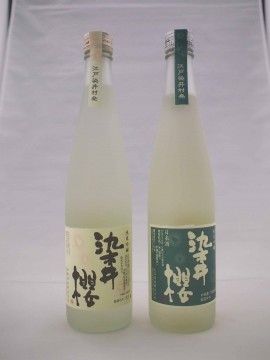 ● Somei Sakura Sake Set (1 bottle each of light nigori sake and refreshing dry sake) 3,100 yen (excluding tax)
It is a raw sake that is full of fresh aroma and umami and is not burned at all. It is a limited set that only prepares the quantity reserved by February 28th.
・ Background of the birth of "Yoshino cherry tree"
Komagome / Somei is the birthplace of "Somei Yoshino", which represents Japanese cherry blossoms. The Komagome / Somei district during the Edo period was known as a scenic spot where you can enjoy seasonal flowers such as chrysanthemums and azaleas, with many gardeners lined up by each clan (currently Somei Street). It is said that the Yoshino cherry tree was spread all over the country by the gardeners of "Somei" from the end of the Edo period to the beginning of the Meiji era. In order to spread such local history, let's develop sake that can imagine the beauty of Yoshino cherry tree and cherry blossoms as a local town development! The people of the shopping district established the Somei Sakura Executive Committee and planned to sell sake. For its development, I visited breweries all over the country and wanted to express the simple taste of rice (variety: Hoshi Akari), which has a color that allows you to imagine the petals of cherry blossoms while leaving a light turbidity, and a relaxing atmosphere like cherry blossoms. "Somei Sakura" was born by Asamai Sake Brewery in Yokote City, Akita Prefecture.
・ Inquiries
"Yoshino cherry tree" executive committee secretariat KIWA Co., Ltd. Telephone 03-5974-1171
<Past related articles>
[From Toshima Ward Public Relations Section] Ike Sunpark Farmers Market will be reopened from October 30th (Sat) and 31st (Sun).
Produced by Toshima Ward x 81 Legendary voice actors gather on Toshima Culture Day! 11/1 "Legend Voice Actor Festival-Legend revives from this voice!"
[From Toshima Ward Public Relations Division] Toshima Ward Tokiwa-so Manga Museum Special Exhibition "Tokiwa-so Girl Manga"
"Tokyo Yosakoi" panel exhibition now being held (until September 29) -Echika Ikebukuro Gallery-