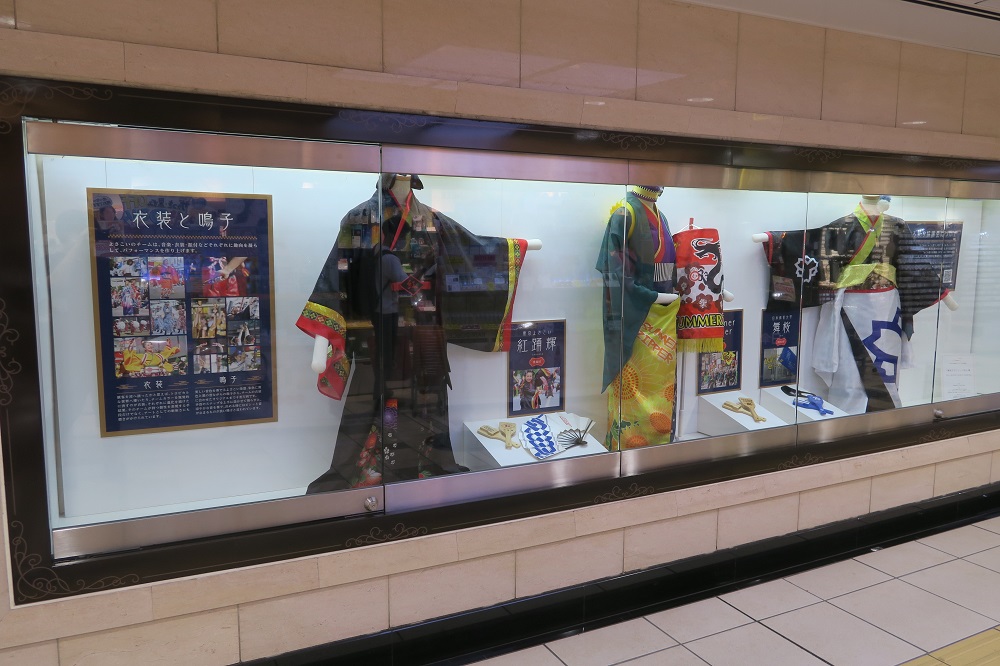 The "Tokyo Yosakoi" panel exhibition is being held at Echika Ikebukuro Gallery (inside Tokyo Metro Ikebukuro Station) until Wednesday, September 29th.
"Tokyo Yosakoi", the main content of the "Dance Festival", the second part of the "Fukuro Festival" held in Ikebukuro every September and October, started in 2000, and more than 100 teams participate from all over the country every year. And compete for a gorgeous performance.
This year, it was canceled due to the influence of the new coronavirus, but we will show you the past "Tokyo Yosakoi" with colorful panels so that Toshima Ward will be a little more energetic and lively.
In this exhibition, in addition to the panel exhibition of the Fukuro Festival and Tokyo Yosakoi, we will introduce the costume exhibition, which is one of the highlights of "Tokyo Yosakoi", and the "Tokyo Yosakoi Presents H-1 (Hifumi One) Grand Prix".
■ Date and time Until Wednesday, September 29, 3rd year of Reiwa 6:00 am to 11:00 pm
■ Location Echika Ikebukuro Gallery (inside Tokyo Metro Ikebukuro Station)
■ Organizer Toshima Future Culture Foundation
■ Cooperation Fukuro Festival Council, Creative System Co., Ltd., San-SUN-, Kochi Prefecture Yosakoi Ambassador Kizuna International Team, Uzumaru, Yokohama Hyakuhimetai, Yasou, Beni Dance, Nippon Sport Science University Maisakura, Summer Zipper
★ Tokyo Yosakoi H-1 (Hifumi One) Grand Prix
The original song "Tokyo Yosakoi Sodance-Hifumi-" was produced to commemorate the 50th anniversary of the Fukuro Festival. "Hifumi" is a Japanese-style song with the motif of counting words starting with "Hifumi …", and is performed as a total dance at the finale of "Tokyo Yosakoi" every year, and is popular with many people. In 2020, the Grand Prix was held by soliciting videos of the performance so as not to break the connection with the local community and performers even in Corona. Please see https://h-1grandprix.tokyo/ for details.
Toshima Future Culture Foundation Activity Support Group Kaise, Kato, Kumazaki
TEL: 03-3891-4732
E-mail: assist@toshima-mirai.or.jp
<Related article>
Admission is OK from the baby! A music festival that everyone can enjoy "Salad Music Festival" will be held from August 12th (Thursday) to 13th (Friday) at the Tokyo Metropolitan Theater!
Lecture on the theme of the past, present and future of otaku culture "OTAKU SUMMIT 2020" June 26th (Sat) and 27th (Sun), 2021 Held in Ikebukuro
<Special Exhibition> Kumagai Morikazu Museum 36th Anniversary Exhibition-48 oil paintings by Kumagai Morikazu are on display-