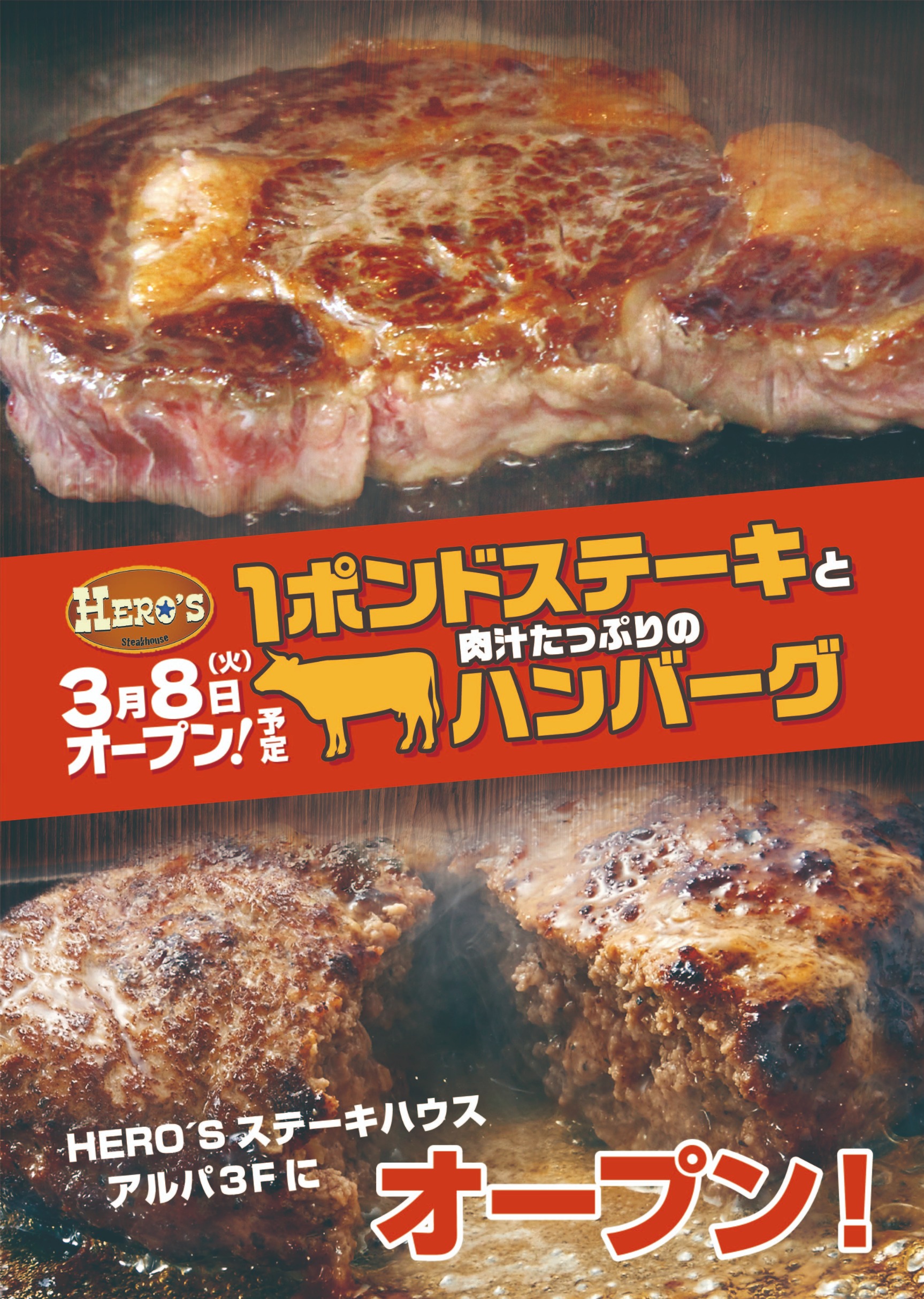 Foodstock Co., Ltd., which operates HERO'S steakhouses in Akihabara, Yokohama, Kichijoji, Sasazuka, Chofu, and Musashiurawa, will open a new store on the 3rd floor of Alpa in Ikebukuro Sunshine City on March 8, 2022.
◆ HERO'S Steakhouse
We mainly serve steaks and hamburgers, and especially the 3-pound steak from the Akihabara store has become a hot topic on SNS such as Twitter and Youtube, and you can line up even on weekdays when the corona is bad. Since the steak is baked on a thick iron plate griddle with strong heat, the gravy is trapped in the meat and it is deliciously baked. The hamburger is a mixture of two types of beef and two types of pork in a golden ratio, and is hand-made at the store every day. As a result of trial and error, we have achieved both juiciness and flesh by enhancing the strengths of both.
---
---
Homepage: http://heros.website/
Instagram: https://www.instagram.com/heros_kouho/
Twitter: https://twitter.com/heros_st_hg
◆ New store
It will open on March 8th on the 3rd floor of Alpa in Ikebukuro Sunshine City. HERO'S has a slightly different menu and concept for each store, but the new store will open with a concept similar to the Akihabara store, which offers 3-pound steak.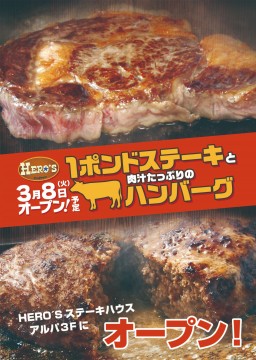 ■ Overview of the new store
Store name: HERO'S Steak House Ikebukuro Sunshine store
Location: 3-1-2 Higashiikebukuro, Toshima-ku, Tokyo Sunshine City Specialty Store Street Alpa 3F
Business hours: 11: 00-22: 00
TEL: 03-6709-0296
◆ Birthday benefits
At HERO'S Steakhouse, if you come to the store on the day of your birthday, you can get half the price of any meat (3 pound steak). You can use it by presenting a driver's license, student ID card, or other item that allows you to confirm your date of birth. You can also receive this benefit at the Ikebukuro Sunshine store.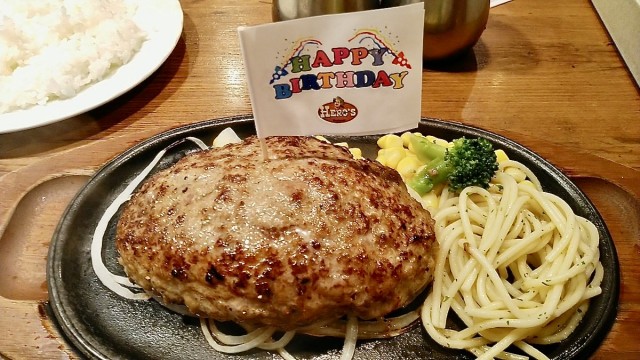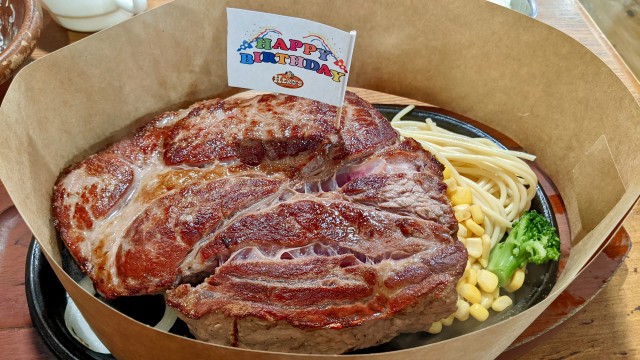 ■ Company profile
Trade name: Foodstock Co., Ltd.
Representative: Yoshiaki Umemura, Representative Director
Location: 4F, ​​Ichigayadaito Building, 6-3 Ichigayadai, Shinjuku-ku, Tokyo 162-0066
TEL: 03-6380-1762
FAX: 03-6380-1769
■ HERO'S Steak House Ikebukuro Sunshine Store Operating Company
Trade name: Glare Ring Co., Ltd.
Location: 1-15-22-108 Shimomaruko, Ota-ku, Tokyo 146-0092
Representative: Hiroshi Niide, President and CEO
<Past related articles>
A place where you can spend a relaxing time with your family Sunshine City Picture Book Forest Very popular!
Detective Conan The City of the Sky (Sunshine City) where heroes gather * April 8th (Friday) to June 12th (Sunday) *
Japan's first MARVEL goods specialty store "MARVEL STORE by SMALL PLANET" where you can enjoy the world of MARVEL at any time OPEN in Ikebukuro / Sunshine City from December 10th (Friday)