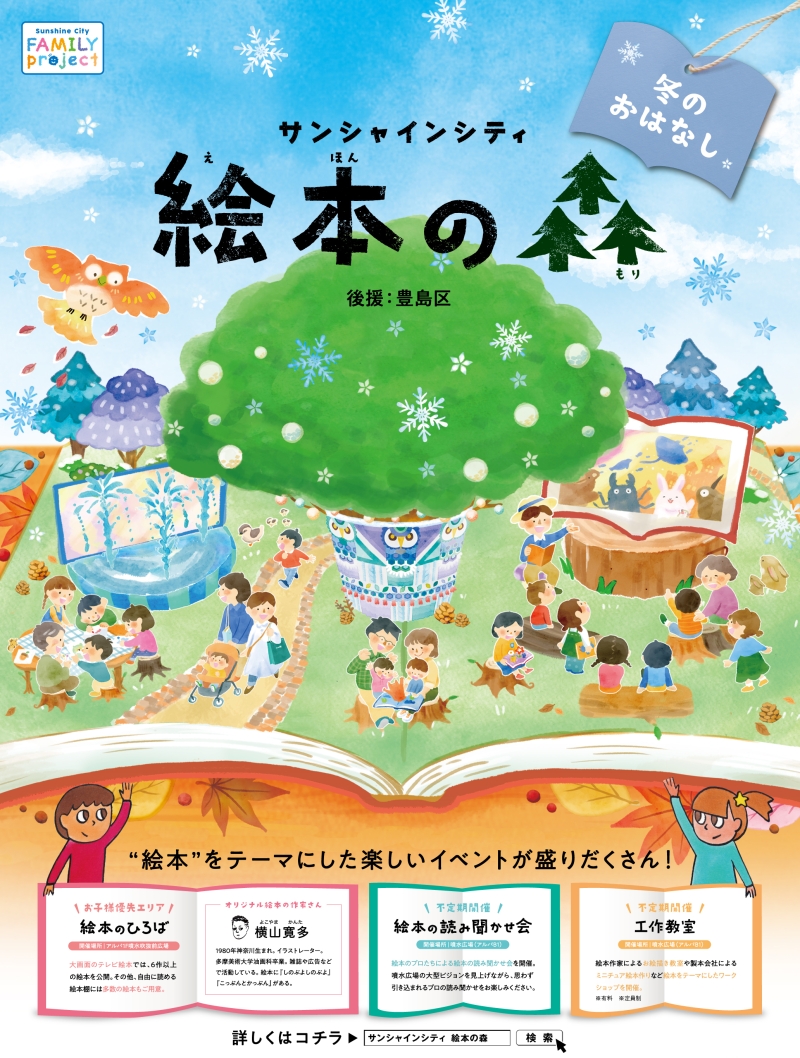 1 year anniversary from the start of the event! New event to commemorate the 1st anniversary!
At Sunshine City (Ikebukuro, Tokyo), from November 2021, as part of the "Sunshine City Family Project", which aims to become a facility that is loved by families, the event "Sunshine City Picture Book" with the theme of "picture book" will be held. Forest" is being held.
This time, we will hold an event that can be enjoyed by families to commemorate the first anniversary of this event. Distribution of "original mini picture books that tell stories with stamps" around the spots set up in the museum, picture book reading sessions by picture book professionals that were popular with many families last year, and picture books such as drawing classes by picture book authors. There are plenty of events that are perfect for autumn reading that parents and children can enjoy, such as a workshop on the theme of "Recycle", and a recycled picture book gift event that gathers in a recycling box.
Picture books nurture children's imagination, sensibility, and language skills, but it is said that opportunities to touch paper picture books are decreasing due to the effects of watching videos on digital devices such as smartphones and experiencing e-books. increase.
In this event, you can spend a warm time while having a fun conversation with your child while experiencing the joy of picking up a picture book and reading it again, and the goodness of reading aloud.
Please come to "Sunshine City Picture Book Forest" where you can enjoy "autumn reading" with your family!
■Sunshine City FAMILY project

Sunshine City is a project that carries out various initiatives to make Sunshine City a place where families can spend even more fun, comfort, and peace of mind.
・Overview
・Original mini picture book where the story progresses with stamps
The mount and how to make an original mini picture book that progresses the story by collecting stamps from various places in the hall is posted on the event flyer distributed in the hall. You can make your own mini picture book.
The first installment distributes the original story "Neko Suizokukan Heiku". The second (from February 1, 2023) will release a new story. Details of the second round will be announced on the event website at a later date.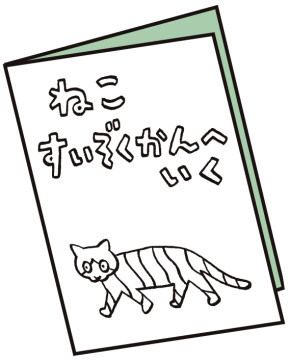 <Original mini picture book mount distribution location>
・Flyer racks throughout the building
<Stamp location>
・Alpa 1F Fountain Atrium Square Picture Book Square
Dates: November 21 (Monday) to January 31, 2023 (Tuesday)
・ Alpa B1 next to Toys "R" Us / Babies "R" Us
Schedule: December 12th (Monday) to January 31st, 2023 (Tuesday)
・In front of Alpa 2F Kumazawa Bookstore
Date: Tuesday, January 10, 2023 to Tuesday, January 31, 2023
・Fountain Square Event
■ Picture book reading session [free]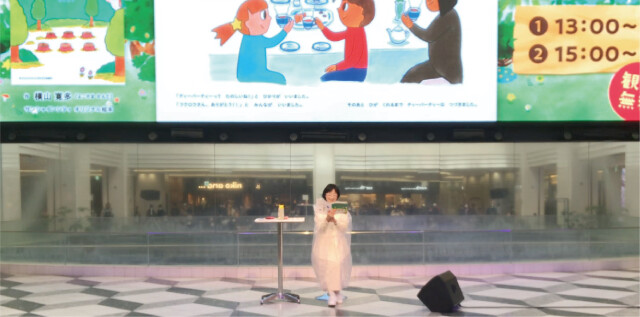 Held reading sessions of picture book works by picture book professionals. You can enjoy a professional storytelling while looking up at the picture book projected on the large screen of the Fountain Plaza.
■ Handicraft class [Fee: 500 yen/person]
We hold workshops related to picture books, such as drawing classes by picture book authors and miniature picture book making. *Capacity system
Date: Irregular Please check the event website.
Place: Sunshine City Fountain Square (Specialty store Alpa B1)
・Recycled picture book gift party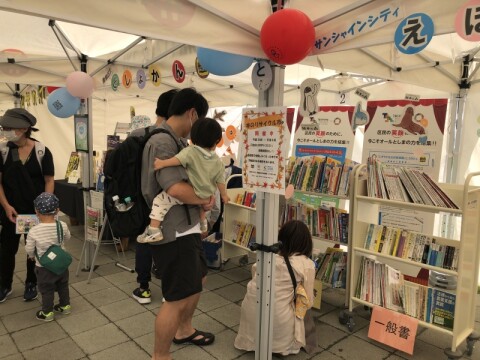 The picture books collected in the "picture book recycling box" installed in the museum will be presented free of charge.
In the event, we will also collect picture books that are no longer read. * Recycled picture book gifts will end as soon as they are gone
Date and time: Sunday, November 6, 11:00-17:00
Venue: Sunshine City PLAYPARK venue (outside area outside the South 3 entrance on the 1st floor of the specialty store Alpa)
https://sunshinecity.jp/event/entry-21592.html
*Recycled picture book presents are scheduled to be held irregularly in the future. We will inform you on the event website.
■ Picture book recycling box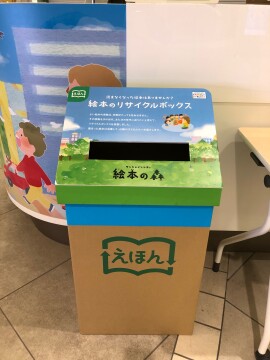 A "picture book recycling box" that collects picture books that are no longer read at home and delivers them to children is installed in the plaza in front of the fountain on the 1st floor of Alpa.
​Comment from the person in charge of "Sunshine City Picture Book Forest"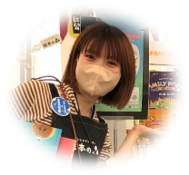 The impression of a good picture book does not fade over time. We have set up a picture book recycling box to send picture books that are loved and filled with memories to the next generation and to the next generation.
The picture books that we actually collect from our customers are in even more beautiful condition than we imagined, as you can see that they have been carefully read. In the past, we have received favorable comments such as "a wonderful project" and "very grateful", so we will continue to hold irregular events in the future.
・Priority area for children Picture book plaza
Parents and children can have fun throughout the year at the picture book square (the square in front of the fountain on the 1st floor of Alpa, a specialty store).
An original story that fulfills everyone's wishes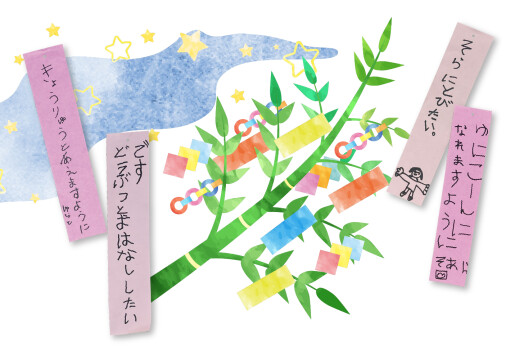 From the strips collected at the Tanabata event of "Ehon no Mori", we selected strips to be the subject and created an original story. The story will be shown on a big screen TV picture book in the Picture Book Hiroba. Please look forward to which strip of paper was selected!
Date and time: 11:00-17:00 each day from Tuesday, November 1
■ Photo spot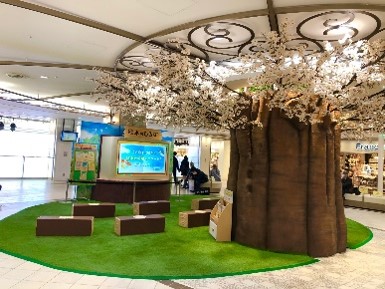 Taiki in the picture book open space is dressed from autumn to winter and from winter to spring so that you can feel the seasons.
■ Story-telling session at the "picture book open space"
A picture book reading session will be held by the librarian of the Toshima City Library.
Date: Wednesday, November 16th
11:00-11:20 / 15:00-15:20
For details on the event, please check the Ehon no Mori official website ( https://sunshinecity.jp/file/official/ehonnomori/ ).
Sunshine City for the whole family to enjoy
Sunshine City has a lot of spots, restaurants and shops that you can enjoy with children.
In addition, we offer a variety of facilities and services to make your outings with your child more comfortable, such as a fully functional baby room (nursing room) and free stroller rental.
With children! Plan for moms and dads: https://sunshinecity.jp/enjoy/course05.html
————————————————– ———-
■ Sunshine City Overview
Location: 3-1 Higashi-Ikebukuro, Toshima-ku, Tokyo
Hours: Varies by facility
Contact: Sunshine City General Information 03-3989-3331 https://sunshinecity.jp/
​————————————————- ———–
*In order to prevent the spread of new coronavirus infections, the contents and schedule may be changed or canceled depending on the situation.
※The image is an image.
*At Sunshine City, we are working to prevent the spread of new coronavirus infections so that customers can visit us with peace of mind. We kindly ask for your understanding and cooperation during your visit. Please check the Sunshine City website for details.
https://sunshinecity.jp/file/official/keep_distance/
<Related articles in the past>
Hone Chicken and Skip Frog Sensei are coming! On September 24th (Saturday), a dance stage and greeting will be held at the fountain square in Sunshine City, Ikebukuro!
"Chikip Dancers Carnival in Sunshine City" will be held at Sunshine City, Ikebukuro from Friday, September 16th!
Sunshine Aquarium at Night "The End is the Beginning Exhibition-The End of Creatures-" A new event to learn about the "preciousness of living things" that tries to connect one's own life to the next life