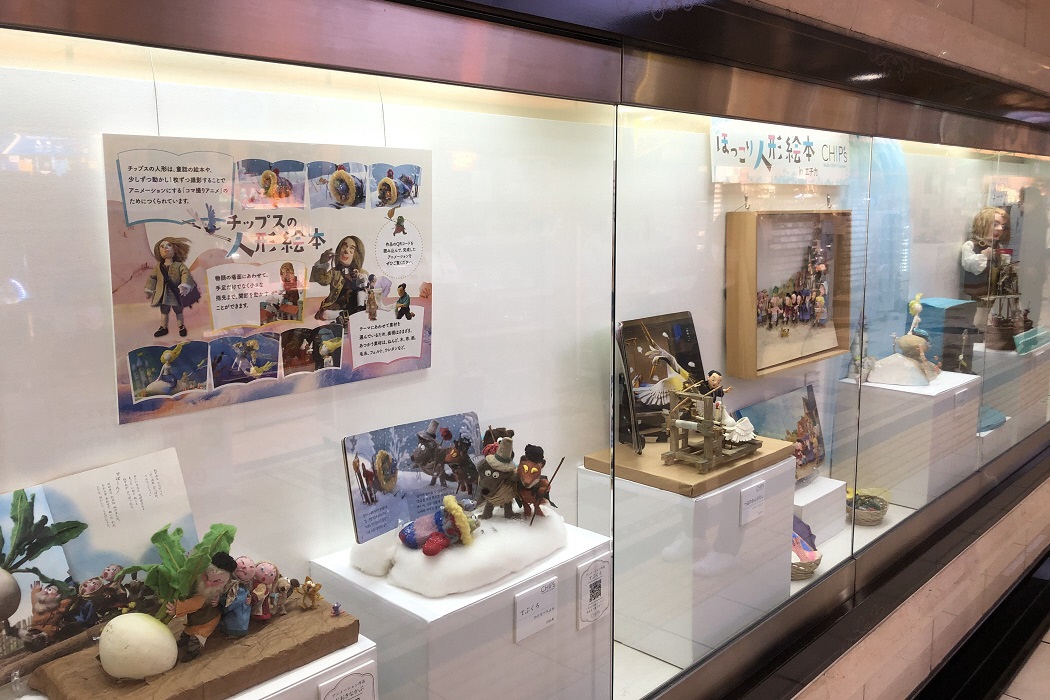 The Echika Ikebukuro Gallery (Tokyo Metro Ikebukuro Station premises) will hold the exhibition "Hokkori Puppet Picture Book in Echika" until November 29th (Tuesday).
Ikebukuro's largest art event, the Ikebukuro Montparnasse Kaiyuu Museum, carries on the spirit of Ikebukuro Montparnasse to the present day and is held every year with the concept of "Everywhere in town is a museum''. This year, the 17th time, we will hold it in autumn in addition to the usual May event.
In this exhibition, along with an introduction to the main autumn project, works by Zoshigaya Doll Studio Chips, one of the participating galleries, will be on display. When you go out in autumn, please enjoy walking around Ikebukuro and experiencing art.
【Overview】
"Hokkori Doll Picture Book in Echika"
◇ Schedule: November 1st (Tuesday) to November 29th (Tuesday), 2022
◇ Venue: Echika Ikebukuro Gallery (inside Ikebukuro Station on the Tokyo Metro Fukutoshin Line)
◇ Planning: Toshima Mirai Cultural Foundation
◇ Cooperation: Doll Studio CHIPs, Ikebukuro Montparnasse Tour Museum Executive Committee
★The 17th Ikebukuro Montparnasse Excursion Museum
Autumn: October 1st (Sat) – November 30th (Wed)
Main venues: Tokyo Metropolitan Theater, regional galleries, cooperating stores, etc.
Official website: https://kaiyu-art.net/
Toshima Mirai Cultural Foundation Activity Support Group Person in charge Kitasumi and Kumazaki
TEL: 03-6912-7222
E-mail: assist@toshima-mirai.or.jp
<Related articles in the past>
[From Toshima Ward Public Relations Division] "Whole Town – Design Museum – Ikebukuro" will be held! – Turning Ikebukuro into a city of design –
[From Toshima Ward Public Relations Division] 90th Anniversary Special Exhibition "Toshima Grand Exposition – Learn from the Past, Live Today, Hope for the Future" October 1, 2022 (Saturday) to March 26, 2023 (Sunday) ) will be held until!
[From Toshima Ward Public Relations Division] "Exercise to calm down with live orchestral performance in Ikebukuro Nishiguchi Park Global Ring" will be held at Ikebukuro Nishiguchi Park on Tuesday, September 13th!