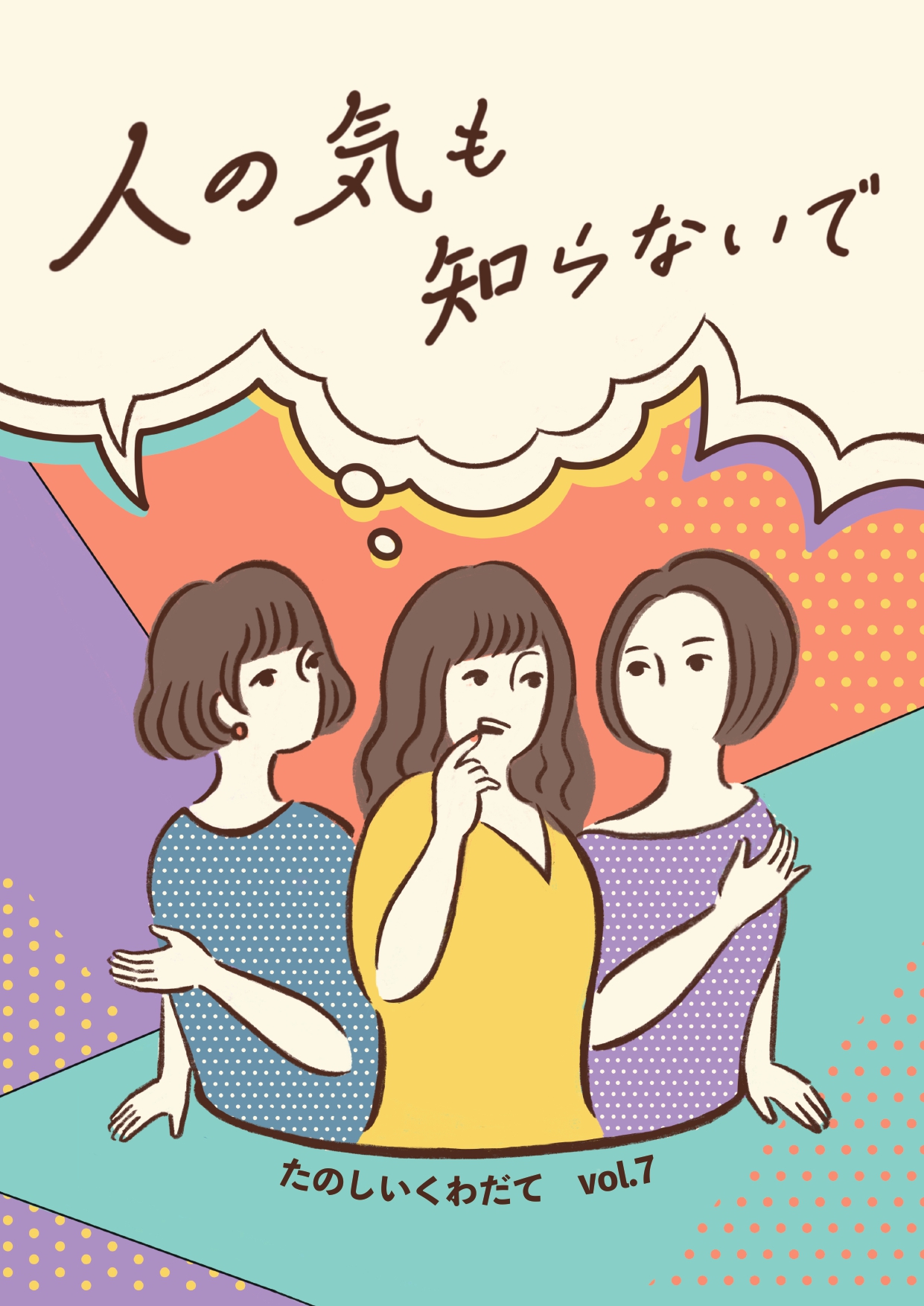 Performance 2022/12/16-18 & video distribution 2022/12/31-
Tanoshii Kuwadate will be a theater x food cafe performance [vol. It will be broadcast on video on February 6th.
[URL] https://www.tanokuwahitoshira.com/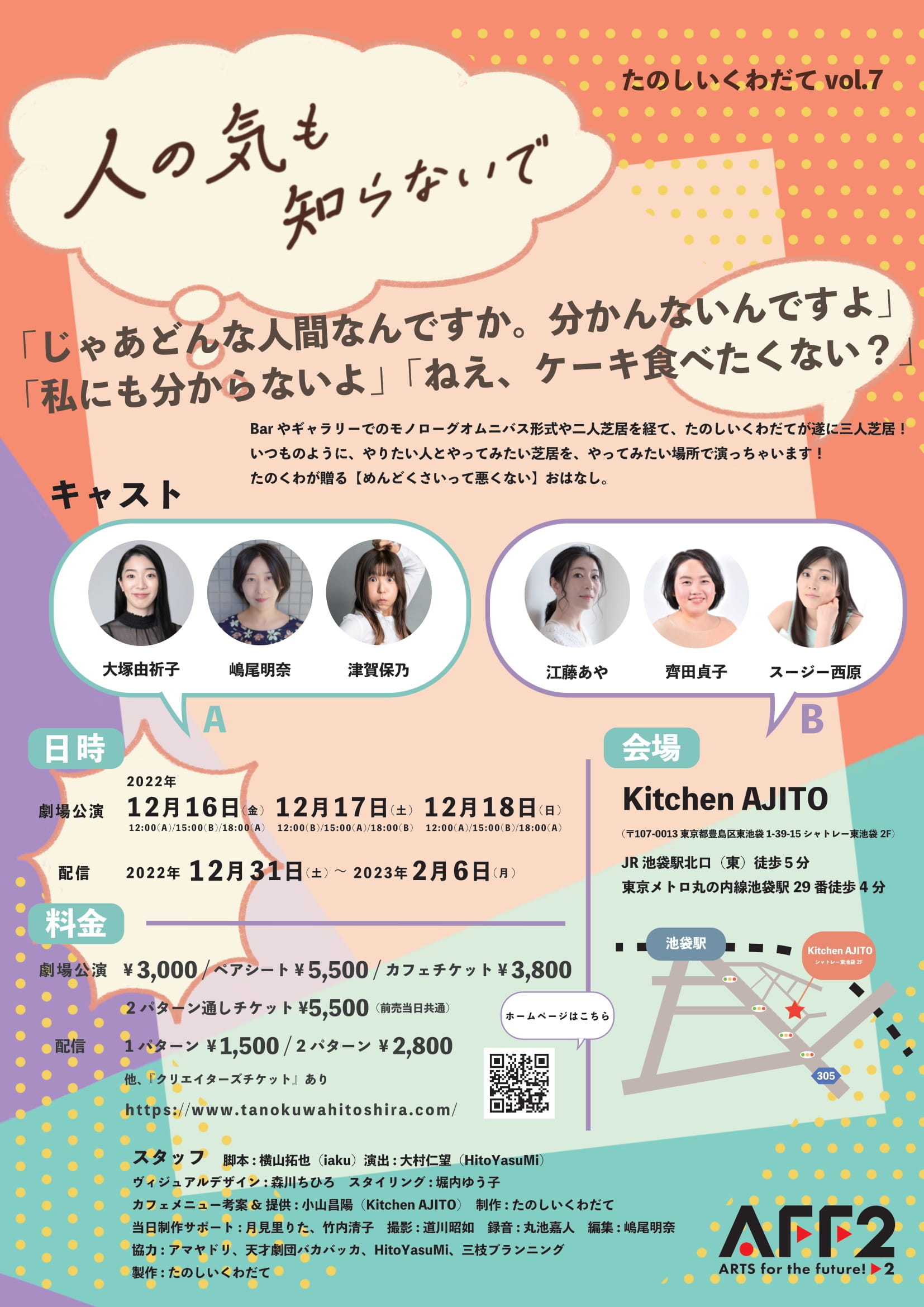 Tanoshi Kuwadate, a group that creates projects one after another, such as theater and restaurant rental performances, theater and gallery performances, and Tokyo-Kagawa two-city performances, is a cafe performance as an [immersive theater] where you can choose to have a dining experience. vol.7 "Don't even know what people think" will be performed.
The screenplay is a super popular work by the theater company iak, which is currently a hot topic. Hitoshi Omura of the theater unit HitoYasuMi will delicately direct a lively yet delicate conversational drama about three women.
At Tanokuwa, it will be an effort that transcends the framework of the familiar stage = theater this time. Just a short distance from the main street, but away from the hustle and bustle, this place is particular about vegetables and sake that you can enjoy in your mouth, and the owner sommelier even makes his own wine. While enjoying the food and drinks of Kitchen AJITO, Yukiko Otsuka, Akina Shimao, and Hono Tsuga from [A], and Aya Eto, Sadako Saida, and Susie Nishihara from [B] will be fascinated by the subtleties within the slyness. . There will be 9 performances with 50 seats each. For details, please visit our website.
<Related articles in the past>
Outdoor event immersed in music and dance from around the world Kinema Kobo outdoor performance "Utakata Carnival" performance decision Ticket sales at confetti
The Tokyo Theater Ensemble, which has performed over 1,800 performances of Kenji Miyazawa's famous work since its world premiere in 1982, has decided to hold its first outdoor performance! "Night on the Galactic Railroad" opens from 8/26 Tickets on sale at Confetti!
"Blue Live" – Inviting medical professionals to live performances – Inviting to 12 programs held at "Tokyo Bunka Kaikan" and "Tokyo Metropolitan Theater"