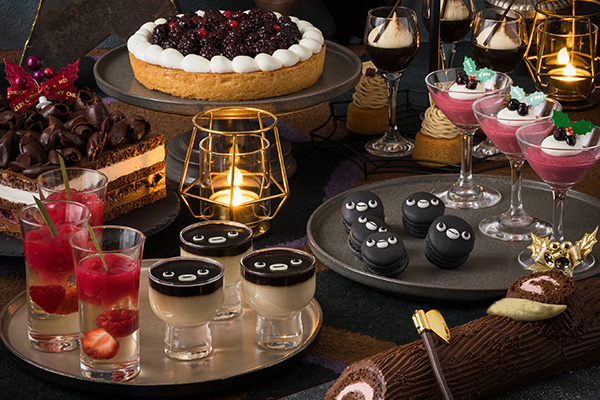 A sweets buffet that you can enjoy safely and securely in a spacious seat
Hotel Metropolitan will hold a very popular sweets buffet at the banquet hall every time as a special Halloween event. This time, a dark fantasy with the image of an adult. Enjoy as many hotel-made sweets as you like, using abundant berries and chocolate. You can enjoy your seat with plenty of space so that you can use it with peace of mind.
■ Venue: Banquet hall 4F Sakura
■ Period: October 16th (Sat), 17th (Sun), 23rd (Sat), 24th (Sun), 2021
■ Time: 12: 00p.m. ~ / 3: 00p.m. ~ (2 part system 100 minutes each)
■ Fee: Adults ¥ 6,000 Elementary school students ¥ 3,000 4-6 years old ¥ 1,300
■ Reservation: October 1, 2021 (Friday) 12:00 p.m. On the Internet
https://ikebukuro.metropolitan.jp/banquet/plan/plan/darkfantasy_sweetsbuffet.html
■ Inquiries: 03-3980-7601 (Telephone for inquiries) 10:00 a.m.-6: 00p.m
* Reservations can only be made online.
* The above charges include consumption tax and service charge (10%).
* For cancellation, a cancellation fee (100%) will be charged from 3 days before the date of use.
* "Suica's Penguin Pear Compote" is not included in the price for 4 to 6 years old. If you wish, we will charge the fee for elementary school students.
・ "Suica's Penguin Pear Compote" One plate per person
Suica's penguin and child penguin finished with pear compote and chocolate in French red wine. Please enjoy it with a special cream using Hokkaido milk. A child penguins appears for the first time in one plate sweets per person.
・ Buffet board
Popular tart with plenty of blackberries, strawberry and lime jelly, forenoir with cherry accents, crispy pie irresistible apple pie, cassis berryne, pumpkin mont blanc, homemade blackberry sorbet, etc. You can enjoy about 20 kinds of sweets.
We also offer the popular series Suica's Penguin Macaron and Suica's Penguin Pudding with a limited taste.
Suica's Penguin Macaron offers a new taste with rose-flavored raspberry cream sandwiched between them. In addition, Suica's penguin pudding will be a mildly sweet marron milk pudding with a sour cassis sauce. One of the attractions is that you can also enjoy Suica's penguin sweets, which are not sold at cake shops.
■ A variety of light meals
In addition to sweets, we also offer light meals such as sandwiches, soups, and salads. Please enjoy it together with the sweets.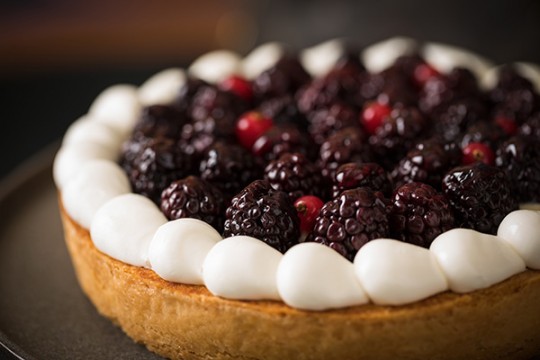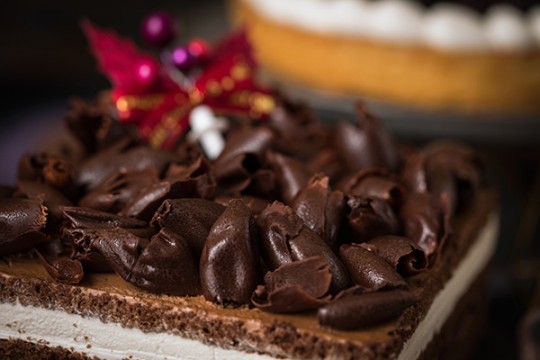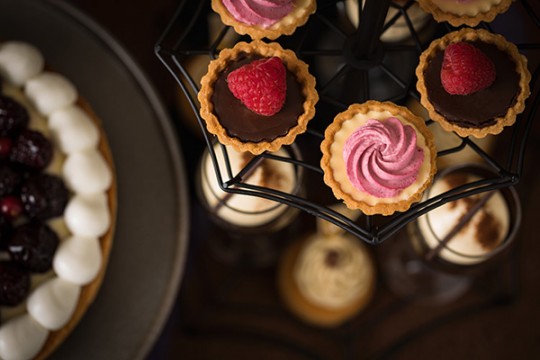 © CS / JR East / D
* Depending on the purchasing situation, the production area and menu of ingredients may change. Please note.
Metropolitan Hotels' efforts to prevent the spread of infectious diseases and requests to customers
At Metropolitan Hotels, while fulfilling the social role of a hotel that provides peace of mind and relaxation
We give top priority to the health and safety of our customers, employees, and everyone else, and implement infectious disease prevention efforts.
https://ikebukuro.metropolitan.jp/feature/coronavirus.html
<Past related articles>
[Hotel Metropolitan] Peach-filled sweets buffet with "Suica's Penguin Peach Mini Pafe" that can only be enjoyed here
[Hotel Metropolitan] "Shin Chao Vietnam" Vietnam Fair Held All Day Dining "Cross Dine" Summer Buffet
[Hotel Metropolitan] Tropical sweets buffet with "Suica's Penguin Maritozzo"