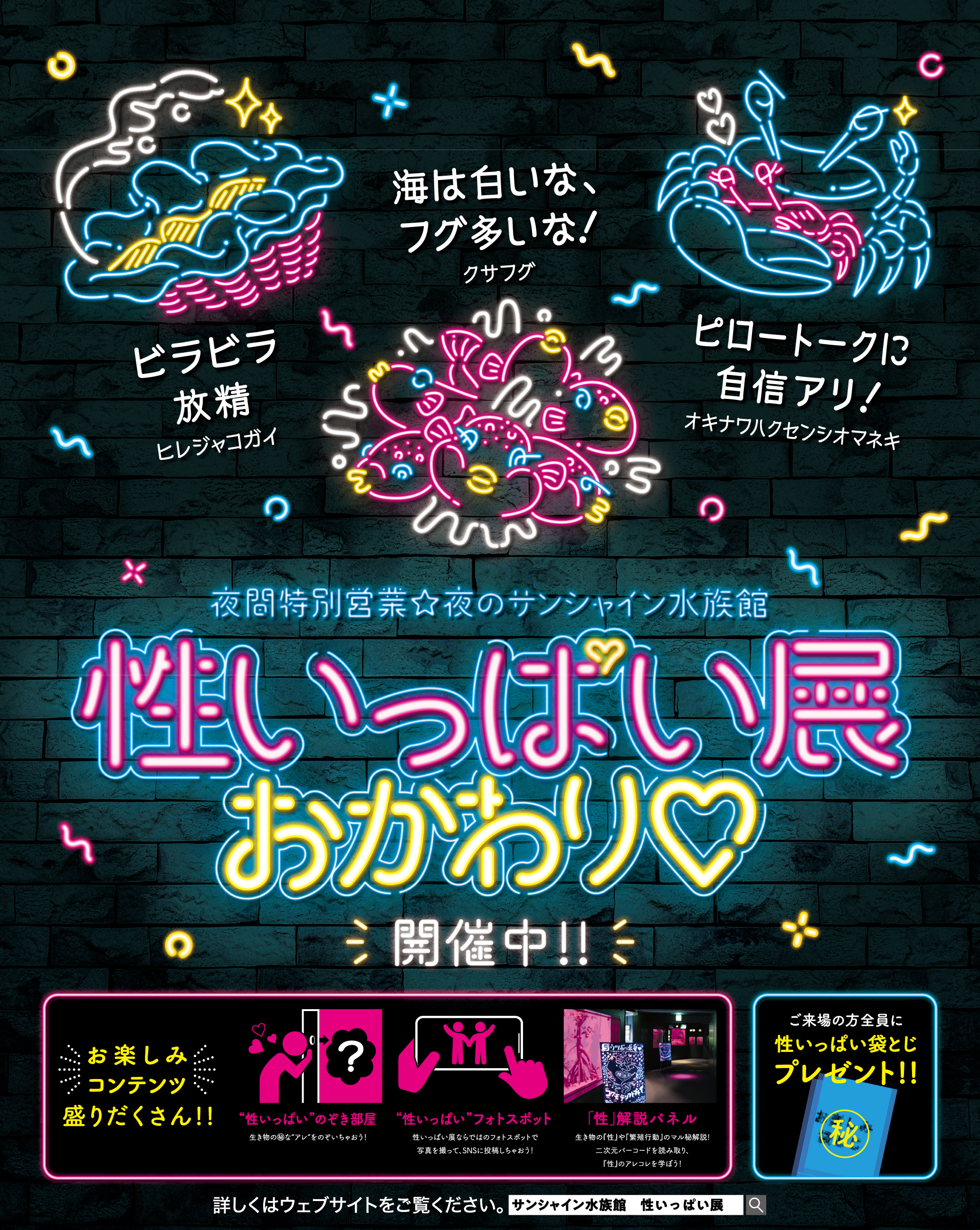 Held until December 26th (Sun) * Closed on December 11th (Sat) and 12th (Sun)
The Sunshine Aquarium (Ikebukuro, Tokyo) is holding a special nighttime "Sunshine Aquarium Sexual Exhibition Refill ♡" until December 26, 2021 (Sun).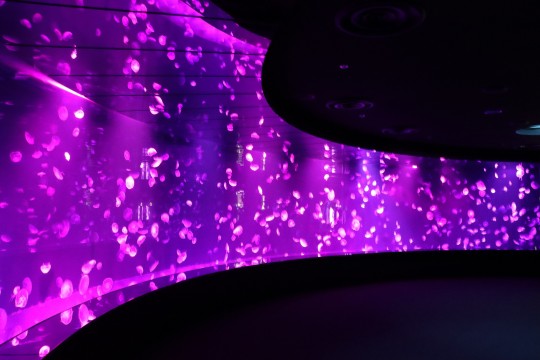 At this event, there are lots of contents to let you know more deeply and happily how creatures connect their lives! It is an event where you can learn about the unique ecology of living things. In addition, the aquarium of "Sexual Exhibition Refill ♡" is a fantastic space where neon lights shine, and it is recommended as a date place for couples as well as friends and family.
From November, the penis bones (*) of four species of mammals such as otters and raccoons will be released, and the contents of the "sexually full" peep room where you can peep into the mysteries of the sexuality of the creatures will be revealed . Changed to a video of a certain act. In addition, it has been decided to hold a "Sex-filled Talk" where the Sunshine Aquarium staff will talk about the sexuality of living things, which had a great response when the last sex-filled exhibition was held, and the event will be lively.
* Bones in the male penis that support copulation. Not in humans.
Four types of penile bones (otter, raccoon, coyote, mink) are now available!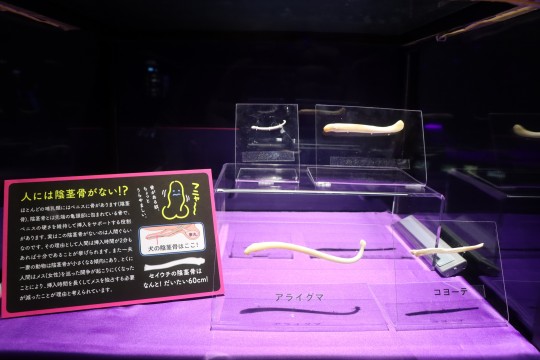 "Full of sex" peep room
・ Exhibition full of sex even with the event-specific app "MiloQ +"
From November 24th to March 31st, 2022, you can enjoy some of the contents of the previous "Motto ♡ Sexual Full Exhibition" with the event-specific application "MiloQ +". Now (free). The following campaign will be held to commemorate the holding of the sex-filled exhibition on the app.
・ Admission discount
If you show the screen where you posted the image of "More ♡ Sexual Full Exhibition" being distributed on "Milo Q +" on SNS at the ticket counter when you purchase the ticket, the entrance fee to the Sunshine Aquarium will be discounted by about 2 (* 1)! * Applicable to normally open aquariums (10: 00-18: 00).
・ Original image gift
Until March 31, 2022, if you enter the promotion code displayed on the signage in the aquarium in "MiloQ +", you will receive an extra image of "Sexual Exhibition".
App name: MiloQ +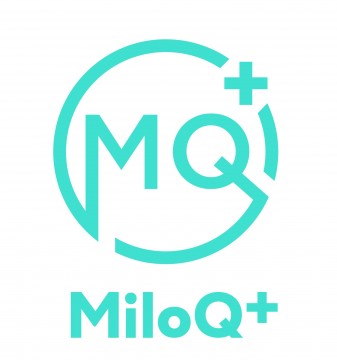 Planning / Development: Sunshine City Co., Ltd.
Price: Free * In-app purchase available
Delivery destination: App Store, Google Play
Memory: 2GB or more
Recommended devices: iOS / iPhone8 or above, Android / 11.0 or above
Recommended OS: iOS / 13.0 or higher, Android / 11.0 or higher
* Google Play is a trademark of Google Inc.
* App Store is a registered trademark of Apple Inc. in the United States and other countries.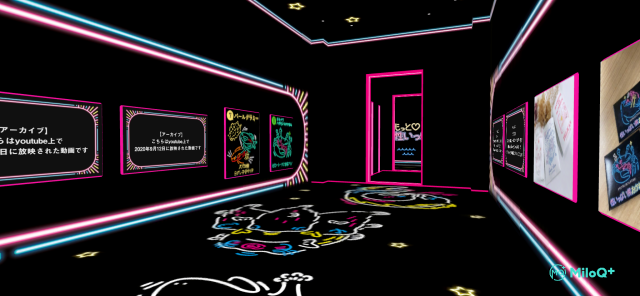 ・ ♥ ♡ Limited after 19:00 ♡ ♥ Discounts are being offered
◆ Student discount
For high school students, college students, and professional students, presenting your student ID card will give you a discount of 2,000 yen, which is about 2 discounts on the admission fee for the "Sexual Exhibition Refill ♡". * Please present your student ID card at the ticket counter. * Only for the person who presents the student ID.
◆ Okawari ♡
In honor of the sex-filled exhibition refill ♡, we will hold a discount ♡ for people who have "oka" in their name, with an admission fee of about 20% off (* 1). * Please present your name at the ticket counter.
* Applicable to the person presenting the ID card and one companion.
(* 1) Approximately 2 discounted rates
・ Adults (high school students and above) Regular fee 2,500 yen (2,400 yen) ⇒ 2,000 yen!
・ Children (elementary and junior high school students) Regular fee 1,200 yen ⇒ 1,000 yen!
・ Infants (4 years old and over) Regular fee 700 yen ⇒ 560 yen!
・ Outline of the event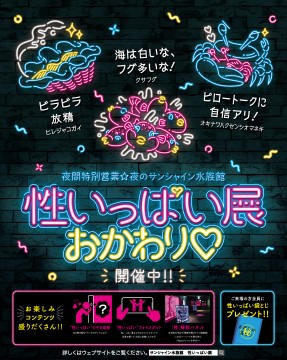 Title: Night special business "Night Sunshine Aquarium Sexual Exhibition Refill ♡"
Location: Sunshine Aquarium Main Building
Period: Now being held-Sunday, December 26, 2021 18: 15-21: 00 * Last admission is 1 hour before the end
* Closed on Saturday, December 11th and Sunday, December 12th. <Aquariums from 10:00 to 18:00 are normally open>
"Sexual talk" will be held on the following dates and times. * There is a limit on the number of people depending on the congestion situation.
Dates: December 17th (Fri), 18th (Sat), 19th (Sun) 18: 40 ~, 19: 10 ~, 19: 40 ~ (about 15 minutes each time)
price:
〇General
Adults (high school students and above) 2,500 yen (Monday to Thursday 2,400 yen) / Children 1,200 yen / Infants (4 years old and above) 700 yen
〇 Annual passport member
Adults (high school students and above) 1,200 yen / Children 600 yen / Infants (4 years old and above) 350 yen
* The admission ticket can be a WEB ticket with a designated date and time or a convenience store ticket with a designated time on the day.
* For annual passport members, please obtain a numbered ticket on the website in advance and come to the aquarium ticket counter.
URL: https://sunshinecity.jp/file/aquarium/sexy/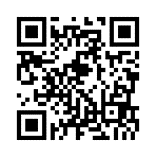 * Contents and schedule may change depending on the situation.
※The image is an image. * All prices include tax.
* At Sunshine Aquarium, we are working to prevent the spread of new coronavirus infections so that our customers can visit us with peace of mind. We appreciate your understanding and cooperation when you visit us. Please check the Sunshine Aquarium website for details. https://sunshinecity.jp/aquarium/news/entry-14803.html
<Past related articles>
Sunshine Aquarium "Ikimono Discovery Christmas ver." "Santa's Diver" "Gift a Christmas cake for an otter" If you can see it, you'll be lucky
Sunshine Aquarium Special Exhibition "Skee Bone Exhibition-meets Turtle Shell is Rib-" Renewal and Part 2 Held! !!
[Tokyo Citizen's Day] October 1st (Friday) Sunshine Aquarium & Sunshine 60 Observatory Information on advantageous discount services