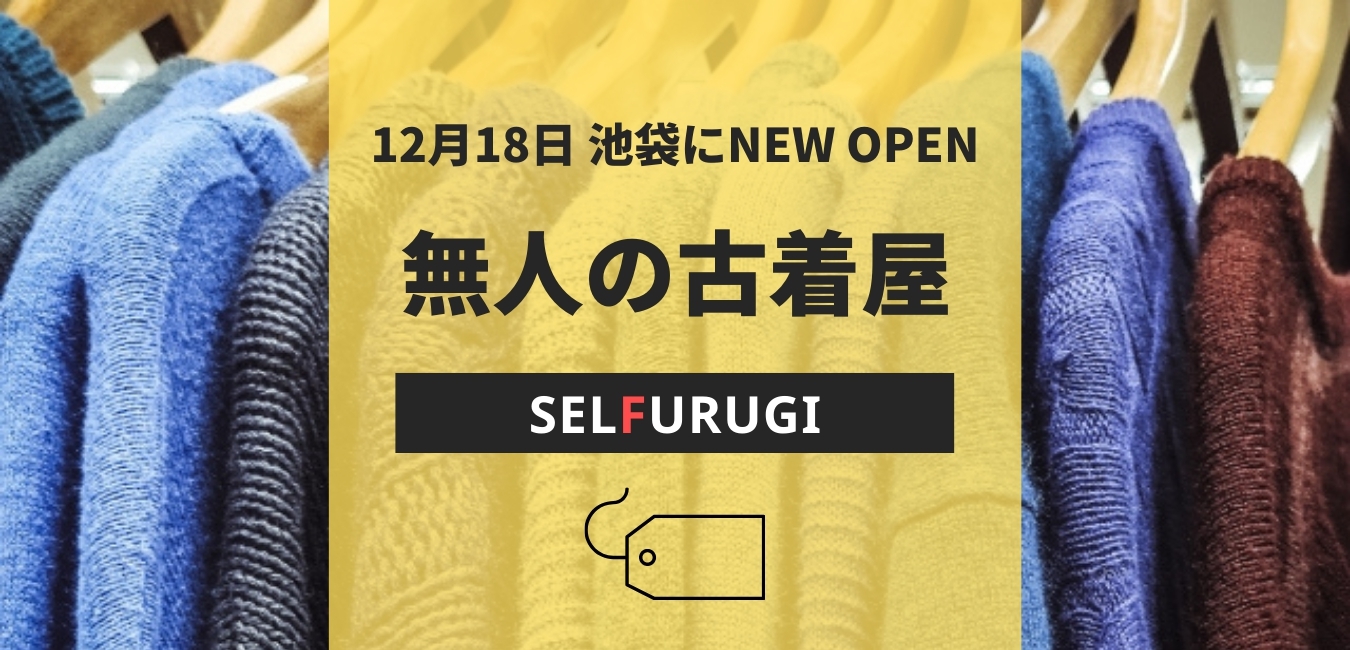 -A completely non-contact store that can be purchased at a ticket vending machine-
AVEND, a limited liability company that develops product sales business, will open an unmanned second-hand clothing store "SELFURUGI" (reading: SELFURUGI) 24 hours a day, 365 days a year in Mejiro, Toshima-ku on Saturday, December 18, 2021.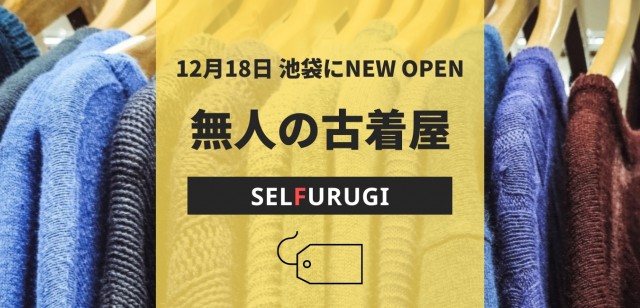 ■ Store features
* Unmanned store without clerk
A second-hand clothing store featuring an unmanned store that attracted attention during the after-corona era. The system itself is simple, customers simply check the price with the product tag and buy a ticket according to the price at the ticket vending machine. It is a store where cutting-edge and analog coexist. * We are also working on crime prevention measures such as installing surveillance cameras and monitors.
* Aiming for cashless and completely non-contact
Around March 2022, we plan to introduce various electronic payments such as ICs and QRs to ticket vending machines. We take thorough measures against coronavirus, such as constantly ventilating the store. In addition, we are engaged in activities aimed at realizing the SDGs, such as using biomass shopping bags and selling remakes of used clothing in the future.
* Providing used brand clothing at a low price
Cut labor costs by making it an unmanned store. In addition, we are working on various measures such as purchasing many products at once, making it possible to provide inexpensive products. The price range is mainly used clothing from brands of 1,000 to 5,000 yen, and we handle a wide range of items such as men's, ladies', and kids'.
■ Future outlook
The limited liability company AVEND is a startup company launched by 29-year-old representative Nagumo (far right in the photo) who was active in Recruit and Amazon Japan. Based on my own experience of raising children, I decided to operate an unmanned store because I wanted customers to carry out purchasing activities with peace of mind even in the case of Corona.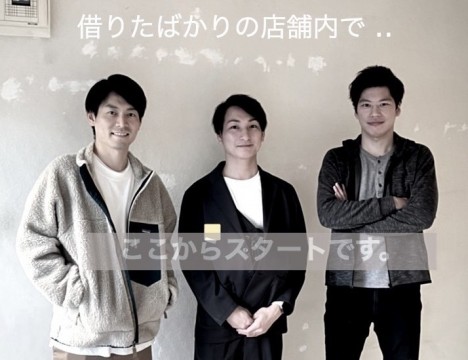 I would like to work on franchise development in the future.
We would like to provide various people with the purchasing power of the company and know-how of store development, and let more people experience safe purchasing activities.
■ Store overview
Store name: SELFURUGI
Opening date: Saturday, December 18, 2021
Location: 2-4-8 Mejiro, Toshima-ku, Tokyo 171-0031
Access: 3 minutes walk from "Zoshigaya Station" on the Yurakucho Line, 10 minutes walk from "Ikebukuro" "Mejiro" Station on the JR Line
Business hours: Open all year round (open 24 hours a day, 365 days a year)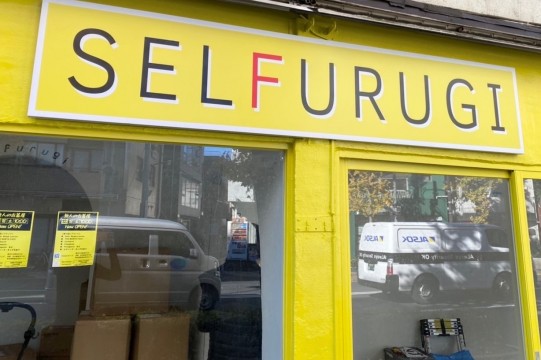 ■ Company profile
Trade name: GK AVEND
Representative: Hiroki Nagumo, Representative Employee
Location: 2-4-8 Mejiro, Toshima-ku, Tokyo 171-0031
Established: September 2021
Business: Sales of brand-name products, operation of used clothing stores, consulting, etc.
Capital: 1 million yen
URL: https://avend.jp
[Customer inquiries regarding this matter]
GK AVEND
MAIL: nagumo@avend.jp
<Past related articles>
"LABI 1 LIFE SELECT Ikebukuro" Grand Opening on Saturday, December 11, 2021!
In the spring of 2023, which marks the 40th anniversary of its opening, the "Animate Ikebukuro Main Store" will be renewed! !! The world's largest anime shop is born To the entertainment area in front of Ikebukuro Station with a design that is continuous with the adjacent facility
Telework with "empty hands"! 11 stores of "Good Office by GRAN CYBER CAFE BAGUS" and "Good Office by Comic Cafe B Net" that can work in the entertainment space are opened at once.
Cheese and honey sweets specialty store "Cheese and honey" will open in Esola Ikebukuro from March 29, 2019 (Friday)