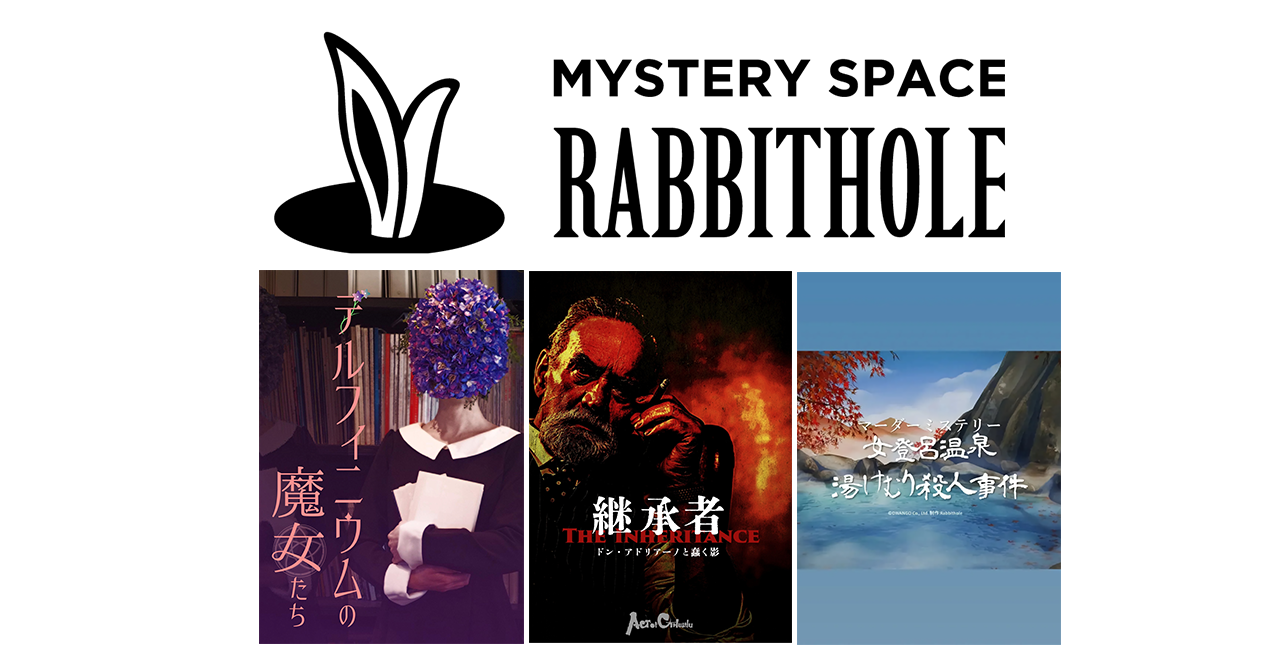 Mystery Co., Ltd., which operates the specialty store "Rabbithole" where you can enjoy the interactive reasoning drama experience content Murder Mystery in the BAKERU group, will release three new titles from this spring and you can experience it at each store. I will inform you that it will be.
Reservation URL: https://rabbithole.jp/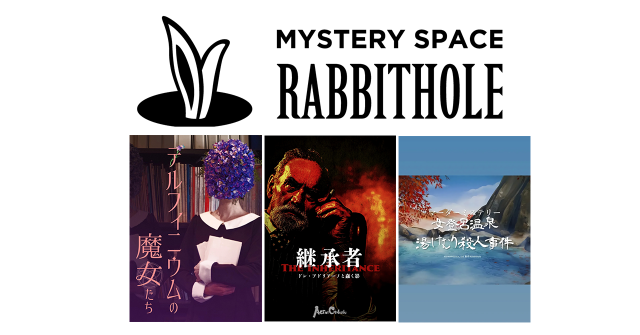 ・ What is Murder mystery?
Mystery operates a specialty store "Rabbithole" where you can enjoy Murder Mystery, an interactive detective story experience content that is booming in China.
Murder mystery is a game in which participants become characters in a story and seek out the criminal (the person who plays the criminal runs away) based on a scenario in which a murder or other incident occurs. Each scenario has the characteristic that it can only be played once in a lifetime, because once you experience it, all the mysteries will be solved.
・ Three new titles are now available!
From this spring, new titles have been released at each Rabbithole store. You will be able to experience a total of three new experiences: "Successor-Don Adriano and the Wriggle Shadow-" at the Shinjuku store, "Delfinium Witches" at the Ikebukuro store, and "Onsen Yukemuri Murder Case" online.
It is a new type of game where you can experience the story with an immersive feeling as if you were in a mystery novel. Please enjoy it at the store.
"Successor-Don Adriano and the Wriggle Shadow-" 10-person scenario (4,000 yen / person (tax included))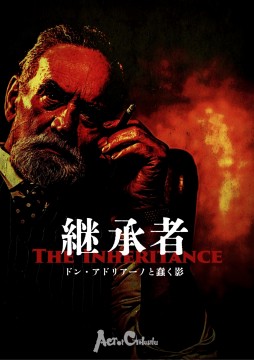 Time required: 3 hours 30 minutes
Store: Rabbithole Shinjuku store
URL: https://rabbithole.jp/event/inheritance
introduction:
The time is 1930. The gloomy night book that was dropped by World War I was over, and America was in an unprecedented boom.
It was a dizzying era. Buildings were getting taller and taller, and various things were born and consumed. And above all, it was the age of liquor and outlaws. Ironically, the enactment of Prohibition flooded the town with illegal taverns. Gangsters and mafia have made a lot of money in the dark liquor business.
America was bright. Fueled by liquor and lawlessness, it shined like crazy, and everyone flocked to the light. So no one noticed. In the darkness that spreads behind, the sign of a horrifying thing that wriggles in it.
This is the story of those who lived in the darkness of Chicago. The mafia "Adriano Family" that dominated the underworld. The story of a family that has been eroded by myths.
"Delfinium Witches" 8 person scenario (4,000 yen / person (tax included))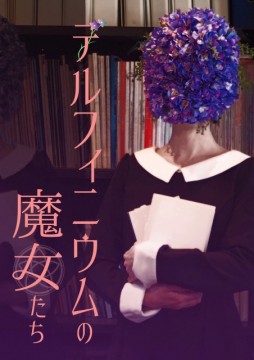 * Reservations start at noon on 4/1 (Friday), and performances start on 4/15 (Friday).
Time required: 3 hours 30 minutes
Store: Rabbithole Ikebukuro store
URL: https://rabbithole.jp/event/delphinium
introduction:
In ancient times, the world was full of chaos and illusions.
In this area, it is customary to call a talented person who is beyond the realm of ordinary people a "witch" with awe.
The stage is a special girls' school for learning magic.
One day, a transfer student comes to the school.
Many people at the school welcomed her beautiful and charming, and were looking forward to the beginning of new days.
However, after school that day, a big explosion occurs in the school.
Eight people in the school were mentioned as the suspects.
As the sun sets and the world turns into dusk, the witches will judge you.
"Woman Toro Onsen / Yukemuri Murder Case" / 5 person scenario (17,500 yen)[3,500円/1名] (tax included))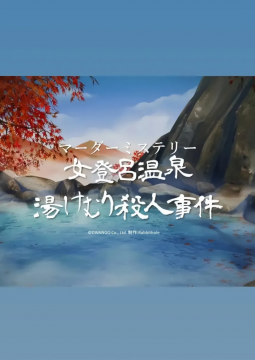 Time required: 3 hours
Store: Online
* Only group tickets will be performed.
URL: https://rabbithole.jp/event/nyotoro
introduction:
Located in the mountains away from the hustle and bustle of the city, Nyotoromura is a village where the original scenery of Japan, which is rich in nature, remains.
In recent years, the village's famous "Nyotoro Onsen" has "relaxed the stress of women".
It was becoming a hot topic in the blogosphere of hot spring enthusiasts because of the slogan and the quality of the hot springs, which are expected to have a beautiful skin effect.
As autumn deepened, six men and women gathered at the only inn in the village. And that day, a strange incident strikes them.
The corpse of a guest floating in an open-air bath with a spectacular view. The body had livor mortis found in frozen corpses.
The suspects are five men and women who were at the inn that day.
Hot springs and frozen bodies. Can you really get to the truth of this mysterious case? !!
# It is a work produced by "Rabbit hole" for live distribution on Nico Nico Live Broadcasting.
# It will be a performance of the work that is distributed free of charge on "booth".
・ Overview of Murder mystery specialty store "Rabbit hole"
Stores: Shinjuku, Shibuya, Ikebukuro, Juso
Reservation method: Accepted from Rabbithole site
Reservation URL: https://rabbithole.jp/
・ About measures against new coronavirus infectious diseases
As a countermeasure against the infection of the new coronavirus, we will thoroughly implement the following and strive to operate it with the utmost care.
・ Please wash your hands or disinfect with alcohol before use.
・ Please wear a mask. Also, please refrain from entering the store if you have a fever of 37.5 ° C or higher.
・ The cards and chips used will be sterilized and disinfected with an ultraviolet light to prevent infection.
・ Ventilate the room regularly and replace the air.
・ The staff will be happy to serve you by wearing a mask.
・ The staff will thoroughly wash your hands and gargle.
・ Mystic Co., Ltd. Company profile

Company name: Mistive Co., Ltd.
Representative Director: Ryunosuke Sakai
Headquarters location: 1-20-9 Shibuya, Shibuya-ku, Tokyo co-factory 402 Shibuya
Corporate HP: https://mystive.co.jp/
<Past related articles>
Four new titles from November will be released at the Murder mystery specialty store "Rabbithole"! Experience new content for hands-on entertainment
Murder mystery specialty store "Rabbithole" has started a new "chaotic or blasphemy storm" performance! Enjoy hands-on entertainment!
The third Murder mystery specialty store, Rabbithole Ikebukuro, will open on December 9th.